Interview: Rapper Lagum opens up about his music journey and upcoming projects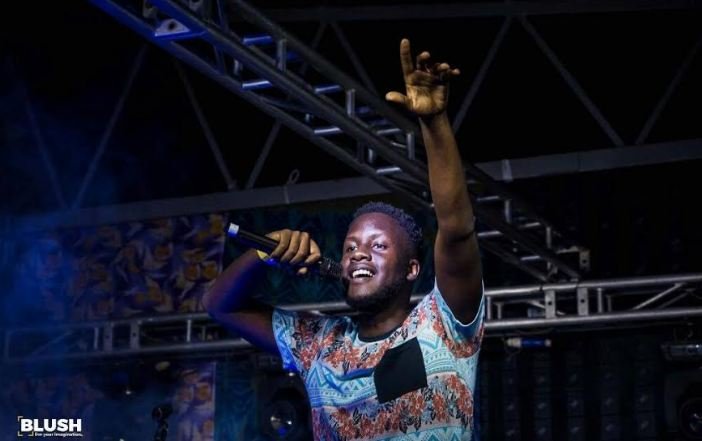 By Our Reporter
Talented rapper and producer Lagum aka Lagum Owor will be one of the performing acts at the 18th edition of the Tusker Malt Lager powered and House of Deejays organized Blankets and Wine Kampala.
The rapper who has been behind some music hits such as '100' where he featured Ruyonga and Tucker HD as well as 'Real' which also featured Ruyonga will be looking to thrill the crowd come 20th August at the Lugogo Cricket Oval.
Lagum, whose music style is a fusion of trap and RnB, makes a blend of music called 'Alternative Rap'. He will be sharing a stage with Nigerian sensation Seyi Shay alongside some Uganda stars such as; Joel Sebunjo, Rabadaba, T Bro, General Czar'bu and Shifah Musisi. Also performing will be Burkina Faso's pop star Alif Naaba.
We caught up with the 'Social Lives' album star who hopes to be one of the best producers in Africa and asked him a few questions ahead of this week's event.
Qn: What inspired Lagum to start rapping?
I think I was first influenced by one of my favorite rappers, Lupe fiasco. When I started listening to him I was really taken by rap and started to write my own rhymes to his songs. That was in 2009 and here we are!
Qn: What would you describe your music as?
Whenever people ask me this question, I really struggle to answer it. The best way I can put it is my musical style is a fusion of trap, RnB, and a bunch of other sounds. I'd call it Alternative rap music but I have no idea what that means right now!
Qn: What inspired your 'Social Lives' album?
Well Social Lives was inspired by the fact that a lot of people are fake online. Essentially the album is about being who you are and not worrying about what people think. That was the goal when I released it in 2015.
Qn: What are some of your most memorable stage performances?
My most memorable stage performances were at A Ka Dope first Friday and A Ka Dope weekend. The energy the crowd has is incredible and I'm a guy who feeds of that energy. I like to move around and get hyped but I also enjoy being able to bring an audience to a quiet, stand still moment with a song. When I can do both in one set, then that's a great performance.
Qn: Are there any particular Ugandan artists you would wish to work with?
JC Muyonjo and Solome Basuuta are high up on that list. I'd love to do a couple songs with them. I have performed with Solome and its always such an amazing time with her, so I'm looking forward to when we sit down and make a record.
Qn: What is the funniest thing that has ever happened to you while performing on stage?
I am not sure I have had too many funny moments but there was a time the crowd wanted me to perform another song after I had finished my set. I improvised with a friend who was performing and we still don't know how we pulled it off to this day!
Qn: Are there any projects in the works that we should look out for?
Well, I currently have a project out named 'X-tension.' But you should expect at least one more project from me this year.
Qn: Where do you see Lagum five years from now?
I see myself as an established producer/artist world-wide. Touring Africa and making Uganda famous for the right reasons.
Qn: What advice would you give to a young upcoming artist?
I'm still upcoming myself to be honest. I haven't reached my goals for this year yet. But I will say that if you keep working on your craft, always looking to improve, and believing that God will make a way, things will start happening for you faster than you think.
Qn: Your top five rappers of all time?
Eminem would be first on the list in my opinion. Followed by Tupac, Biggie, Kendrick Lamar, and then Lupe Fiasco. A lot of people are going to scream but that's what I think!
Qn: This will be your second performance at Blankets and Wine Kampala. What should people expect from you?
People should expect some laid back moments as well as some energy. That's all I will say without revealing too much.
(Visited 321 time, 1 visit today)
Geo Steady Changes venue for Upcoming Show

By Consolate Namyalo
Musician Geo Steady might have "died in his own movie" when he tried to fool fans that he had gone missing  days before he premiered his new single,"Finally" ,but he for sure has a serious venture later this year titled, "Dine with Geo Steady" come the 28th of December.
He announced the show last month, with tickets going for 100k standard and tables for 1Million Uganda shillings ,happening at Protea Hotel in Kololo.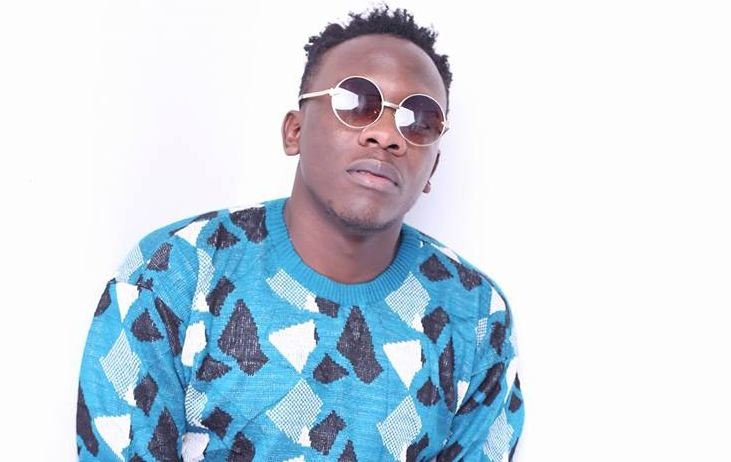 The singer who has been pushing for the event on social media has now come out to share with fans that the venue for the show has changed from Protea Hotel to Golf Course hotel, Lugogo.
"#DineWithGeosteady18 venue change to GOLF COURSE LUGOGO same date 28th December 2018," he shared. We are yet to establish the reason behind the change of venue but make that correction least you turn up at the wrong venue!
(Visited 321 time, 1 visit today)
Anita Fabiola Calls Out Ugandans for not supporting their own:

By Consolate Namyalo
Ugandan socialite and emcee ,Anita Fabiola has called out Ugandans for not being supportive of their fellow countrymen.
The socialite who has a podcast on Afri-pods, a medium that prides itself in telling great stories around Africa, finds it funny that most of the people that listen to her podcast are South Africans, Kenyans, Tanzanians, Nigerians ,among other African countries ,with Uganda having the fewest number of listeners.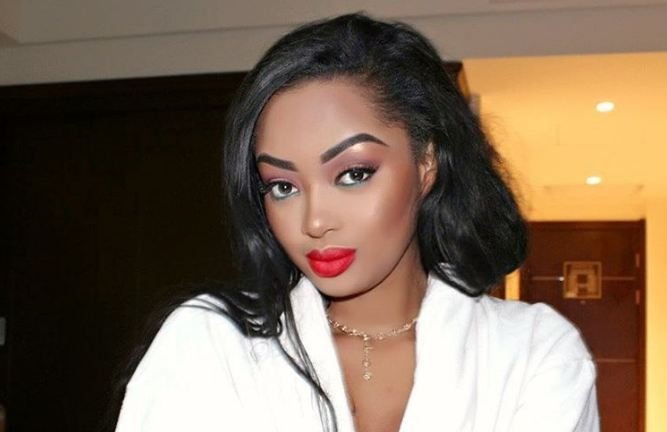 "Ugandans won't support another Ugandan if they feel like they will be putting money in your pocket. They forget that if one person wins, the 10 or more people win. They are quick to support outsiders though. How are we going to progress if we don't support and put each other up?" she ranted. She goes ahead to say that Ugandans are only interested in entertainment and gossip and have no time for developmental information.
Well  Fabiola does not mind because she believes its "Still the number one show on Afripods."
(Visited 321 time, 1 visit today)
TV star Casmir to host campusers to a mega party

By Our Reporter
TV star Casmir is planning a mega party for campusers. Dubbed "Party with Casmir", it is slated for Sunday, September 30th at Wave Lounge.
Speaking to media on Thursday, the Campus 1o1 host on Urban TV reiterated that the event is a platform aimed at  bringing together campus students to socialise and network while also having fun.
"There are very many talented individuals at university, and we are giving them a platform to meet with colleagues from other universities so that they can network and discuss generational ideas while also having fun because work with no play makes one a dull boy." He stated.
The event which will run under the theme, "green carpet experience," promises to be a fun-filled shindig with lots of entertainment lined up including performances from artistes like Bruno K, Zulanda and Pia Pounds among others. Doors will open at 7pm and the party will go on till late with top deejays like Dj Shiru and Ali Breezy on the decks to keep revelers dancing all night.
"It will be 10 hours of nonstop partying. Dress fashionably and come ready to have a good time," he added.
Meanwhile, the "Party with Casmir" event is returning for a second edition. The inaugural edition was held in April this year at The Dawn Club in Kansanga. Following its mega success, Casmir says the event will now be held three times a year and there will be regional editions so that students at universities in the countryside can also benefit from this platform.
(Visited 321 time, 1 visit today)