Rapper Big Trill explains meaning of the title of his new song – "Sumo Mi".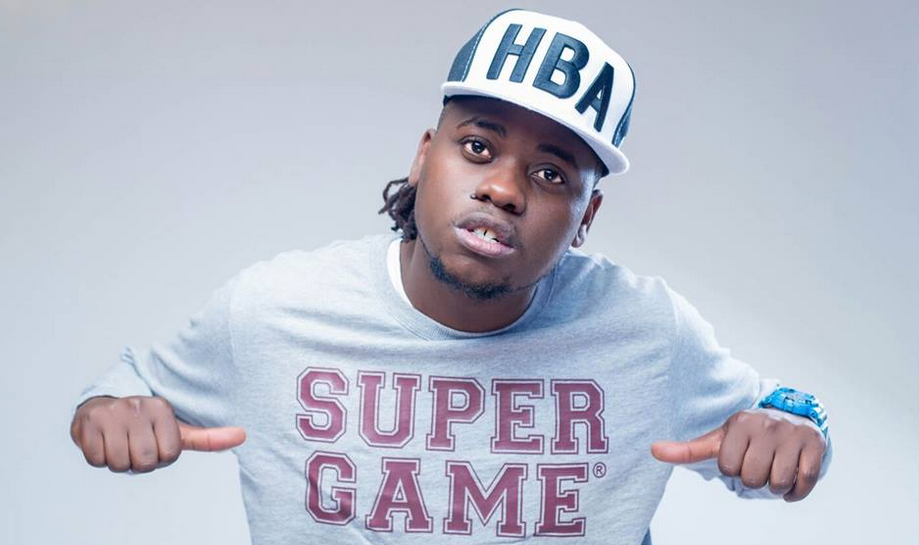 By Lee Osbourne
Rapper Big Trill recently revealed the meaning of Sumo Mi, the title of his new song that he did with Nigerian Rapper Ujay.
While appearing on local television for the premiere of this music video, Big Trill was asked to explain the meaning of this song title and he revealed that "Sumo" means "come closer".
He added that the song is on his new album dubbed Trilogy that describes Big Trill as a rapper, poet and singer.
The album also features other songs like Colour ya Zari, Batuwulira, Pretty girls and Kyoyagala ft. Maurice Kirya.
Big Trill concluded by saying that he is ready to take rap music to another level indicating that he is now concentrating on the international scene.
(Visited 282 time, 1 visit today)
Musicians B2C postpone maiden concert

By Our Reporter
Musicians B2C have finally come of age and are set to finally hold their maiden concert. However, their plans have hit a hurdle.
The "Tokigeza" hitmakers, who had earlier on planned to hold their concert on August 31st, have been dealt a slight blow and forced to postpone the concert. This after their concert date clashed with Swangz Avenue 10th anniversary celebrations.
"We have built a reputation as peaceful musicians," the singers explained. "So when we found our concert colliding with Swangz Avenue anniversary celebration, we sat down with them and reached an amicable resolution to postpone our concert."
Despite the setback, the singers remain upbeat about their upcoming concert and have promised to give fans a concert to remember.
"Our fans have been begging us for a concert  for a long time, and we are finally ready to give in to their demand," B2C said. "We have enough music to perform for more than three straight hours on stage, so our fans will not be disappointed."
They boast of one music album titled "Born to Conquer" and several hit singles which include "Nyongera", "Tokigeza", "Njabala", "Gutamiza", and "Wanyonona" among others.
Their maiden concert will be held on Friday, September 7 at Freedom City. Tickets will cost 20K(ordinary), 300K(VIP) and 1 million (tables).
(Visited 282 time, 1 visit today)
"Days of Elijah" singer, Robin Mark coming to Uganda

By Our Reporter
Renowned gospel singer Robin Mark is coming to Uganda, we have learnt. Famous for his song, "Days of Elijah", he will be gracing the "Virtuous Woman" conference slated for late this month. The 61-year-old Irish musician will be escorted by his wife Jacqueline with whom they will lead worship at the annual event.
The "Virtuous Woman" conference is an annual women's conference that brings together women from all churches and different spheres of life. The conference will this year focus on the things that make strong women who are very crucial as pillars of society in shaping culture among other things.
Pastor Deborah who is one of the brains behind this conference noted that, "the purpose of this conference is to reach out to the brokenhearted and the lost as part of our mandate to reach out to God's people with the Love of God."
This "Virtuous Woman" conference will run for 3 days — starting on 27th April at Omega Hotel in Jinja, then heading to Imperial Royale Hotel in Kampala on 28th April and concluding on 29th April at Christ's Heart Ministries' Headquarters in Mukono.
The conference is organized by Christ's Heart Ministries International headed by Bishop Isaiah Mbuga and Pastor Deborah Mbuga.
(Visited 282 time, 1 visit today)
Ykee Benda stars in World Cup anthem

By Our Reporter
The official FIFA World Cup global anthem dubbed "Colours" has been released.
Created by Coca-Cola in partnership with global music icon Jason Derulo, "Colours" celebrates all of the vibrancy and excitement that comes with the arrival of the world's biggest football tournament.
A localized version has also been created starring musician Ykee Benda to uniquely celebrate Uganda's passion for football. Other top artists – Diamond Platnumz, South Africa's Cassper Nyovest, Ethiopia's Sami Dan and Mozambique's Lizha James have also worked on localized versions to depict the colours and styles of their different countries.
Ricardo Fort, VP of Global Sports Partnerships at The Coca-Cola Company said, "We believe that music and football are intrinsically linked by the passions they evoke so we are excited to welcome Jason to the team and can't wait to bring this upbeat anthem to the world ahead of the 2018 FIFA World Cup™".
Coca-Cola Uganda Brand Manager Ms. Miriam Limo expressed pride at the international recognition that this global endeavor has created for Ykee Benda and the other local artists.
"Providing a platform for renowned as well as upcoming and less mainstream artists to collaborate musically is the backbone of Coke Studio and we at Coca-Cola are always proud to see one of our local artists get recognized internationally. Having 2017 Coke Studio representative Ykee Benda participate in such a global project signifies the impact that the Coke Studio initiative has not only on the participating artists but also on Africa and the rest of the world," she noted.
"Colours" will become the sound track to fans' excitement for the tournament, as it begins playing across the world in the build up to the kick off.
(Visited 282 time, 1 visit today)