Radio City's DJ Ciza has been dragged into a cheating scandal.
Sign Up to U-Bet and Get a free 100% bonus now. Click here
A one Olimi Spazie has accused Ciza of allegedly sleeping with his girlfriend, Eve Luganda.
It is said that Ciza and Eve met at Valhalla bar where Eve is a Public Relations manager and Ciza hosts the Reggae-themed "JamRock Thursdays". Their relationship continued to grow worryingly close, and later evolved from work buddies to f**k buddies.
When Spazie learnt about the affair, he broke up with Eve. The heartbroken guy then took to social media to vent his anger.
DJ Ciza has not denied the allegations, only taking to Twitter to quip about the scandal.
Meanwhile, here's are some screenshots of Spazie's rant which he has since deleted: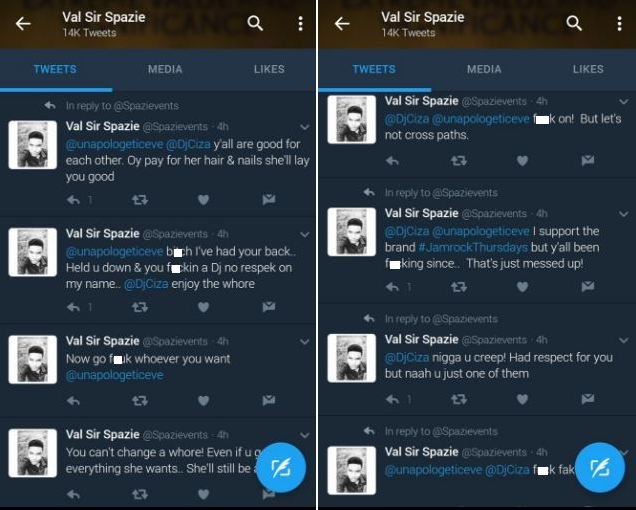 Staff Writer