Qwela Band to showcase their latest production at Blankets and Wine.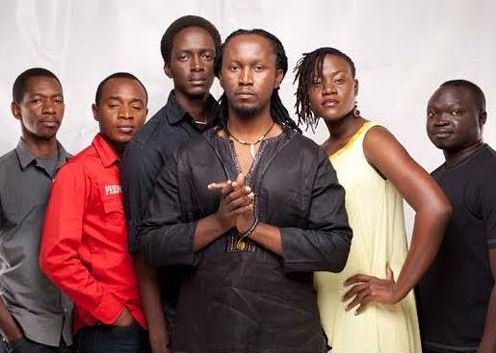 Qwela which means 'pure' in Rukiga- one of Uganda's ethnic languages is the name of a very well sought after band will be one of the opening acts Blankets and Wine Kampala's new home at the Lugogo Cricket Oval, this September powered by Tusker Malt Lager.
Qwela band is a Uganda band conceived as a love child of traditional African and Western fusion style music.
The eccentric band was started back in 2007 with a common goal of producing contemporary music that suites all music lovers' taste. It fuses an acoustic act of Rumba, Reggae, Jazz, Blues, Gospel and Afro-Soul rhythms and sounds making it a sensation in the local live music circuit.
The band is beaded with gracious Vocalists, Guitarist and Saxophonists whose goal is to carry across a message that influences positive change in the hearts of humanity across the globe and also creates a feel good kind of music.
Under the umbrella of Tusker Malt Lager, Blankets and Wine has grown in leaps and bounds with various artists from all over Africa performing at the picnic styled experience.
Alex Tusingwire, the Brand Manager Tusker Malt Lager said; "We are thrilled to be having Qwela Band at the 14th edition of Blankets and Wine Kampala. As Tusker Malt Lager, our goal is to provide an experience that gives our consumers an opportunity to discover some of the finest afro-based music acts through Blankets and Wine. Qwela Band defines the kind of setting that Blankets and Wine is all about."
Their niche reaches a section of society that is not catered for by the current of digital, recycled music. Cut from different pieces of fabric, Qwela came to the scene with a unique blend of African music.
Commenting on their latest opportunity to perform at the 14 th edition of Blankets and Wine, Joe Kahiri, the lead singer of Qwela Band said; "We always look forward to Blankets and Wine events because it is a refreshing and a great platform to introduce our fans to our latest production."
"We cannot wait to take on the stage, meet other artists and get people on their feet." He added.
Although this won't be the first time Qwela Band will performing at Blankets and Wine Kampala, they will be looking forward to showcase some of their old and recent songs.
Qwela Band will be performing with artistes such as gospel sensation Levixone, multi-instrumentalist Giovanni Kiyingi, Kenya's top deejay – DJ Saint Evo, alongside South Africa's multi-award winning duo Mafikizolo.
A quarterly, picnic style music festival, Blankets and Wine is East Africa's premier music experience, designed to showcase outstanding musicians in the emerging genres of afro-based music.
Entrance fee is 100,000 UGX at the Lugogo Cricket Oval and gates open at 12:00pm on Sunday 25th September, 2016.
In line with its support for responsible drinking, Tusker Malt Lager will be maintaining a strict 'over 18 only' policy for sale of alcohol.
(Visited 128 time, 1 visit today)
Selector Jay releases his first ever song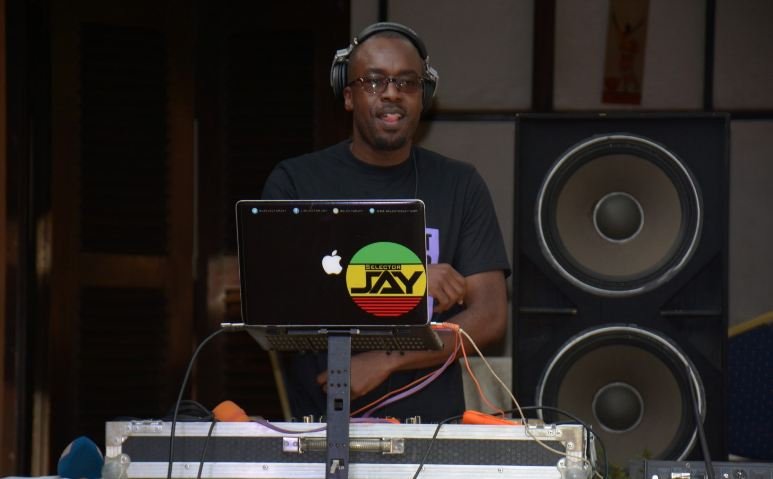 Selector Jay, one of Uganda's longest serving deejays, appears to be tired of being in the shadow of musicians and now wants to share in their spotlight. This comes after the disc jockey decided to venture into active music.
Selector Jay has kicked off this new adventure with a bang, teaming up with big weights in the industry on his first project.
He has released his first ever song entitled "Formula" on which he features Ugandan singer Sheebah Karungi and Ghanaian star Magnom.
Sources close to the deejay have intimated to us that this not a one off and  we should expect more music from the deejay.
It should be noted that deejays collaborating with established musicians is the in-thing lately. Other local deejays to have released their own songs include DJ Ciza, Dj Roja & Slick Stuart among others.
Staff Writer
(Visited 128 time, 1 visit today)
Singer Karole Kasita drops "Gyal A Bubble" video. Watch it here!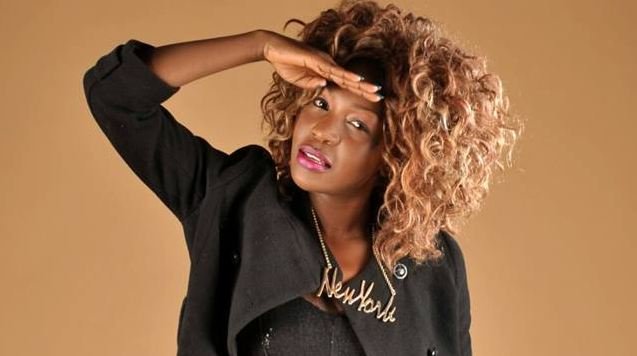 Talented Ugandan female singer Karole Kasita has released the music video to her latest single titled "Gyal A Bubble".
Produced by Grate Make films, "Gyal A Bubble" is a dance video composed of scenes in which gals in skimpy outfits are seen gyrating their bums to the groovy beat. The audio was produced by Andre.
Meanwhile, Karole came into the limelight after releasing her first break through single titled "Kol 911". She has never looked back since then. She has released a number of other songs including "More time", "Jileete", Ontanuude, Sample you and Musujja.
Watch "Gyal A Bubble"  video below.
Staff Writer
(Visited 128 time, 1 visit today)
Shady Boo debunks Diamond Platinumz dating rumors

By Nila Faisal
Rwandese socialite Shady Boo has denied reports she is dating Diamond Platinumz.
The socialite and the Tanzanian heart throb reignited dating rumors after Diamond invited her to Tanzania to host an event dubbed "The Biko Jibebe Challenge".
Speaking to journalists during the event, Shady Boo set the record straight, saying they are just friends.
"Nothing much and no it's not true, we are just friends," said Shady.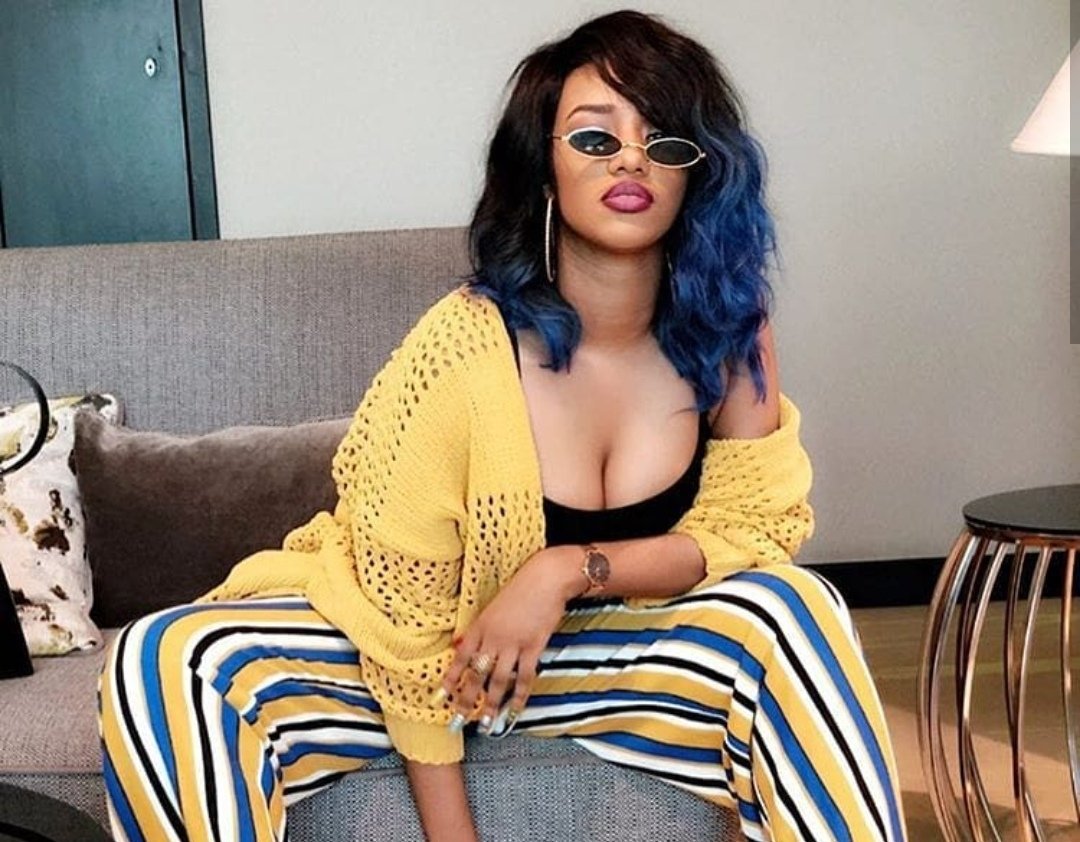 Media was awash with reports the two were seeing each other last year after Shady was reportedly spotted at Diamond's hotel room during the launch of his products in Rwanda.
(Visited 128 time, 1 visit today)