Producer Washington confirms he saw Mowzey's Killer pins Pamella (Mowzey's friend)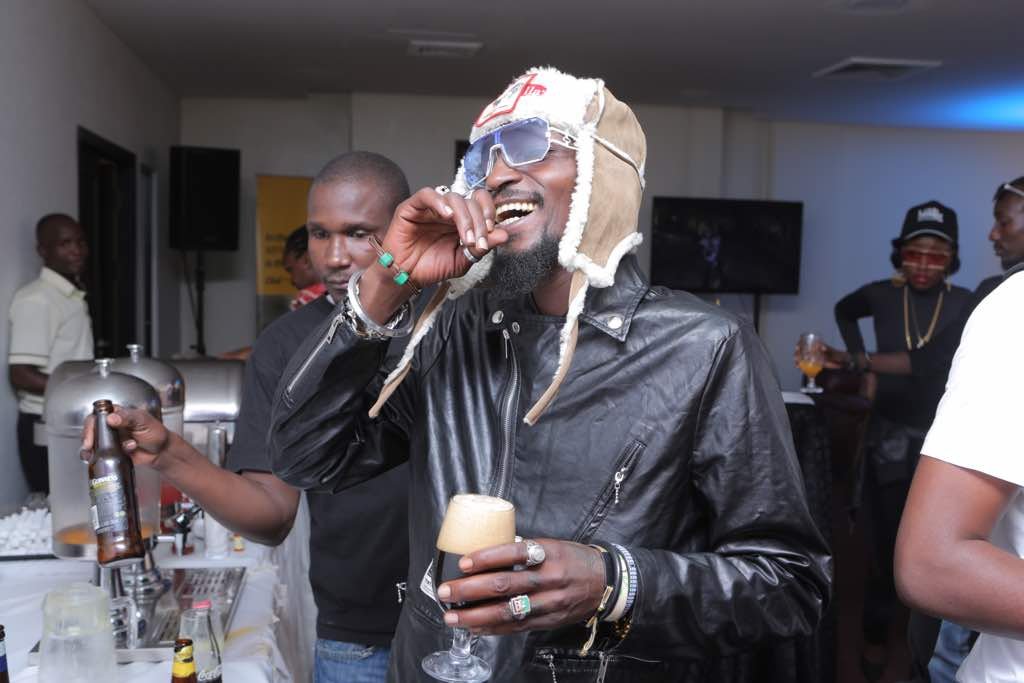 By Our Reporter
On the fateful night where musician Mowzey Radio got a head injury in a bar brawl in Entebbe, he had gone to the bar with his producer, Washington Ebangit  upon being called by a one Pamella who claims to have been closer to Radio than anyone else.
According to Washington, Mowzey Radio was in good spirits on the day and the two made their way to the bar where they met Pamella and shared a drink. Washington states that when the fracas started, he had already left the area for a nap in the car. When he returned tensions were high after Radio who had paid for his Black label and served everyone at his table poured some of it on the manager because he was saying bad things about him.  It is at this time that Troy allegedly charged into the section where they were seated, grabbed Mowzey Radio and hit him on the ground cracking his skull.
But Washington pins Pamella in his statement, he pointed out that had it not been for Pamella, who Radio used to refer to as sister, he would never have gone to that bar let alone gotten entangled in the fight,
Washington says that he asked Pamella several times to get him out of De Bar in Entebbe but she insisted on him staying leading to his death.
On whether Troy was indeed the one who killed Radio, Washington confirms with a straight face. "I was him before I left the bar and I know he is the one," he says.
Pamella on the other hand spoke to the media recently about the same before Radio's passing, here is what she said.
'I am not Radio's wife, he is my friend. He always asks me where I am and I tell him and he finds me. That day he asked me where I was and I told him that I was with my in-law and he found me there. They went out drinking with my in-law. He bought him black label. He poured it down and the manager of the club threw the table away and I got Radio and took him out. Then someone came out side came and lifted him and threw him down. I don't know him but I remember his face. We took him to Nsambya and we called Police. If I see the guy I can know him. I have never kissed Radio and I don't have anything with him. He is just my friend. I am an old woman, he is so young compared to me. Even in his phone, he saved my number as 'Sister Entebbe'. But people just talk.' – Pamella told Spark TV recently.
We will keep you posted.
(Visited 1 time, 1 visit today)
Selector Jay releases his first ever song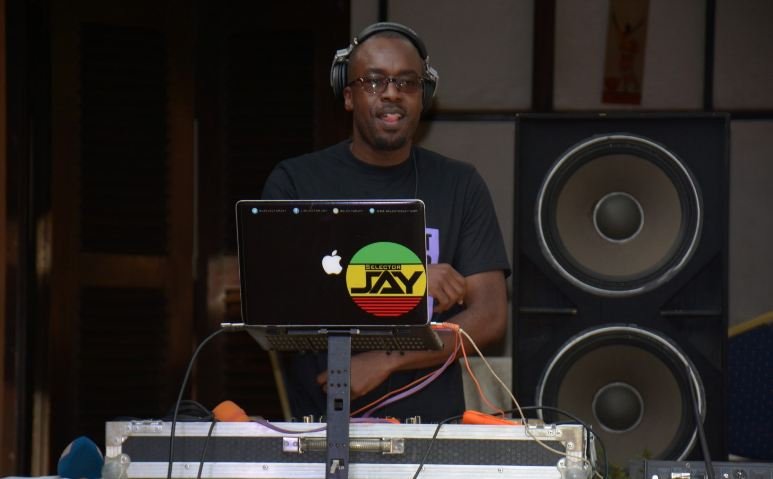 Selector Jay, one of Uganda's longest serving deejays, appears to be tired of being in the shadow of musicians and now wants to share in their spotlight. This comes after the disc jockey decided to venture into active music.
Selector Jay has kicked off this new adventure with a bang, teaming up with big weights in the industry on his first project.
He has released his first ever song entitled "Formula" on which he features Ugandan singer Sheebah Karungi and Ghanaian star Magnom.
Sources close to the deejay have intimated to us that this not a one off and  we should expect more music from the deejay.
It should be noted that deejays collaborating with established musicians is the in-thing lately. Other local deejays to have released their own songs include DJ Ciza, Dj Roja & Slick Stuart among others.
Staff Writer
(Visited 1 time, 1 visit today)
Singer Karole Kasita drops "Gyal A Bubble" video. Watch it here!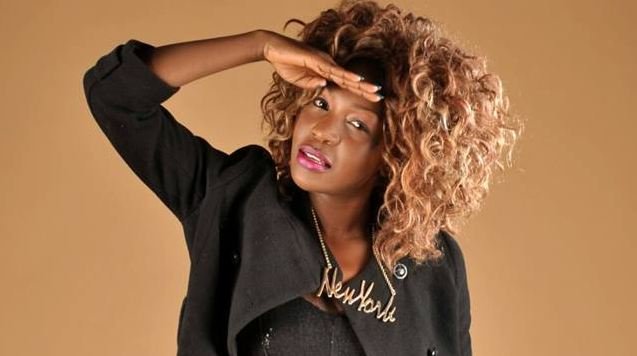 Talented Ugandan female singer Karole Kasita has released the music video to her latest single titled "Gyal A Bubble".
Produced by Grate Make films, "Gyal A Bubble" is a dance video composed of scenes in which gals in skimpy outfits are seen gyrating their bums to the groovy beat. The audio was produced by Andre.
Meanwhile, Karole came into the limelight after releasing her first break through single titled "Kol 911". She has never looked back since then. She has released a number of other songs including "More time", "Jileete", Ontanuude, Sample you and Musujja.
Watch "Gyal A Bubble"  video below.
Staff Writer
(Visited 1 time, 1 visit today)
Shady Boo debunks Diamond Platinumz dating rumors

By Nila Faisal
Rwandese socialite Shady Boo has denied reports she is dating Diamond Platinumz.
The socialite and the Tanzanian heart throb reignited dating rumors after Diamond invited her to Tanzania to host an event dubbed "The Biko Jibebe Challenge".
Speaking to journalists during the event, Shady Boo set the record straight, saying they are just friends.
"Nothing much and no it's not true, we are just friends," said Shady.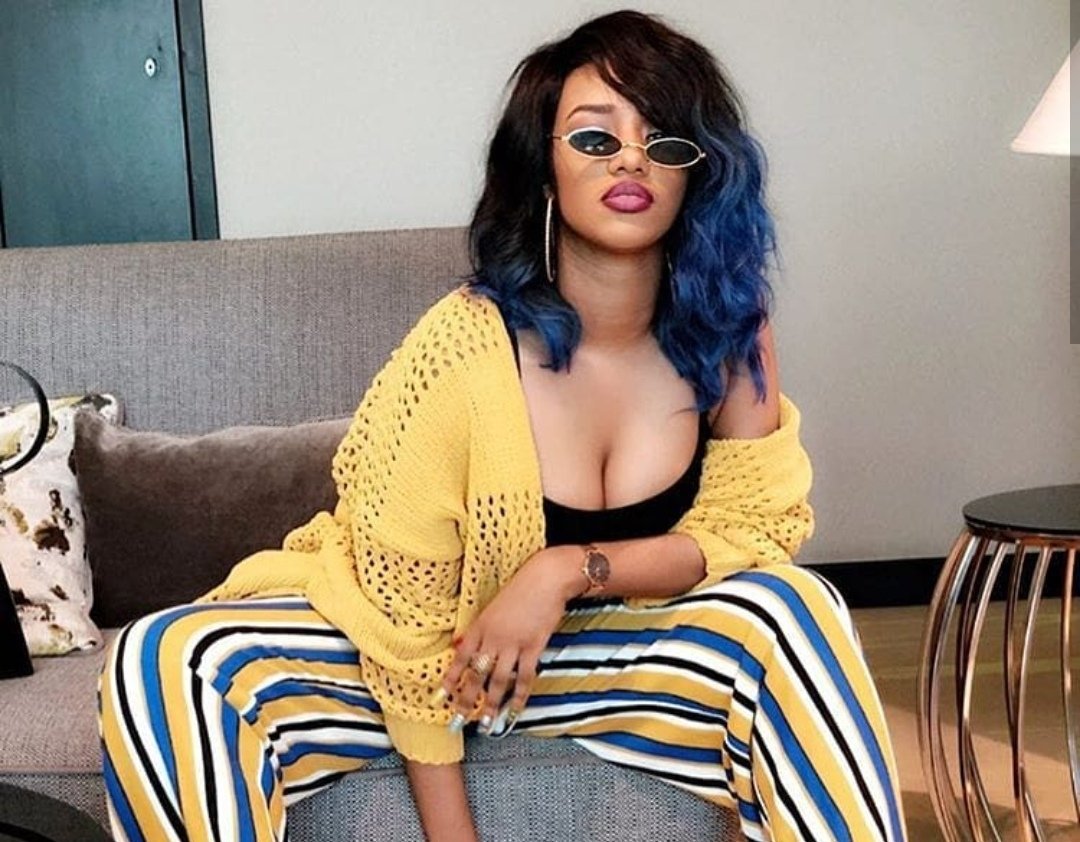 Media was awash with reports the two were seeing each other last year after Shady was reportedly spotted at Diamond's hotel room during the launch of his products in Rwanda.
(Visited 1 time, 1 visit today)