Princess Bagaaya tops Most Beautiful Ugandan of-all-time list
By Moses Abeka
Women Whoever wrote "the beautiful are not yet born" never got close to visiting the Pearl of Africa and if he met a Ugandan, it must have been Olara.
From the biblical Eve, Delilah, Jezebel, Sheba; beauty queens melted hearts, wrecked havoc ,and left a trail of debris of broken hearts and shattered dreams on every street they walked. Presenting to you,ladies and gentlemen, the most prolific beautiful women born under the Ugandan sun; the all time most beautiful Ugandan women.
1. Princess Elizabeth Christobel Edith Bagaaya Of Toro Kingdom
Before Mariah Carey, Tyra Banks or Alek wek, there was Bagaaya. In her hey days as a model with trademark big eyes, tall, medium-sized body, crowned with beautiful long natural hair, the princess graced the cover of American Vogue magazine in 1968, then Harper Bazzar-the then top American society magazine.
While today's girls walk patyless just to appear in a city tabloid, the gorgeous cultured beauty was the most sought after model ,a feat no other Ugandan has achieved. Scented petals attract bees. Idi Amin, the then president appointed her ambassador in 1971. Real beauty queens dare the mighty and feared. The princess declined to marry the dictator; a decision which led to sacking of the diplomat, model. actress and politician.
It is said Amin lost his cool and expelled all Asians because their complexion and long natural hair constantly reminded him of his awful rejection by the princess. Now aging gracefully, Bagaaya compares to none. For those who attended Physics lessons, the 77 year old is the S.I unit of beauty and brains.
2. Nnabagereka Sylvia Nagginda
Voted Miss Congeliaty at the 2001 Miss Uganda beauty contest, the modern Ganda queen ranks at number 2 as the most beautiful Ugandan of all time. Her showcase of her "royal back " at the 2010 PAMA will forever be the most memorable moment for her subjects. That was havoc to  conservative subjects.
3. Juliana Kanyomozi
A songbird and descendant of the Tooro royal family, it is said milk and honey flow under her tongue as she lets loose love soaked lyrics torturing men in their most hidden parts. The hour glass shaped singer has left well documented ruins of towering relationships; most prolific being WBC champion Kassim Ouma the US based Ugandan pugilist. After the break up, he lost his belt, all the fights and his career soon followed to the grave! That's the power of Juliana's paradise it killed him!
4.Desire Luzinda.
When she stands ,the world stops moving. When she shakes her bum, the world experiences an earthquake while some men experience volcanic eruptions.
For that reason, she insured her "ass-ets" Her mere presence at the Obudde album launch not only earned the Goodlife boys a BET award nomination but also Weasel was left cursing why he has been fathering kids with mere s.2 drop outs instead!
Aptly described by Seya as the "big girl from Kiboga with a big Kabogo(bum); she is the reason Ugandans are not subscribing to DSTV for till the premiership resumes.
5. Sharon O
She is a living tesimony to the West African,"any woman is a cob of maize to a man with teeth". The hottest tabloid
topic at the moment, her soft thick fleshy thighs and rolling eyes is rhe reason, Ivan is said to be losing his ability to
speak. A source intimated to us that he says these days is OOOHH!! OOOOH!…even when Zari is swallowing what she was born to swallow. Thats the power of beauty.
6. Princess Ruth Komuntale
Another royal makes to our list. She inherited beauty; a trait that is embedded in the DNA of the Toro royal family. Her big eyes and long black silky hair evokes memories of Bagaaya in her hey days. Its said when Baggaya hangs with her, she keeps reerring mbu,"Boooyo, you use my princesss? thats how I lokked!!"'
7.Grace Nakimera
The photegenic singer with sexy hot body and boobs rumoured to have been enhanced by a boob job exudes sex appeal and is comfortably placed among the most beautiful Ugandans ever!
8. Zuena Kirema
Wife to the Gagamel boss definitely makes to the list. I cant emphasize much. You all witnessed how Bebe cool fought to have her back!
9. Zari
She would have ranked higher but being degraded to a spare tyre does not improve your rankings mama. However, you made it! This position could soon pay off.
10. Leila Kayondo 
After a long cat fight on who should occupy this position, the sexy Kayando not only won our heart but also this position.
(Visited 1 time, 1 visit today)
StarTimes to give out 23,000,000ugx in first ever obstacle course competition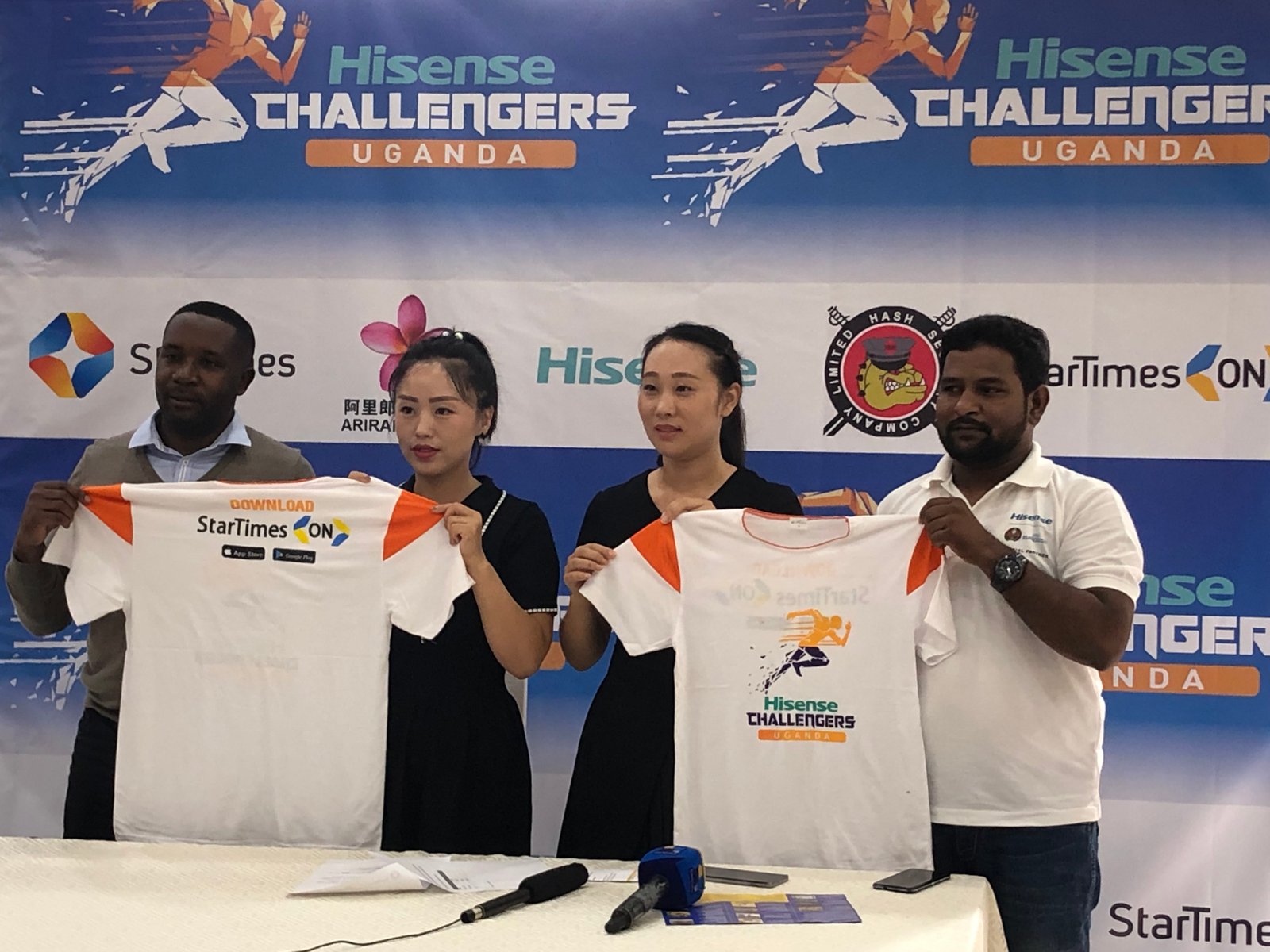 StarTimes has today launched Uganda's first ever obstacle course challenge competition. Today in press conference at Arirang restaurant, the Pay-TV service operator reaffirmed it's commitment to providing subscribers with the best of compelling content.
The competition dubbed Hisense Challengers Uganda is a sports entertainment competition show which will be held at Mandela National Stadium. It will feature hundreds of competitors attempting to complete a series of obstacle courses of increasing difficulty for a cash prize of $6000, about 23,000,000ugx.
Each competitor is expected to overcome various physical obstacles in form of stepping stones, rope climbing, balancing bridge, bowling, sack racing and a lot more. The winners innthe group stages will automatically qualify for the finals.
Being the first sports entertainment competition program in Uganda for both sexes, StarTimes seeks to provide fair platform to let all participate on common ground for the ultimate prize. The competition will be premiered on the StarTimes sports channel in July.
To participate, one must download the StarTimes Mobile App click on the challengers Uganda banner post and follow prompt to register from May 2th.
StarTimes is the leading digital TV operator in Africa serving nearly 20 million users with signal covering the entire Continent and a massive distribution network of 200 brand halls, 3000 convenience stores and 5,000 distributers
(Visited 1 time, 1 visit today)
Pointed Nipple Trend Back in Ugandan Fashion
By Staff Writer
We had the cleavage era, we had the pantyless era, we are glad to announce that the Pointed Nipple era is back and trending.
Speaking to people, it is time for ladies to give their nipples some space. It is time to let go of the bra and empower the boob.
So just in case you see ladies walk by with pointed nipples, don't over stare, the trend is back. And it is fully endorsed by the Uganda Boyfriends Association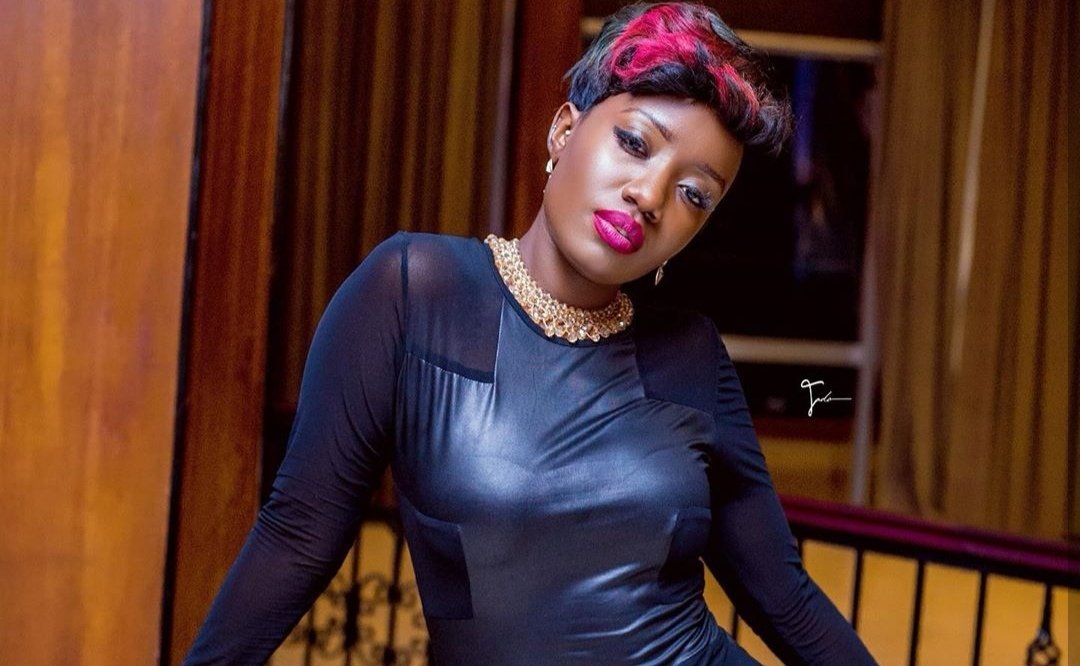 (Visited 1 time, 1 visit today)
Meet Nabongo, the Ugandan Girl Who Has Been to Every Country In The World
By Staff Writer
She is not a slay queen, that is why you may not know her. But she will be the first person in the world to have visited every country in every continent.
Jessica Nabongo is an American born Ugandan travel influencer who has been to 170 countries out of the 193 recognized by United Nations. She is left with 25 countries to go and all these she hopes to visit by end of 2019.
In North Korea for example, she could not travel on an American passport and had to use her Ugandan passport to gain entry. She is daring but above all, she is proof that the world is your oyster.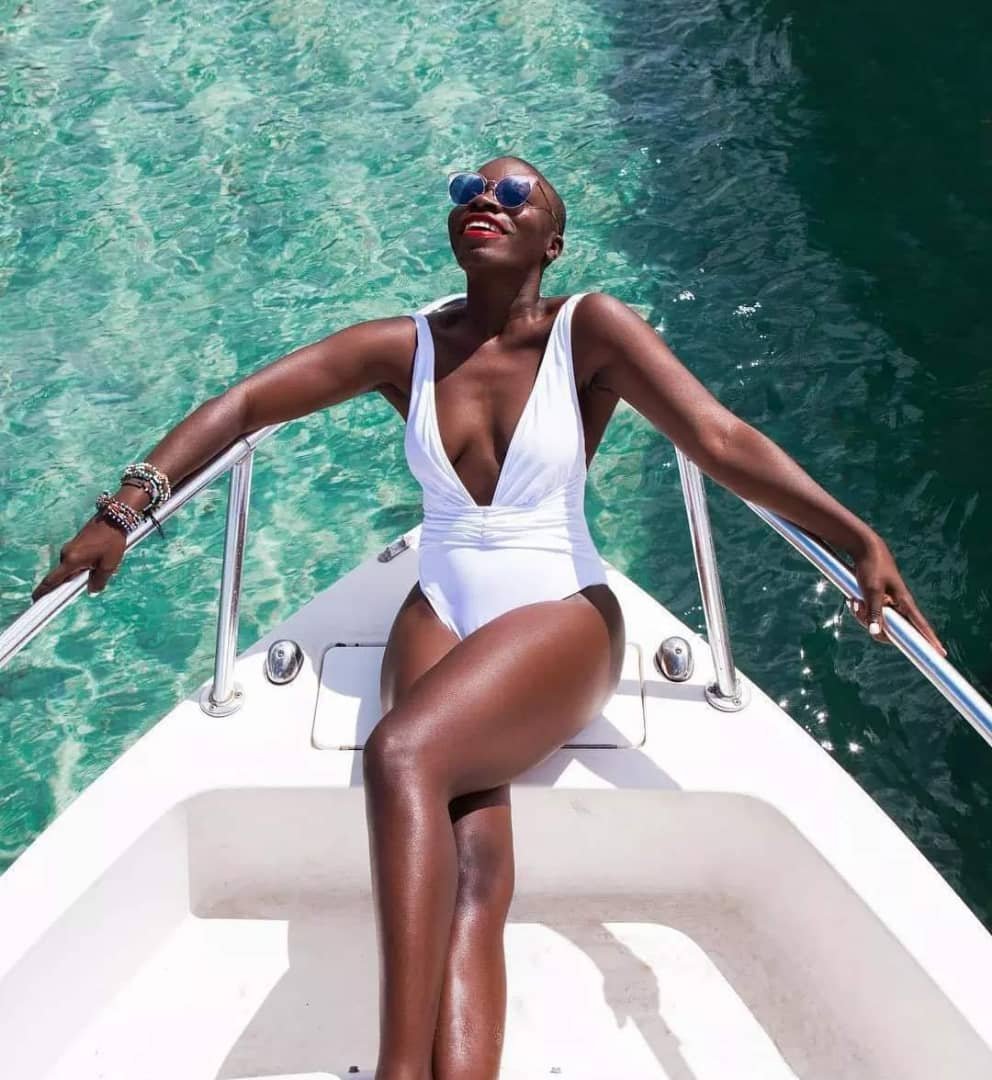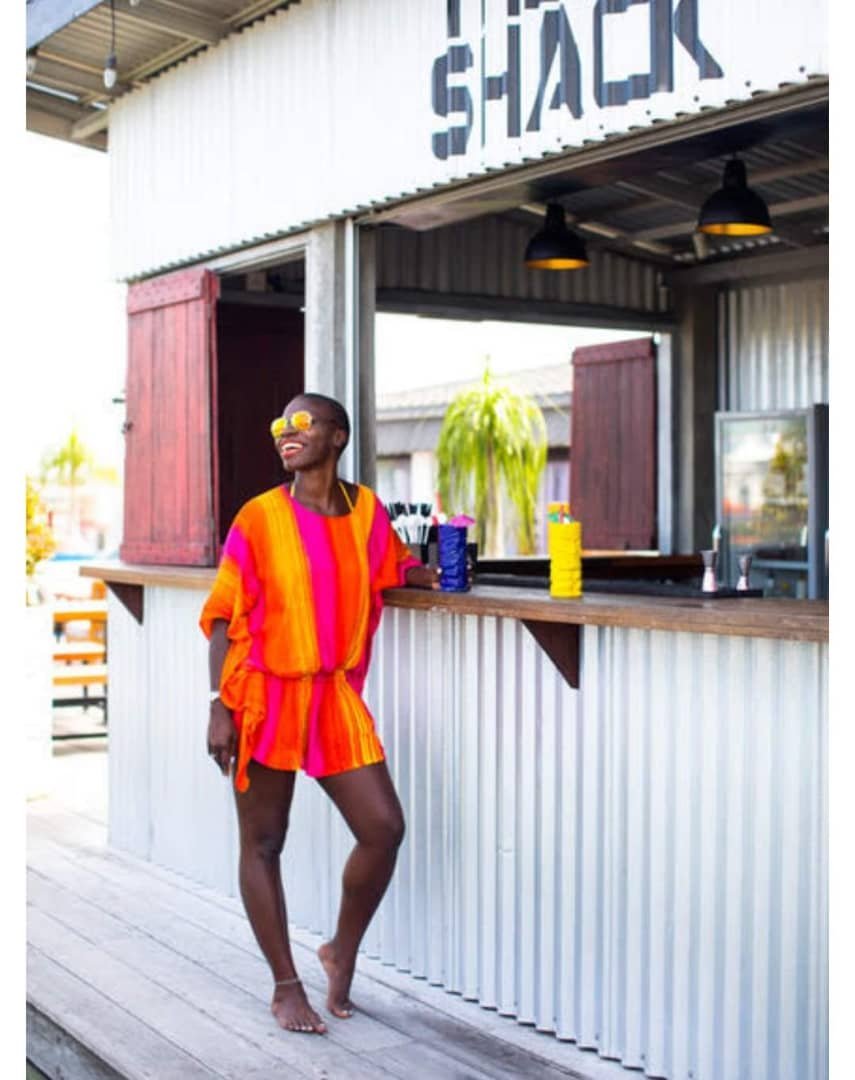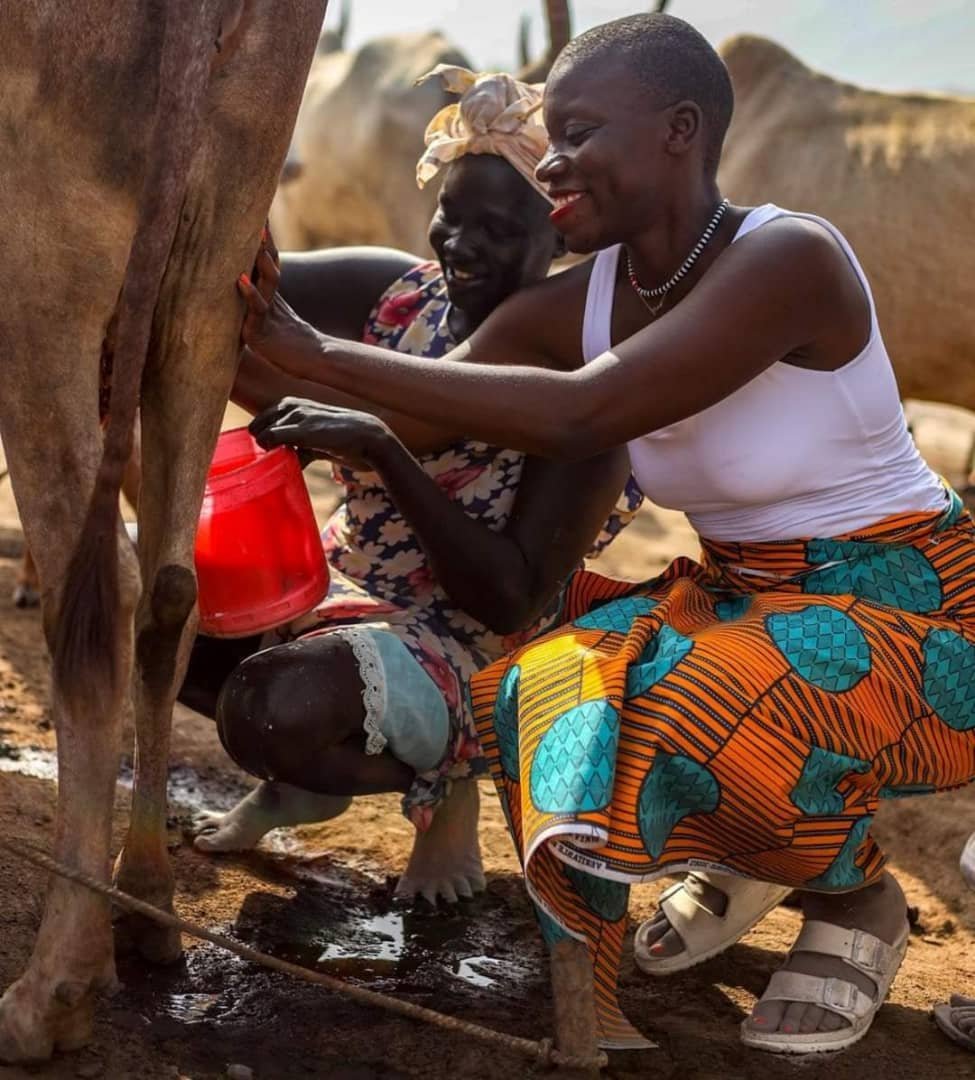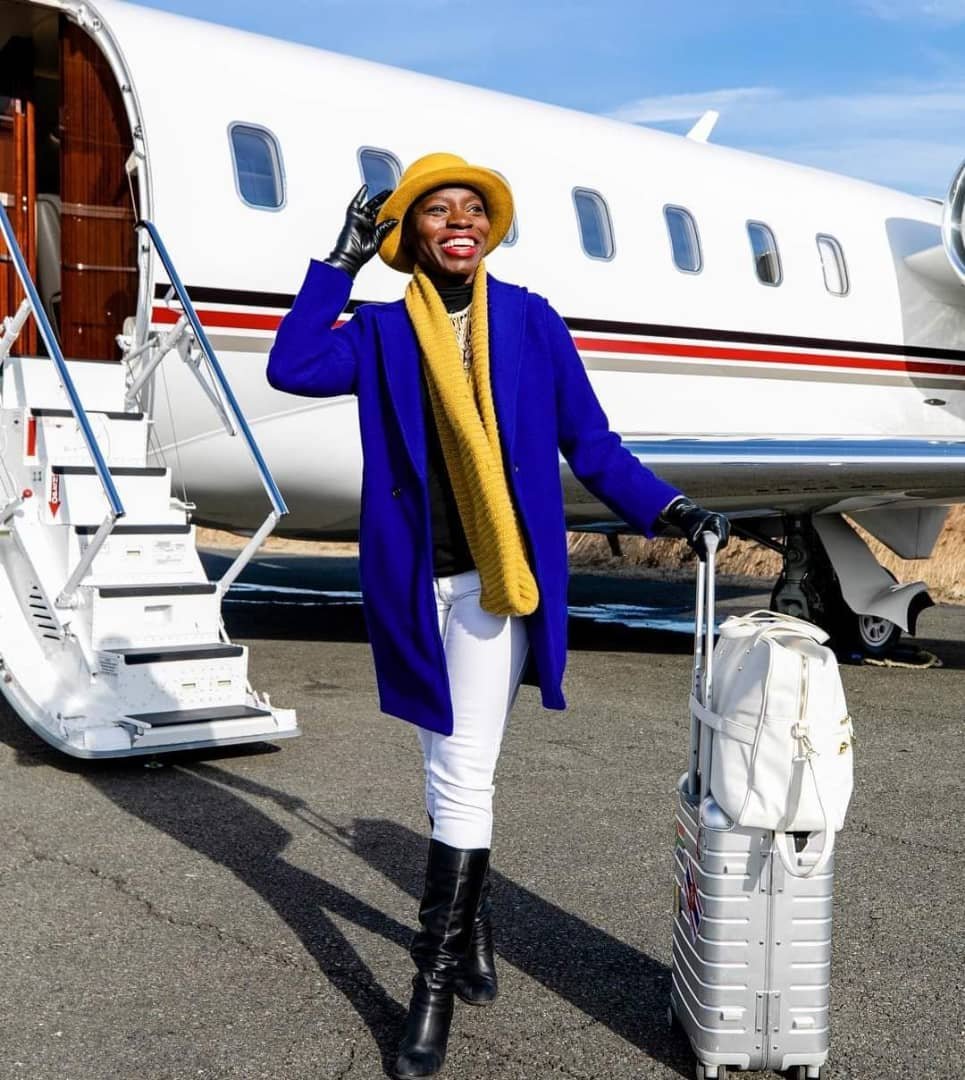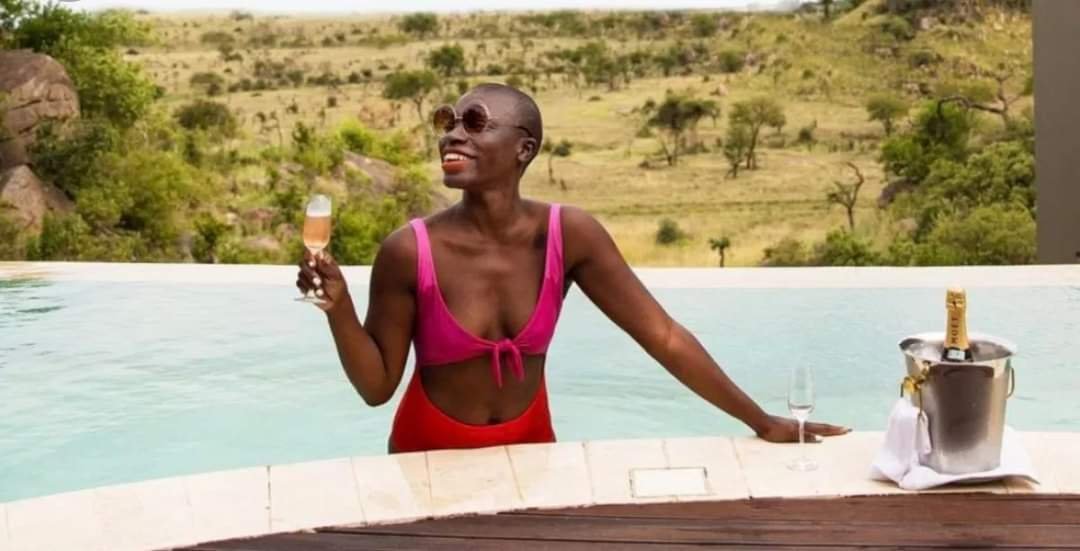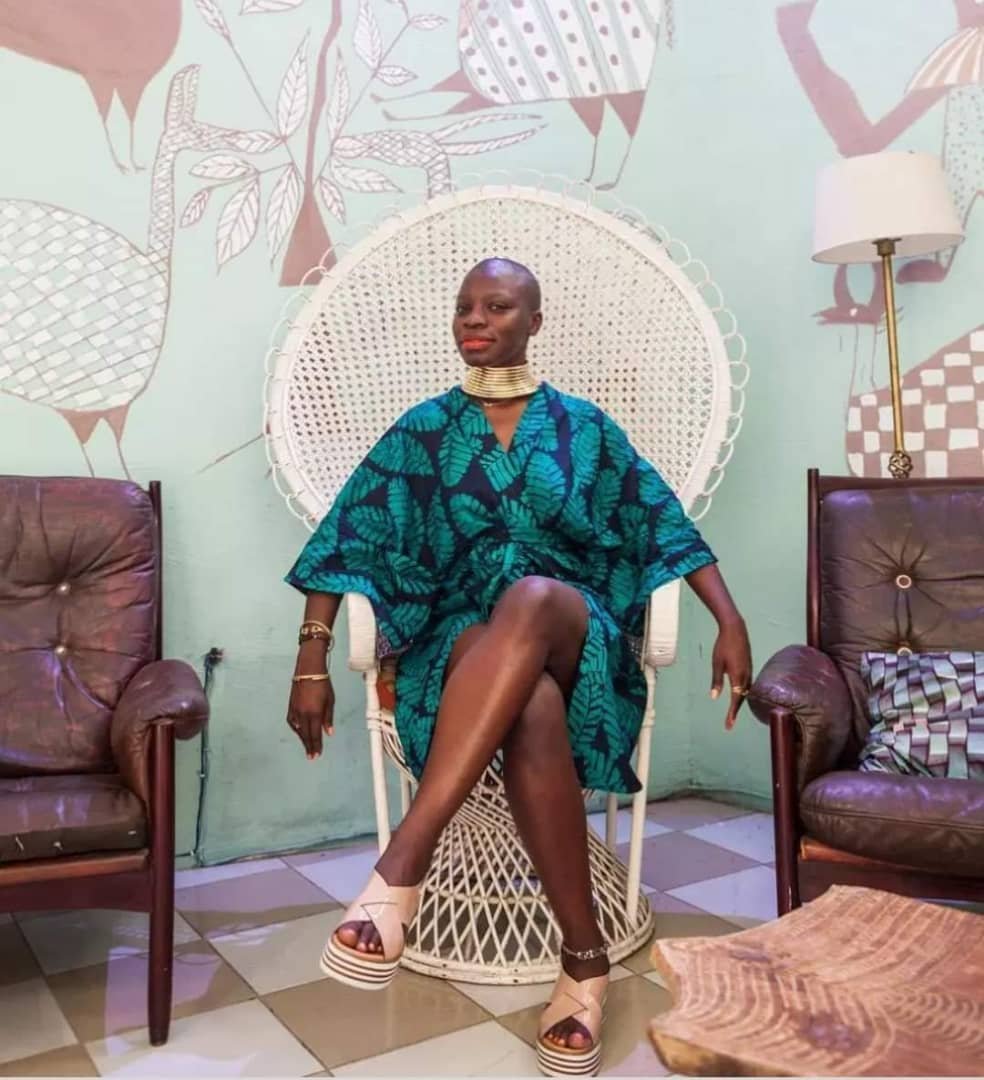 (Visited 1 time, 1 visit today)