Pomp and splendor as Radiocity's McKenzie launches PR firm.

Radiocity's top 10 countdown show host is no ordinary man in the entertainment industry. On the dark soothing Thursday night, the beaming chubby birthday boy-like the moon attracted a host of stars at the Bugolobi based Gato Mato restuarant as he launched his new business venture-"Kella PR" , a public relations company with the tagline " We'll do it", which coincided with his 27th birthday and the introduction of a cocktail dubbed "kella cocktail"; an awesome threesome!
According to MvKenzie, the company in its first phase of operation will concentrate on events management, social media marketing and artiste promotion before going mainstream into corporate affairs. The era of misguided and unnecessary career-killing attention seeking celebrity public stunts could soo be history.
"Kella PR will bring new ideas in the entertainment scene. Rather than artistes making public stunts to attract attention, we'll give them profession and expert advice", Kella firmly stated his vision.
INSPIRATION BEHIND KELLA PR
Way back in 2008, as a presenter at Hot 100fm, McKenzie vowed to change the face of entertainment. He tried his hand at rapping but television and radio got the better of him. Five years later, he has different plans. "I have done PR unprofessionally for the last 3 years. People love my ideas but they are never applied anywhere. I want to add value to the entertainment industry of which am part of", he stated his passion.
The lively massively attended event was graced by acts from city comedians comedians Salvado Idringi ,Alex Muhangi, Keko, Big Tril, Maurice Kiryra,Klear Kut, and Bebe Cool who entertained a star studded crowd with Juliana ,Isaac Lugudde, radio personalities , to mention but a few.
(Visited 109 time, 1 visit today)
Museveni meets President of StarTimes Group during FOCAC Summit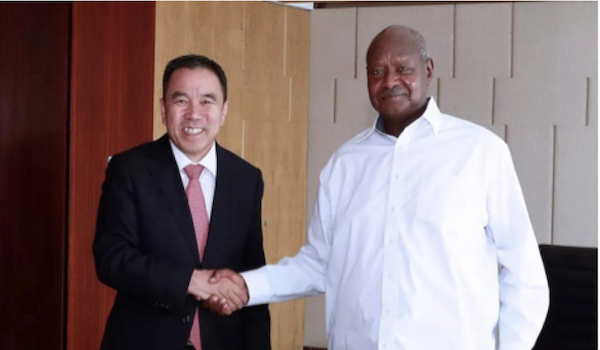 Ugandan President Yoweri Museveni met with the President of StarTimes Group Pang Xinxing on Wednesday when he was attending the Summit of the Forum on China-Africa Cooperation in Beijing. Mr Pang Xinxing introduced that StarTimes created more than 6000 job opportunities since it started investment in Uganda in 2009 and StarTimes digital TV transmission platforms have enabled Ugandan people to watch rich international and local television programs with an affordable price. Pang said: "We look forward to expanding further bilateral cooperation with our advantageous technology and media resources." President Museveni appreciated StarTimes' contribution in Uganda's digital migration progress and the project of "Access to Satellite TV for 10,000 African Villages".
He said that the national digital migration is a very important fundamental project for Ugandan people and it wouldn't be achieved without StarTimes' involvement. Museveni also invited Pang to visit Uganda with hoping that StarTimes can have more investment in the country.
StarTimes now is the biggest digital TV operator in Uganda with holding 75% market because of affordabl prices and rich content services. In August, StarTimes just unveiled the biggest ever single sponsorship in the history of Uganda www.startimestv.com sport after remarkably securing the Uganda Premier League and FUFA Big League "Title and Broadcasting Rights" from FUFA for a staggering US$ 7,240,000 for 10 years starting with the
2018/2019 season. The Vice President of StarTimes Uganda company, Mr Aldrine Nsubuga said: "We however don't just want to entertain football fans with foreign football, we want to be relevant to local football fans. We want them to appreciate their local football and support it with a greater passion which is why we want to bring the local league in every household through our broadcast platforms." The project of "Access to Satellite TV for 10,000 African Villages" is a China-Africa Cooperation program, which was announced by Chinese President Xi Jinping on December 4th, 2015 when he was present at the Johannesburg Summit of the Forum on China-Africa Cooperation. The project is aimed at enabling African families in rural areas to have access to the digital signal with high-quality images and rich TV programs. There will be around 10,000 villages in more than 20 African countries benefiting from the project of "Access to Satellite TV for 10,000 African Villages". For Uganda, 500 villages are
included in this China-Africa cooperation project. As Africa's leading digital TV operator, StarTimes is undertaking the whole project. On 20th July, StarTimes launched the project of "Access to Satellite TV for 10,000 African Villages" in Uganda.
(Visited 109 time, 1 visit today)

By Staff Writer
Cipla Quality Chemical Industries Limited (CiplaQCIL), a leading pharmaceutical manufacturing company in Sub Saharan Africa operating in Uganda, today officially listed on the Uganda Securities Exchange. The Listing Day event was graced by the Minister of Trade, Industry & Cooperatives, Amelia Kyambadde and held at Kampala Serena Hotel with the ceremonial Bell Ringing to start trading in CiplaQCIL at exactly 9:30am.
The Uganda Securities Exchange public trading floor and Automated Trading System (ATS) were relocated to the Serena, the first time this has been done for a Listing Day.
Emmanuel Katongole, Executive Chairman CiplaQCIL said, "Today, is a key milestone not just for the Company but also for Ugandans because it is a testament to the fact that enterprise, integrity and partnerships will make your dreams come alive. We are excited for the next phase of the CiplaQCIL journey and even more so because we are embarking on this journey with many Ugandan individuals, investment clubs, and institutional investors. We are grateful for the interest and support during the IPO period shown by the institutional and retail pool investors who participated in the offer.
Nevin Bradford, the CEO of CiplaQCIL said,'This public listing, is in line with our long term vision at CiplaQCIL to become a center of excellence in the manufacturing of quality, affordable and newer medicines that improve the quantity and quality of life. Since our humble beginning 13 years ago, we have made a significant contribution to the effort to save lives by arresting the scourge of dreaded diseases, such as malaria, HIV/AIDS and hepatitis B. Our WHO pre-qualified products are already approved by regulatory authorities in: Uganda, Kenya, Rwanda, Tanzania, Namibia, Ivory Coast, Zambia, Zimbabwe, Malawi, Namibia, Mozambique, Ghana, Ethiopia, Angola and South Sudan among others. We continue to pledge zero tolerance for any compromise in quality at our state-of-the-art Kampala manufacturing plant.'
Paul Bwiso, the CEO Uganda Securities Exchange said,"We congratulate CiplaQCIL upon being the first company with Ugandan founders and entrepreneurs to bring their company for a listing on the USE. It is the 9th local company to be listed and as a pharmaceutical manufacturing company offers investors a unique asset. 2105 new investors opened securities accounts to participate in the offer. As part of the USE mandate and the leading platform for secondary market trading in Uganda we must continuously review our value addition to all stakeholders, investors, issuers, custodians, brokers and all market players. We congratulate CiplaQCIL on this historic achievement and thank them on behalf of the market.'
John Porter, Chief Business Officer Renaissance Capital, the Lead Transaction Adviser and Sole Bookrunner for the CiplaQCIL IPO said, "We take pride in executing a deal for the company with such a crucial humanitarian mission. Following the successful roadshow, the offering has been oversubscribed with the major part of the demand coming from blue-chip SSA investors. Robust participation from Ugandan and international institutions demonstrated confidence in the CiplaQCIL story and Uganda's capital markets as an avenue for growing investors' assets. It is our strong belief that the transaction will also have economic and social impact in the region by way of improving employment, national trade balance and ultimately investment climate in general."
Robert Baldwin, the CEO Crested Capital the Lead Sponsoring Stockbroker for the CiplaQCIL IPO said,"We are extremely pleased to reach today's Listing Day milestone for CiplaQCIL. The turnout of new, first-time investors in the retail pool was much higher than anticipated. More than thirty investment clubs and SACCOs also participated in the offer, deepening the engagement of the investing public in Uganda's stock market. Finally, this IPO is the most cost-efficient in history with less than 5% of the advertising and promotional budget of previous public offers. I commend the issuer, transaction advisors, Crested's Special Project team and of course our regulators CMA and USE for their tireless efforts to bring CiplaQCIL to market."
(Visited 109 time, 1 visit today)
Emirates offers Ugandan travelers attractive offers to Dubai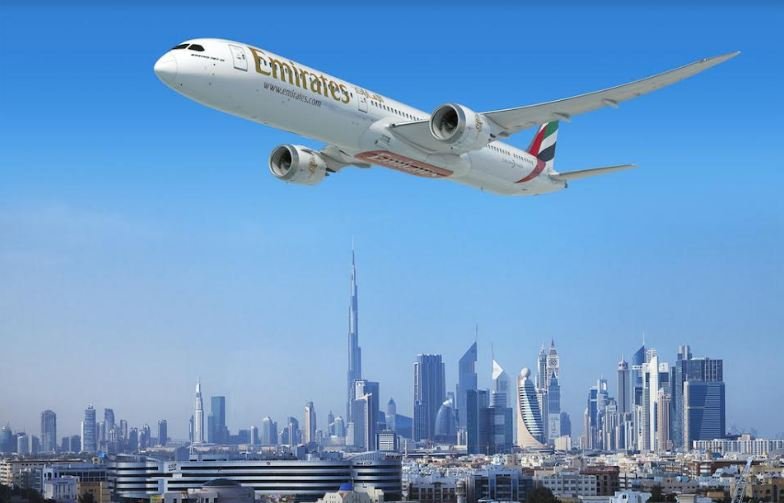 Emirates is offering Ugandan travelers the opportunity to visit Dubai, available at a very special offer for Economy and Business Class roundtrip, a free third piece of luggage of up to 23 kg and a month's tourist visa included in the offer.
Under the special offer, an Economy Class ticket from Entebbe to Dubai costs $359 and Business Class $1,309. The special offer is for a limited time only and tickets must be booked between 13th September 2018 and 27th September 2018, while travel must take place between 13th September 2018 and 31st March 2019. The cost of the ticket includes airport taxes.
Emirates is also offering a 3rd piece of luggage of up to 23kg for Economy Class and up to 32kg for Business Class, with a one-month tourist visa included.
Dubai provides a great escape for visitors. Its year-round sunshine, world-class shopping and restaurants, stunning beaches and iconic buildings offers something for the whole family. Visitors to Dubai can enjoy some of the city's must-see places like Global Village – multi-cultural festival park and shopping destination – as well as theme parks such as Wild Wadi Waterpark and IMG World of Adventures. The city also offers a wide range of accommodation to suit all budgets.
On all Emirates' flights, customers can look forward to hours of entertainment on the award-winning inflight entertainment system, ice, which offers over 3,000 channels of on demand audio and visual entertainment, from the latest movies, music, audio books and games, as well as family friendly products and services for children, including complimentary toys, kids' meals and movies, priority boarding for families and the use of free strollers at Dubai International Airport.
In addition to the on-board comforts and products, customers will experience the world famous hospitality from Emirates' multinational cabin crew who come from 135 nationalities and speak over 60 languages, while enjoying chef prepared regional and international cuisine, using the freshest ingredients, accompanied by a wide range of complimentary wines and beverages.
Emirates flies daily from Entebbe to Dubai.
(Visited 109 time, 1 visit today)