Police dominate MTN Eastern National Road race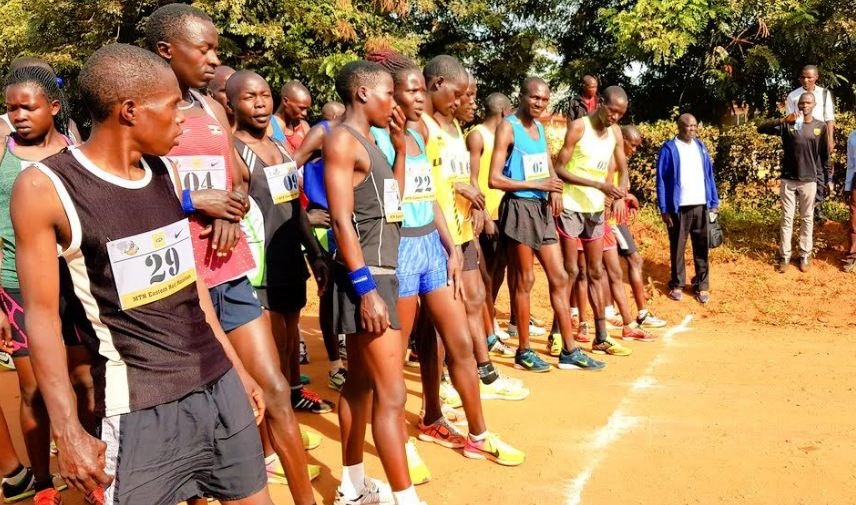 By Our Reporter
The inaugural MTN Eastern National Half Marathon held on Sunday was dominated by the Uganda Police Athletics Club. The half marathon took place in Mbale town, starting and ending at the Mulukhu Sports Ground. It involved mostly elite athletes for both the 21 kilometers and 10 kilometers races.
Uganda Police had a total of 8 athletes that qualified to walk-away with prize money. They were closely followed by Arua Athletics club and Uganda Prisons Service with a total of six each that walked away with prize money.
The athletes traversed the outskirts of Mbale town and run as far as 14 kilometers along the Mbale – Tororo Highway. Flagged off at 9am, the MTN Eastern National Half-Marathon championships will be annual event.
The flagship event, the 21kilometers half marathon for men was won by Kiplimo Philip from Uganda Prisons Service, who clocked at time of 1 hour and 30 seconds.
Olympic gold medalist Stephen Kiprotich finished 4 th in the same race, clocking a time of 1 hour and 54 seconds. Kiprotich noted he had come to give morale to the upcoming elite athletes that had come to participate in the half-marathon.
In 21kms for the ladies, Chebet Emily from UPDF finished first, clocking a time of 1 hour, 16 minutes and 56 seconds.
Organized by the Uganda Athletics Federation (UAF), the event has been used to select a national team of men and women to represent the country at the IAAF World Road Running Championships slated for March 24, 2018 in Valencia, Spain. UAF will announce the team by end of 2017.
"We suggested to MTN to have 3 regional road races in a year, in the run-up to the main MTN Kampala Marathon as part of getting talent that would eventually represent Uganda at the international stage. This is just the start and next year we shall we shall have national road races in Northern, Western and Eastern Uganda," explained Dominic Otuchet the President UAF at the Mulukhu grounds after the races.
Eastern Uganda remains the hub for talent in terms of long distance running. "Such events help with the rise of previously unknown athletes. Our partnership with UAF we are spreading the search for talent right across the country," said Valery Oketcho, the Corporate Communications Manager at MTN Uganda.
The Eastern MTN Half Marathon, Mbale provided an opportunity to expose its 'dormant' talent and surrounding districts are situated in high altitude areas conducive to producing good and talented middle and long distance runners. Mbale, Sironko, Manafwa, Bulambuli amongst others have lagged behind leaving Sebei Sub region to dominate long distance running.
The winning athletes (top 5 for 10kms and top 10 for 21kms) are expected to also participate in the MTN Kampala Marathon on Sunday, November 19 th 2017.
(Visited 89 time, 1 visit today)
Football fans rewarded in World Cup celebration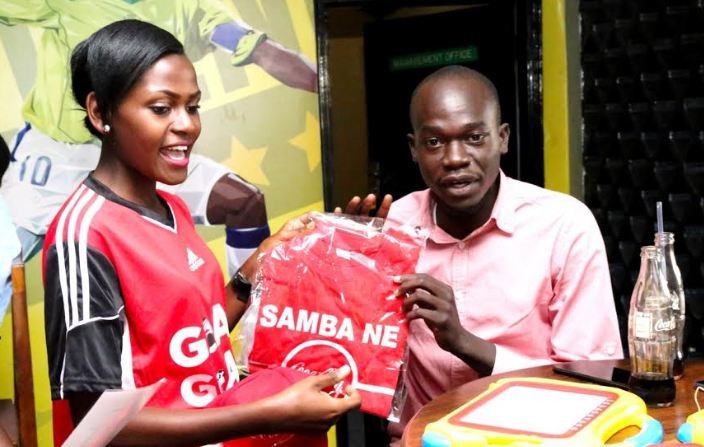 2018 FIFA World Cup sponsor and beverage giant Coca-Cola Uganda recently excited football fans and revelers at Legends Bar, Kampala with prizes and branded items in celebration of the Company's historic association with the FIFA World Cup.
According to Coca-Cola Brand Manager Ms. Miriam Limo, the Company will continue rewarding consumers at their favorite hangouts as they watch the different World Cup matches.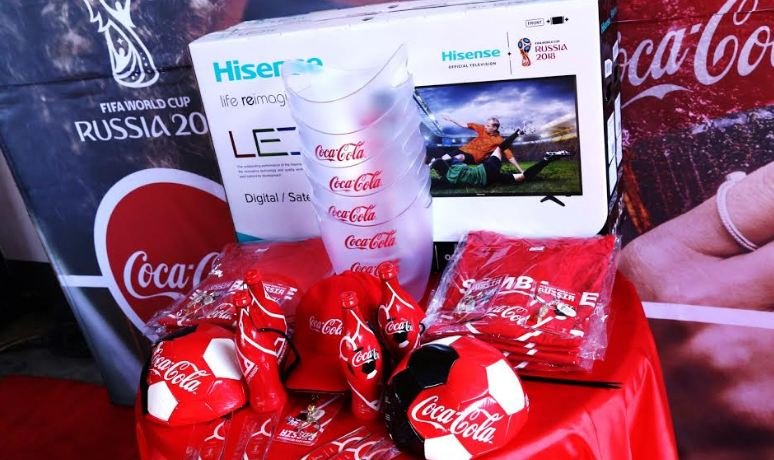 The Coca-Cola Company has had a long-standing relationship with FIFA since 1976 and has been an official sponsor of the FIFA World Cup™ since 1978. Earlier this year, the two global bodies partnered to do the fourth FIFA World Cup Trophy Tour.
Staff Writer
(Visited 89 time, 1 visit today)
Nkozi Marathon raises funds to construct accident ward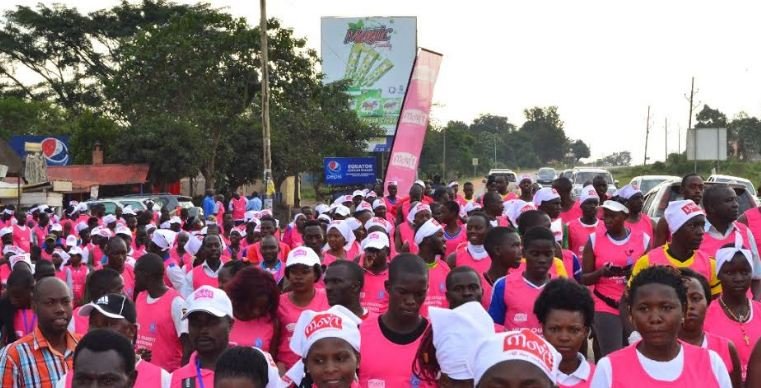 By Our Reporter
On Saturday, hordes of runners took part in the Nkozi Marathon 2018 that kicked off at the Equator in Kayabwe and ended at Uganda Martyrs University Nkozi. The run was graced by Prince David Wassajja, a member of the Buganda Royal family as the Chief Runner and various friends of Nkozi Hospital.
Speaking at the marathon, Prince Wasajja appealed to the public to keep supporting "Bulungi Bwansi" initiatives like these, adding that the public has a role to play in societal development that shouldn't be ignored. He also noted that government will only support these initiatives after the public shows interest.
The Nkozi Marathon was supported by Movit Products Limited who invested over Ugx 30 million  in  providing running Kits, Sound, media and several other goodies.
According to Kitenda Robert the PR, Media and Advertising Manager Movit Products Limited, Movit has supported this initiative for three years and its growing bigger each year and has assured the public that with their continued support, Movit will keep pushing and supporting this cause.
Proceeds from the marathon will go towards construction of an emergency accident trauma center at Nkozi Hospital which is estimated to cost Ugx 2.8b with equipment worth Ugx 1.6b. The work of building this trauma center was initiated in 2016 as an initiative from the friends of Nkozi hospital and the Nkozi hospital administration.
Over the years this initiative has been supported by several companies by the Catholic Church, Buganda Kingdom, Rotary Uganda, Parliament of Uganda, Movit Products Limited, Jude Color Solutions among several other entities.
This year, Movit Products Limited made a contribution of UGX 27 Million towards building the emergency and accident unit.
(Visited 89 time, 1 visit today)
Masaza Cup 2018 edition officially launched

For the 2nd consecutive year, Airtel Uganda has once again joined the Buganda Kingdom to launch the Masaza Cup tournament at a press conference held at the Buganda Kingdom offices in Bulange, Mengo as the platinum sponsors.
In attendance were Airtel Uganda officials led by the Managing Director Mr. V.G. Somasekhar and Buganda Kingdom officials led by Katikkiro Owek. Charles Peter Mayigga, who represented the Kabaka of Buganda, and the Sports Minister Owek. Henry Sekabembe.
The Masaza Cup is an annual Buganda Kingdom tournament that has been played since 2004 and usually features 19 teams from 19 different Buganda Kingdom regions. Last year, Gomba defeated Ssingo to emerge champion – a well-deserved win after losing to Buddu in the 2016 finals.
"We are proud to once again come together with this prestigious Kingdom to launch this tournament. Our commitment to Ugandan sports is highlighted by our involvement in football at every level right from the grass root with our Airtel Rising Stars tournament to supporting the National team-the Uganda Cranes," commented Somasekhar.
"Football unites individuals and societies, develops communities and teaches the values of team work to achieve a common goal. There are no better qualities to instill in the youth today and I would like to congratulate the Buganda Kingdom for this initiative," he added.
The Katikkiro of Buganda Owek. Charles Peter Mayigga thanked Airtel Uganda for their support of Buganda kingdom activities.
"Airtel is no stranger to this Kingdom. We have worked together in the past on a number of projects and I believe we shall continue this relationship in the future. This tournament boosts talent and creates unity and I encourage everyone to participate either as a player or as fan," he commented.
He also noted that this year, the Kabaka will grace the opening game on Saturday 23rd June in Gomba district and the finals which will be played at Namboole Stadium in August this year.
(Visited 89 time, 1 visit today)