Pneuma ministries to hold annual Word Convention International Conference starting today.

The Word Convention International Conference (WCIC)  is an annual conference held by Pneuma Word Ministries. The gist of which is to bring the authenticity of the Word of God to people all over the world. It's a time for the establishment of divine purpose amidst the saints as the heart of the vision bearer, Prophet Brian Kagyezi, concerning the body of Christ is revealed.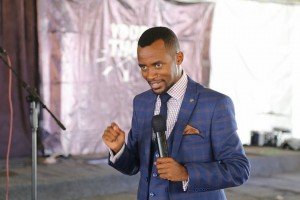 It is with great pleasure that Prophet Brian Kagyezi and Pneuma Word Ministries invite you for the Word Convention International Conference (W.C.I.C) taking place at Pneuma Word Church in Kyanja from the 20th to 24th of December 2017 under the theme  "It's Given Unto You" and taken from;
Mathew 13:11 (KJV)
He answered and said unto them, Because it is given unto you to know the mysteries of the kingdom of heaven, but to them it is not given
HISTORY OF THE CONFERENCE
The first Word Convention International Conference, held in October 2013 ,saw a huge turnaround of events and brought forth the launch of the ministry which was by then known as Living Word Ministries. It also ushered a greater glory for all the fourth coming conferences.
Four powerful conferences have been held annually since then with each conference launching believers into a greater understanding of the will of God as they are established in the word.
In October 2014 the second of it's kind was held at Grand Global Hotel, Makerere Kikoni with the theme as "Entrance of thy Word" extracted from Psalms 119:130.
In 2015 it was taken a notch higher with a theme "Rooted In Christ" extracted from Colossians 2:7. It was held at Grand Global Hotel, Makerere Kikoni between 13th – 16th October.
2016 saw great multiplication with a home coming edition where sons of the prophet ministered. It was themed "Increased. Multiplied.  Submitted". The theme was extracted from Acts 6:7. The  conference was held in two venues. The first four days were conducted at Grand Global Hotel and the grand finale held at Kampala Parents School.
In this convention, the word of God as has been is shared in its entire truth, likewise accurate prophecy is also given.
As a ministry, before being officially registered as Pneuma Word Ministries, one thing has stayed constant throughout the various changes in the name of the ministry and that is 'Word '; from 'Living Word' to  'Rhema Word'  and finally to  'Pneuma  Word Ministries'  implying that from the get go, the ministry  has been rooted on the very Word of God and nothing else.  That is why this annual conference is  one that is at the very heart of the vision bearer, Prophet Brian Kagyezi
WHAT TO EXPECT THIS YEAR
This year undeniably carries great anticipation as this conference comes right after the Vision Bearer of the ministry Prophet Brian Kagyezi has been anointed by his spiritual father 'Major one Prophet Shepherd Bushiri'. In his words Prophet Bushiri exclaimed;
"You have seen him ministering, prophesying and doing miracles, but you have never seen him after I anoint him". He later went on to anoint Him.
"Today the Lord has established you. Now I take this oil and put it on your hands. Let the grace of the Lord Jesus Christ be with you. Grace shall flow in this ministry through your life. I anoint you in Jesus name. I anoint your feet, under your feet in the name of Jesus. I anoint your ears, I anoint your eyes. From today, Go and take over. I set you apart in the name of Jesus. Not only will you be a man of God, but a man of God with a difference. God will make every word from you come to pass. You will be a prophetic champion, your prophecy will carry a laser to cut and penetrate through every person's soul and bring to accomplishment that which you have spoken. Today I bless you, I lay my hand upon you, in the name of Jesus."
With such fresh anointing, this year is expected to be massive, with a new dimension of prophecy where any confusion will be answered and lives shall be aligned.
The conference has witnessed great glories before but this year the expectation is unmatched. It has seen great testimonies and lives transformed as many were established in the roots of Word of God.
Many people that have attended testify to the readiness received in their spirit to cultivate the Word out of them and bring it to actual working by exercising the gifts given them. With the laying of hands, many have received the gift of speaking in other tongues, prophecy and a need to preach Jesus everywhere they go.
Much as this conference happens once a year, the transformation sparked in a person is eternal.
Join Pneuma Word Ministries starting this Wednesday 20th to Sunday 24th at 4:30pm at Pneuma Church Kyanja for this life transforming conference.
(Visited 114 time, 1 visit today)
World Music Day fete on this Saturday

World Music Day 2018, also know as Fête de la Musique, celebration is on this weekend. The annual music fete which is aimed at promoting music for everyone, from amateurs to professionals, and encouraging artists to perform in public spaces for free will be held on Saturday, June 23 at the French School along Lugogo Bypass.
To be held under the theme, "transforming the youth through music, creation, fusion and the power of the MC", it will be headlined by UK hip-hop artiste Rodney P alongside Skitz in a hip-hop reggae fusion showcase. The concert will also feature performances from regional artistes including Uganda's Byg Ben Sukuya, Nemesis Keya, Recho Rey, and Yallah MC, and DRC's  Control Posse Kongoloko and R'Afrika among others.
The music concert will be preceded by a traditional instrument making workshop which will kick off at 3pm at the same venue. The session will be led by Albert Ssempeke, a well know instrumentalist and creative hailing from the Buganda Kingdom.
Started in France in 1982, Fête de la Musique has grown to over 120 countries and 700 cities around the world, transforming the event into an iconic international music affair.
Staff Writer
(Visited 114 time, 1 visit today)
Socialite Zari Hassan named judge for Miss Uganda Pageant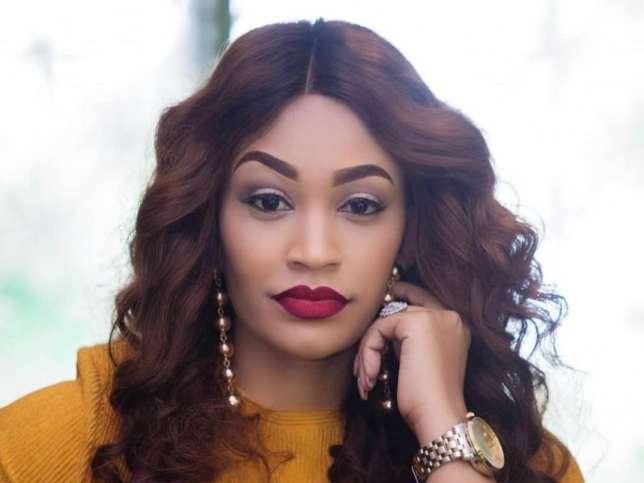 South Africa based Ugandan socialite Zari Hassan has been announced as one of the judges and patrons for the 2018 Miss Uganda Pageant.  She will also be a guest speaker at a CSR (corporate social responsibility) activity targeted to young girls organised by the Miss Uganda Foundation.
According to Brenda Nanyonjo, CEO of the Miss Uganda Foundation, Zari was chosen as one of the judges because she is the epitome of "beauty and brains". "Zari is the perfect example of our motto at Miss Uganda which is beauty with a purpose! She is not only a beautiful woman but she has managed to achieve so much in her career as a businesswoman while she is raising 5 children. We believe she will be an excellent judge for the pageant." She said.
Talent Africa's CEO Aly Allibhai also noted that, "We are really excited to have Zari as a part of our team for the Miss Uganda Pageant. She is a strong independent women who is an inspiration and role model to young women in Uganda. The things she has achieved are phenomenal, she has been though many hardships but she always find a way to bounce back and keep developing and building her personal brand to be one of Uganda's most celebrated personalities."
The Miss Uganda finale is slated for August 10th at Kampala Sheraton Hotel.
Staff Writer
(Visited 114 time, 1 visit today)
When Drugs Become The Music: The Addiction Problem in the Entertainment Industry

By Our Reporter
At his peak, Bobi Wine, now a member of Parliament remixed one of the Late Paul Kafeero's songs; 'Dippo Nazigala.' The Kadongo-kamu singer had sang about his long journey towards quitting alcohol, Bobi Wine on the other hand sang about his struggles with marijuana. He laid down reasons why he had quit and went on to take a swipe at his musical competitors; Chameleone and Bebe Cool both of whom had come close to death. He blamed Chameleone's fractures and Bebe Cool's bullet injuries on addiction. Yet subtly, Bobi Wine had blown the lid off the drug problem in the entertainment industry, but no one did take him serious, at least no serious case had yet to surface.
It's more than five years since the 'Ghetto Nazigala' song, the country awakens to the Ginkesse Star, Qute Kaye, who'd just survived a lynching over stealing car headlights. There were more questions than answers; "what happened? what went wrong?" How could a music star fall so low into an abyss that could not be explained any longer? "Drugs," some guessed. But if it was drugs, how many had gone down this path? Did they ever find their bearing back to a normal life?
1. Dave Dash (Davis Lukwago), TV and Radio Presenter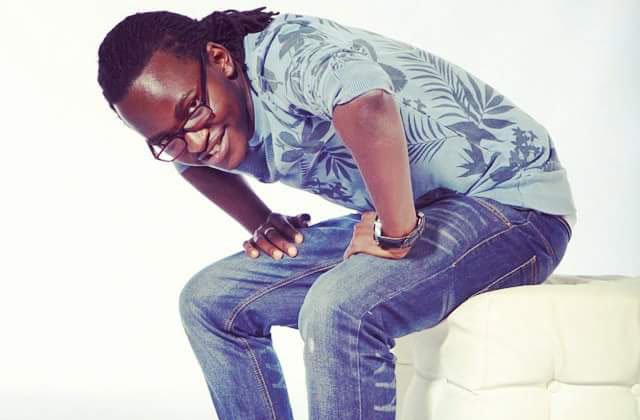 Last year in September, social media was hit by shockwaves as a video circulated. It was of Dave Dash taking a naked mile, his dreadlocks had given him away. Dave Dash would immediately check himself into rehabilitation at Butabika. A month later, he were to give a testimony of his recovery describing this moment as the most alive he'd been his entire life. Today, he seems to have left his past life behind and seems excited about the future ahead. He's also gone on a drug awareness drive, partnering with organisations such as Reach A Hand Uganda to sensitise the youths about the dangers of drug use. He clearly did not live in denial about his problem, he came out and confronted it and seems to be winning so far.
2. Kennedy Zziwa, Hair Stylist at Hair by Zziwa
Speak of relapses, and Zziwa is there as a witness. He first publicly shared his story in light of the Dave Dash saga. In April this year, he once again came open and talked about his relapse. "I discovered from the news sites that I knocked an electricity pole in Biina. Survived being lynched. And then I was whisked to Rehab where I have been for two weeks," confessed Zziwa. He'd been unaware of being high on drugs. Despite the relapse, he described it all as part of the recovery process and apologised to those he'd disappointed. It was no clear that there comes a point when drugs take control of one's personality enslaving them in ways they can't explain.
3. Iryn Namubiru, Ugandan Musician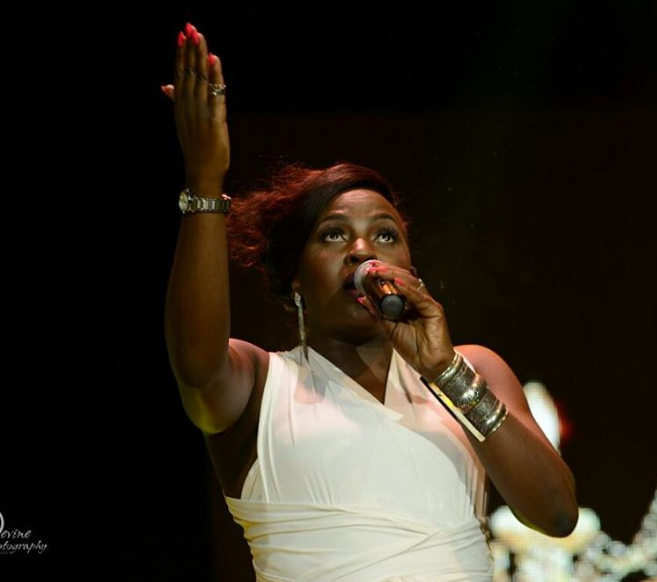 The Ugandan music artiste was detained in Tokyo Japan for illegal possession of drugs. The singer claimed innocence and blamed her promoter, one Nigerian Kim Ueno for setting her up. Although Namubiru survived a punishment that could have gone up to seven years in jail, it still left the country talking. Till today, the facts of the matter remain unclear. Was Namubiru trying to export drugs? How many other Ugandan celebrities were in this kind of business?
4. Jackie Chandiru, Ugandan Music Artiste
Of all the former Blu3 girls, none has faced it rough more than Jackie Chandiru. The cracks of her life were first revealed by a leaked photo that showed her body with needle marks at various points. She had morphed into the Ugandan Elvis Prisley. Drugs were digging gold from her music stardom. But what could have driven Chandiru to drugs? Could it have been her failed relationships? Was it something she'd started out as an experimental exercise only to find euphoria in it? Chandiru last surfaced in public in 2017 during another of her relapses. The family rushed her back to rehab in a Bunamwaya health facility. We thus wonder; "did she hit a point of no-return or will there be a music reformation for this artiste?"
(Visited 114 time, 1 visit today)