Pneuma ministries to hold annual Word Convention International Conference starting today.

The Word Convention International Conference (WCIC)  is an annual conference held by Pneuma Word Ministries. The gist of which is to bring the authenticity of the Word of God to people all over the world. It's a time for the establishment of divine purpose amidst the saints as the heart of the vision bearer, Prophet Brian Kagyezi, concerning the body of Christ is revealed.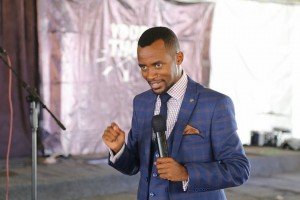 It is with great pleasure that Prophet Brian Kagyezi and Pneuma Word Ministries invite you for the Word Convention International Conference (W.C.I.C) taking place at Pneuma Word Church in Kyanja from the 20th to 24th of December 2017 under the theme  "It's Given Unto You" and taken from;
Mathew 13:11 (KJV)
He answered and said unto them, Because it is given unto you to know the mysteries of the kingdom of heaven, but to them it is not given
HISTORY OF THE CONFERENCE
The first Word Convention International Conference, held in October 2013 ,saw a huge turnaround of events and brought forth the launch of the ministry which was by then known as Living Word Ministries. It also ushered a greater glory for all the fourth coming conferences.
Four powerful conferences have been held annually since then with each conference launching believers into a greater understanding of the will of God as they are established in the word.
In October 2014 the second of it's kind was held at Grand Global Hotel, Makerere Kikoni with the theme as "Entrance of thy Word" extracted from Psalms 119:130.
In 2015 it was taken a notch higher with a theme "Rooted In Christ" extracted from Colossians 2:7. It was held at Grand Global Hotel, Makerere Kikoni between 13th – 16th October.
2016 saw great multiplication with a home coming edition where sons of the prophet ministered. It was themed "Increased. Multiplied.  Submitted". The theme was extracted from Acts 6:7. The  conference was held in two venues. The first four days were conducted at Grand Global Hotel and the grand finale held at Kampala Parents School.
In this convention, the word of God as has been is shared in its entire truth, likewise accurate prophecy is also given.
As a ministry, before being officially registered as Pneuma Word Ministries, one thing has stayed constant throughout the various changes in the name of the ministry and that is 'Word '; from 'Living Word' to  'Rhema Word'  and finally to  'Pneuma  Word Ministries'  implying that from the get go, the ministry  has been rooted on the very Word of God and nothing else.  That is why this annual conference is  one that is at the very heart of the vision bearer, Prophet Brian Kagyezi
WHAT TO EXPECT THIS YEAR
This year undeniably carries great anticipation as this conference comes right after the Vision Bearer of the ministry Prophet Brian Kagyezi has been anointed by his spiritual father 'Major one Prophet Shepherd Bushiri'. In his words Prophet Bushiri exclaimed;
"You have seen him ministering, prophesying and doing miracles, but you have never seen him after I anoint him". He later went on to anoint Him.
"Today the Lord has established you. Now I take this oil and put it on your hands. Let the grace of the Lord Jesus Christ be with you. Grace shall flow in this ministry through your life. I anoint you in Jesus name. I anoint your feet, under your feet in the name of Jesus. I anoint your ears, I anoint your eyes. From today, Go and take over. I set you apart in the name of Jesus. Not only will you be a man of God, but a man of God with a difference. God will make every word from you come to pass. You will be a prophetic champion, your prophecy will carry a laser to cut and penetrate through every person's soul and bring to accomplishment that which you have spoken. Today I bless you, I lay my hand upon you, in the name of Jesus."
With such fresh anointing, this year is expected to be massive, with a new dimension of prophecy where any confusion will be answered and lives shall be aligned.
The conference has witnessed great glories before but this year the expectation is unmatched. It has seen great testimonies and lives transformed as many were established in the roots of Word of God.
Many people that have attended testify to the readiness received in their spirit to cultivate the Word out of them and bring it to actual working by exercising the gifts given them. With the laying of hands, many have received the gift of speaking in other tongues, prophecy and a need to preach Jesus everywhere they go.
Much as this conference happens once a year, the transformation sparked in a person is eternal.
Join Pneuma Word Ministries starting this Wednesday 20th to Sunday 24th at 4:30pm at Pneuma Church Kyanja for this life transforming conference.
(Visited 114 time, 1 visit today)
TV star Casmir to host campusers to a mega party

By Our Reporter
TV star Casmir is planning a mega party for campusers. Dubbed "Party with Casmir", it is slated for Sunday, September 30th at Wave Lounge.
Speaking to media on Thursday, the Campus 1o1 host on Urban TV reiterated that the event is a platform aimed at  bringing together campus students to socialise and network while also having fun.
"There are very many talented individuals at university, and we are giving them a platform to meet with colleagues from other universities so that they can network and discuss generational ideas while also having fun because work with no play makes one a dull boy." He stated.
The event which will run under the theme, "green carpet experience," promises to be a fun-filled shindig with lots of entertainment lined up including performances from artistes like Bruno K, Zulanda and Pia Pounds among others. Doors will open at 7pm and the party will go on till late with top deejays like Dj Shiru and Ali Breezy on the decks to keep revelers dancing all night.
"It will be 10 hours of nonstop partying. Dress fashionably and come ready to have a good time," he added.
Meanwhile, the "Party with Casmir" event is returning for a second edition. The inaugural edition was held in April this year at The Dawn Club in Kansanga. Following its mega success, Casmir says the event will now be held three times a year and there will be regional editions so that students at universities in the countryside can also benefit from this platform.
(Visited 114 time, 1 visit today)
Alex Muhangi takes Comedy Store upcountry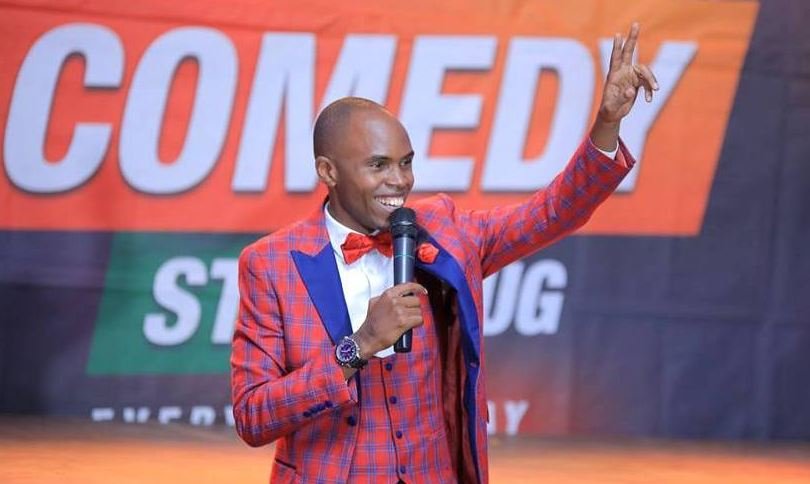 By Our Reporter
Comedy Store will for the first time extend its package of humor and entertainment to the countryside.
The comed-tainment themed show hosted by Alex Muhangi has come to be a weekly favorite for many Kampalans who seek to unwind and let go of the strain that work can be.
Now, the comedy enthusiasts in Mbarara will chance at what the organizers promise will be a thrilling show headlined by funny man MC Mariachi and female dancehall singer, Cindy. The show is scheduled for this Friday, September 21 at the Adit Mall in the heart of Mbarara.
Other acts like Tr Mpamire, Godi Godi, Akite Agnes, Kabaata, T-amale Mirundi and funny duo Snake & Zoro are also lined up for the do.
To add icing on the cake, will be two of the most popular Western Uganda based musicians – Ray G and Shine Omukiga who will be part of the entertainers. Ray G has done songs like 'Mureebe', 'Naaba Nkwine', 'Orahi' and 'Omwigarire' among others.
Comedian Alex Muhangi says he is excited that the rest of Uganda now can get to be part of the Comedy Store journey, but also have a live experience of what the comedy industry has to offer.
"This is exciting not just for me but the brand as well. We have planned for this to happen, but the time always held us back. It requires extra costs as well. Now, we get to do a couple of shows in the major towns across the country," Muhangi said.
"Some of the towns we are considering are Fort Portal, Arua, Mbale, Lira and definitely Jinja," he added.
(Visited 114 time, 1 visit today)
Why Julius Kyazze is resigning from the Uganda Musicians Association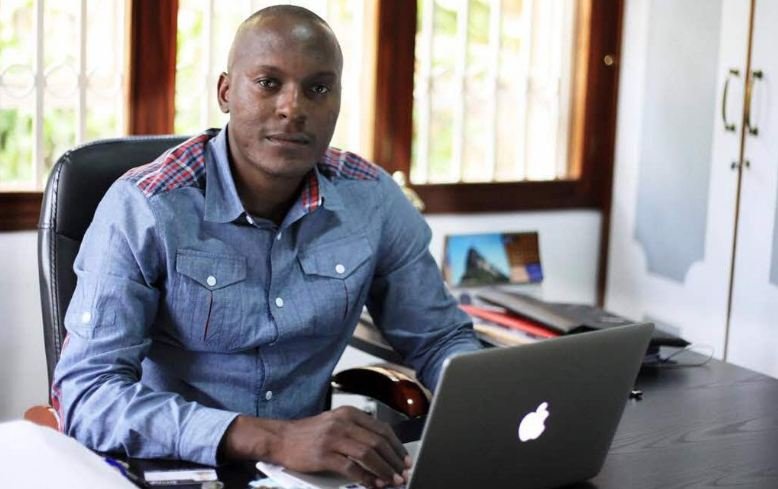 By Our Reporter
Swangz Avenue boss has resigned as chairperson of the Uganda Musicians Association.
Kyazze, who has been at the association's helm since its incorporation in November last year, has become too busy to serve satisfactorily in the role.
This is according to his resignation letter in which he noted that, "I cant not fully serve as chairperson due to unforeseen personal commitments."
He also added, "My last date of engagement will be 30th September. I will facilitate a smooth handover to my predecessor and also remain an active member of the association."
The Uganda Musicians' Association was formed to protect and preserve Ugandan music while promoting unity among musicians. It also seeks to organise the music business and facilitate a collective bargaining of its members.
(Visited 114 time, 1 visit today)