"Please Don't Leave Me", Chameleone Begs Fans Following NRM Victory

By Staff Writer 
Its definitely an uphill task the Tubonga Nawe  singers will face following declaration of incumbent as the next head of state. The singers composed a praise song which was the official NRM campaign song. Majority of the youths, dogged by problems such as biting unemployment bashed the artists and labelled them " greedy traitors'".
Jose Chameleone has made a panic post urging his fans to continue loving him unconditionally. Majority of the youth looked at the elections as a chance to change their fate however the opposition were declared losers.
"Congratulations to the Elected President of Uganda 2016 – Y.K.Museveni. And for all society condemning each other on who voted and supported who it's not Primary now. It's time to reconcile and together build our nation with the greatest of our abilities. To all Friends and Fans who have thrown unkindness to me for practicing my fundamental right of choice, please stop threatening to boycott my Showcases that shows how conditional your support to me is. I have never insulted your love for other artistes simply because such is life. If I offended any of you in that manner,Stay home next time I have a Show and wait for those you support unconditionally. I am Ugandan,We are Ugandans We are all relevant to the building of a Peaceful and prosperous Uganda. LEONE ISLAND MUSIC EMPIRE"
(Visited 2,322 time, 1 visit today)
Three Ugandan Men have been disappointed by Flavia Tumusiime's engagement

BigEyeUg Team
When she hit our TV screens back in 2015 as a news anchor, may men were smitten by Flavia Tumusiime. Some would hurry through the traffic using all sorts of shortcuts to get home and catch the beauty on TV at 9pm. Flavia was the talk of town and many had plans to meet her one day and let her know how they feel. A few men got the chance, they did let her know how they felt. And now that she is engaged, they have been heart broken. We have the list.
APass
Not long ago, APass declared his love for the TV star and AM to PM show host on Capital FM. Although he was rejected, the singer has never gotten over the fact that he will never call Flavia his own. At one point Flavia is quoted to have said that many men want her but most of them for a short term and yet she was looking for a long term relationship. Turns out APass was seen as a short term man and he is heart broken thanks to the announcement this morning.
Maurice Kirya
Rumours have been making rounds for years that Flavia was dating Maurice Kirya. The two were rumoured to be seeing each other especially after their appearance on the TwendeKazi reality TV show together 4 years ago. Flavia was seen many times at Kirya's Sound Cup Cafe before it was moved from Garden City to Village Mall. It was clear that something was going on between the two for some time. Today, on hearing about the engagement, we are sure Kirya is heart broken.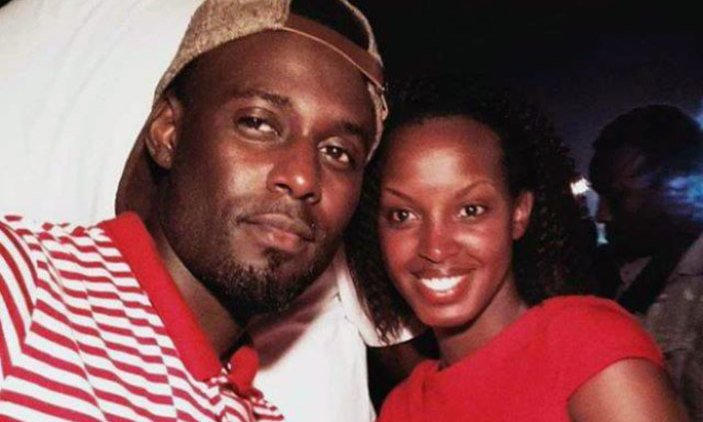 William Bakabulindi
Flavia and the Chairman of Proline Football Club William Bakabulindi had a special friendship. Snoops spotted the two at events having a good time with a lot of PDA. They were rumoured to be dating for sometime before everything stopped with non of the parties talking about the relationship. On hearing about the engagement, William must be disappointed.
Speaking about her engagement over the weekend, Flavia Tumusiime who has been rumoured to be dating few TV star Andrew Kabura said that it was a surprise that she loved. 'It was a nice surprise. I will be honest, I hate surprises because I never know how to react. I was dumb founded. I kept quiet for a while. I did cry but am looking forward to it,' she said on Live TV. Congratulations Flavia.
(Visited 2,322 time, 1 visit today)
VIDEO: Mary Bata donates to fans

BigEyeUg Team
Musician Mary Bata unleashed her philanthropic side when she visited Katanga slum and gave out several items to the dwellers. The new mother who was blessed with a child recently, gave out maize flour among other things to the less fortunate.
'When I remember where I have come from, I want to come back and give back to people. That is why I am here today,' she said.
(Visited 2,322 time, 1 visit today)
Flavia Tumusiime: I cried when he proposed to me

BigEyeUg Team
Today we woke up to news of Flavia Tumusiime's engagement.
The TV star who has taken her time before landing on the right guy had many talking for years about her relationship status. Today, she broke the news that she was proposed to by her man over the weekend and it was a very beautiful moment.
Flavia broke the news on NTV Uganda's Morning @NTV show where co-host Malaa couldn't believe what she was hearing. She got off her seat and gave Flavia a big hug to congratulate her. Flavia who has been rumored to be dating fellow TV star Andrew Kabuura for months, said that she cried when he pulled out the ring and propsed to her.
'I hate surprises because I usually don't know how to react to them but this was a good one. I cried when he pulled out the ring,' she said.
We'd like to congratulate Flavia upon her engagement. We will keep you posted.
(Visited 2,322 time, 1 visit today)