PHOTOS: Fille impresses at concert

Staff Writer
Musician Fille took fans on a musical journey last night at Golf Course hotel in Kampala leaving fans impressed. The singer who first cancelled her show following Mowzey Radio's death was all in last night as she put up an energetic performance in 4 parts at the Alter Ego album launch.
Flanked by fellow artistes Nutty Neithan, Winnie Nwagi, Mad Rat and Chiko, Ray Signature, Rabadaba, Geosteady, APass, Exodus and Bebe Cool who showed up after midnight, Fille left no stone unturned.
Fille thanked fans for showing her so much love as they turned up in big numbers.
Here are moments from the show by Hans Shots.
(Visited 1 time, 1 visit today)
Revelers in memorable affair at 3D Silent Cinema and Disco event

By Our Reporter
With silent disco is now common place on Kampala's nightlife scene, the dos no longer rouse much excitement. With this in mind, organisers of the silent disco at Aer Lounge in Kololo on Friday evening decided to switch up the experience. The event came with a new twist, adding 3D cinema to the experience.
Touted as an affair to remember, the Smirnoff 3D Silent Cinema and Disco event was indeed a memorable experience. Besides dancing away the night away, revelers now also had an option to just lay back and instead enjoy a movie screening on the projector.
Revelers who flocked the venue in big numbers were welcomed with a pair of headsets, 3D glasses and a free bottle of Smirnoff Ice to kickoff the evening. Movie lovers found themselves seated on mats and large cushions which were laid down  closer to the screen, while the rest of the crowd took up space on the tables.
However, as the night proceeded most revelers found themselves abandoning the movies and switching to music. The movie channel would eventually even get switched off as the party gained full momentum. At this point the crowd was all on their feet dancing and screaming themselves hoarse as they reveled in the music. At some point the crowd could even be seen dancing in unison, especially when the deejay played a popular song.
The party was hosted in the bar's open gardens affording revelers a much needed cool breeze as they partied away till wee hours of the morning. Switching between the blue, green, and blue channels, revelers enjoyed music mixes from a line up of 10 deejays who included, Naselow, DJ LL, DJ Benon, DJ Marvin, and The Drop Out among others.
(Visited 1 time, 1 visit today)
Diamond Platnumz disses Zari and Hamisa,shows off new woman:

By Consolate Namyalo
Tanzanian crooner, Diamond Platnumz seems to have  found 'the one', and is now sending out a message to his past, present  and future lovers through a video he posted of him lying in bed with a mystery woman stroking his chest as he sings along to Lava Lava's new song, Nitake Nini?.
He has formerly been linked to a number of women after his very public and humiliating breakup with the mother of his two children, Zari Hassan. among them, Wema Sepetu, Hamisa Mobetto and a slew of video vixens together with one night stands.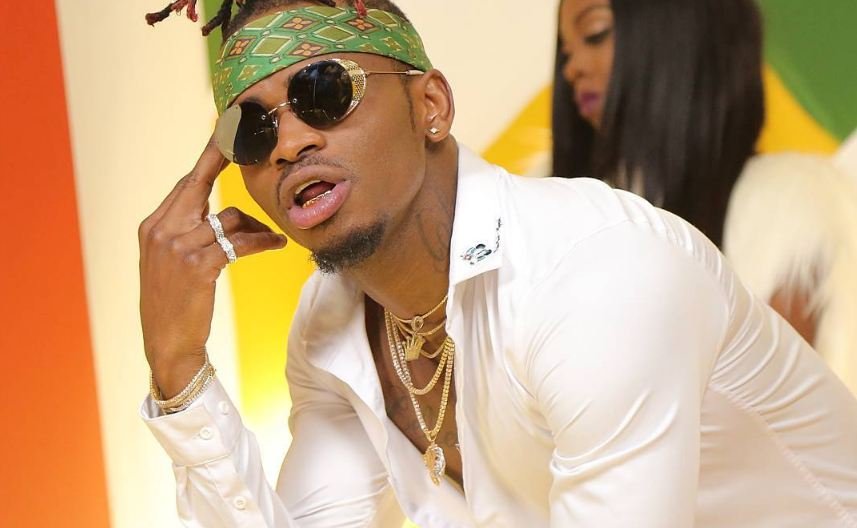 He continued, "I have met another who takes care of me and cares for me. The past I have forgotten. This new love uses all the tenses to praise me, uses all the methali's to say only good things about me. Why would i want anyone else?"Diamond concludes saying ,"I'm done with you,I don't want city witch doctors either. If so, then I would rather deal with the sting of army ants ,the annoying bedbugs and the chaos of Tom and Jerry's relationship."
(Visited 1 time, 1 visit today)
Johnnie Walker Sunday Chills debut at Laventi

By Consolate Namyalo
Last Sunday saw Laventi lounge and kitchen hold the first edition of the Johnnie Walker themed Sunday Chills. Games, Cocktails and good music were the order of the day till late as revelers danced away night. The affair saw carousers from all walks of life get in on the act that promises to become the biggest Sunday plot in future. With DJs Roger, Kas baby and Fem on the turn tables, the night out could not have been better for music lovers who also enjoyed Johnnie Walker discounts and shots. The outdoor event has gates open as early as 3pm to give socialites and corporates a get way on a Sunday afternoon.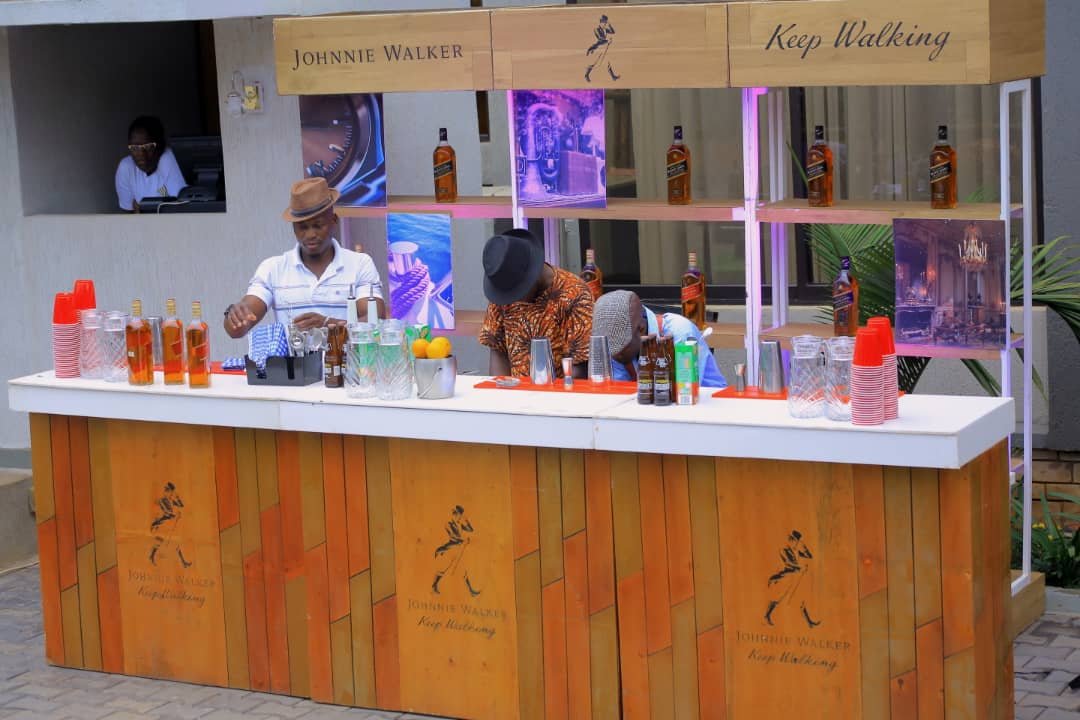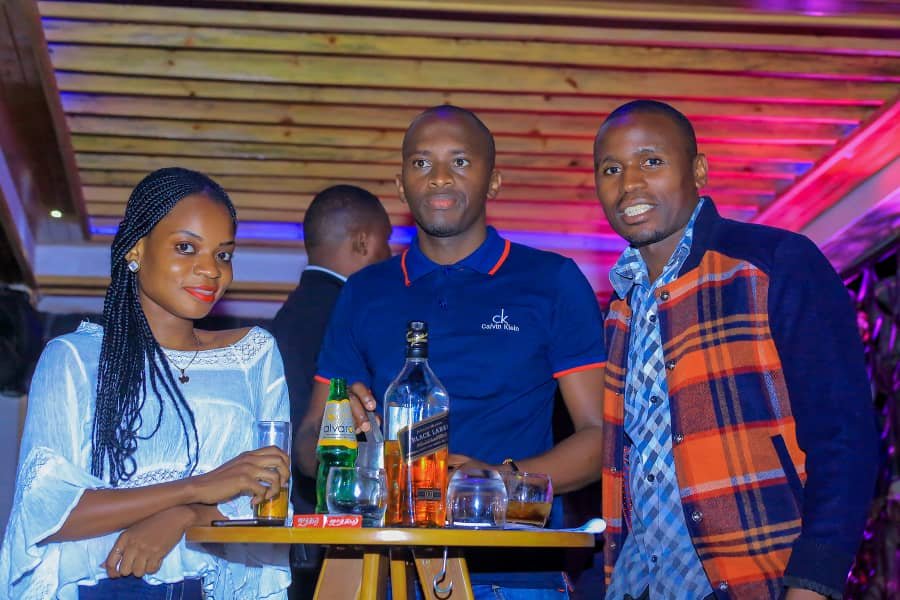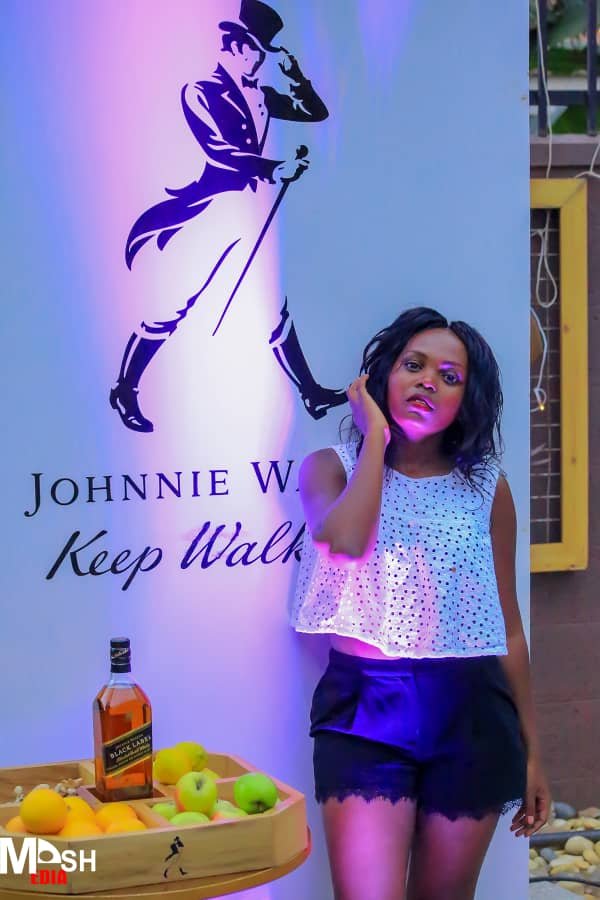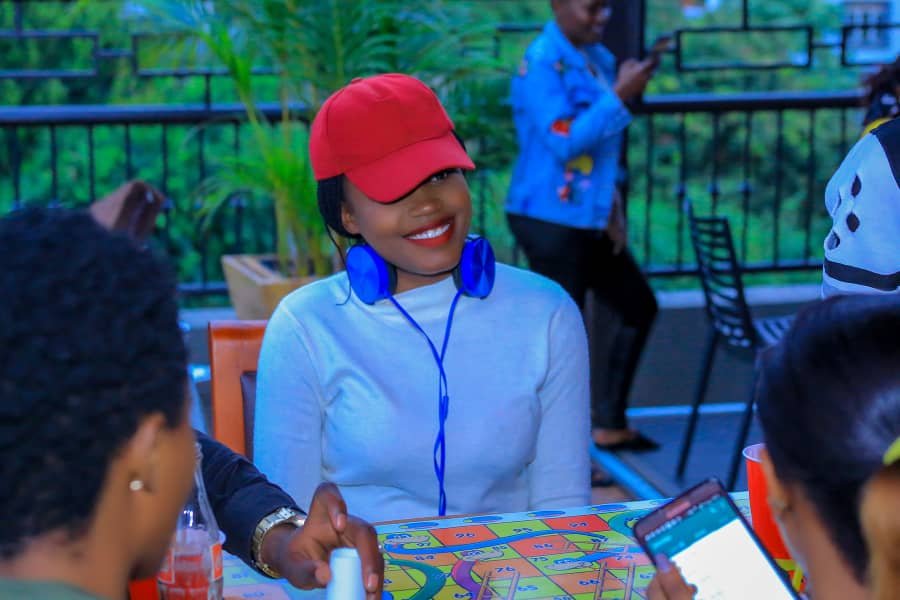 (Visited 1 time, 1 visit today)