PHOTOS: Fille impresses at concert

Staff Writer
Musician Fille took fans on a musical journey last night at Golf Course hotel in Kampala leaving fans impressed. The singer who first cancelled her show following Mowzey Radio's death was all in last night as she put up an energetic performance in 4 parts at the Alter Ego album launch.
Flanked by fellow artistes Nutty Neithan, Winnie Nwagi, Mad Rat and Chiko, Ray Signature, Rabadaba, Geosteady, APass, Exodus and Bebe Cool who showed up after midnight, Fille left no stone unturned.
Fille thanked fans for showing her so much love as they turned up in big numbers.
Here are moments from the show by Hans Shots.
(Visited 1 time, 1 visit today)
Kenneth Mugabi leaves revelers asking for more at the Johnnie Walker Unplugged show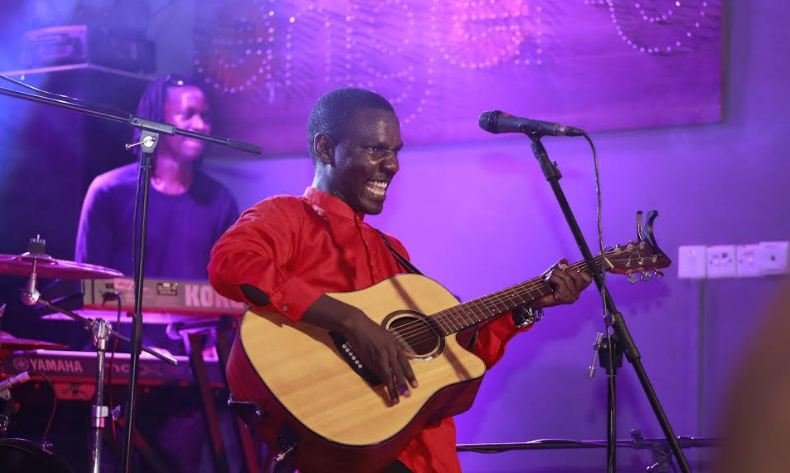 By Our Reporter
Fans of Afro-soul music were on Saturday treated to an exciting evening with Kenneth Mugabi as he starred at the Johnnie Walker Unplugged show.
The multi-talented artiste dedicated the night to all the ladies in the house as he connected with his audience through his unique love songs.
The event which was hosted at Design Hub in Industrial Area in a studio-like setting attracted droves of soul music lovers who had the venue packed to its fullest as early as 7pm.
Mugabi performed songs off his upcoming album with the crowd's favourite on the album being one that features in Luo. He also performed some of his popular songs like "Amaaso", "Rita" and "Kibunomu", which left the crowd yearning for more and shouting "tukademu", meaning let's do it again.
He crowned the night  with an electric performance of the crowds all-time favourite "Naki", which got the fully packed house singing along to every line.
The show that ended at exactly 11:30pm is one of the many that will be taking place at Design Hub throughout the year. Next week's show will be a tribute to Oliver Mtukudzi.
"Johnnie Walker is an icon of progress and this event is  about celebrating the incredible steps forward that these artistes we are showcasing on Unplugged have made," said Roger Agamba International Premium Spirits Brand Manager, Uganda Breweries Limited.
Revelers were also challenged to sing an Oliver Mtukudzi song for which they got to win tickets to the next show which will serve as a tribute to the departed iconic Zimbabwean artiste.
The Johnnie Walker Unplugged show is an intimate boutique show delivering an unrivaled up-close experience of great Ugandan singers performing in a studio-style setting.
(Visited 1 time, 1 visit today)
I was raped by my uncle at 15 — Judith Heard reveals as she launches safe space for rape victims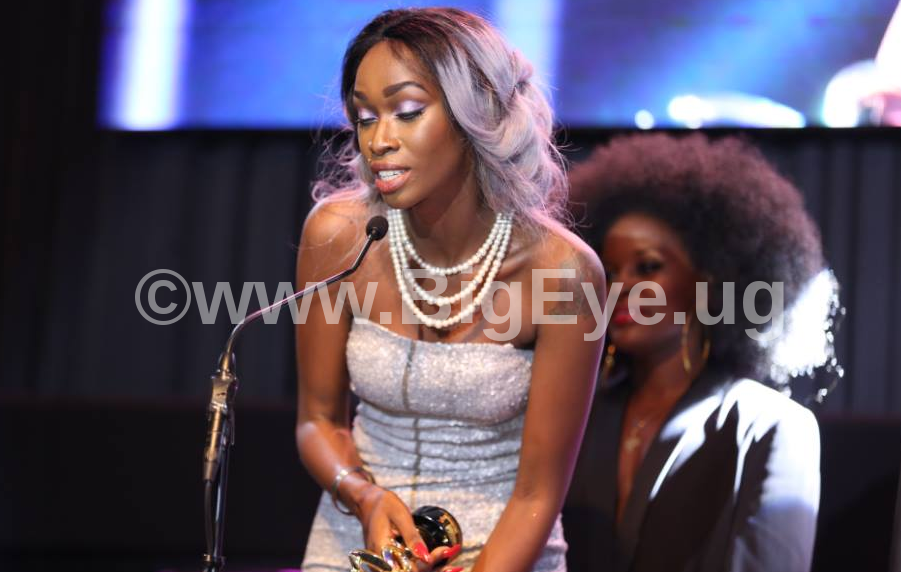 By Our Reporter
Socialite Judith Heard has launched her organisation dubbed "Day One Global" aimed at offering a safe space to rape and sexual assault victims to share their stories. She unveiled the organisation on Social Media where she also revealed she is a rape victim. She says she was raped by her uncle at the age of 15, and later at 17 by two armed security officers.
Here's what she posted:
Today I stand with you. Today I present to you a new beginning, a place to hold that conversation. Am your day one." I was defiled by my uncle at the age of 15, on the night before my final school exams and later on, at 17 raped by two army officers at gun point. As a young girl growing with big ambitions and bigger dreams , I was tormented by nightmares of what had happened to me in my earlier years.
Fortunately I had a loving and caring grandmother who I felt I could share this deepest and darkest secret with. Little by little i became self-aware of the things that i would do if only I was more confident and if I recognized my worth. All I needed from day one was a safe space where I felt I could share my story. My now deceased Grandmother took the time to listen to me and she told me that everything would be okay.
If we have more people willing to listen and believe, that would make life much easier for everyone. We (My team) have come up with an organization @dayonegl that seeks to end rape and sexual assault, aiming to create awareness and provide rehabilitation to survivors.
We believe in a culture of honesty and therefore employ an open door where people can freely communicate with each other. I stand to be the change for everyone challenged and subjected by any form of sexual assault, Join us today to save tomorrow's super heroes.
(Visited 1 time, 1 visit today)
Coke Studio Africa 2019 season launched

By Our Reporter
Coca-Cola treated guests, artists and partners to an evening of African music, free flowing drinks and trivia as they officially launched the 2019 Coke Studio Africa season in Uganda.
The event was attended by representatives from Coca-Cola Uganda led by Maggie Kigozi, the Coca-Cola Regional Marketing Manager and Conrad Van Niekerk, the Coca-Cola Bottling Managing Director, broadcasting partners, influencers and members of the media fraternity.
Also in attendance were Coke Studio Uganda representatives: Alvin Kizz, Sheebah, Weasel, King Saha, Fik Fameica and producer Daddy Andre, accompanied by Coke Studio Alumni Jose Chameleone and Ykee Benda.
The night kicked off with a special tribute session to the late Moses Nakibogo aka Radio during which King Saha and Radio's former partner Weasel performed their Coke Studio mashup dedicated to all the fallen soldiers.
Sheebah, Alvin Kizz and Ykee Benda were then given an opportunity to talk about their experiences at the studio and entertain the guests with some of their newest tracks, including their Coke Studio collabos.
Speaking on behalf of the night's host, Mrs. Maggie Kigozi thanked all the guests for turning up to support Ugandan and African music. "As you all know, fusing the diverse musical influences in Africa while providing a platform for renowned as well as upcoming and less mainstream artists to collaborate musically is the backbone of Coke Studio. This year, our artists have had the opportunity to share experiences and integrate their musical journeys with over 25 of Africa's talented artists and producers," she noted, adding this season will celebrate the local African artists that have made a remarkable impact on the music industry and therefore will not have an international star.
On his end, Conrad Van Niekerk applauded the Ugandan representatives for reaching this far in their musical careers. He noted that Coke Studio is designed to bring local talent together to showcase on the international music scene. He reiterated CCBA Uganda`s commitment to continuously offer the market the most affordable and innovative products.
Along with Coke Studio 2019, Coca-Cola will be launching an Under The Crown campaign that will reward consumers who have purchased a Coke zero, Fanta Orange, Fanta Fruit blast, Sprite, Novida or Stoney with exciting prizes. Additionally, Coca-Cola has partnered with Mr Tastys, KFC, Crazy Chicken and Javas to provide a Coke Studio discounted meal.
Coke Studio will be airing on NTV, NBS, Sanyuka and Spark TV on Fridays at 8pm.
(Visited 1 time, 1 visit today)