PHOTOS: Fille impresses at concert

Staff Writer
Musician Fille took fans on a musical journey last night at Golf Course hotel in Kampala leaving fans impressed. The singer who first cancelled her show following Mowzey Radio's death was all in last night as she put up an energetic performance in 4 parts at the Alter Ego album launch.
Flanked by fellow artistes Nutty Neithan, Winnie Nwagi, Mad Rat and Chiko, Ray Signature, Rabadaba, Geosteady, APass, Exodus and Bebe Cool who showed up after midnight, Fille left no stone unturned.
Fille thanked fans for showing her so much love as they turned up in big numbers.
Here are moments from the show by Hans Shots.
(Visited 1 time, 1 visit today)
Kitara Music Awards 2018 full list of winners

By Staff Writer
The Kitara music awards results are out and the top singers in the different categories have been named. We have the full list.
1.Artist of the year
Rapa Dico
2.Male artist of the year
Figo west
3. Female artist of the year
Princess Jalia
4.New artist of the year
Dan Muza
5.Song of the year
Mulifa Ni mununka – Bad Man crusher
6.HipHop Song of the year
Nooha Baba-Crazie Wispa ft Sagio Mhza and Shasta Pee
7.Rnb Song of the year
Excuse my Runyoro – Clian Pro, Mixola and Big Star
8.Afrobeat Song of the year
Mulifa Ni mununka – Bad Man crusher
9.Ragga Dancehall Song of the year
Waitu – Rapa Dico
10.Gospel Song of the year
Endaga Mwoyo – Darlison
11. Music Video of the year
Hope – Joanita Jackson
12.Audio producer of the year
Tx Banks
13.Video Director of the year
Ecko Arts – Boxfiles
14.Collaboration Song of the year
Mwekwate – Robert Prince & Blessed Rich
15.Dance group of the year
Sky steppers
17. Legendary Artist
Rama P
(Visited 1 time, 1 visit today)
Bebe Cool set to resume public performances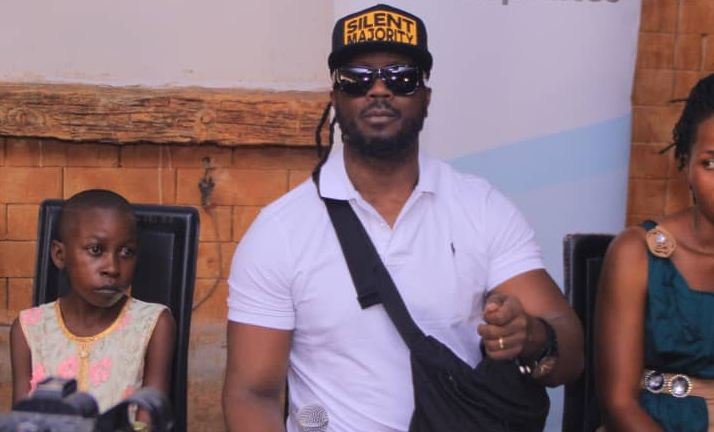 By Our Reporter
Gagamel boss, Bebe Cool is finally set to resume public performances. The "Love Your Everyday" star who is returning from a sabbatical in the US has announced that he will return on stage this festive season. He will hold his first performance in over three months on Boxing Day as he headlines his annual "Tondeka e'Kiwatule" concert at Kiwatule Recreational Center.
Bebe Cool had previously suspended public performances over safety concerns. This came after he was pelted with bottles and stones during the Swangz All Star concert late August purportedly over his political inclination.
"I had chosen silence as a means to exercise my tolerance for the political events that are currently transpiring in the country. Unfortunately, during my recent performance I was pelted with bottles and stones by a group of people purportedly because I do not subscribe to their political beliefs," he explained his decision to halt public performances. "For the safety of myself, family, friends and fans, I regrettably would like to announce that I will not be making any public performances until further notice."
With public performances on halt, Bebe Cool decided to blow off the steam by going on vacation in the US. During his stay abroad, he also managed to record two music videos "Wasibuka Wa" which was released last week and "Easy", which is expected out later this month.
Bebe Cool who jetted back into the country on Monday this week while addressing media also announced that this year's "Tondeka e'Kiwatule" show will be dedicated to charity. He revealed that part of the proceeds from the concert shall cater for school fees of 200 pupils.
"I am calling upon music lovers from all corners of Uganda to come to Kiwatule Recreational Center on Boxing Day and support local music talent but at the same time have it in mind that part of the money you pay for the concert shall cater for paying schools fees of 200 pupils in a school I will announce soon." Bebe Cool said.
"It will be the first time I am performing on stage after a two months' absence and I have many surprises as well for you," he added
(Visited 1 time, 1 visit today)
TECNO CAMON 11 and CAMON 11 PRO launched at special Christmas Price

By Staff Writer
Christmas is around the corner and so are all the juicy deals from top brands in Uganda. Today, TECNO Mobile Uganda has launched two new smart smartphones called the CAMON 11 and CAMON 11 PRO at a special Christmas price. The new phones have been described as the drivers for the future of selfies by some thanks to the ability to take bright and clear selfies with high quality powered by the new AI Technology.
The CAMON 11 duo exploits improved AI technology for selfie photography among many more AI- powered operational features like AI Bokeh effect, AI HDR, and AI automatic scene detection. Together with the super Notch Screen of 6.2inches and upgraded multi-tasking software, CAMON 11 and CAMON 11 PRO offers consumers a better user experience.
Artificial intelligence (AI) algorithms in-built in the CAMON 11 and CAMON 11 PRO is capable of doing a lot more than what previously seemed to be impossible by smartphones.
The revolutionary AI technology embedded in the CAMON 11 PRO and CAMON 11's camera elevates the smartphone selfie experience.
For the Selfie-lovers, the high-end 24 or 16-megapixel front camera gives a whole new dimension of selfie experience. AI-technology smartly allows customers to create high-quality self-portraits with natural skin colour by optimizing the image, thereby achieving brighter colours and sharp contours.
The new CAMON 11 and CAMON 11 PRO does not pride only in the new AI technology but also showcases its ability to give customers an impeccable experience right from the slick beautiful diamond fire design to the space and many more fantastic specs.
The new phones comes sealed fully accessorized with new headsets, charger, tempered glass, (screen guard) and pin.
CAMON 11 and CAMON 11 PRO have been favourably priced to not only enable customers access it but it's also time for giving and celebration, therefore the price is to give customers a reason to celebrate their festivities in style with a new super smart gadget. The new phones will be at a Recommended Retail Price of CAMON 11 UGX 578,000 and CAMON 11 PRO UGX 899,000.
The new CAMON 11 and Camon 11 PRO will be available country wide in all TECNO exclusive shops starting today 10th December 2018.
Below are the some of the spectacular features of to look out for;
AI Technology Captures More Beauty of You
New AI technology advances include more accurate facial recognition capability. CAMON 11 and CAMON 11 PRO cameras are able to improve self-portraits with the help of AI Beauty by recognizing up to 240points on the face of the subject, delivering better beautification effects no matter the gender or age, and enabling self-learning capabilities based on user preferences, plus other added fun features. It also supports Face Unlock option and is equipped with its own powerful AI adjustable front LED flashlights, which allows to get beautiful and realistic photos with a certain flash level customized for you.
Taking selfies has never been better, thanks to the advanced 16 MP front camera for the CAMON 11 and 24 MP for the CAMON 11 PRO. These front cameras have the widest dynamic range due to the AI feature in HDR mode, guaranteeing perfect shots in any light. In low light conditions, the camera takes several pictures at once, combining them into one clear shot, which guarantees accurate detail processing and eliminates the problem of image blur. AI is also able to automatically recognize scenes and adapt to shooting conditions, as well as select the optimal parameters for a wide variety of shooting modes from sports to portrait.
The dual camera is designed for impressive shots to gain popularity in social networks. Night shooting mode is also based on AI-technology and provides high detail photos, even in conditions of limited lighting.
The storage- 6GBRAM + 64GB ROM
Set the pace with the new CAMON 11 PRO, powered by a ground-breaking 6GB RAM and 2.0 GHz Octa-Core processor, taking your "speed" to the next level. Feel free to watch your favourite videos, download content, play games, and with the help of machine learning technology, CAMON 11 and CAMON 11 PRO are able to accelerate the game and put the phone into anti-disturb mode for users, which will bring a more immersive gaming experience.
More Fun with Animoji
Animoji combines human expressions with 3D virtual expressions through Augmented Reality (AR) technologies and creates dynamic cartoon images in keyboard, which is embedded in the typewriting and allows for usage in all major instant messengers and social networks – Facebook Messenger, Twitter, Google+, Hangouts, WhatsApp, Telegram, Skype, etc. Animated emoji reads facial movements and recreates them, making chatting with friends so much more fun!
Advanced HiOS Software – Favorite Apps at Your Fingertips
The HiOS software is intelligent enough to recognize your favourite apps and have them open in just 0.3s through your different fingerprints. One can set up "Google + Facebook + YouTube" to open using your forefinger print or access "Instagram + Google Map + Snapchat"via your mid-finger print, all at your personalized convenience.
Call Recording by Fingerprint
Conversations embody our relationships, fuel career growth, offer evidence for justice, and more. From helping us keep alive the memory of loved ones, to keeping records of legal discussions, conducting interviews or even making customer service calls, the CAMON 11 or CAMON 11 PRO makes recording calls a breeze. By just a simple tap of the fingerprint scanner, the call will be recorded immediately.
Follow @TECNOMobileUganda on Facebook for more information.
(Visited 1 time, 1 visit today)