PHOTOS: Fille impresses at concert

Staff Writer
Musician Fille took fans on a musical journey last night at Golf Course hotel in Kampala leaving fans impressed. The singer who first cancelled her show following Mowzey Radio's death was all in last night as she put up an energetic performance in 4 parts at the Alter Ego album launch.
Flanked by fellow artistes Nutty Neithan, Winnie Nwagi, Mad Rat and Chiko, Ray Signature, Rabadaba, Geosteady, APass, Exodus and Bebe Cool who showed up after midnight, Fille left no stone unturned.
Fille thanked fans for showing her so much love as they turned up in big numbers.
Here are moments from the show by Hans Shots.
(Visited 1 time, 1 visit today)
Musicians B2C postpone maiden concert

By Our Reporter
Musicians B2C have finally come of age and are set to finally hold their maiden concert. However, their plans have hit a hurdle.
The "Tokigeza" hitmakers, who had earlier on planned to hold their concert on August 31st, have been dealt a slight blow and forced to postpone the concert. This after their concert date clashed with Swangz Avenue 10th anniversary celebrations.
"We have built a reputation as peaceful musicians," the singers explained. "So when we found our concert colliding with Swangz Avenue anniversary celebration, we sat down with them and reached an amicable resolution to postpone our concert."
Despite the setback, the singers remain upbeat about their upcoming concert and have promised to give fans a concert to remember.
"Our fans have been begging us for a concert  for a long time, and we are finally ready to give in to their demand," B2C said. "We have enough music to perform for more than three straight hours on stage, so our fans will not be disappointed."
They boast of one music album titled "Born to Conquer" and several hit singles which include "Nyongera", "Tokigeza", "Njabala", "Gutamiza", and "Wanyonona" among others.
Their maiden concert will be held on Friday, September 7 at Freedom City. Tickets will cost 20K(ordinary), 300K(VIP) and 1 million (tables).
(Visited 1 time, 1 visit today)
Ykee Benda stars in World Cup anthem

By Our Reporter
The official FIFA World Cup global anthem dubbed "Colours" has been released.
Created by Coca-Cola in partnership with global music icon Jason Derulo, "Colours" celebrates all of the vibrancy and excitement that comes with the arrival of the world's biggest football tournament.
A localized version has also been created starring musician Ykee Benda to uniquely celebrate Uganda's passion for football. Other top artists – Diamond Platnumz, South Africa's Cassper Nyovest, Ethiopia's Sami Dan and Mozambique's Lizha James have also worked on localized versions to depict the colours and styles of their different countries.
Ricardo Fort, VP of Global Sports Partnerships at The Coca-Cola Company said, "We believe that music and football are intrinsically linked by the passions they evoke so we are excited to welcome Jason to the team and can't wait to bring this upbeat anthem to the world ahead of the 2018 FIFA World Cup™".
Coca-Cola Uganda Brand Manager Ms. Miriam Limo expressed pride at the international recognition that this global endeavor has created for Ykee Benda and the other local artists.
"Providing a platform for renowned as well as upcoming and less mainstream artists to collaborate musically is the backbone of Coke Studio and we at Coca-Cola are always proud to see one of our local artists get recognized internationally. Having 2017 Coke Studio representative Ykee Benda participate in such a global project signifies the impact that the Coke Studio initiative has not only on the participating artists but also on Africa and the rest of the world," she noted.
"Colours" will become the sound track to fans' excitement for the tournament, as it begins playing across the world in the build up to the kick off.
(Visited 1 time, 1 visit today)
StarTimes announces it will broadcast the 2018 FIFA World Cup in Russia.

StarTimes has today confirmed it will broadcast all the 64 FIFA World Cup matches live and in HD. StarTimes acquired media Pay-TV broadcasting rights for the Sub-Saharan Africa to broadcast the World Cup and the theme will be "ALL 64 MATCHES IN HD AND LIVE".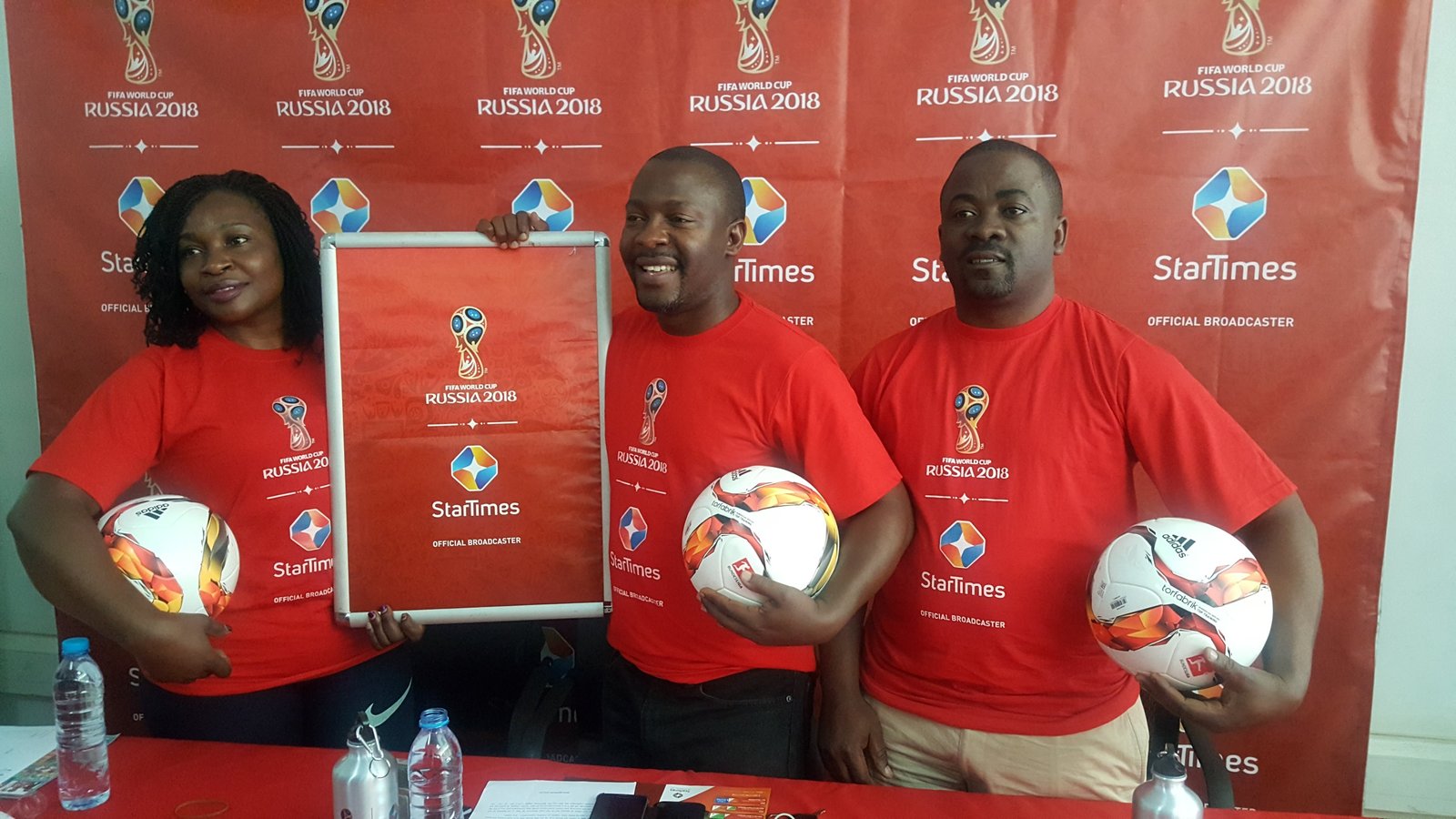 StarTimes Vice President also Brand and marketing manager Aldrine Nsubuga stated "Our current market leadership with close to 1.4 million subscribers guarantees that the 2018 FIFA WORLD CUP RUSSIA will now be enjoyed by many more households than the previous ones. This is excellent news to millions of television owners in Uganda who couldn't watxh the World Cup due to high cost of acquisition and subscription."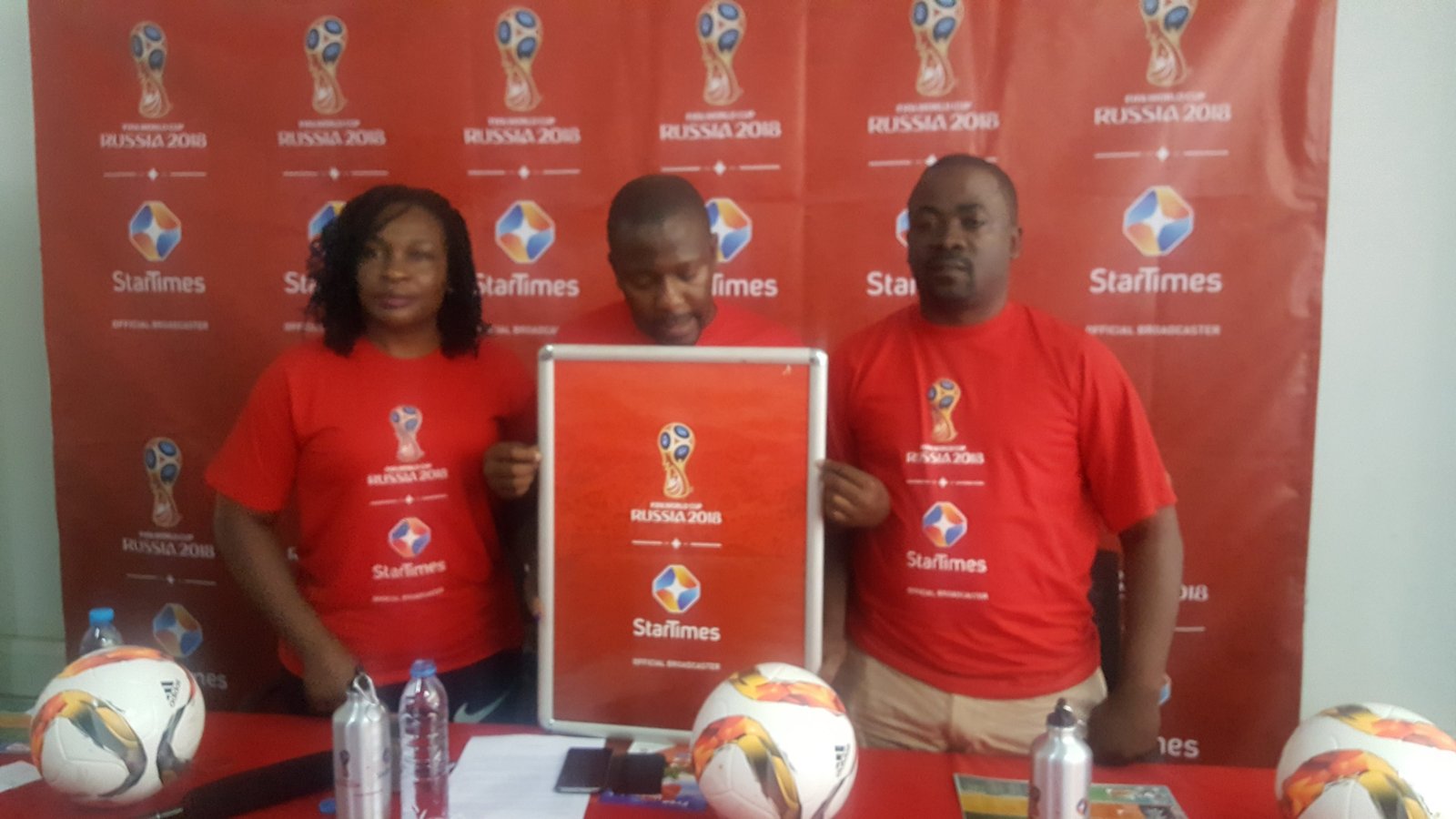 The world cup will broadcast on StarTimes on four dedicated channels which are World Football, Sports premium, Sports Life and Sports focus.
StartTimes was launched in 2010 and is now the leading digital TV operator in Uganda with 1.4 million subscribers.
(Visited 1 time, 1 visit today)