PHOTOS: Fille impresses at concert
Staff Writer
Musician Fille took fans on a musical journey last night at Golf Course hotel in Kampala leaving fans impressed. The singer who first cancelled her show following Mowzey Radio's death was all in last night as she put up an energetic performance in 4 parts at the Alter Ego album launch.
Flanked by fellow artistes Nutty Neithan, Winnie Nwagi, Mad Rat and Chiko, Ray Signature, Rabadaba, Geosteady, APass, Exodus and Bebe Cool who showed up after midnight, Fille left no stone unturned.
Fille thanked fans for showing her so much love as they turned up in big numbers.
Here are moments from the show by Hans Shots.
(Visited 1 time, 3 visit today)
Spice Diana breaks silence on allegedly wearing artificial hips.
Embattled singer Spice Diana may fall prey to all the mushrooming bad rumors about her but she will not let one thing go un-explained. The singer who has in the recent past had very rough days has broken the silence on allegations that she wore hips on her concert day and perhaps still wears then. The singer who previously has had bad interview days on BBS and NTV will let all that pass but not the lies that she wore hips.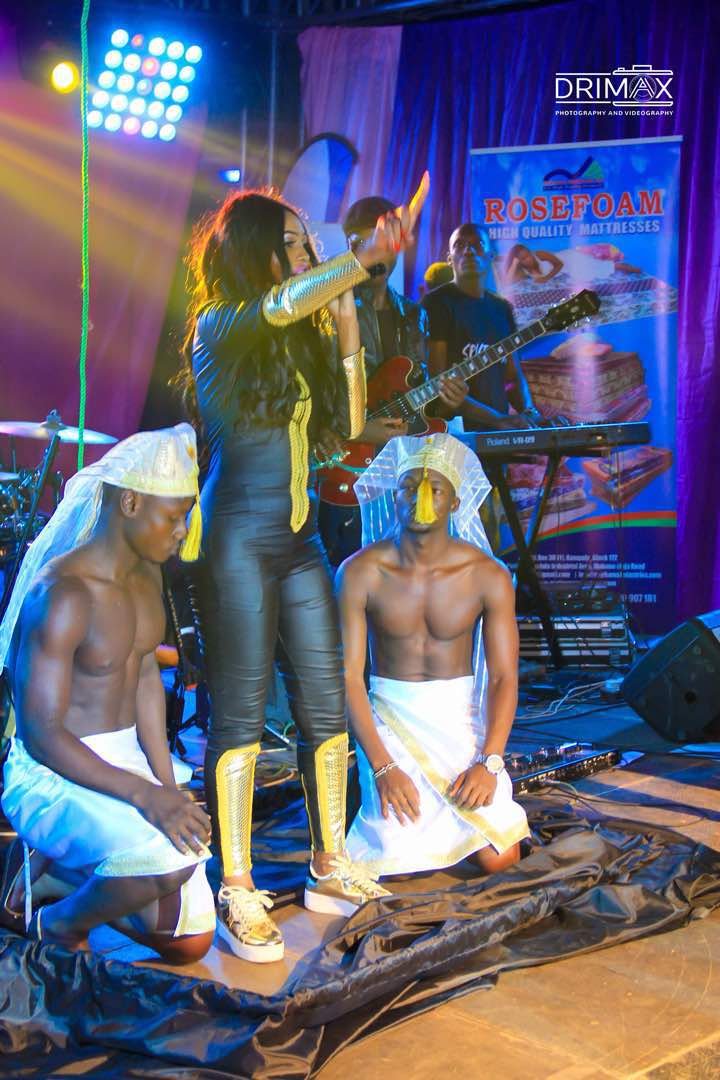 According to Spice Diana, on her concert day she had a costume for the day and was expected to make a grand entrance, to fly in like an angel. "Spice was to come on stage flying like an angel and obviously she had to wear support right from her thighs. Inside her costume she had material from which the ropes that support her were tied and that explains the alleged hip extensions that people are implying." Her manager explained. The singer further confirmed and admitted that had other clothings inside her costume but they were not hip extensions but rather part of her support to her flying entrance.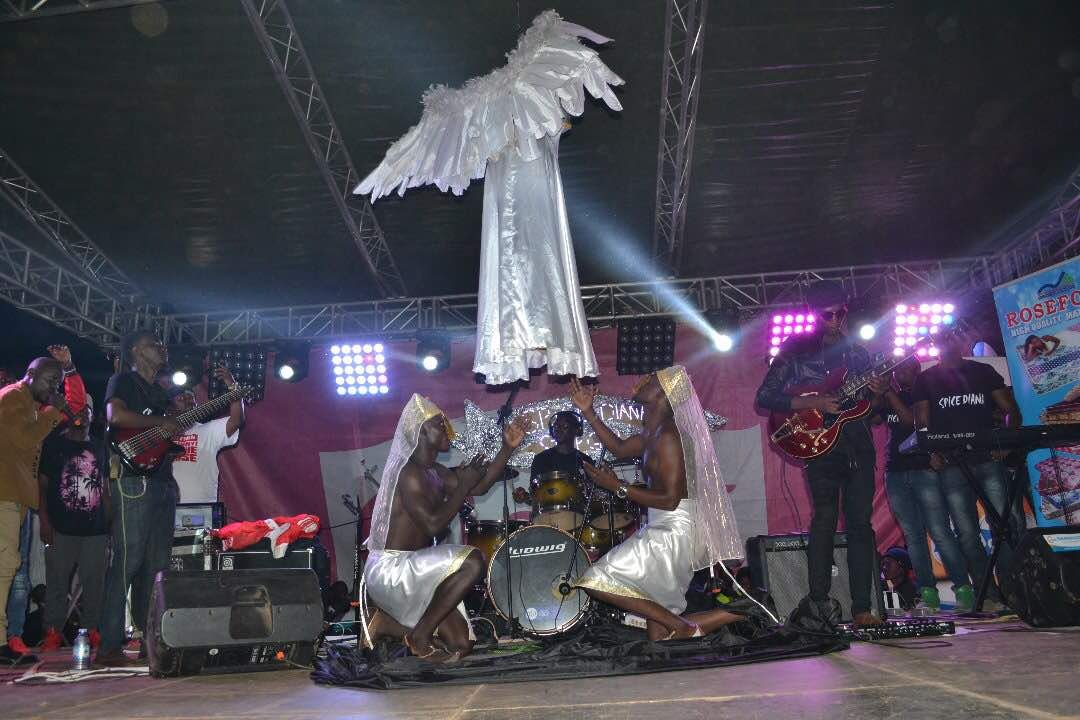 Spice Diana is with no doubt one of the very beautiful female singers we have and we agree she doesn't need hip extensions to rock us.
(Visited 1 time, 3 visit today)
I am a music Dynamo, Jose Chameleone challenges Bebe Cool to a battle of champions.
By Stuart G-Khast.
Singer Jose Chameleone has come out clear and commented on the fast spreading word about his much anticipated battle with Bebe Cool. Chameleone has not declined on any chances that the battle could actually take place.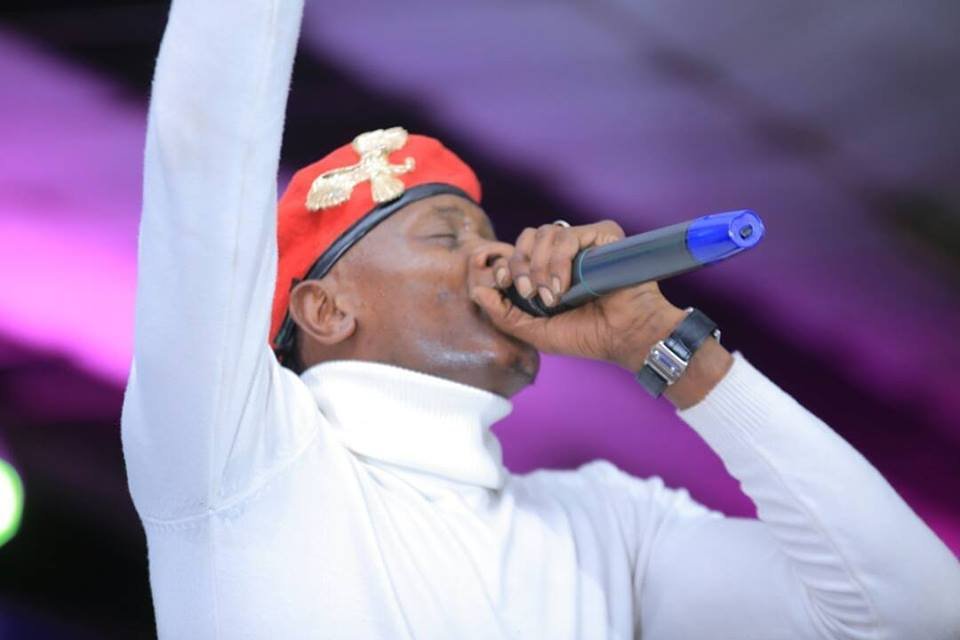 In a long stamen he noted "… I remain the undisputed. I have heard of the battle with my big brother though no one has come forward to put the deal on table. I am a music Dynamo and who so ever wants to battle should know that that's the day you are going to be buried before your disciples!!
And I will put a cross on your grave as I engrave R.I.P. I WILL ONLY ENTER THAT ANTICIPATED SHOWDOWN IF THE KCCA WILL AGREE TO LET IT BE NO TIME LIMIT. He who runs out of music, Goes home.
Jose Chameleone seems ready for what could be the biggest artiste battle of the decade.
(Visited 1 time, 3 visit today)
Singer Yvonne Mulugi, a rising star eyeing top spot.
Each passing year comes with its young promising talents, 2018 has come with female songwriter, performer, model and actress. Queen Vee has hit the Ugandan Music Industry by storm, with a song called "Direction". Yvonne is born to Rwandese and Tanzanian parents and was named BASATA female top model in Tanzania in 2013.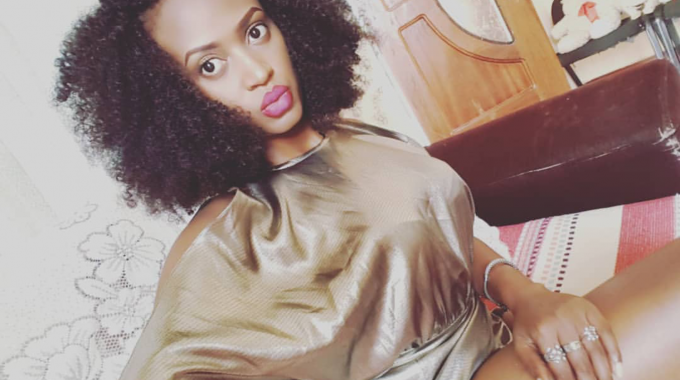 "My musical story began when I was nine years old, spending time with a group of friends dancing and singing our way into vocal competitions and performances at the street, local clubs and small concert venues in Kampala. We gradually morphed into God's generation, a group that sang only Gospel songs. As a joint collective, God's Generation reached many East African churches with vocals and dances." Yvonne revealed.
"In 2010, I began modeling in Tanzania and became a super model in 2013 certified by BASATA, where the guest of honor was HE Jakaya Kikwete, the then president of Tanzania. Also, I was among the top five at the prestigious competition of Miss Jetset USA." She further revealed.
Yvonne has become one of the defining artists, model of our generation working with different agencies in Tanzania, Kenya, Nigeria, South Africa, Germany USA and France and she has worked with one the best supermodels and talented producers in the region.
In 2016, Yvonne started recording with many young talented producers in Uganda and Tanzania including Master Jay from Tanzania, Witty Witty, Nash Wonder, Baur, Andre and others, consequently sharing stages with successful talents like Diamond Platinumz, Eddy Kenzo, Irene Ntale Sheebah, Jose Chameleon, Ali Kiba, Vanesa Mdee and others.
Watch never knew here https://www.youtube.com/watch?v=1yy1WUHRpQ4
(Visited 1 time, 3 visit today)