Photo: Eddy Kenzo plays soccer for charity
By Prim Kembabazi
Musician Eddy Kenzo who enjoyed a career as a footballer in his younger years played soccer for charity with top football stars in Masaka yesterday.
The match was between Saza champions Buddu VS Masaka and it was aimed at sharing the little he has with the mothers in Mulago Masaka maternity ward.
Proceeds will be used to buy a few commodities that they can use while in the hospital.
Professional footballers like Sadam Juma Uganda national team player and Express FC and Masaka born Vincent Kayizi of KCCA, Ayubu Kisalita Sports Club Vila, Kalyowa Ema Soana, Kirabira KCCA, Muleme Isaac KCCA, Ashabu Sports Club Vila, Ssenkumba Akim KCCA and Masaka born ex-international players like Sekabira, Isma, Noordn, Madadi Bukenya, Byansi Muhammad, Eddy kenzo , Bulega attended the charity match.
(Visited 315 time, 1 visit today)
What defines Diamond Platnumz as a celebrity?
Diamond Platnumz, also known as Naseeb Abdul Juma, born on the 2nd of October, 1989 is a songwriter and dancer from Tanzania that has reached fame thanks to some very appreciated hits like "Number One" that's also featuring another artist from Nigeria, Davido. But that's not all he is famous for, because apparently Diamond Platnumz takes his celebrity status very serious and lives quite the glamorous and no-limits life. While some people living the lap of luxury get to it by playing free spins slots, he did so with his talent. Check out below some of the most interesting facts about Diamond Platnumz.
The Great Controversy Surrounding A Potential Marriage with Zari
Ever since he is famous, rumors about Diamond Platnumz wife started to appear and since he was dating Zari at the time, everyone immediately assumed they will get married at some points. Over the years, a lot of speculations appeared surrounding a possible marriage between Diamond Platnumz and Zari, however, as we recently found out, the relationship is now officially over after what many claim to be a combination of financial issues and a lot of cheating on Diamond Platnumz part.
Diamond Platnumz's Long List of Partners
Even though he was in a stable relationship with Zari, that didn't stop Diamond Platnumz to cheat on her every time he had the chance to. After all, he had to live up to the expectations of being a celebrity in Tanzania and one of the best-paid artists in the country. So, Diamond Platnumz Instagram is filled with beautiful girls that, at some point, claimed they were involved with the singer. Not only that, but he also admitted to cheating on Zari with the former Big Brother Africa winner, Dillish Mathews that also claims she is pregnant. And it appears that she's not the only one in that situation since Hamisa Mobettor, the star of one of Diamond's sexy videos has the same claim. He later admitted that both kids are his and that he had sex with both women while he was still in a relationship with Zari.
It would look like Diamond Platnumz's songs brought him even more than fame and fortune, in his case they came along with two kids with two different women. Now, that's something big even for a celebrity like him!
Diamond Platnumz New Worth
At the beginning of 2018, Diamond's net worth was estimated at the amazing figure of 4.5 million dollars and even though that doesn't sound like much when compared to the billions US stars make, let's remember that he's from Tanzania and 4.5 million is a huge amount.
People who aren't as confindent in their celebrity skills could only dream of this kind of wealth. However  lately world presents to them more and more chances, such as trying the bet365 app android has to take a shot at their own fortune.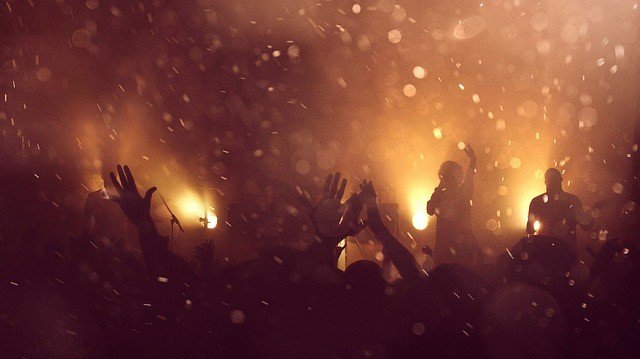 But, ladies, before jumping into conclusions thinking he could be a really good catch, being single and loaded of cash, remember all about his expenses with all the parties, beautiful women, expensive gifts and constant trips he was making back and forth to South Africa, back when he was still dating Zari.  So he's not the kind of person to keep and hoard money – he lives through what he has.
(Visited 315 time, 1 visit today)
Rapper Sarkodie To Perform At Inaugural AMI Awards.
Last week, Schnaps Universe Africa Inc. launched the Africa Music industry (AMI) awards to recognize and honor African celebrities in their deserved calibers. The awards event were officially unveiled to the Ugandan press at a ceremony held at Mestil Hotel, Kampala.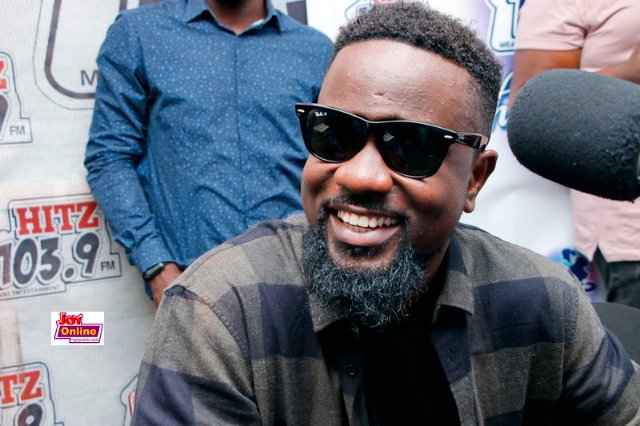 Speaking at the launch, former Miss Uganda Stellah Nantumbwe who also doubles as the Vice President of the AMI awards instilled hope in fans of African music saying, "These are people's choice awards, expect the utmost transparency.  "The entire voting process is up on our website, expect no surprises as far as winners are concerned, you'll be able to see everything."
We further understands that the event is designed to "honor African artists and musicians, African arts and cultures, entertainment leaders, entertainment political figures, dignitaries, celebrities and stars who are pioneers in arts, music, fashion." The awards gala will be held at Kampala Serena Hotel on 24th March 2018, with a horde of African celebrities expected to attend.
According to the latest from organizers, Ghanaian rapper Sarkodie is set to jet in this the week and headline the event. Others confirmed performers include Safary, Lizha James, Shellsy Baronet, Barbara Kanam among others. Ellah and Ka De Jong will be the hosts for the night.
(Visited 315 time, 1 visit today)
SHIFAH MUSISI RELEASES BEAUTIFUL NEW SONG WITH INCREDIBLE VIDEO.
Shifah Musisi is slowly but steadily making her way up the ladder of Ugandan music. Barely a month after she dropped a compelling song titled "Emirembe" from her second studio album, the beautiful songstress with a magical voice has released another musical masterpiece. The new single is titled "Ebilowozo" and is the true definition of good music. Shifah Musisi is a Ugandan singer, songwriter, guitarist and fashion designer who has been on the music scene for a couple of years. Her first album titled "Olugendo" featured songs like "Owoluganda","Muntumulamu", "Olugendo" and "Mukyalo" among others, majority of which still enjoy airplay locally.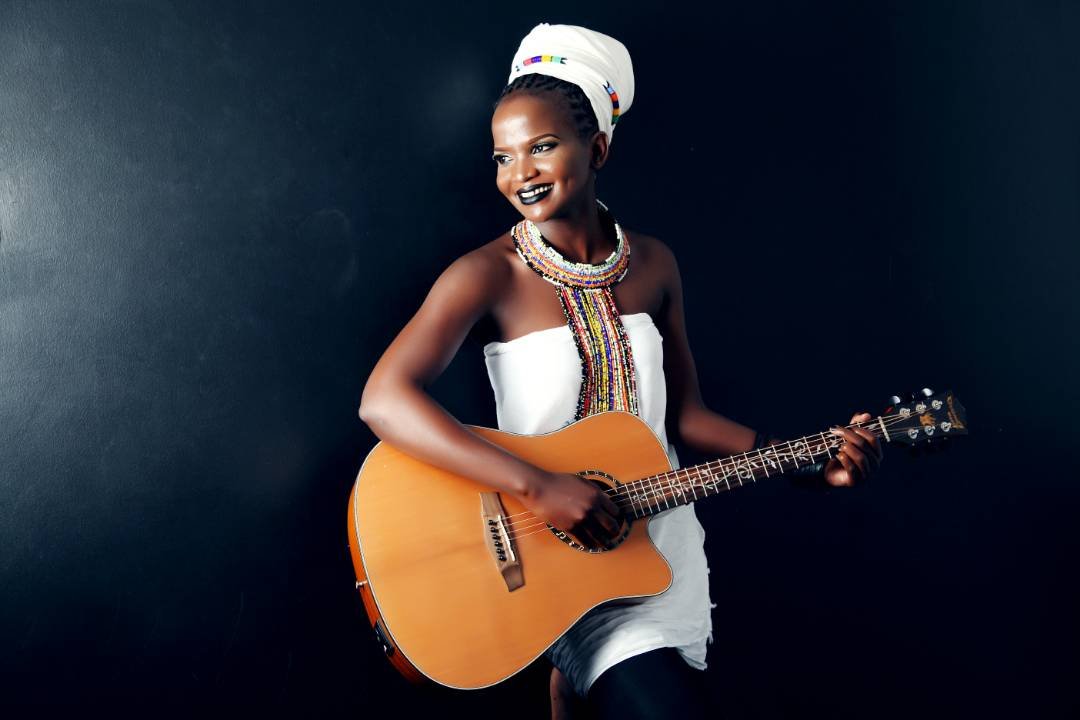 Born in Kapeeka, Luwero this songstress has all the makings of a star. In 2016, Shifah Musisi went on tour in Europe, performing in Denmark, Spain, Portugal and Sweden at numerous festivals. Upon her return, she embarked on her second studio album "Dark and happy times" from which her new hits "Emirembe" and "Ebilowozo" are taken. Ebilowozo, produced by the renowned Michael Fingers is simply a class apart from ordinary Ugandan music, from the arrangement of the instruments, the way it builds up to Shifah Musisi's vocal delivery, everything about "Ebilowozo" perfect. This is the kind of music Uganda should be famous for.
Then there's the video. If the audio sweeps you off your feet, the video just delivers you to a whole different place altogether. Directed by the talented Loukman Ali, the visuals make the song come to life with a well written story. The video interprets the lyrics to the dot, casting Shifah Musisi as a damsel in distress, waiting for the knight in shining armor to come riding on his beautiful horse and deliver on his promises of true love. Complete with scenes of horses and fiddle playing old men, the video delivers on all fronts.
The song has been well received with famous comedian and Comedy Store executive Alex Muhangi claiming it left him in tears and deserved a Grammy. For afro-soul sensation Shifah Musisi, if the first two songs "Emirembe" and "Ebilowozo" are anything to go by, this second album "Dark and Happy times" might just be the one that launches her to the top of the music charts in and out of Uganda. Watch the space.
Click here to watch full video: https://youtu.be/OMVOzztHpTQ
(Visited 315 time, 1 visit today)