Peter's wife is Not responsible for P-Square breakup — Family Lawyer

A Senior Advocate of Nigeria, Festus Keyamo, who is the family lawyer of the famous P-square group, has released an official statement on the ongoing crisis between the Okoye brothers.
The lawyer representing Peter and Paul Okoye of P-square, Festus Keyamo (SAN), has said their wives are not responsible for the on-going feud between the twins.
In a statement on Wednesday, Keyamo revealed that the wives have kept their respectable and dignified distances from all the issues involved.
He said; "None of these talented brothers is at fault. None of them is also wholly justified and correct in their individual positions. We also wish to state categorically that, contrary to widely held opinions, none of their wives is at fault. In fact, the wives have kept their respectable and dignified distances from all the issues involved. They have never interfered in any way." 
While responding to the recent leaked video online, Keyamo said the chambers are not responsible for the leak and would uphold the confidentiality of their disagreements.
"Our attention has been drawn to the on-going feud between the Psquare brothers in online, print and electronic media. We have also been inundated with calls from the media to authenticate the correspondence Peter Okoye sent to our office, indicating his intention to terminate the contract between the brothers for various reasons and the online video showing a purported scuffle between the brothers in our Chambers.
"Firstly, while it is obvious that none of these materials were released from our Chambers, we are thoroughly saddened and embarrassed by these developments. As their close friends and lawyers over many years, we have done our very best to manage their differences over time and very prominent personalities have been invited in the past to intervene.
"We are well aware that we have a duty to keep the details of their disagreements confidential, so we shall say nothing here on the issues at stake. But since the disagreement is now in the public domain, and our name has been dragged into the fray, we wish to appeal to members of the public to refrain from jumping into uninformed conclusions about this feud," he said.
Keyamo further called on Nigerians to grant the Okoye family the privacy, prayers and support that they need at these trying times, adding that nobody's life is at risk.
"We also want to state that whilst all the three brothers may have genuine grievances, nobody's life is at risk. All the various incidents that happened in our Chambers (some as late at 12 midnight and 2am and one of which was captured in the online video) arose out of various meetings that were genuine attempts at resolving their differences.
"Whatever was said by all of them that were provocative were done in the heat of passion, emotion and anger. In fact, the incident in the video circulating online happened sometime around May, 2016. After all those arguments, we all still sat down and signed agreements and we were all happy.
"So, we appeal to everyone to please grant the Okoye family the privacy, prayers and support that they need at these trying times. I have also appealed to all of them not to grant further interviews at this point so as not to escalate the issues further. Whatever is going on is the usual siblings' rivalry experienced in most families. It is nothing unusual," he said.
Source: Tori.ng
(Visited 1,135 time, 1 visit today)
Cardi B agrees on 10M USD deal to halt divorce with Offset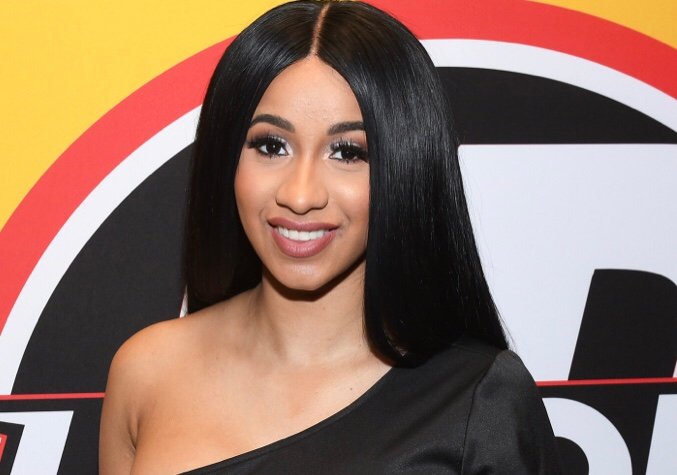 Cardi B may have settled her marital issues with Offset for a $10 million agreement. Rumor has it that the Bronx femcee has agreed to get back together with her estranged husband after he offered her a deal which is too good to be turned down.
One of Cardi's says that the 26-year-old star wanted to take Offset back, but she needed to make sure he would never cheat on her again. "Offset got Cardi out here looking bad. He's not only cheating, but being real reckless," the so-called friend explains.
Cardi reportedly agreed on the deal and wanted to put the "cheat penalty" in writing. The insider says that Cardi and Offset are no longer "separated" and are now "working on" their marriage again, adding, "It's not like everything is back to normal. But that's [Cardi's] love, and her babys father, and her husband. She's taking him back."
(Visited 1,135 time, 1 visit today)
Vinka's Chips na ketchup to be remixed with Nigerian star, Ketchup

It is arguably one of the songs that really fronted musician Vinka as one of the artists to look out for, this year.
'Chips na Katchup' was received well by music lovers as soon as it hit the airwaves, making it one of the biggest hits immediately. Vinka then became an artist to look out for.
Well it looks like we are about to dance to the same hit afresh as Nigerian artist, Ketchup jumps onto the remix to give it a more dancehall sound. Ketchup has been at Route Entertainment studios in Bbunga recording a remix to the song, produced by Eli Arkhis and Yese Oman, and we cannot wait for the magic that is about to happen!
Ketchup is popularly known for his jam,"Pam Pam" among others.
(Visited 1,135 time, 1 visit today)
Weasel opens up on how Radio's death affected him

Losing a loved one is one of the hardest things to recover from, and it takes time to finally come to grips with such brutal reality. At the beginning of the year, the country lost one of the most talented artists in Mowzey Radio ,one half of singing dynamic duo Radio and weasel, who passed on from injuries incurred during a bar brawl.
Weasel has moved on regardless, recording music as one man band and doing some collabos with fellow artists like King Saha, though he still has not been completely the same person since his music partner and 'brother' passed.
He recently intimated to Adelle on Kiss fm Kenya that it was really hard losing Radio. He stopped hanging out in clubs for a while because he could not bare listening to the music they had made together since it brought back very many memories that hurt him.
He also regrets ignoring some of his fallen friend's phone calls, and leaving him without communicating his whereabouts which has taught him to treasure friendship even more. Weasel also says that Radio's death helped unite artists in Uganda.
Weasel who is currently in Kenya recording a new season of Coke studio plans to do a special tribute to Radio on the show.
Weasel added that Radio's death unified Ugandan artistes who had been beefing.
"When Radio was alive, artistes were fighting each other. But when he died, they all tried to come together and they no longer fight because most of them realised the importance of being united. That was a positive thing that happened," he said.
One highlight that puts a smile on his face when he remembers Radio is when they received their first payment of USh1 million after their first hit song, 'Nakudata'.
Weasel also revealed that he will pay a tribute to Radio with other singers on Coke Studio 2019.
"It is my second time to be on Coke Studio. This time teaming up with other artistes and paying tribute to the fallen soldiers like Radio and other stars," he said.
He is also working on a new album that has 15 songs, as well as Radio's album, which he left unfinished.
(Visited 1,135 time, 1 visit today)