Peter's wife is Not responsible for P-Square breakup — Family Lawyer

A Senior Advocate of Nigeria, Festus Keyamo, who is the family lawyer of the famous P-square group, has released an official statement on the ongoing crisis between the Okoye brothers.
The lawyer representing Peter and Paul Okoye of P-square, Festus Keyamo (SAN), has said their wives are not responsible for the on-going feud between the twins.
In a statement on Wednesday, Keyamo revealed that the wives have kept their respectable and dignified distances from all the issues involved.
He said; "None of these talented brothers is at fault. None of them is also wholly justified and correct in their individual positions. We also wish to state categorically that, contrary to widely held opinions, none of their wives is at fault. In fact, the wives have kept their respectable and dignified distances from all the issues involved. They have never interfered in any way." 
While responding to the recent leaked video online, Keyamo said the chambers are not responsible for the leak and would uphold the confidentiality of their disagreements.
"Our attention has been drawn to the on-going feud between the Psquare brothers in online, print and electronic media. We have also been inundated with calls from the media to authenticate the correspondence Peter Okoye sent to our office, indicating his intention to terminate the contract between the brothers for various reasons and the online video showing a purported scuffle between the brothers in our Chambers.
"Firstly, while it is obvious that none of these materials were released from our Chambers, we are thoroughly saddened and embarrassed by these developments. As their close friends and lawyers over many years, we have done our very best to manage their differences over time and very prominent personalities have been invited in the past to intervene.
"We are well aware that we have a duty to keep the details of their disagreements confidential, so we shall say nothing here on the issues at stake. But since the disagreement is now in the public domain, and our name has been dragged into the fray, we wish to appeal to members of the public to refrain from jumping into uninformed conclusions about this feud," he said.
Keyamo further called on Nigerians to grant the Okoye family the privacy, prayers and support that they need at these trying times, adding that nobody's life is at risk.
"We also want to state that whilst all the three brothers may have genuine grievances, nobody's life is at risk. All the various incidents that happened in our Chambers (some as late at 12 midnight and 2am and one of which was captured in the online video) arose out of various meetings that were genuine attempts at resolving their differences.
"Whatever was said by all of them that were provocative were done in the heat of passion, emotion and anger. In fact, the incident in the video circulating online happened sometime around May, 2016. After all those arguments, we all still sat down and signed agreements and we were all happy.
"So, we appeal to everyone to please grant the Okoye family the privacy, prayers and support that they need at these trying times. I have also appealed to all of them not to grant further interviews at this point so as not to escalate the issues further. Whatever is going on is the usual siblings' rivalry experienced in most families. It is nothing unusual," he said.
Source: Tori.ng
(Visited 1,135 time, 1 visit today)
I have recovered fully and ready to resume work – Bryan White.

By Stuart G-Khast
Money bag Brian Kirumira who is popularly known as Bryan White is back on his feet and ready to resume his activities with his founded and self funded Bryan White Foundation. Bryan White yesterday revealed all activities will resume now that he is fully recovered and ready to work. "I have fully recovered and will resume work this week or early next week." he said.
Bryan White earlier this month suffered severe sickness that left him admitted in Nakasero hospital where he was after a week refered for further treatment. It is then that the tycoon furthered his treatment in an anonymous hospital from which he returns in better shape this week.
He has assured those that were within vicinity upon his return that he will be returning to work starting this week.
Watch video:
(Visited 1,135 time, 1 visit today)
Socialite Zari Hassan named judge for Miss Uganda Pageant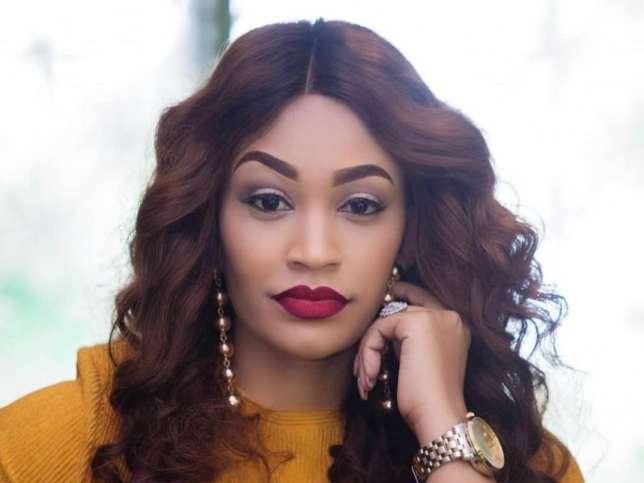 South Africa based Ugandan socialite Zari Hassan has been announced as one of the judges and patrons for the 2018 Miss Uganda Pageant.  She will also be a guest speaker at a CSR (corporate social responsibility) activity targeted to young girls organised by the Miss Uganda Foundation.
According to Brenda Nanyonjo, CEO of the Miss Uganda Foundation, Zari was chosen as one of the judges because she is the epitome of "beauty and brains". "Zari is the perfect example of our motto at Miss Uganda which is beauty with a purpose! She is not only a beautiful woman but she has managed to achieve so much in her career as a businesswoman while she is raising 5 children. We believe she will be an excellent judge for the pageant." She said.
Talent Africa's CEO Aly Allibhai also noted that, "We are really excited to have Zari as a part of our team for the Miss Uganda Pageant. She is a strong independent women who is an inspiration and role model to young women in Uganda. The things she has achieved are phenomenal, she has been though many hardships but she always find a way to bounce back and keep developing and building her personal brand to be one of Uganda's most celebrated personalities."
The Miss Uganda finale is slated for August 10th at Kampala Sheraton Hotel.
Staff Writer
(Visited 1,135 time, 1 visit today)
A Pass, Vinka to host upcoming Spinny Silent Disco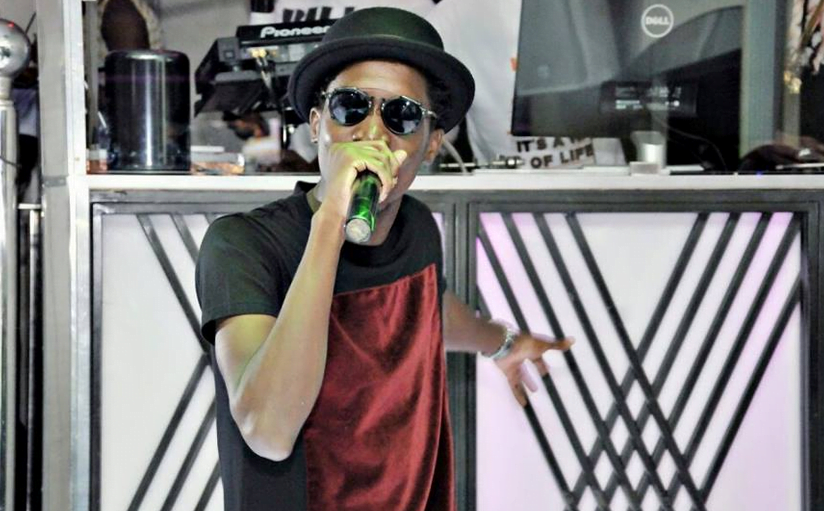 Singers, A Pass and Vinka will host the forthcoming Spinny Silent Disco. To be held on Saturday, June 30 at Atmosphere Lounge, Kololo, the event is billed to be another party explosion in the city.
As has always been the norm with Spinny Events, there will be a lineup of celebrated Kampala spinners like DJ Urbanstar, DJ Crim, Deejay LL, Lolah, Slick Stuart and Roja, Benon DJ, DJ Jerry, Malias, Bryan among many others to grace the decks.
DJ Spinny, who is known for hosting plush gatherings in Kampala and Kigali noted that the party will be nothing short of excitement and explosive merrymaking.
"There is a lot in stock for our fans," he said. "The music, the DJs, and the energy we hope to exhibit is nothing you've seen before."
A Pass and Vinka being some of the top-selling new generation artists, Atmosphere Lounge is expected to flood with stylish and free-spirit youthful fans.
Staff Writer
(Visited 1,135 time, 1 visit today)