Pastor Robert Kayanja's Homosexuality case accuser reveals the whole truth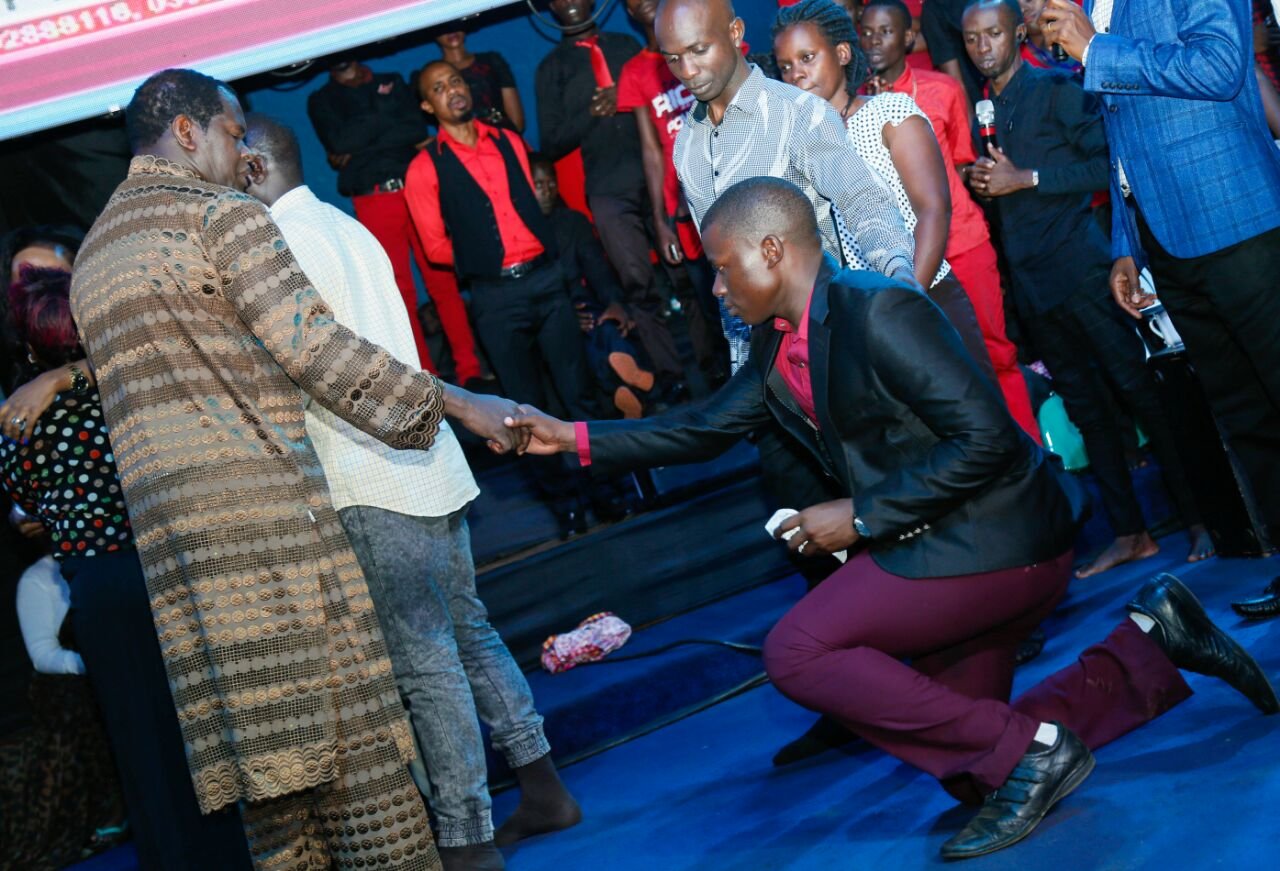 A couple of years ago, all the media waves were filled by the rumors that Pr. Robert Kayanja is a homosexual. Infact many male youth came up falsely testifying against him, claiming that they were sexually harassed by the pastor. Many believed the allegations right, others chose to abandon the church. Pr. Kayanja's heart was torn apart by a very strong line of bitterness.
Public reactions and Court sessions 
He was taken to court, humiliated and the world said whatever to its satisfaction. But guess what, however deep the truth might be buried, it will surely someday find its way to the whelms of earth. Now, at the 8th hour of the last Friday overnight in these 77 days of glory and worship, a certain smartly dressed gentle-man pulled upfront with his mother and one of his siblings… He was the same figure who had fueled headlines in papers like.."PR. ROBERT KAYANJA'S HOMOSEXUAL SECRETS REVEALED".. for he had boldly stood in the courts of law, to give testimony of how the pastor had sodomized him.
Well, today whilst in church the plot of his story changed. He apologized to the pastor for all the false accusations he made against him, though excused himself that he was working as a puppet with the control in some people's hands. This man read a long list of pastors who he says were financing him to do what he did.. His mother not bearing it anymore, fell in the ground rolling with pain at her heart, after the confession from the fruit of her womb.
As all this fared, Pr. Robert Kayanja at the pulpit joined joined by his wife and kids shade tears at the memory of the humiliation the were accorded from the general public.
When he spoke after recovery at the reaction of all this confession, he reflected upon all that happened, and shared his pain at the memory. He spoke of how much pain is renewed in him whenever he remembers the number of believers that were misled.
He however, forgave and blessed this gentleman's family and prophesied prosperity upon him. That's God's grace.
Sources: Channel44TV.com
(Visited 4,076 time, 1 visit today)
Voltage Music duo wins Viewer's choice award on Urban TV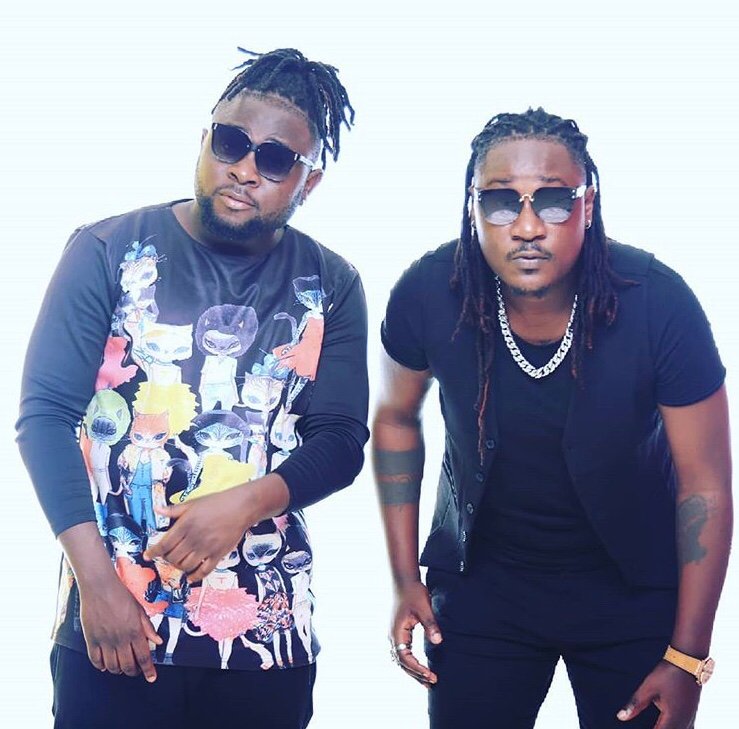 The Voltage Music duo of Kent and Flosso have won the Artist of the month of October from Urban TV.
The duo released "Byafaayo," and within two weeks, the song has become a monster hit in clubs, radio and TV.
Winning this accolade wasn't trivial. The "Overdose" stars had to wrestle and beat Beenie Gunter, B2C as well as A-Pass – a known Twitter master to clinch the price.
Urban TV announced the winner in congratulatory message on their twitter handle. In response, Kent and Flosso thanked Urban TV and their fans for voting.
(Visited 4,076 time, 1 visit today)
Cindy Sanyu confirms dating reports

By Nila Faisal
Singer Cindy Sanyu has confirmed that she is in a relationship.
Speaking in an interview with NBS, the former Blu*3 revealed that she has been dating a mysterious man for a year now but is not ready to unveil her new man in public yet. Her reason? Media ruins relationships and it's partly why her relationship with her ex Ken Muyisa failed.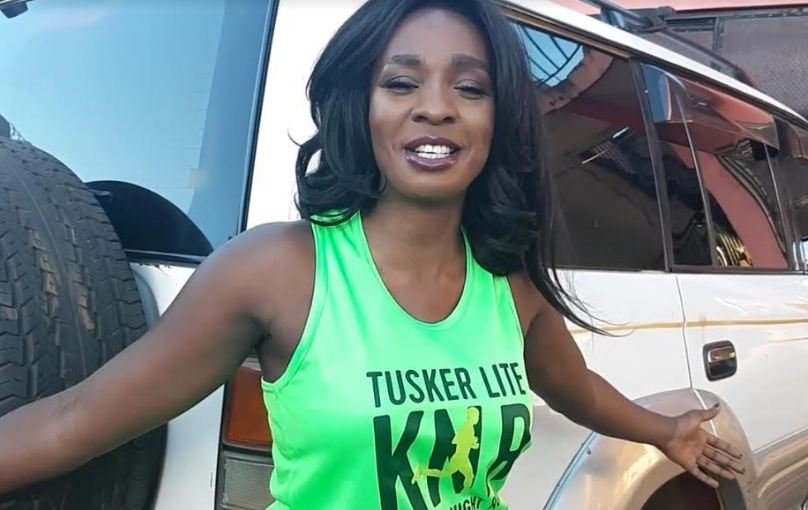 However, Cindy promised that they will go public when their relationship heats up and they are ready to take it to another level.
(Visited 4,076 time, 1 visit today)
Davido set for '30 Billion Concert' in Kenya

By Consolate Namyalo
One of Nigeria's biggest music acts, David Adedeji Adeleke aka Davido might have made more news this year for his new love interest, Chioma than his music career.
The "Fia" singer has now returned to the entertainment scene in East Africa, making headlines as he gets ready to put on a huge concert in Kenya this month.
Dubbed,"30 Billion Concert", it promises to be one to remember with a massive line up of performing acts including, the Kansoul and P-Unit alongside celebrated top DJ's : DJ Joe Mfalme, DJ Protege, DJ Ace King and DJ Seme.
The concert is slated for 24th Novemeber, kicking off at Uhuru gardens,with regular tickets going for Ksh3, 000 advance and Ksh3, 500 at the gate, while the VIP section is Ksh10,000 including 4 vouchers for drinks. The VVIP section will go Kshs25,000 and will include an open bar, where concert goers will get to enjoy limitless drinks.
(Visited 4,076 time, 1 visit today)