Nutty Neithan, Rema, Sheebah, Mun*G in New Collabo
IDroid phone ambassadors Nutty Neithan, Rema, Sheebah, and Mun*G have joined efforts in a new project for the smartphone company.
The four who are in contract with the smartphone company to promote the brand are allegedly working on a new song as part of the promotional campaign.
Despite iDroid phone management remaining discreet about details of the upcoming project the quartet is involved in, they continue to tease their fans on social media. "We all know these great artistes are our brand ambassadors but can you guess what they are about to do next?" iDroid Africa posted.
Meanwhile, the news of the big project comes  just days before the launch of two new iDroid Royal phones. However, details about the new phones are as scanty as the project the artistes are involved in.
BigEyeUg Staff

(Visited 1 time, 1 visit today)
Nilerz Band lands mega record deal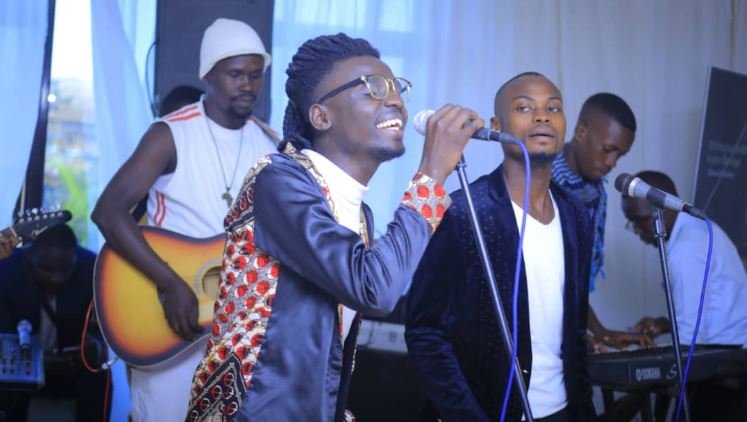 By Our Reporter
Nilerz Band has landed a mega record deal. We have learned that the reggae-dancehall music outfit has been signed to The Soundz, a Ugandan record label with roots in the US.
The deal comes at a time when the band is moving away from doing just cover songs to begin recording original compositions.
Emma Marudi, the band manager and guitarist, has expressed excitement about the record deal and revealed it will be a big boost towards their efforts to go mainstream.
"We have signed a 10-year deal," he further revealed.
The band has already released a new music project under the label. Titled "Crazy Love", its the first video off their debut album "I Need You" launched early this year.
Meanwhile, Nilerz Band has been doing music for the past 4 years and consists of 10 members including 3 singers, 3 guitarists, keyboardist, drummer, percussionist, and saxophonist.
They have graced different stages in Uganda and Kenya and also worked with different artistes like Bruno K and John Blaq among others.
Watch "Crazy Love" video below.

(Visited 1 time, 1 visit today)