NTV's Kleith Kyatuhaire apologizes for her leaked nude pictures
Find out information about Coronavirus in Uganda. More here.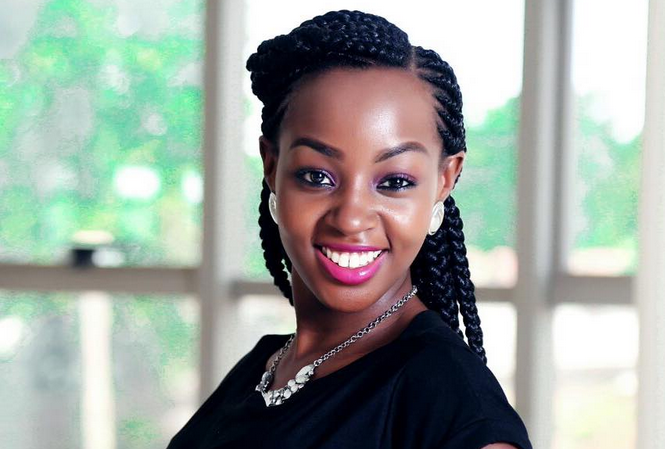 Kleith Kyatuhaire, the Style Project presenter on NTV, has broken the silence, at last, and apologized to her fans, family, and the entire world for her nudes that have been circulating around.
In verbatim, she said:
"In this time of immense difficulty, I wish to express my heartfelt gratitude to those who have stood by me in this trying time. My family, friends, Ntv and my loving fans. I guarantee that it was not my intention that those pictures be circulated and that my privacy be poured out for whoever cares to see.
I have been blackmailed before for having nude photos and relentlessly pursued the blackmailers sure I had never posed for any. Unknown to me, photos that I took years ago, alone, in private, with no intention of sharing somehow got into the hands of those that published them.
You should trust a few, especially with your phone or even lending it out. I cannot go back in time…hit a reset button or delete those images out of your heads, I'll take the available option, which is to apologize. To the parents, who expect more of their daughters, my parents, who have taught me better, my dear family, whose esteem i wish not to lose, my work, my loving fans and especially the youth who i have always tried to inspire through strength, honesty, virtue and piety. I am sorry.
I pray that God strengthen me through this time. And that the divulgers be apprehended."
Staff Writer
(Visited 1 time, 1 visit today)
The Afrigo Band To Serenade Fans In A Special Quarantine Online Performance
Find out information about Coronavirus in Uganda. More here.
By BigEyeUg Team; Sensational Ugandan music group, Afrigo Band is set to gift its fans with a magnificent online live performance during this Quarantine.
Popularly known as Uganda's oldest music band, Afrigo will be spicing up its recently concluded performance in 2019 at Hotel Africana as the group marked its 40th anniversary.
This also featured the launch of its 10th music album dubbed 'Teri Mubi'.
Courtesy of Fezah, the mega virtual performance is slated for Sunday, 28th June 2020 at 8PM and will be streamed at; live.fezah.com.
Online tickets to access the event are available at $5 / Shs. 10000 only.
You cannot afford to miss out this!
(Visited 1 time, 1 visit today)