Nothing hurt me as much as being at loggerheads with artistes I had seen grow and even worse my own brother, Chameleone narrates how he met Moze Radio.

Following the untimely fall of the legendary singer Moze Radio, a very grieved Jose Chameleone has taken us back to how he met the Angel voiced singer, how they fell out and mended their relationship. Chameleone known for mentoring multiple talents that with no doubt include Radio has narrated to us on how he met and became Radio's biggest fan.
"I met the late Radio through my then crew member Chagga who was now his manager. I was at Resort beach where I had a show and Chagga showed me Radio. Chagga backed Radio so much asking I allow him to start working with us. I asked Radio to sing for me and he sang his Jenifer song. Because it was in English I asked he joins the Ngoni because his style was similar to theirs." Chameleone told us. He continued, "He insisted he wanted to join Leone Island and it is at this point he sang another Luganda song I don't remember. Radio worked with me for a full year before he could do his first song and because of his discipline I paid for his first studio time and that is when he did his first song."
Chameleone narrated that after a couple of years radio felt he could start on his own and together with Weasel they broke away and started Goodlyfe. "We were at loggerheads for a long time but our differences were childish. Mainly it was about respect."
"One day Radio came to me and amongst so much discussed we reconciled and worked together again. The day I reconciled with Radio and Weasel I felt I had life again. Nothing hurt me as much as being at loggerheads with artistes I had seen grow and even worse, my brother."
"It is a good thing that we were in good terms by the time Radio died, it gives me peace." A sobbing Chameleone concluded.
(Visited 1 time, 1 visit today)
Three Ugandan Men have been disappointed by Flavia Tumusiime's engagement

BigEyeUg Team
When she hit our TV screens back in 2015 as a news anchor, may men were smitten by Flavia Tumusiime. Some would hurry through the traffic using all sorts of shortcuts to get home and catch the beauty on TV at 9pm. Flavia was the talk of town and many had plans to meet her one day and let her know how they feel. A few men got the chance, they did let her know how they felt. And now that she is engaged, they have been heart broken. We have the list.
APass
Not long ago, APass declared his love for the TV star and AM to PM show host on Capital FM. Although he was rejected, the singer has never gotten over the fact that he will never call Flavia his own. At one point Flavia is quoted to have said that many men want her but most of them for a short term and yet she was looking for a long term relationship. Turns out APass was seen as a short term man and he is heart broken thanks to the announcement this morning.
Maurice Kirya
Rumours have been making rounds for years that Flavia was dating Maurice Kirya. The two were rumoured to be seeing each other especially after their appearance on the TwendeKazi reality TV show together 4 years ago. Flavia was seen many times at Kirya's Sound Cup Cafe before it was moved from Garden City to Village Mall. It was clear that something was going on between the two for some time. Today, on hearing about the engagement, we are sure Kirya is heart broken.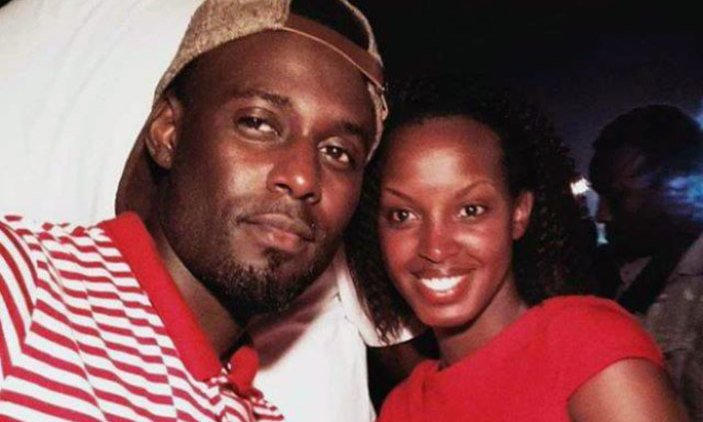 William Bakabulindi
Flavia and the Chairman of Proline Football Club William Bakabulindi had a special friendship. Snoops spotted the two at events having a good time with a lot of PDA. They were rumoured to be dating for sometime before everything stopped with non of the parties talking about the relationship. On hearing about the engagement, William must be disappointed.
Speaking about her engagement over the weekend, Flavia Tumusiime who has been rumoured to be dating fellow TV star Andrew Kabura said that it was a surprise that she loved. 'It was a nice surprise. I will be honest, I hate surprises because I never know how to react. I was dumb founded. I kept quiet for a while. I did cry but am looking forward to it,' she said on Live TV. Congratulations Flavia.
(Visited 1 time, 1 visit today)
VIDEO: Mary Bata donates to fans

BigEyeUg Team
Musician Mary Bata unleashed her philanthropic side when she visited Katanga slum and gave out several items to the dwellers. The new mother who was blessed with a child recently, gave out maize flour among other things to the less fortunate.
'When I remember where I have come from, I want to come back and give back to people. That is why I am here today,' she said.
(Visited 1 time, 1 visit today)
Flavia Tumusiime: I cried when he proposed to me

BigEyeUg Team
Today we woke up to news of Flavia Tumusiime's engagement.
The TV star who has taken her time before landing on the right guy had many talking for years about her relationship status. Today, she broke the news that she was proposed to by her man over the weekend and it was a very beautiful moment.
Flavia broke the news on NTV Uganda's Morning @NTV show where co-host Malaa couldn't believe what she was hearing. She got off her seat and gave Flavia a big hug to congratulate her. Flavia who has been rumored to be dating fellow TV star Andrew Kabuura for months, said that she cried when he pulled out the ring and propsed to her.
'I hate surprises because I usually don't know how to react to them but this was a good one. I cried when he pulled out the ring,' she said.
We'd like to congratulate Flavia upon her engagement. We will keep you posted.
(Visited 1 time, 1 visit today)