New magnificent hotel opens in Nsambya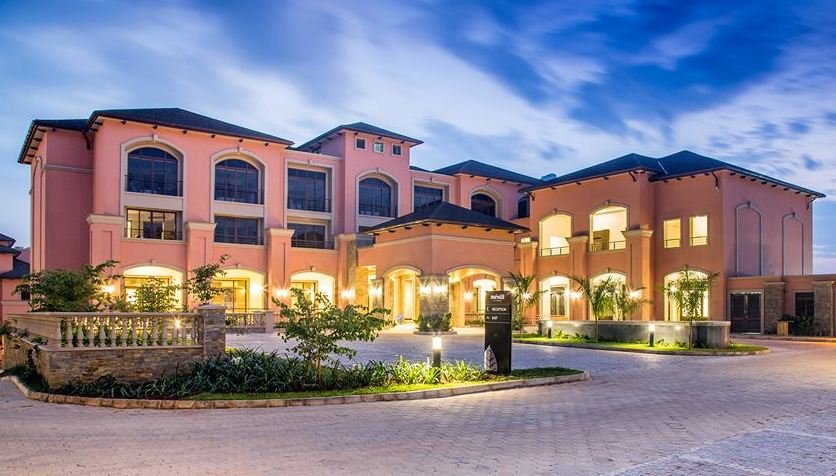 By Our Reporter
The local hospitality industry has received another boost with the opening of a new hotel dubbed Mestil Hotel & Residences.
Located just on the outskirts of the Kampala city centre on Nsambya hill, it offers a serene getaway from the hustle and bustle of the city while still affording its residents the breath-taking views of the capital's skyline.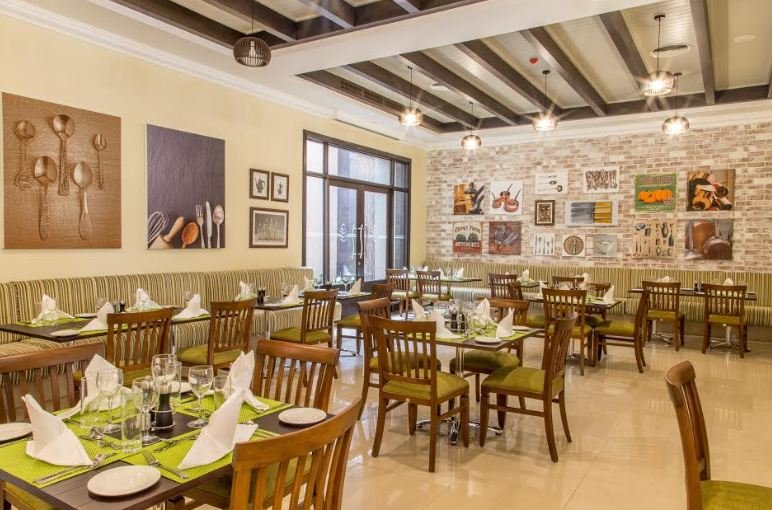 The 4-star hotel is made up of four blocks with each block having three levels. The first block houses the offices, conference rooms, restaurant, bar, executive rooms and staff rooms while the other three blocks house the suites. Guests can select from 23 Executive rooms, 69 one & two bedroom suites and 6 Penthouse suites which all come with complimentary gym and spa services. The suites are spacious and fitted with modern decor aimed at creating a relaxing environment. They are all en-suite with a fully equipped kitchenette, Satellite TV's and all the modern amenities.
"We are delighted to open doors to the world and ready to deliver our first signature Mestil Hotel and Residences in Uganda. The idea is bespoke tailored for each individual or family to make their vacation or travel trip to Uganda easier and more enjoyable," said the General manager Sven Saint-Calbre.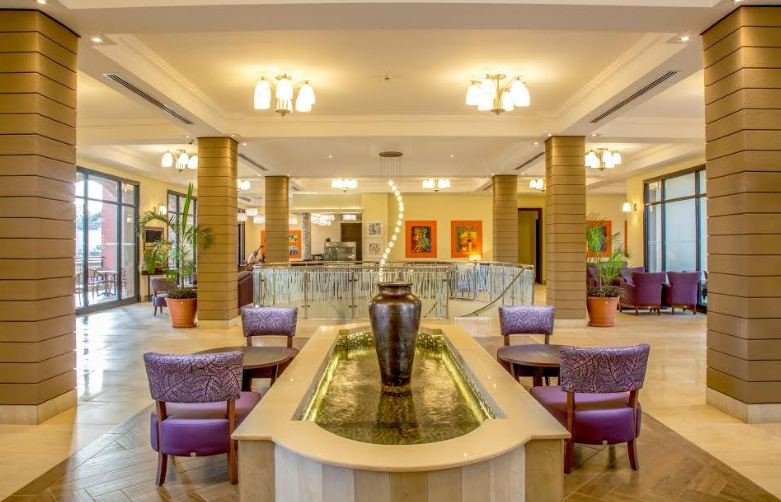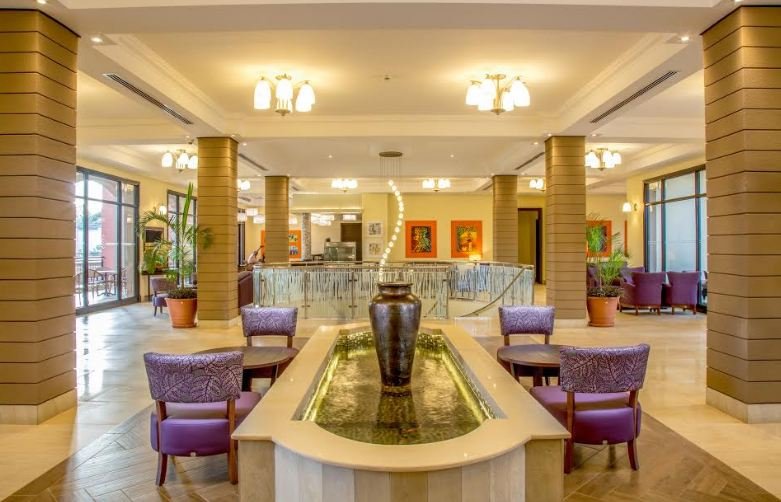 "By introducing a fresh hospitality experience to Uganda compliments an exciting new development in the Hotel and tourism sector. The combination of high standard apartments, first class facilities and the prime location will be a great attraction to medium and long stay guests," he added.
(Visited 1 time, 1 visit today)
UDB Scores high with International Fitch Rating

By Our Reporter
Fitch Rating, one of the top International Credit rating agencies worldwide based out of New York and London has assigned Uganda Development Bank Ltd (UDB) a Long-Term Issuer Default rating (IDR) of B+ with a Stable Outlook.
A credit rating is an assessment of the creditworthiness of a borrower in general terms or with respect to a particular debt or financial obligation. A credit rating can be assigned to any entity that seeks to borrow money — an individual, corporation, state or provincial authority, or sovereign government.
UDB is a state-owned development bank and its Issuer Default Ratings are driven by its Support Rating and Support Rating Floor of '4' and 'B+', respectively, which reflects Fitch's view of a high propensity of Ugandan authorities to support the bank in case of need. This is due to:
(1) UDB's important, longstanding and clearly defined policy role in financing the country's priority sectors as part of the bank's mandate of contributing to economic growth and social development
(2) UDB's 100% state-ownership
(3) Significant funding guarantees and ordinary capital contributions from the state.
UDB is Uganda's primary development bank and its unique business model would be difficult to replicate by other domestic financial institutions. It is owned by government and overseen by the Ministry of Finance. Fitch Rating believes the sovereign funding guarantees that UDB receives will remain in place over the medium term. The bank's policy role and strategic importance to the state is also evidenced by the government's annual capital contributions, which have been committed until 2022. Fitch Rating's assessment makes consideration for the government's 'B+'/ Stable IDR.
"The Stable Outlook on UDB's Long-Term Issuer Default Rating mirrors that on the sovereign," the credit rating agency highlights.
The Managing Director UDB, Patricia Ojangole expressed pleasure upon this achievement. "This rating casts confidence in the institution in terms of our credit processes, governance and unwavering support from government, this process has provided our partners with an impartial opinion about the soundness of our business," she remarked.
The Association of African Development Finance Institutions rating Uganda Development Bank Limited is a member of the The Association of African Development Finance Institutions (AADFI) and therefore adopted the Prudential Standards, Guidelines and Rating System (PSGRS) by which members assess themselves to the standards and guidelines for Development Finance Institutions across Africa. In adopting these standards and guidelines, UDB achieves two objectives in particular:
• Examine the institution's operations in terms of how well they comply with good corporate governance principles and in identifying weak areas which need to be addressed.
• Assist Ministry of Finance, Planning and Economic Development and/or other supervisory authorities to custom-design supervisory procedures that better address some aspects of the Development Finance Institution's operations that differ fundamentally from commercial bank operations.
In 2018, UDB was rated the Best Performing Development Finance Institution in Africa by the Association of African Development Finance Institutions (AADFI) with an A+ rating on its 8th peer review of AADFI member Institutions.
(Visited 1 time, 1 visit today)
UBL registers a 12% growth in revenue

By Our Reporter
Uganda Breweries Limited has posted growth in revenue by 12% closing the first six months of the fiscal year according to the latest figures released this week.
According to UBL Managing Director Mark Ocitti this by all standards is by far a good performance which he attributes to consistent supply of high-quality products to the markets and continuous professionalism executed by the entire UBL team.
"The visibility of our brands across Uganda has greatly improved through our successful advertising and exciting consumer engagement. Our engagement with various local and international artists to produce various music platforms like Bell Jamz have continued to provide the market with exciting entertainment while offering our consumers opportunities to sample our grate brands." Ocitti said.
He added that that innovation by the company also witnessed the tremendous performance citing brands like Captain Morgan, Black and White Scotch whiskey plus Uganda Waragi Pineapple and Coconut flavors. Growth was also registered from the premium and mainstream beer brands like Guinness, Tusker family, Bell and Pilsner.
Meanwhile the brewery has embarked on a five-year production capacity expansion project that will see beer capacity grow by 47%. This project kicked off in January with an overhaul of beer packaging line that will improve interim packaging efficiency by 20%.
The expansion will cost approximately UGX 135Billion and will entail purchase of new state of the art equipment and some infrastructure changes.
(Visited 1 time, 1 visit today)
Airtel announces full 4G LTE Coverage across the country

By Our Reporter
Airtel Uganda has announced the availability of countrywide 4G LTE connectivity following complete modernization of their network.
Upon this investment, Airtel currently boasts of 1,632 sites and over 3,900 kilometers of fiber across Uganda covering 95.9% population, making it possible for subscribers around the country to enjoy an improved experience in internet based activities. This encompasses video conferencing, video calling, video streaming, gaming services and mobile internet access.
Addressing media and various stakeholders at the launch held at Kampala Serena Hotel on Wednesday, Airtel Uganda Managing Director Mr. V.G. Somasekhar expressed excitement about this milestone and reaffirmed their commitment to continue improving their network.
"Not very long ago, we celebrated countrywide 3G connectivity and promised our subscribers and all Ugandans that we will not stop investing in our network to ensure that they have fast and reliable access regardless of their location," Somasekhar stated, adding; "To fulfil that promise, there were a number of steps that we had to go through; including the launch of new masts, upgrading of old masts, testing and many other technical processes. I am glad that today, we have fully fulfilled that promise."
Commenting about this milestone, the First Deputy Prime Minister and Deputy Leader of Government Business in Parliament General Moses Ali said; "The government recently passed the Broadband Policy, which is a major step towards the social and economic development of this country. As per the policy guidelines, the mandate of telecom companies is to provide a high-speed, reliable and universal internet connectivity. I applaud Airtel Uganda for taking the lead in this initiative."
"In order to transform the Ugandan society, we are ready to collaborate with the private sector. Organisations like Airtel Uganda are playing an important role in boosting trade and business and contributing to the achievement of the UN Sustainable Development Goals and Vision 2040," he added.
(Visited 1 time, 1 visit today)