NBS TV is leading in LIVE coverage: Survey
By Our Reporter
A TV audience survey by Ipsos Marketing Limited has revealed that NBS TV is the leading TV station when it comes to telecasting live events.
The survey that covered the central region and sampled viewers of English language television showed that more than half (54%) of viewers relied on NBS for live coverage of events.
Essentially this means that at least 5 in 10 viewers will tune into NBS to watch live coverage of events happening in the country. Only 3 in 10 viewers said they tuned into NTV to watch live coverage of events and majority of these were female viewers [40% compared to only 25% males].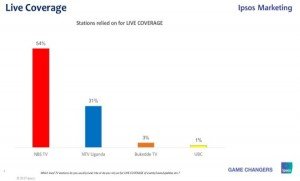 Over the years, NBS TV has shored up its live coverage and now has the ability to telecast live from 15 places. This has earned the station the tag of "political command centre".
(Visited 362 time, 1 visit today)
NBS After 5 Vs NTV The Beat Show, The TV Battle Turns Stiff
By Demo Riley
It has been made official today that two of Uganda's TV house hold names Mc Kats and Douglas Lwanga have been paired to do the same AFTER 5 which Kats has been hosting alongside Deejay Rojer and Mercy.
Now this is going to be very interesting as people just cannot wait to see how this all thing transpire. On the other side however at Serena based station, NTV, The beat pulled in another entertainment power name 'Dagy Nyce' to face off with Kats and Lwanga for the same peak time TV slot.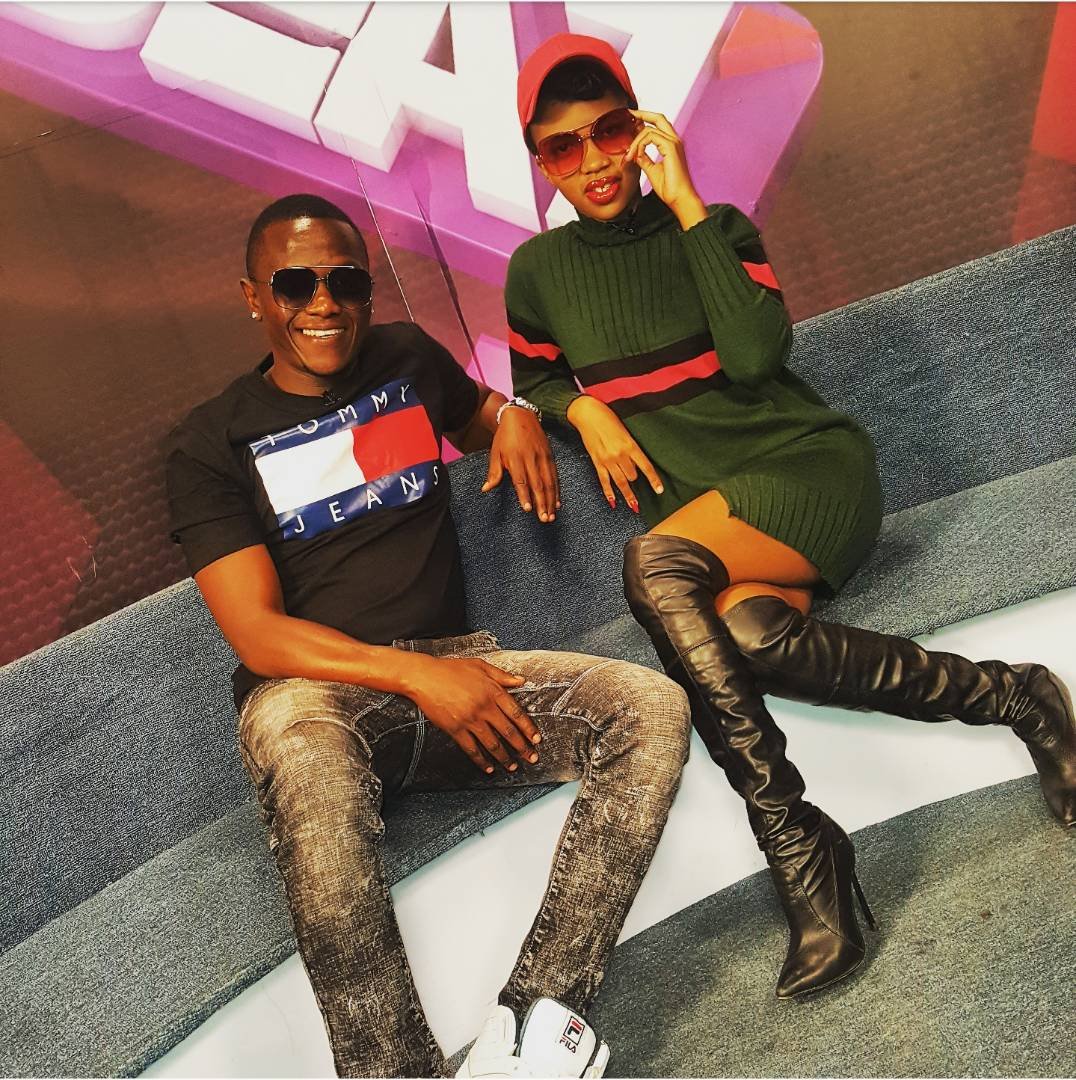 Kats, Lwanga and Dagy Nyce are not strangers to each other as they have done and shared stage of countless concerts, shows and launches. This gives us the feeling they all are well aware of each other's strengths and weaknesses. However, they have never really faced off doing different shows on different stations at the same time. Which makes this a whole different kind of interest to the viewers. So Sheila Gashumba and Dagy Nyce to fight for afternoon TV entertainment against Kats and Douglas Lwanga. Where will your remote control be.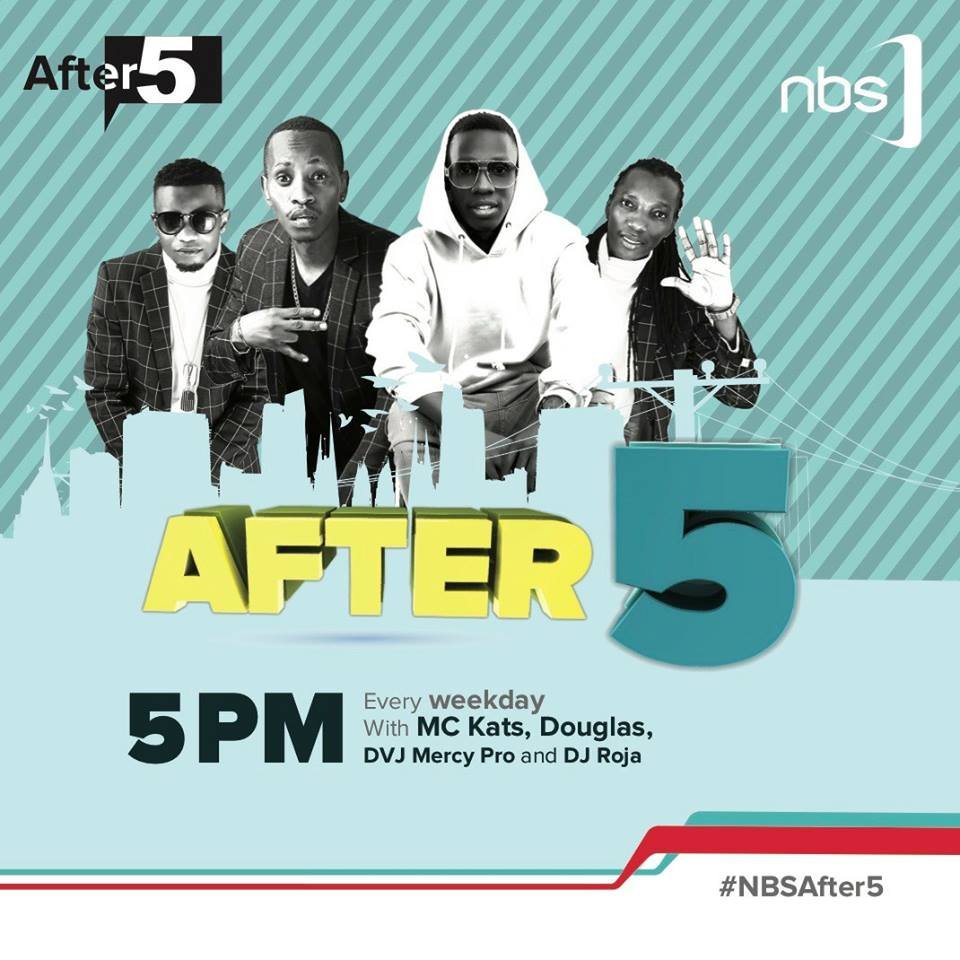 We wait to see.
(Visited 362 time, 1 visit today)
NTV Zeroes Down On Dagy Nyce For The Beat Show
Demo Riley
Following the departure of talented TV host Douglas Lwanga, the management at Serena based station has been working so hard to find the perfect replacement for the popular entertainment show, NTV the beat.
Initially they thought perhaps Mc Esco could step in the big shoes of Douglas but unfortunately he turned down the offer and a one Crysto Panda of Tnation jumped on to continue with the show.
However, after a few weeks of mixed reactions from the ardent fans of the show, the management was forced call for an open auditions that has seen many aspiring TV hosts sending in their videos and flocking the station for interviews.
Our sources have reliably confirmed that the management made their final decision to take on renowned city emcee Ssubi Douglas aka Dagy Nyce. And he starts the show today alongside Sheila Gashumba.
The hyped up Dagy Nyce is also the host of 'I Know This Song Show' at the sister station Spark TV.
(Visited 362 time, 1 visit today)
Best Selling Series 'The Secretary' Premiering on Record TV This Valentine's Day
Record TV has a big plan to  serve their customers bigger and better in 2018. The Industrial area based station has introduced a brand new opera called Secretary to keep their viewers glued to their TVs.
Secretary, was the most common job title for women in the 1950s and 1960s. Although a lot has changed since then, it turns out that secretary and administrative assistant remain the most popular job titles for women. Now in the fresh series, THE SECRETARY, viewers get to witness how a man fights to survive in the women's world.
Plot: Emilio lives in New York but when he realizes that he has a daughter in Colombia, he decides to return to take on his role as a father. However, when he is traveling someone hides some dollars in his suitcase and the police arrest him. Emilio proves his innocence but his past will forever be stained by this incident and the only job he will get is as secretary.
The show will premiere this Valentine's day on the 14th of February, 2018 exclusively on Record TV Uganda. The series will be airing every Monday to Friday 7:30pm to 8:30pm
For redefined television programming, stay tuned to Record TV available on GOTV channel 815 and all Free to air decoders.
See the Record TV Uganda Facebook, Twitter and YouTube pages for the latest information and conversations happening across the Record TV brand.
(Visited 362 time, 1 visit today)