The National Spelling Bee winners unveiled
Enjuba in partnership with DStv Uganda held the final National School Spelling Bee competition at Kampala Serena Hotel.
The wining schools from each region faced off head on to compete for the top prize.
The final three winners of this competition from Hillside Primary School walked away with a full DStv Zapper decoder kit with one month free subscription and will proceed to represent Uganda in the African Spelling Bee Challenge that will take place in Addis Ababa, Ethiopia in July 2017.
Schools from Busoga, Buganda, Rwenzori, Northern Uganda, Toro, Kampala, Eastern, West Nile and South Western regions all participated to compete for the top position.
Aaron Kirunda, CEO of Enjuba stated, "After 3 months of intense school competitions, teacher training and holding regional finals, we are pleased to reach this significant stage of the competition. We set out to make a difference in the education sector by enhancing literacy and comprehension among these children. This project has enlisted so much interest throughout the country and we are so excited about the victors of the National Spelling Bee Competition."
Phoebe Nakabazzi, DStv Marketing Manager added, "We have taken this major journey together and DStv Uganda is proud to be affiliated in this initiative with the National Spelling Bee and Enjuba. We are certain that we are positively impacting the lives of our future leaders not only through our educational channels but also through strong partnerships ."
The winner of the African Spelling Bee competition will get a scholarship to study an undergraduate degree at Monash University in South Africa.
(Visited 1 time, 1 visit today)
Safe Motherhood Day: Unprecedented Campaign Reveals Women Want Better Services In Labour, In Clean, Well-Stocked Facilities
As we celebrate Safe Motherhood Day, White Ribbon Alliance Uganda reveals the results of its ground-breaking What Women Want Campaign, a survey into women's opinion on their own needs for quality reproductive and maternal healthcare. It is the authentic voice of 90,771 women and girls in 32 districts in Uganda, collected by dedicated mobilizers and partners.
Approximately 300,000 women and girls die during pregnancy and childbirth every year around the world. In Uganda, where the maternal mortality rate stands at 336 per 100,000 live births (UDHS 2016), changing this picture begins with women and girls. Women and girls must receive quality, equitable and dignified care if we are to achieve related Sustainable Development Goals (SDGs) and universal health coverage.
But to provide quality healthcare, we need to understand what quality means to women and girls. Since quality has a huge impact on whether a woman or girl will seek care, the heart of the What Women Want campaign is about understanding quality from women's and girls' perspectives.
This Safe Motherhood Day, White Ribbon Alliance Uganda and partners under the What Women Want Uganda Chapter are raising awareness about the quality of reproductive healthcare women and girls need, starting with the top demand from the What Women Want campaign across all age groups: improved quality labour and delivery information, personnel, services and supplies. -more- From the responses, we have seen that quality means different things to different people.
To some, quality means access to a skilled healthcare provider, giving birth in a clean and friendly environment, the ability to space pregnancies or avoid pregnancy, or the opportunity to access sexual and reproductive health information. For others, it is the availability of ramps for those in wheelchairs, treatment free from discrimination, affordable healthcare, or care that is confidential and private.
Prossy Kesiime, 34, from Rukungiri District participated in the campaign after having given birth in the middle of the night in Queen Elizabeth National Game Park, surrounded by wildlife and fearing for her life. When she heard about the What Women Want campaign, she realized this was an opportunity to make sure that health planners and policymakers heard her story, so they could provide the services women need closer to where they live, allowing them to access the care they deserve without making such terrifying journeys.
The What Women Want campaign will help governments, health professionals, private health providers and civil society organizations to better understand what is most important to women when it comes to their healthcare needs and push for required changes.
White Ribbon Alliance and partners under the What Women Want Uganda Chapter are calling on stakeholders to take advantage of this rich information to amplify the voices of women and girls and use it to make their healthcare efforts more responsive and effective. White Ribbon Alliance Uganda National Coordinator Robina Biteyi says, "We must listen to the opinions of women and girls about their health, because these voices matter, and they must be valued so they can best direct their own healthcare. The What Women Want campaign will help advance programs and policies that matter to women and girls."
Top 3 Asks in Uganda 1) Labour and delivery information, personnel, services and supplies, e.g. mama kits
2) Medicines and supplies (relating to availability of quality drugs, blood and blood testing kits)
3) Menstrual health (including the provision of sanitary pads in schools, information, availability of water, soap, medicines/painkillers, latrines etc) (Check top 10 asks/demands in WWW Uganda campaign report) Through the What Women Want campaign, the voices of the women and girls of Uganda are now being heard. They have given their priorities for quality reproductive and maternal healthcare – it is now time to listen and act on these demands.
(Visited 1 time, 1 visit today)
Inter-University Dialogue shines spotlight on sexuality health and rights
---
By Our Reporter
On Saturday, Reproductive Health Uganda (RHU), a non-governmental organization championing universal access to rights based SRHR information and services conducted a dialogue on sexuality health highlighting the need for sexuality education.
Dubbbed the Inter-University Dialogue and held at Freedom Square, Makerere University, it was attended by a host of students from various institutions across the country. The event also attracted state and non-state actors in higher institutions of learning; top academia, cultural, religious leaders, health professionals, media and policy makers.
Themed, "The role of culture and religion in promoting better sexual health outcomes", the day's discourse was geared towards promoting sexual health as a fundamental human right to all people without discrimination.
Speaking during the event, Hon. Jacob Opolot underscored the importance of sexuality education noting that it is pivotal in empowering communities. "Sexuality education is very important. Communities must be empowered with information that will enable them make informed decisions," Hon. Jacob Opolot, who was the guest of honor said.
Although Government has made tremendous effort towards addressing sexuality health concerns, most of it's aspirations remain unachieved with several adolescent health related policies remaining in draft and unoperational.
"We need to be mindful of audience and context when delivering the message on sexuality health," noted Henry Ssemakula, a senior officer from the Ministry of Education. "The message should be culturally and religiously acceptable, but more importantly truthful and factual."
According to the Ministry of Health, sexual and reproductive health-related problems still remain a huge challenge in the country, for instance 25% of Ugandan teenagers get pregnant by the age of 19 and about 49% are married before their 18th birthday.
"The truth is there is a problem," Innocent Nabasa, the programs officer at SRHR Alliance Uganda said. "We need to all work together and also have more such dialogues if we are to find workable solutions."
The Inter-University Dialogue was also held in commemoration of the World Sexual Health Day.
(Visited 1 time, 1 visit today)
Uganda Rugby Cranes flagged off ahead of Zambia, Zimbabwe clashes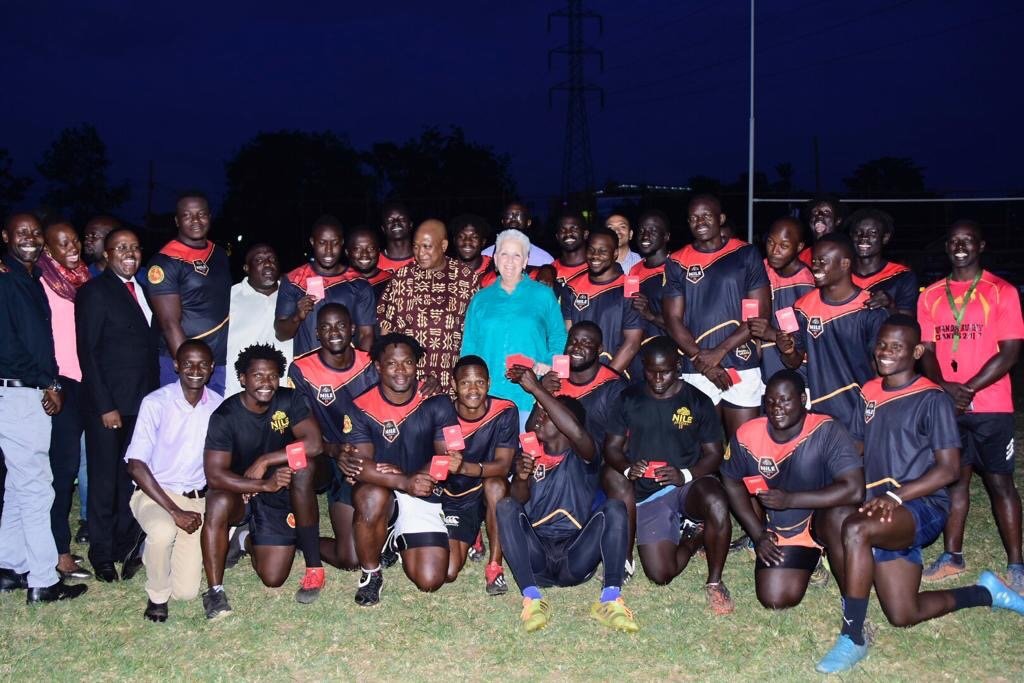 The rugby cranes today had their last training session at Kyadondo rugby grounds ahead of their return legs with Zambi and Zimbabwe. The rugby cranes were seen off by some of the staff from their main sponsors Nile Special and enjoyed previlage of the company of the American and South African ambassadors.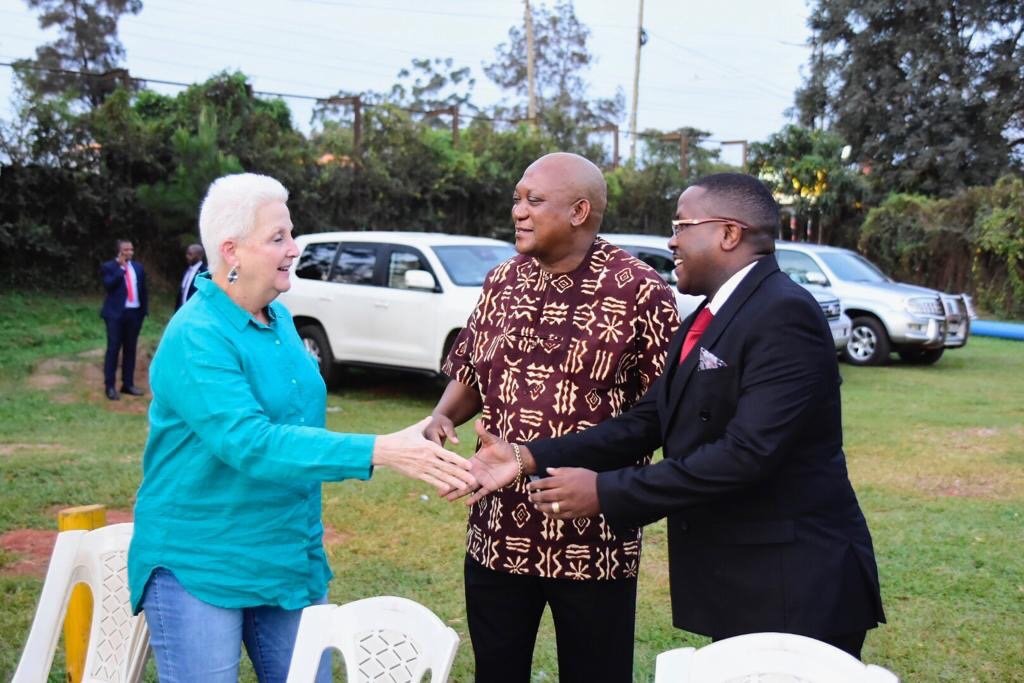 The Uganda rugby team besides going for the wins have also fronted the Nile Special current campaign #NoExcuse which is aimed at reducing sexual harassment in society.
Here is the selected team to fave Zambi and Zimbabwe
1. Ssenteza Santos
2. Kivumbi Saul
3. Kimbowa Collin
4. Asuman Mugerwa
5. Odugo Faragi
6. Kanyanya Ronald
7. Otto Micheal
8. Olet Simon Peter
9. Odong Charles Uhuru
10. Asaba Brian
11. Pius Ogena
12. Ayera Desire
13. Emong Eliphaz
14. Aaron Ofoyrwoth
15. Epilo Paul Emmanuel
16. Ivan Magomu Arthur
17. Masendi Paul
18. Okorach Micheal
19. Munyani Ian Arnold
20. Wokorach Philip
21. Semwami Daudi Ashraf
22. Simwende Kimono Justin
23. Kasito Adrian
24. Oketayot Byron
(Visited 1 time, 1 visit today)