The National Spelling Bee winners unveiled
You could win big cash with FortBet. Click here for more
Enjuba in partnership with DStv Uganda held the final National School Spelling Bee competition at Kampala Serena Hotel.
The wining schools from each region faced off head on to compete for the top prize.
The final three winners of this competition from Hillside Primary School walked away with a full DStv Zapper decoder kit with one month free subscription and will proceed to represent Uganda in the African Spelling Bee Challenge that will take place in Addis Ababa, Ethiopia in July 2017.
Schools from Busoga, Buganda, Rwenzori, Northern Uganda, Toro, Kampala, Eastern, West Nile and South Western regions all participated to compete for the top position.
Aaron Kirunda, CEO of Enjuba stated, "After 3 months of intense school competitions, teacher training and holding regional finals, we are pleased to reach this significant stage of the competition. We set out to make a difference in the education sector by enhancing literacy and comprehension among these children. This project has enlisted so much interest throughout the country and we are so excited about the victors of the National Spelling Bee Competition."
Phoebe Nakabazzi, DStv Marketing Manager added, "We have taken this major journey together and DStv Uganda is proud to be affiliated in this initiative with the National Spelling Bee and Enjuba. We are certain that we are positively impacting the lives of our future leaders not only through our educational channels but also through strong partnerships ."
The winner of the African Spelling Bee competition will get a scholarship to study an undergraduate degree at Monash University in South Africa.
(Visited 1 time, 1 visit today)
A Guide for Natural IVF Cycle and Treatment Benefits
You could win big cash with FortBet. Click here for more
Overview:
The concern for the Best Doctor For IVF Treatment in India is to provide the treatment to the patients with the desired results and minimum complications. The natural process for IVF is always better than the traditional method of performing the IVF. It is because the patient has to face minimum or no complications with the natural methods.
In the natural methods, the in vitro fertilisation process is performed without the significant use of the medications. The process of stimulation of the eggs is improved with the natural process of In-Vitro fertilisation also. This method of treatment is helpful for both the normal and the poor responders.
More About Natural In Vitro Fertilisation:
In the natural process of In vitro fertilisation, the women receive the injections towards the end of the cycle to prevent the early ovulation. They do not have to rely on the medication regularly, just like the conventional method of stimulation. Only the small amount of gonadotropin drug is induced towards the end of the cycle to support the growth of the egg.
The growth of the oocytes is measured regularly with the help of the Ultrasound and other imaging tests. The egg is retrieved from the ovary towards the end of the cycle when it attains the desired size. After the retrieval, the fertilisation process for natural IVF is similar to that of the conventional IVF. It is done in the laboratory under medical supervision.
Once the egg is fertilised, it is put back to the uterus. The patient needs to go under regular tests after the fetus is transferred to the uterus. The periodic tests are performed to check if the baby is growing without any kind of complications.
What are the benefits of the natural IVF of the patient?
The women do not have to face the risk of the hyperstimulation if it is feasible for they are eligible for natural IVF. As the medication is avoided to maximum possible extent, there are minimum physical and mental consequences on the body of the patient.
Also, the cost of treatment for natural method of IVF treatment reduces compared to conventional approach of the process. The apparent reason for the same is the reduced expenses on the drugs and medicines, which are necessary throughout the treatment cycle.
The average cost of IVF Treatment in India is already low. It is in the most affordable cost range of USD 4,500 to 6,000. However, it can reduce to an increased extent if your treatment is possible using the natural process of IVF
Final Words:
The doctors in India are well-versed in performing both the conventional and natural method of IVF. The first preference for them is the natural procedure, as it gives better results over traditional approach and the consequences are the least.
The health and recovery of the patient are much more important than any other things for the doctors in India. Moreover, this way of treatment gives the desired results in the reduced number of cycles even for the poor responders.

(Visited 1 time, 1 visit today)
Subaru Officially Uganda's Fastest Growing Car Brand
You could win big cash with FortBet. Click here for more
By Staff Writer
Subaru is unofficially the fastest growing car brand in Uganda at the moment. You could call it the car for the baby class of 1986 to 1994. It is basically the car for the M7 Bazzukulu. Thanks to the growing mechanics confidence in repairing the car, and the increased availability of spares.
Away from that, Subaru is a car that was surely designed for speed. The accelerator will always tempt one seated behind the wheels of a subaru. Not many cars have that fast acceleration from zero to a hundred. You understand why many subarus are flying.
One brand to watch in particular is the Subaru Outback, probably one that was designed to give you a taste of every good thing Subaru has to offer. It was designed with the functionalities of an SUV, pimped up with the speed of a Legacy. It is as solid as they come. Basically hits many birds with one stone. For those in love of road trips, this is the car. They tend to come with an Economic and Sport functionality. On a normal day, you can choose to drive in the economical version, you would probably want to test the sport on a great road.
For now, any clever mechanic should be preparing a customized package for Subaru clients. The brand has taken the young male and females by storm. It is going to keep taking share of market and growing brand affinity. Any mechanic that sells a Subaru package is going to enjoy the coming years so does any person selling subaru spares.
Of course Subaru will have to compete for this share of market with growing entrants such as Wishes, Runx and Fielders, not forgetting the famous bread car aka Passo.
(Visited 1 time, 1 visit today)
Rules You Must Follow regularly for a healthy skin
You could win big cash with FortBet. Click here for more
By Staff Writer
You must have a healthy skin care routine in order to have a glowy skin inside out. Having perfect skin is important to keep yourself confident and happy with your appearance. You can follow certain tips in the form of rules in order to make your skin gentle and rejuvenated. If you are having any special skin disease then you must visit a dermatologist before using any of the suggested solutions to keep your skin secure from any sorts of allergies. The type of environment that we live in contains many free radicals that are quite harmful to your skin. There are many skin sensitive issues that can change your complete look and you might feel the need for a regimen that can steadily restore your skin back to normal.
Diet
You must choose a healthy diet because what goes inside your stomach gets reflected on your face and tummy. You must drink eight glasses of water every day in order to keep your body hydrated in the required amount. Your skin needs water to restore the glow and these are some of the skin regimens that are not hard but necessary to follow. We generally fail to acknowledge their importance in our everyday lives. Talking in terms of diet, you must follow a clean and nutritional dietary routine in order to look healthy in every manner.
Try to eat healthy, whole food items and assortments and avoid junk food, especially the ones that contain a lot of oil and are at high temperature(avoid too hot food).
Eat fruits and leafy vegetables that facilitate the production of collagen. Spinach, carrot, and beetroot are really good for maintaining healthy skin. You can consume them in the form of juices if not in vegetables.
By following these simple dietary rules you can convert them into your habits and they will protect your skin from sagging and wrinkles for a long span.
Food items and Beverages
There are some food items and drinks that can have a toll on your skin in the short or long term. You must be aware of the food items and alcoholic beverages that you might take in the future but you should avoid them to prevent your skin health. Avoid all kinds of salty food and alcoholic drinks. We all are aware of the fact that alcohol and salty food items are not great for our overall body health as well. This gives us a valid reason to avoid them. Alcohol contains such toxins that can make your skin complexion dull without you knowing that. Extra salt triggers a breakout.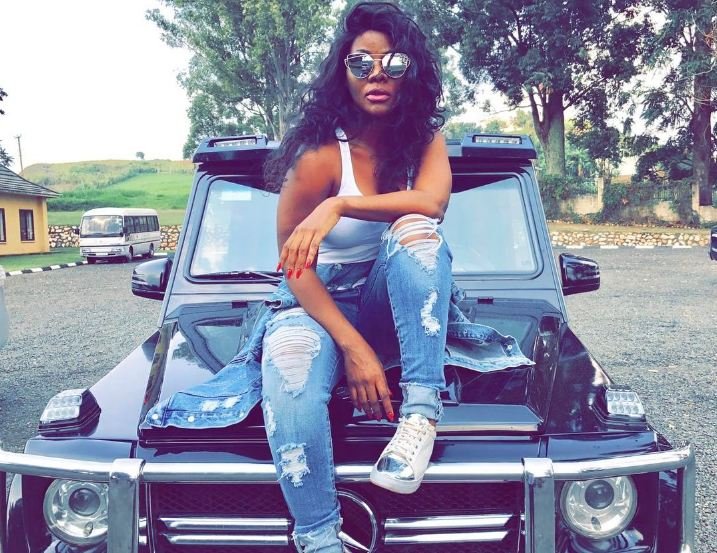 Be gentle to your Skin
You might be really careful towards your skincare but that does not suggest that what you are following as a daily skin regimen is healthy for your skin type. Your skin should not be treated with burning hot water. Especially your face and scalp must not come in contact with hot water. Your face contains oil that should not depart your skin. Hot water strips off the essential oil from your skin.
Lukewarm Water
Use warm water whenever you are bathing and stop bathing for long hours because that is something not refreshing for your skin and has drawbacks. Hot water causes dandruff which can be really frustrating and can cause itching and facial diseases. Use natural products for bathing and washing your skin. The chemical friendly products reduce the probability of allergy. Choose organic cleansers and shaving products that do not provide bumps and ingrown hair. If you are further interested to learn how to avoid ingrown hairs then check out the razors that do not lead to razor bumps and you do not get any ingrown hair. There are such shaving kits that contain such good quality razors.
After Bathing Essentials
Do not be harsh while drying your skin after having a bath. Pat your dry skin with soft hands such that you are not rubbing the water off harshly and with patting your skin surface is able to absorb the moisture. Buy the moisturizer that is rich in SPF and natural extracts. Try to use the moisturizer on your face and body as soon as you get done with your bath.
Visit a Dermatologist
It is best to take the advice of a professional. Rather than our beauty salon, a dermatologist can look at your skin diseases better. You should visit a dermatologist at regular intervals because under his/her assistance you can keep a track of your skin health. There are many such diseases related to our skin that can stay for long and can give you an unnatural look. Avoid self-medication and do not undermine your skin impairments for long.
Last Few Words
Throughout we have paid emphasis on following a skin regimen that compliments your skin health. You can pay close attention to your habits that are a part of your daily routine and affect your skin. You can choose to sustain a beautiful connection between your mind and body with this rulebook in your actions.
(Visited 1 time, 1 visit today)