Music Review: Wale Wale by Jose Chameleone.
Is there a single time Jose Chameleone has released a song and come off as bad, as if played in the wrong key? Isn't it about time this music genius earned himself a monument of sort? Like, they erect it in the heart of this dusty town where tourists will come and take selfies near the reptile-like monument. Anyone near parliament to notify the law makers? 
Having said that, I have a problem with Chameleone. He is a genius, yes. He is a doctor of music and all the superlatives he wears on his sleeves, but his music, sometimes, hits a plateau and comes off as irritating. It is startlingly the same. He sings in the same key, same style and, well, in that same hoarse voice that has become his signature over the years. Surprisingly, he delicately comes off as genius as never before. Every song he churns out, it comes out reeking of sheer class with his craftsmanship roped on it.
What do we have now? Wale Wale! For the love of gods, I don't know what Wale Wale means. And Chameleone is as brilliant and mysterious as they come; he beats your brain and never for once will you predict him, or wing him. Never! Wale Wale stems from the famous Lingala music with sprinkles of urbane ingredients peppered on it. He sings completely in a different language, shouting away lyrics that would obviously need a well-paid translator to interpret for the masses. But heck, it is the beat that sells it out. The beat is irresistible, people. 
Wale Wale is a prayer against that catchy, afro-beat instrumentation, delivered in a mixture of English, Luganda and Kiswahili. It is like a musical prayer request. He looks up to different people in life and he mentions them in the song–Kaguta, Kagame, Kenyantta, Kabila, Silva Kiir, Mubutu and the likes. It has a flavor of West African and Congolose and for the love of music, we shall dance to this because we are Ugandans, we dance. We love music. Good music and Wale Wale, besides the language barrier, is a good song.
Listen to the song below:
Reviewed by BigEyeUg Staff
"Vote BigEye Ug in the Kadanke Youth Awards in the Social Media category.
Simply dial *255#.
Press 3 – Kadanke.
Type 20 and press yes.
Then select option 1 – BigEye Ug.
Thank you."
(Visited 1 time, 1 visit today)
Fashion presenter Kabs Haloha confirms he will attend BET and host Carpet this year
Known to many is that the BET 2019 are back and it is clear no Ugandan or East African artiste was nominated but that will not mean no Ugandan will attend the events.
Former Urban TV presenter Kabs Haloha has confirmed to the website he will be one of the few Ugandans and East Africans who will attend the event. Kabs will be one of the red carpet hosts at BET that is slated for next weekend, he has confirmed to the website.
It should be remembered it is not the first time the presenter is attending and presenting at the event, he was invited last year in Los Angeles as well.
(Visited 1 time, 1 visit today)
Chris Evans reveals why he now prefers Zanie Brown, my ex used to beat me
Chris Evans who has recently been in News for his public revelation that he has made all attempts to date fellow singer Zanie Brown has finally revealed why he left his ex lover and niw wants a more calm partner.
During a press conference today in Industrial area, Chris Evand revealed he had been suffering domestic violance under his now former lover. "My ex would beat me, I would fear to hit her back or reprt to police for fear that it would become public and its shaming for a woman to beat a woman." He said. When further questioned why he wanted Zanie Brown, he said "I think Zanie Brown is calm amd living but most importantly she us beautiful. Being a fellow artiste she would know and understand my schedule"
Chris Evans has promised to brimg Zanie Brown to bis concert at Obligato at any vost because it will be his chance to show public affection and seriousness to the matter
(Visited 1 time, 1 visit today)
Photos: Nxt Radio Gives Out Gifts to Loyal Listeners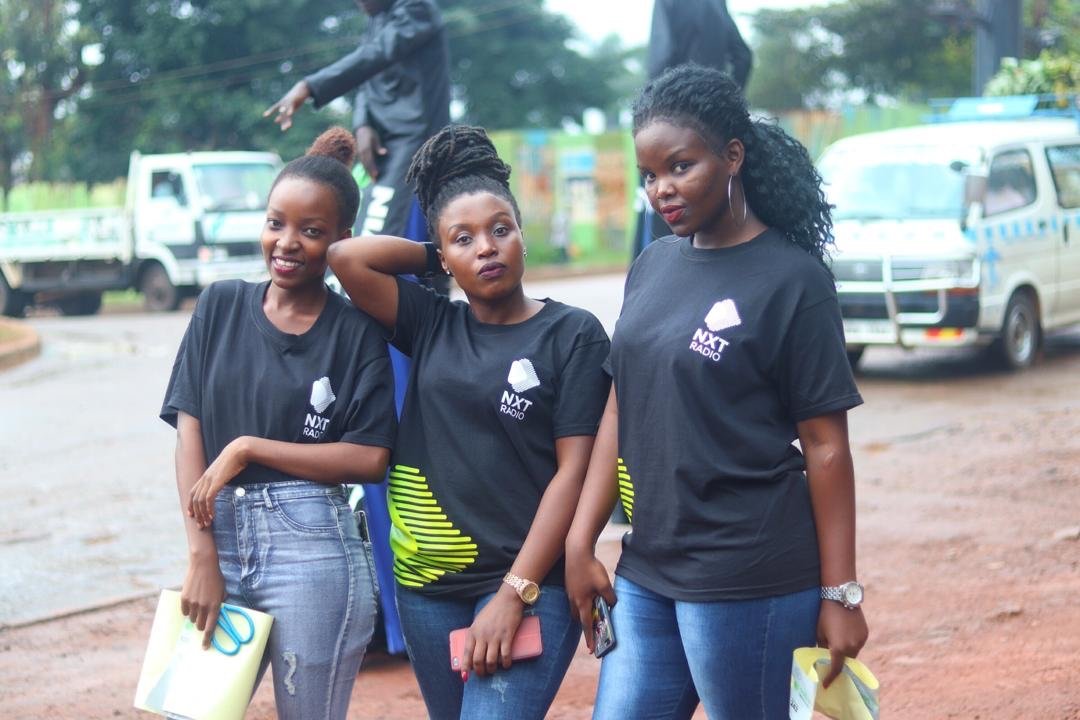 Next Media's Nxt FM, radio station has given to its listeners and as everyone is doing their best to stay relevant with every shifting market trends, one has to find innovative ways to keep their audiences, customers, viewers or listeners glued to them.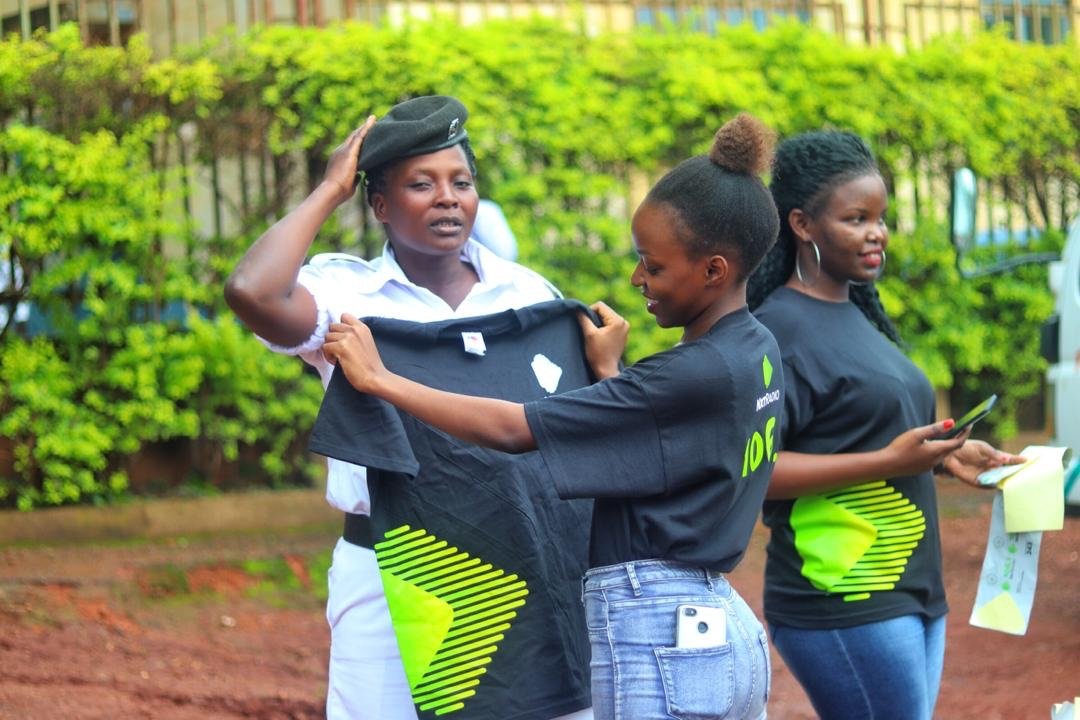 In the 9 months Nxt Radio has been airing in Uganda, both online and on frequency, they have gained a good number of urban listeners both in the country and outside and as part of their initiative to expand, they have given back to their listeners.
According to pour snoops, we have been alerted that this whole week, Nxt Radio is going to be taking it to the streets of Kampala and Entebbe to remind its listeners and potential listeners of its existence in the market.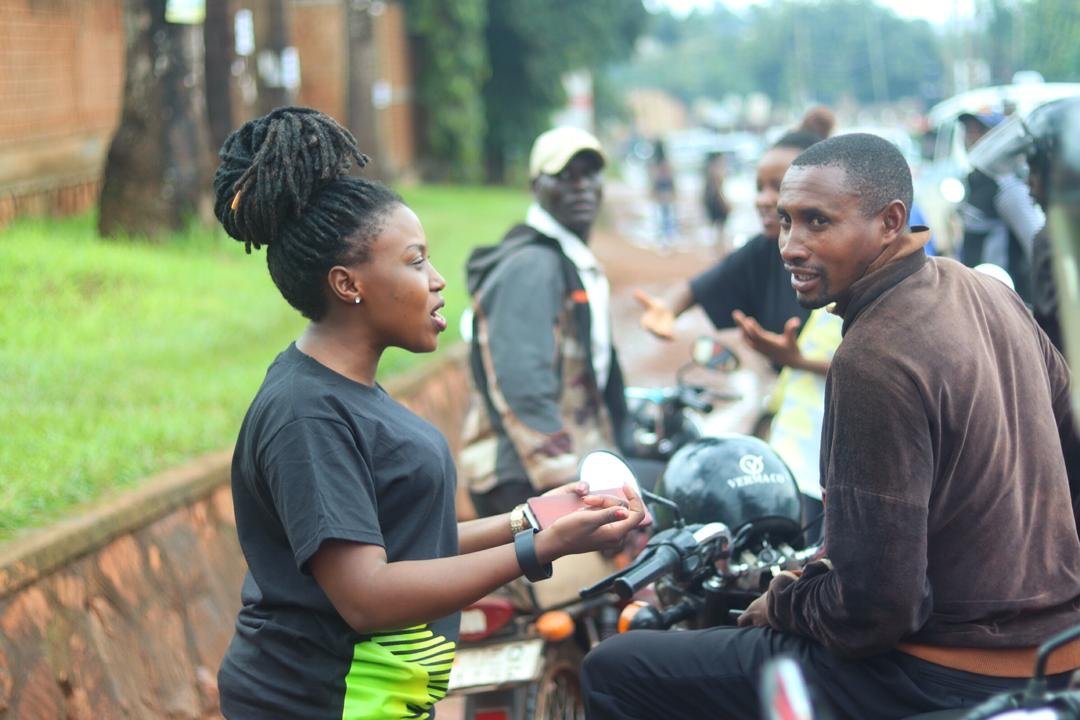 The station's digital trucks will be combing the streets with multiple stop-overs in various locations accompanied by beautifully dressed radio girls and stilt walkers.
(Visited 1 time, 1 visit today)