Music Review: Wale Wale by Jose Chameleone.
Is there a single time Jose Chameleone has released a song and come off as bad, as if played in the wrong key? Isn't it about time this music genius earned himself a monument of sort? Like, they erect it in the heart of this dusty town where tourists will come and take selfies near the reptile-like monument. Anyone near parliament to notify the law makers? 
Having said that, I have a problem with Chameleone. He is a genius, yes. He is a doctor of music and all the superlatives he wears on his sleeves, but his music, sometimes, hits a plateau and comes off as irritating. It is startlingly the same. He sings in the same key, same style and, well, in that same hoarse voice that has become his signature over the years. Surprisingly, he delicately comes off as genius as never before. Every song he churns out, it comes out reeking of sheer class with his craftsmanship roped on it.
What do we have now? Wale Wale! For the love of gods, I don't know what Wale Wale means. And Chameleone is as brilliant and mysterious as they come; he beats your brain and never for once will you predict him, or wing him. Never! Wale Wale stems from the famous Lingala music with sprinkles of urbane ingredients peppered on it. He sings completely in a different language, shouting away lyrics that would obviously need a well-paid translator to interpret for the masses. But heck, it is the beat that sells it out. The beat is irresistible, people. 
Wale Wale is a prayer against that catchy, afro-beat instrumentation, delivered in a mixture of English, Luganda and Kiswahili. It is like a musical prayer request. He looks up to different people in life and he mentions them in the song–Kaguta, Kagame, Kenyantta, Kabila, Silva Kiir, Mubutu and the likes. It has a flavor of West African and Congolose and for the love of music, we shall dance to this because we are Ugandans, we dance. We love music. Good music and Wale Wale, besides the language barrier, is a good song.
Listen to the song below:
Reviewed by BigEyeUg Staff
"Vote BigEye Ug in the Kadanke Youth Awards in the Social Media category.
Simply dial *255#.
Press 3 – Kadanke.
Type 20 and press yes.
Then select option 1 – BigEye Ug.
Thank you."
(Visited 1 time, 1 visit today)
Forget Sheila Gashumba: Fik Fameica finds love in America
By Stuart G-Khast
Not so often do people move on from their past relationships, Uganda's arguably favourite rapper, Fik Fameica is no exception and has often fallen prey to the matters of the heart. The rapper in his first stardom year hooked up then NTV presenter Sheila Gashumba in a relationship that did not see it's first anniversary.
The good News is, finally the rapper has moved on and is rumored to have hooked up a new soul-mate. Fik Fameica has hooked not just an everyday girl but a celebrated model in the states where he has been for some time now.
Though the rapper refused to disclose further information, we have learnt that Fik Fameica will be in and out of the country considering his new affair. "Fik is a happier man now. His trip to the US helped a lot with new connections and friendships that will further his career." An insider told us.
Who is Halima?
Halima Aden is a Kenyan born Somali model who now lived in American and is a fashion model. Halima was born on September 19, 1997 and is aged 22. She attended St. Cloud State University, Apollo High School and is signed to IMG Models. Halima is noted for being the first woman to wear a hijab in the Miss Minnesota USA pageant, where she was a semi-finalist.
(Visited 1 time, 1 visit today)
Nelson Mawejje Kato releases "Njagala Kulaba"
By Reporter
Rising singer Nelson Mawejje has released yet another single. In Njagala Kulaba Nelson once again worships to God amidst cries and expression of desire to witness and see him.
Nelson praises God for the goodness of God. It is another worship song you want to sleep to.
Who is Nelson Mawejje?
Nelson Mawejje Kato was born on Jan 21 1994 and has specialised in Art and designing but is also a Musician (performing/recording) and Songwriter.
He resides in Religion Kitukutwe and is born to Salongo Sentamu Samuel and Mary Namuli Nalongo.
Nelson Mawejje Kato has previously done songs like Ampadde, Tonkyawa Ekisa kya Yesu, Linda ekiseera kye ft. Maureen Nantume, Tukomye obukyayi ft. St John's Church Kazinga.
Njagala Kulaba was produced by Dr. Kats Effects Media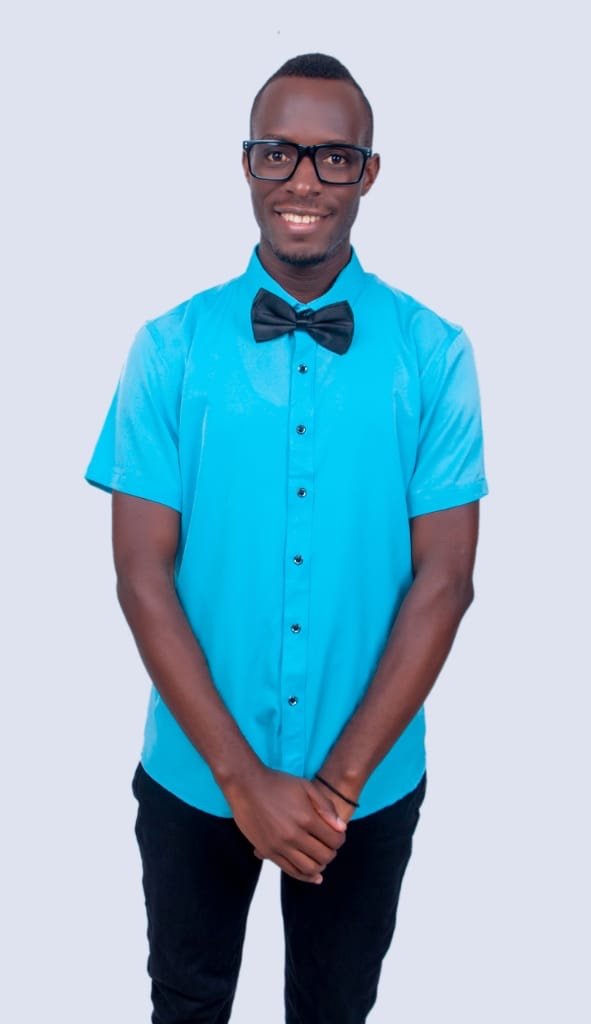 (Visited 1 time, 1 visit today)
Jose Chameleone's Mama Mia tops list as neighbours Kenya celebrate 50 years of existence
By Stuart G-Khast
Jose Chameleone is the only artiste from another country on the list and it is not by sheer luck. When we talk about East African and African Music as a whole, there is no way you can avoid crediting star singer Jose Chameleone.
Chameleone has stood the taste of time, his music aging like fine wine. No wonder he is a certified legend! Call him the Joseph of this generation.One Of his first songs he recorded in 1999, Mama Mia, has been listed among Kenya's biggest classic jams over the last 50 years. Chameleone a definition of a complete artist with unbeatable talent.
As Kenya is celebrating 50 years of existence, legendary music producer, Bruce Odhiambo compiled the 50 outstanding songs.Check it out a compilation of 50 great Kenya tracks over the last 50 years.
1963-1973
1. Helule – Daudi Kabaka
2. Dereva Kombo – Fundi Konde
3. Malaika – Fadhili Williams
4. Pole Musa – Peter Tsotsi& Nachil Pitchen.
5. Taxi Driver- Fadhili William & Malaika Boys
6. Maoni ya Twist- John Nzenze
8. Someni Vijana- David Amunga
7. African Sunset- The Bata Shoeshine Boys
9. Murata, I love you- Daniel Kamau…DK
10. Mtoto si Nguo" by John Mukabi
1973-1983
1. Higher – Kelly Brown
2. You Can Do It – Slim Ali And The Hodi Boys
3. Sina Makosa – Les Wanyika
4. JamboBwana – Them Mushrooms
5. Lunch Time- Gabriel Omollo
6. Bwana Nipe Pesa –Super Mazembe
7. Cucu wa Gakunga- John Ndicu
8. Embakasi- Mangelepa
9. Amka Kumekucha – Maroon Commandos
10. Isabella Muga—Owino Misiani/ D.O Shirati Jazz.
1983-1993
1. Karubandika – Kasaloo Kyanga
2. Adamu Na Awa – Mary Atieno
3. Shauri Yako – Nguashi Ntimbo
4. Mama Lea Mtoto – Safari Sounds
5. Afro – Les Wanyika
6. Hinde- Nyumba ya gorofaa- African Vibrations Band
7. Stellah- Freshly Mwamburi
8. Vidonge Vyao—Maalika
9. Achie Maria- Ochieng
10. My Land is Kenya- Roger Whitaker
1993-2003
1. Mama Mia – Jose Chameleone (Ugandan)
2. Tafsiri Hii- Kala Mashaka
3. Unbwogable – Gidigidi Majimaji
4. Mos Mos – Esir
5.Kenya Only- Eric Wainaina
6. Ninanoki – Nameless
7. Uhiki- Hardstone
8. Ting Badi Malo- Gidi Gidi Maji Maji
9. Total Ballaa- Poxy Pressure
10. Dunia Mbaya- Princess
July 2003-2013
1. Ndoa Ya Machozi -Tony Nyadundo
2. Riziki – Jamnazi
3. Kuna Dawa – Esther Wahome
4. Kiasi- Jua Cali
5. Kisumu 100 – Susan Owiyo
6. Money Lover- Sauti Sol
7. Kigeugeu- Jaguar
8. Tobina- Daddy Owen
9. Kadhaa- Nonini
10. Taunet Telel- Emmy Kosgei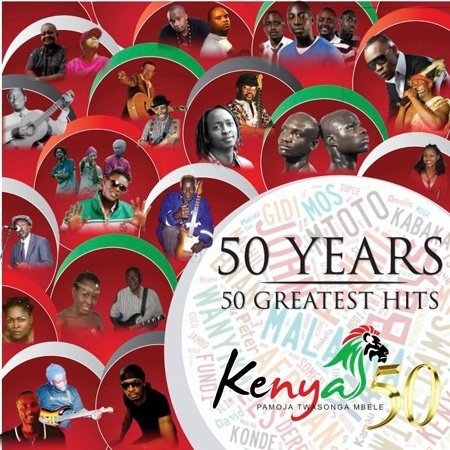 (Visited 1 time, 1 visit today)