Music Review: "Ndolelele" Mbale Artists Teach Kampala How Its Done.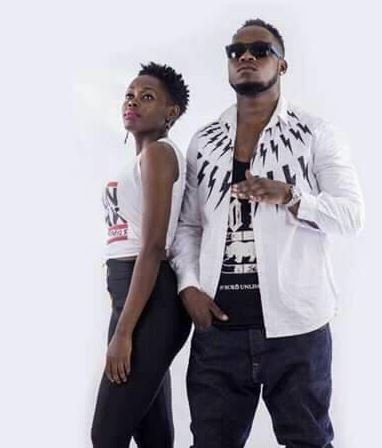 Its not coffee. Its not Nandala Mafabi. Its not Mt. Elgon. Its not Imbalu. Its Byg Ben and Sharon Sento. Yes, these guys are now the official face of Mbale town. They rise up the dust coated buildings and towering Elgon ranges overlooking the town. Their music rises above the town like eagle's nest.
Kampala looks in awe not for the courage of opposition crowd in Mbale but the sonorously woven music from the town that is known for courageous men and the ladies 'yo momma warned ya about'.
Byg Ben and Sharon Sento bring the noise with urban sound. "Ndolelele" opens with energetic sounds before pounding drum beats join in the march. Byg Ben spews lucid rhymes from the first minute and goes on strongly two verses and choruses before Sharon Sento joins in. Her pouring soft vocals add the much needed silky texture to a gritty song. However its short lived!
The artists blend English and Lumasaba. Truth be told the artists sound like South African hip-hop blend of English and Zulu and Xhosa. Wow! This is how its done!
Watch these guys gon kill it yooh, all ye sleepy Kampala cats. For now, "Ndolelele"! Whatever that means though…
Staff Writer
(Visited 898 time, 1 visit today)
George William Kigozi aka Geosteady Blackman Biography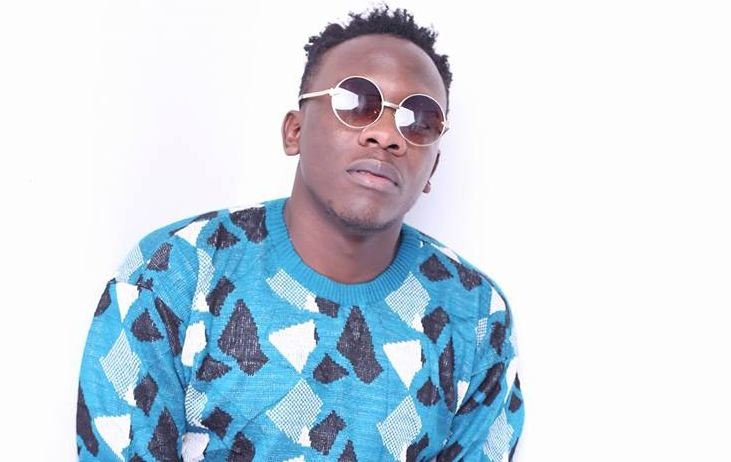 Geoasteady was born George William Kigozi on 01.04.1990.  He went Nateete Preparatory School where he did his elementary school upto primary five between 1993 – 2001, between 2002- 2003 he went to St Henry's Primary School Ndikutamadda  where he did his primary six and also sat his primary leaving examination. Geosteady enrolled for St Henry's College Gangu for his S.1 – S.4 between 2004 – 2007. he completed his studies from Masaka S.S between 2008 – 2009.
Geosteady since establishment as an artiste has done plenty of events but the most notable ones are:
1. Geosteady the 1st Ugandan Artist to Performs in Qatar.
2. UNAA convention 2017 in Las Vegas
3. Geosteady performs for Queen of Zulu and Queen of Buganda in Pretoria South Africa
4. Performs at Kadanke 2016 and 2018
5. Performs at the KCCA Carnival 07th/oct/2017 along side Diamond Platinumz
6. Performs at HIPiPo Mùsic Awards 03rd/Nov/2017
7. Performs at the MTN Award Gala Night 02nd/Jun/2017
8. Performs at Suncity Ķigali along side Charly and Nina 3rd/Dec/2016
9. Performs in Guvnor with Afrigo Band
10. Holds the most Successful concert 2017 titled "Geosteady Live in Concert" at Imperial Royale Hotel kampala on 08th/sept/2017
11. Holds a corporate event every year "Dine with Geosteady" 28th/Sept/2017(this was last year)
12. Geosteady performs at the Zzina Beach carnival every year
13. Many countries like UAE (Dubai and Qatar), Turkey,South Africa,Rwanda,USA
He has managed to get rewarded with accolades for his hard work over the years. Among the accolades are:
1. Hi SKOOL Awards BEST COLLABORATION
2. Uganda Entertainment Awards BEST RNB ARTIST 2017
3. Uganda Entertainment Awards BEST MALE ARTIST
4. Uganda entertainment Awards SONG OF THE YEAR 2017
5. Delta Force Music Awards 2017 OWOOMA SONG OF THE YEAR
6. Owooma Best Collaboration (Delta Force Music Awards 2017)
7. ZZINA AWARDS 2017/2018 BEST CONTEMPORARY ARTIST
8. SAME WAY BEST ZOUK HIPIPO MÙSIC AWARDS 2017
9. Uganda Entertainment Awards 2016 BEST COLLABORATION (Same Way)
10. Cultural Icon Award (Best Peer Educators Awards 2017)
Geosteady has a rich collection of hit songs over the years and among them are:
1. Babiyana
2. African Baibe
3. Mbuuza
4. Nawuuma
5. Mpita
6. Am in Love
7. Imagine
8. Byooli byendi
9. Ntunurila
10. Viola
11. Lwambeera
12. Ndiwamululu
13. Tokendeeza
14. Kokoliloko
15. Lovenjitis
16. Kayirigombe
17. Silubala
18. Am Ready
19. Wakikyenga
Collaborations: 
1. Apaana ft Don Mc
2. She wants me
3. Bazinagabatya ft Avon Kin
4. Same way ft Lydia Jazmine
5. African girl ft Eddy Kenzo
6. Owooma ft Charly and Nina
7. Am into You ft Korede Bello
Geosteady continues to be a reckoning force in the entertainment industry in Uganda.
(Visited 898 time, 1 visit today)
Behind the scenes of Tuff B's New Ndabirwamu Video

By Rona Karatsi
When you listen to TV star and Musician Tuff B real names Robert Sekidde's new song Ndabirwamu you are left wondering how the video will look like.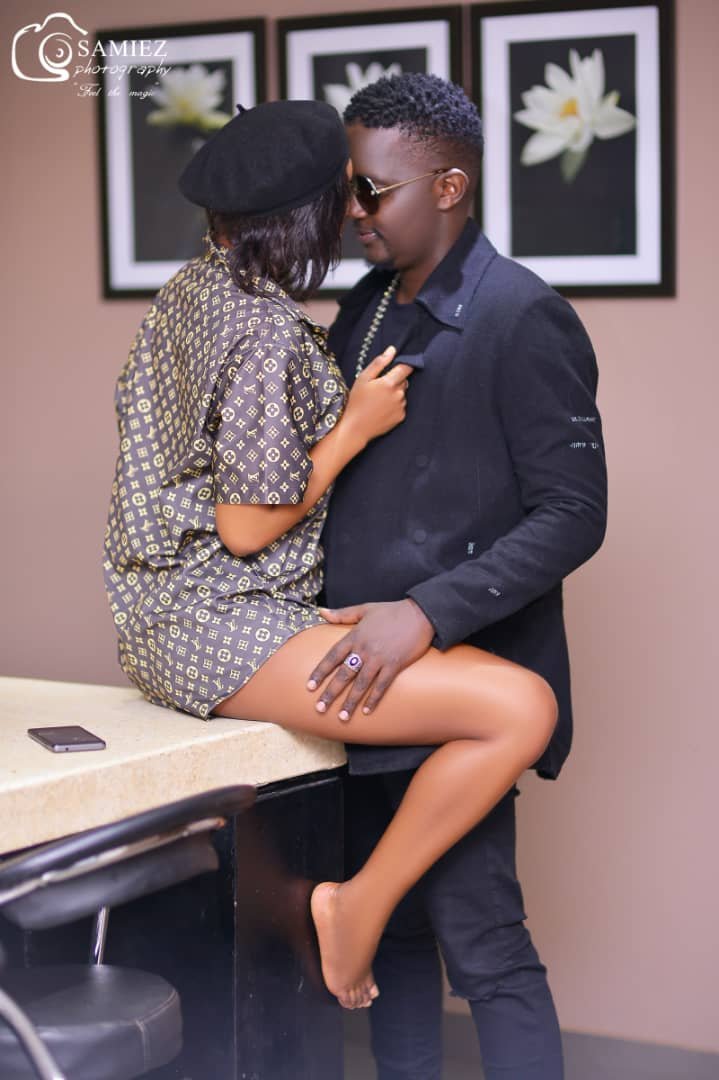 Well, let's buckle up because Singer Tuff B has shot the video of his new song Ndabilwamu. The video shot in Entebbe and directed by Disan was shot over the weekend.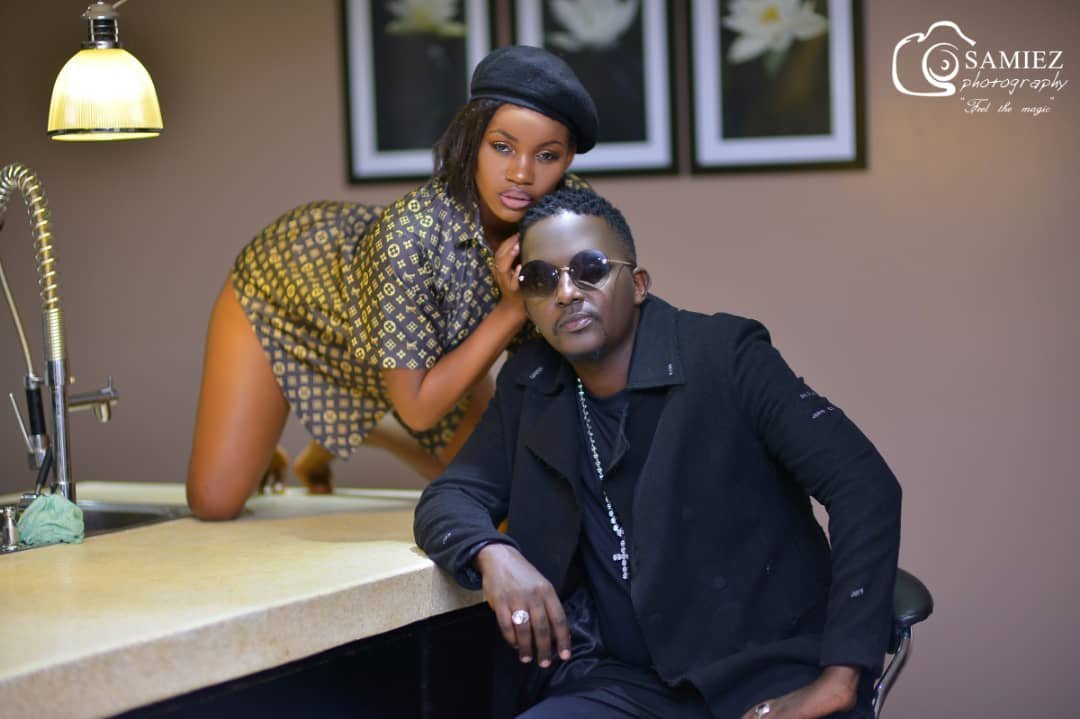 From.the behind the scenes footage, we believe that this is going to be a great video for Tuff B's fans.
Tuff B's fans on Social Media got a glimpse of the video shoot pictures and all were wowed from their comments.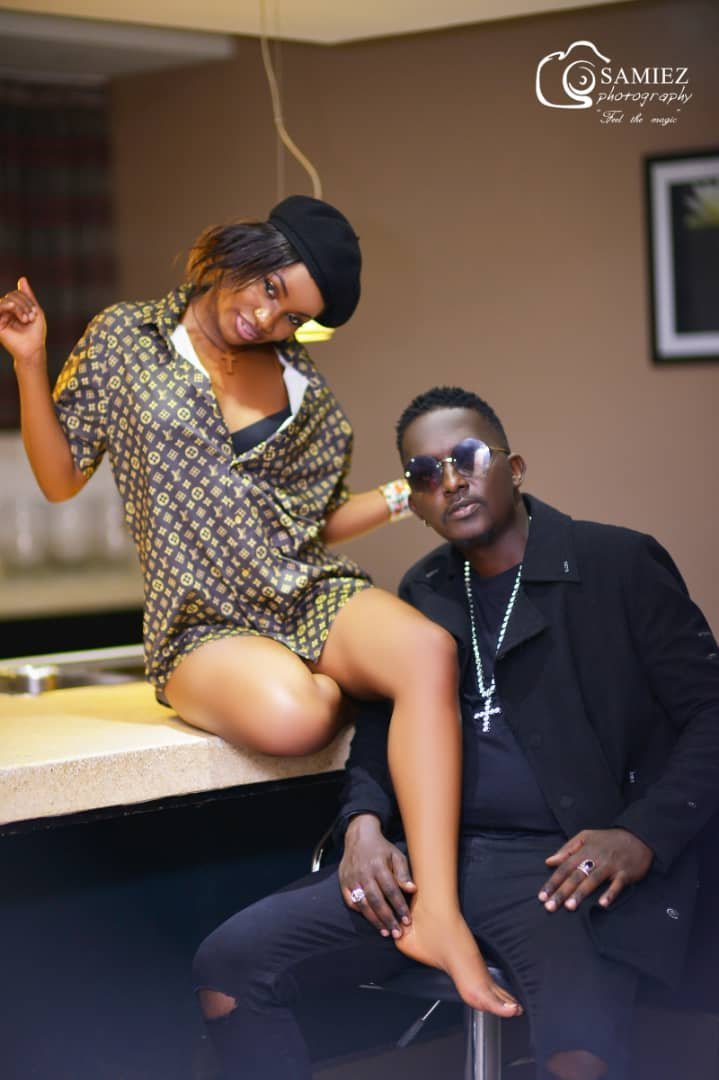 The passion in the pictures and the playfulness made us feel the energy that Tuff has put behind the video. Ndabilwamu video will hit TV screens soon.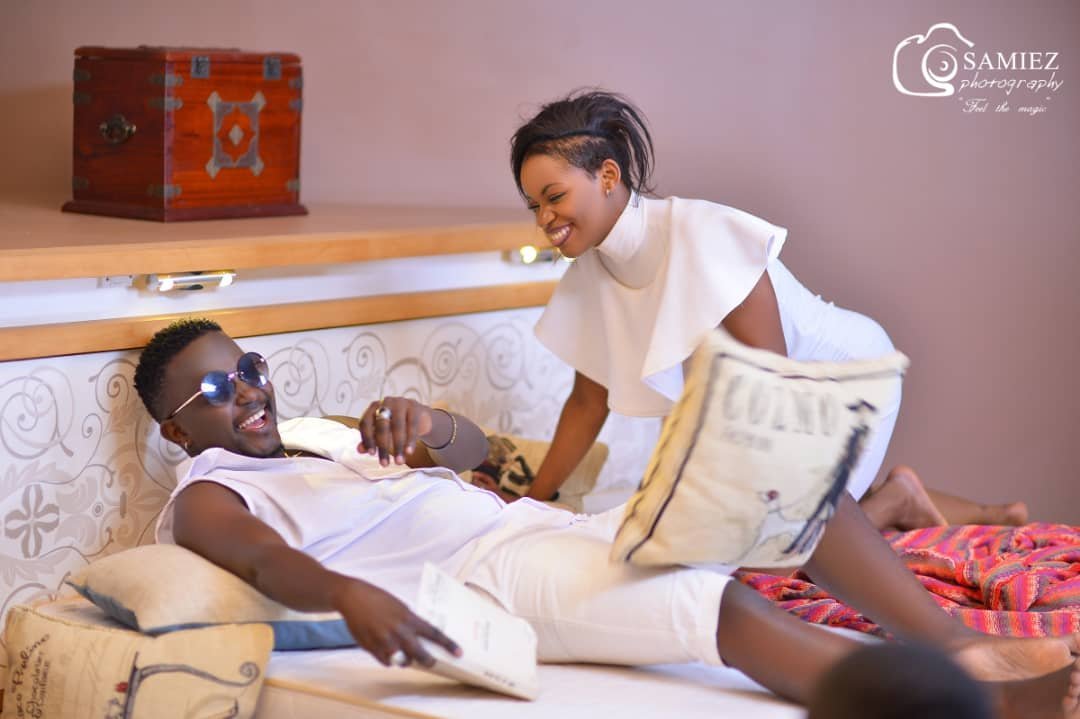 We will keep you posted.
(Visited 898 time, 1 visit today)
Meet Richie G, The Singer, Video Director and Music Producer

The mellow voiced Kenyan artiste/producer and video director Richie-G is bringing back his musical groove after a seven months break, with this new compelling love song "Rainbow," leading the way.
Watch Rainbow here.
Rainbow is a song that people who are in love can dedicate to each other, in his own words – 'there is no true definition of what love is but one can express it, and in this scenario we referred to love as a rainbow, so colorful and lovely, brightens up dull moments and makes the world go round'.
Richie-G is a Kenyan Afro-dance-hall musician, Vide
o Director and Music Producer who says art and music have always been a part of his DNA. 
He started singing from 
way back in high school, recorded his first song in 2003 but did his first video in 2007.
The affable singer/video director, who has been privileged to work with various artists as an artist and as a producer; as an artiste he did a song with Naiboi called "Agenda", as a music producer he has produced a few audios for King Kaka, Femi One, as a video director he has done videos for Guardian Angel, Oga Obinna, Jimmy Gait, Kelele Takatifu and many more.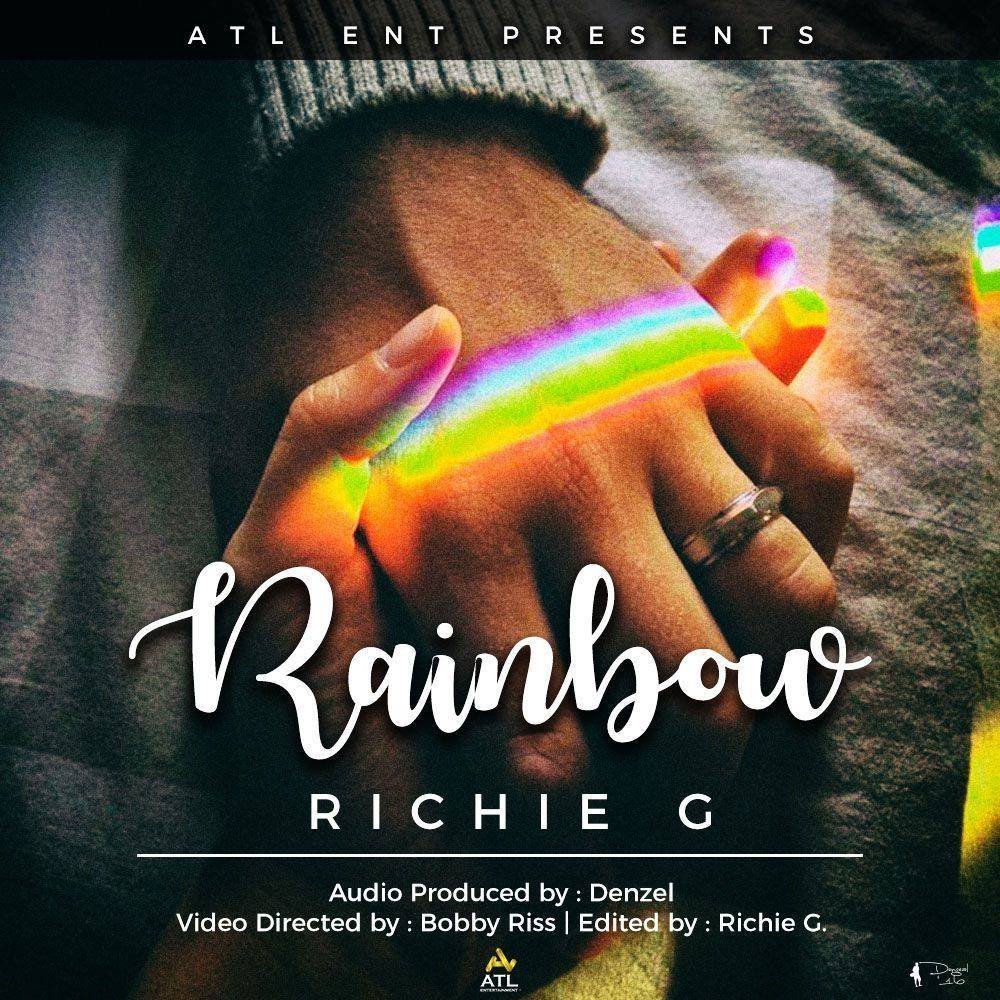 (Visited 898 time, 1 visit today)