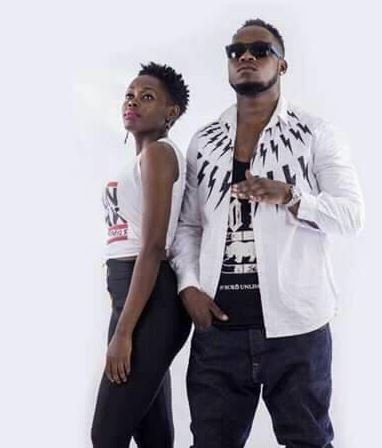 Its not coffee. Its not Nandala Mafabi. Its not Mt. Elgon. Its not Imbalu. Its Byg Ben and Sharon Sento. Yes, these guys are now the official face of Mbale town. They rise up the dust coated buildings and towering Elgon ranges overlooking the town. Their music rises above the town like eagle's nest.
Kampala looks in awe not for the courage of opposition crowd in Mbale but the sonorously woven music from the town that is known for courageous men and the ladies 'yo momma warned ya about'.
Byg Ben and Sharon Sento bring the noise with urban sound. "Ndolelele" opens with energetic sounds before pounding drum beats join in the march. Byg Ben spews lucid rhymes from the first minute and goes on strongly two verses and choruses before Sharon Sento joins in. Her pouring soft vocals add the much needed silky texture to a gritty song. However its short lived!
The artists blend English and Lumasaba. Truth be told the artists sound like South African hip-hop blend of English and Zulu and Xhosa. Wow! This is how its done!
Watch these guys gon kill it yooh, all ye sleepy Kampala cats. For now, "Ndolelele"! Whatever that means though…
Staff Writer
(Visited 898 time, 1 visit today)