MTN Uganda Launches Three Year UGX 1.290 Billion Shillings Landmark Sponsorship Package For Uganda Premier League Champions KCCA
MTN Uganda today announced a three year landmark sponsorship deal towards KCCA Football Club activities.
Announcing this sponsorship, Chief Executive Officer Wim Vanhelleputte remarked, "Today we launch a partnership between two winning teams. MTN Uganda is therefore proud to sponsor KCCA FC sporting activities to the tune of over One Billion Two Hundred and Ninety Million Uganda Shillings (Ugx. 1.290B). This will support club activities for the next three years. With this landmark partnership, we are of the strong belief that this will go a long way in strengthening the club activities and by default, the players' welfare." KCCA FC will receive Ugx. 430 million per year as part of this MTN Sponsorship package.
MTN has over the years avidly supported various sports activities in Uganda ranging from the national football and the Basketball Leagues. Rugby giants Heathens have similarly benefitted from MTN's sponsorship of local sporting teams and star sporting performers such as golfer Deo Akope, the monthly MTN Golf Mugs, Kampala Club Chairman's Cup to mention but a few. MTN has previously sponsored the Uganda National Football and Cricket teams.
Congratulating KCCA FC on its recent accolades in the Uganda Premier League, Wim added, "MTN as the number one telecommunications company identifies strongly with the success that you have achieved over the recent years. In our drive to make the lives of our customers better, we have similarly scored on many fronts this year from ensuring you have a robust network to connect with your fans and families, to the various innovations in MoKash, Mobile Money, Unlimited Internet, reduced internet bundles, Ayo insurance to mention but a few."
We have a strong partnership with KCCA already as an institution, working jointly to support development of our city and this is evident in our construction of sanitation facilities from the MTN Kampala Marathon proceeds and more recently through MTN's 21 Days of Y'ello Care where we invested in various KCCA schools in Lubiri and Bukoto.
The Executive Director, Kampala Capital City Authority Miss Jennifer Musisi lauded MTN's support to KCCA FC. Noting that MTN's continued support of the sporting sector continues to cement its reputation as a reliable partner in development of the city and its stakeholders. "Thank you for helping us in the transformation journey of Kampala and not tiring to partner with KCCA," she concluded.
As a key partner in Uganda's overall development, MTN shall continue to identify opportunities to support and sponsor in line with our mission of spreading our Y'ello wherever we operate to make our customers lives better.
(Visited 337 time, 1 visit today)
Feffe Bussi now trend setter? Prompts retired Abdul Mulaasi to Rydim.
With the ongoing rap battles amongst rappers to prove who is better than who, the least person you would expect to join in has actually done it. While one would think the trending WHO IS WHO battle was amongst the young rappers that are fighting for supremacy, veteran singer Abdul Mulaasi has also released his version.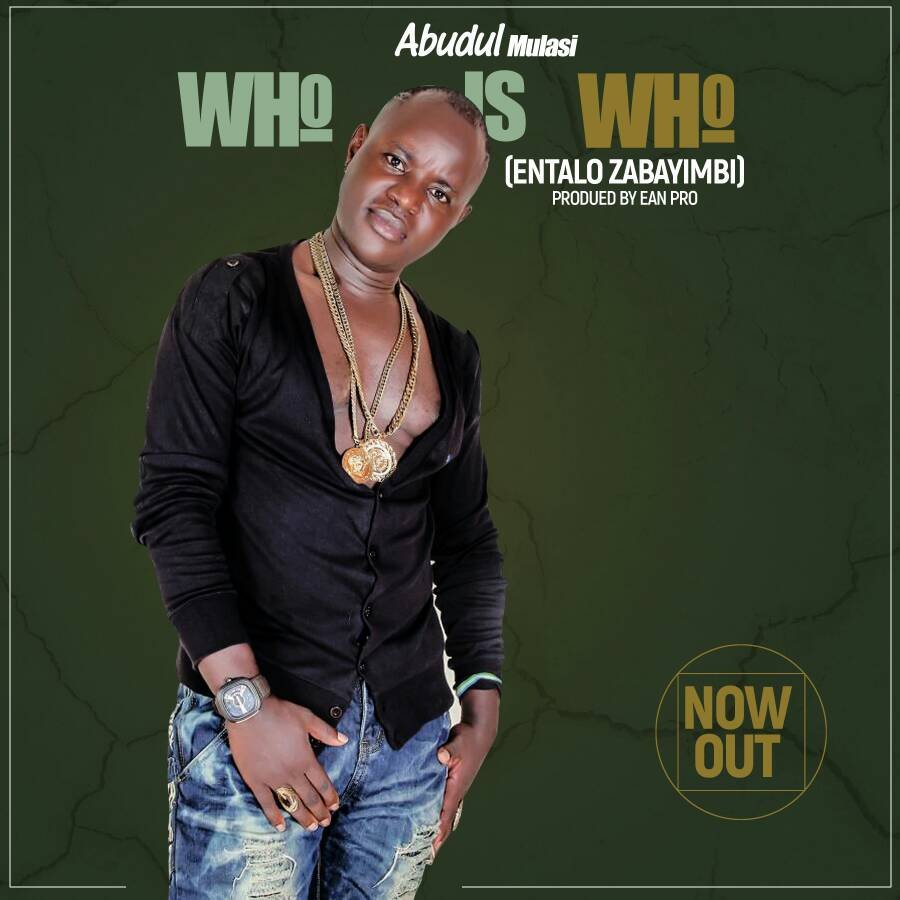 Abdul Mulaasi's version titled Entalo Zabayimbi is another to join the already many challenges. In Entalo Zabayimbi Abdul Mulaasi seems to counsel the new generation on focusing on music rather than battles. This latest challenge leaves many wondering has Feffe Bussi set trend of sorts to the extent that even Kadongo kamu singer Abdul Mulassi is tempted to attempt?
Previously Ray Rachel, Da Agent, Bravel de Sniper, Jonah Steven while Kamenyo and Gravity anticipate to drop their versions soon.
(Visited 337 time, 1 visit today)
After 10 Years of Cheating on Each Other, Onyango Gareth and Nickita Break-Up
By Our Reporter
Celebrity couples are trendy. Everyone loves to follow them and they do pay back in the same price. They constantly feed the fans on public displays of affection.
That was the case with the events gurus come lovers; Onyango Gareth and Nickita Bachu. Their love made many wish to have the same.
But behind the scenes, the couple was always on and off trading cheating accusations. For a moment, it seems as though they had decided; "well let us cheat and try to work it out."
They both hopped they would outgrow the vice. When the baby came in, Nickita got a little more serious with the relationship and started insisting on marriage. "She really wanted this thing to work, if not for her, at least for the baby,"says one of their close friends.
Men age like wine, women age like milk. Nickita was not getting any more beautiful. Gareth on the other hand had transformed into the perfect hunk, rolling around with the likes of Bebe Cool and Rajiv Ruparelia.
"Gareth felt it was high time he upgraded to a woman of his level. Besides, he felt this whole thing was a lie, there was no more love. All they had between each other was a baby nothing else," our snoops reveal.
When 2018 begun, it was high on Gareth's resolutions. He was no longer discreet about his cheating sprees. He even removed the passwords from his phone. He had no fear. He was on the pulse.
A day to Valentines, Gareth came home after a late night of work and asked to have a chat with Nickita; "Hun, I think it is over. This is about me not you. I am moving on with my life. But you will forever be someone I loved and the mother of my kid."
At this point Nickita broke down and pleaded for forgiveness but all this fell on deaf ears. "She is even still depressed. She wants to say nothing about this matter. She rarely hangs out. She feels like her whole future has been cracked," her bff tells us.
Gareth on the other hand is rumoured to have moved on with a Buganda Princess, one of the Kabaka's daughters.
(Visited 337 time, 1 visit today)
Photos: Spice Diana premiers 32 video to a full house at Amnesia.
On form singer spice Diana last night premiered her latest video 32 to a full house at Jinja based club Amnesia. Being a campus night that the bar, a lot of campus going youth graced the event and had a blast to the fullest.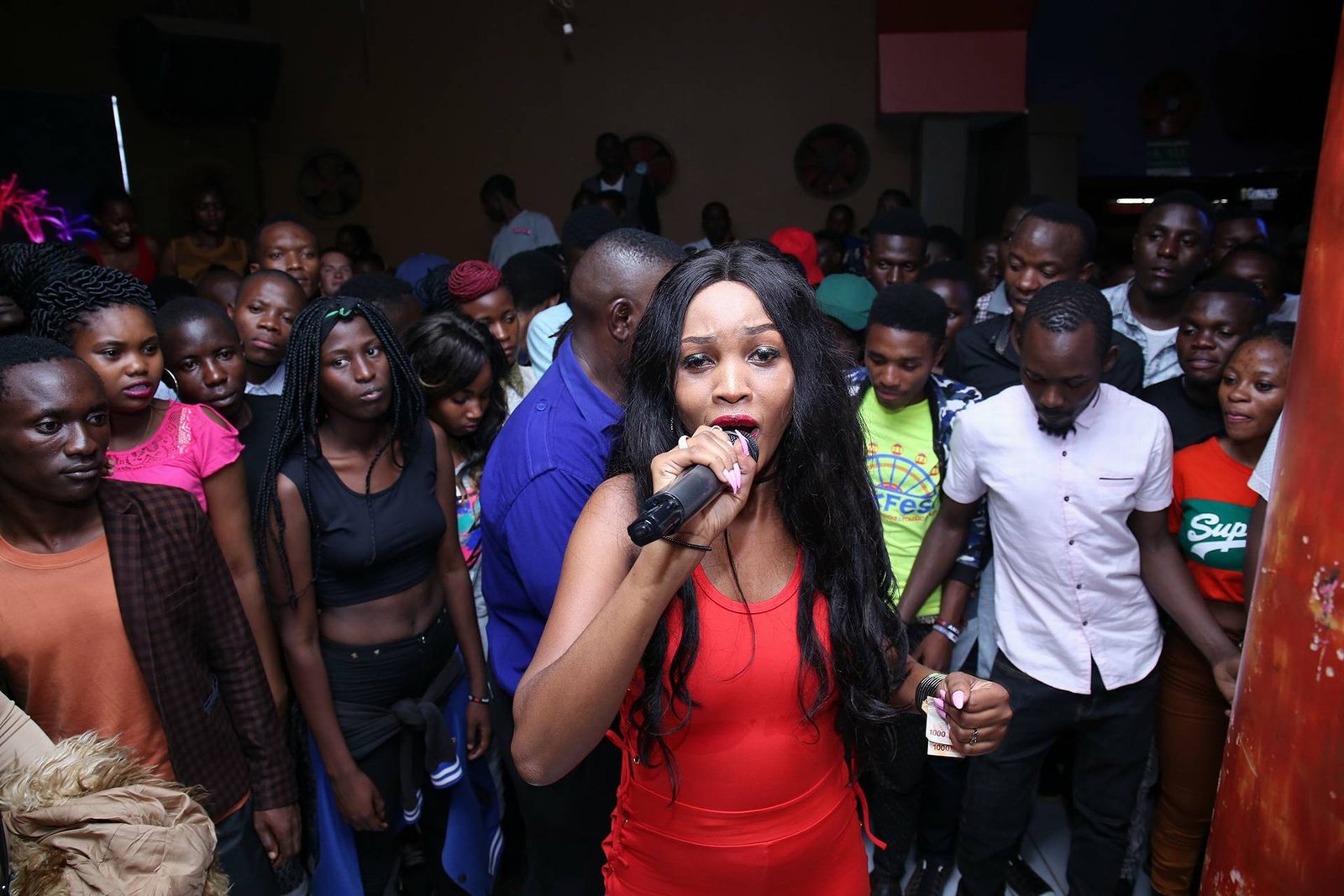 Spice Diana also performed some of her old songs to an already excited crowd.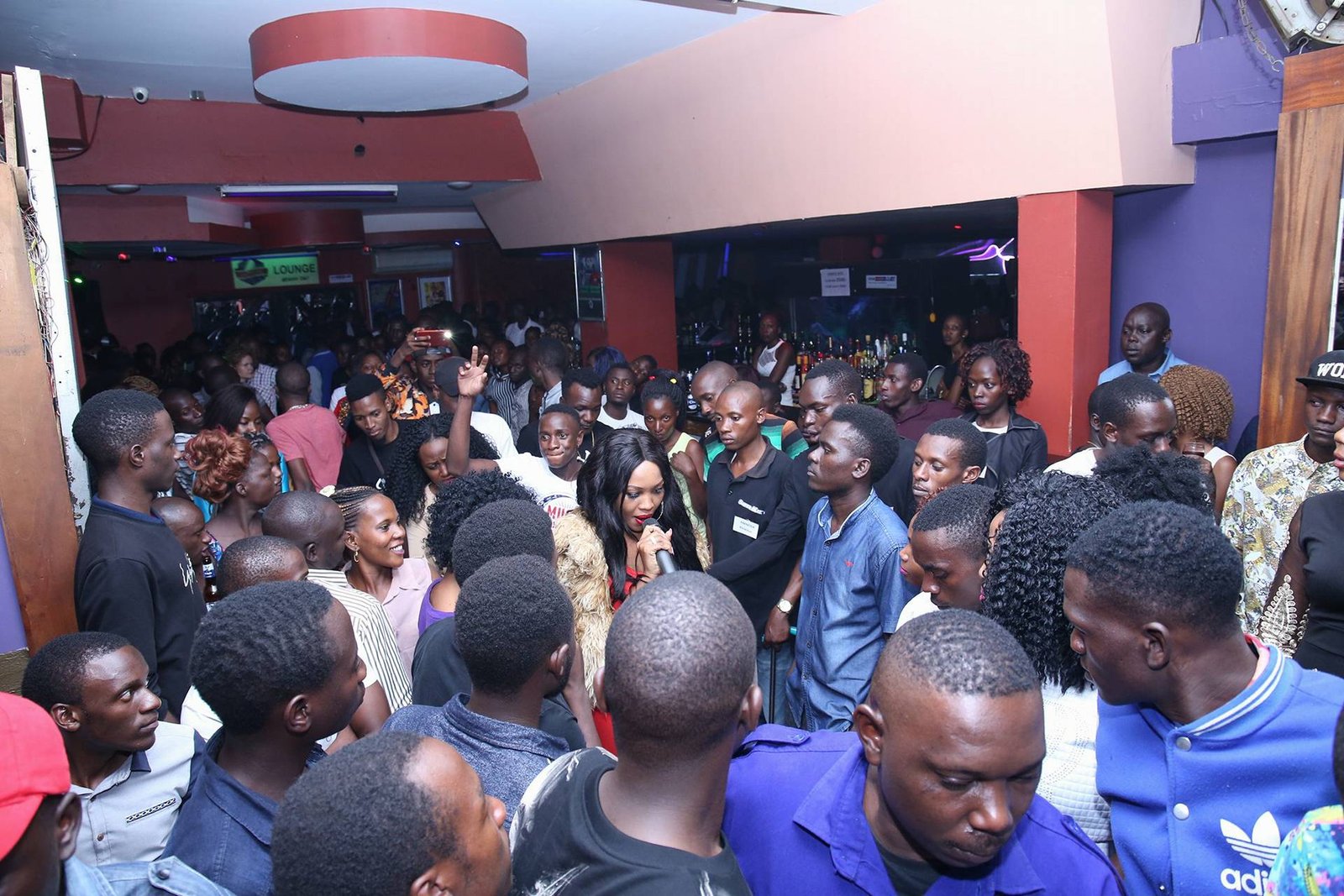 (Visited 337 time, 1 visit today)