Miss Uganda Beauty Contest Gets New Sponsors.

By Isaac Mites 
The last we had about the Miss Uganda beauty pageant is that it was lacking sponsors. The investors in the franchise were not realizing any profits, therefore they decided to withdraw their support. 
However, new information reveals that the contest has got new sponsors and will certainly take place this December. We are yet to confirm the new sponsors, but meanwhile get ready for the glamorous event that will come towards the close of the year.
It's also said that it will be more a competitive and entertaining event than ever because the sponsors have resorted to gaining more expatriates in the judgeship panel.
Keep it BigEye.ug for any updates.
Contact Isaac Mites
@Jigsaw_myts
Isaac.mites@gmail.co­m
(Visited 1 time, 1 visit today)
Thousands flock Burna Boy show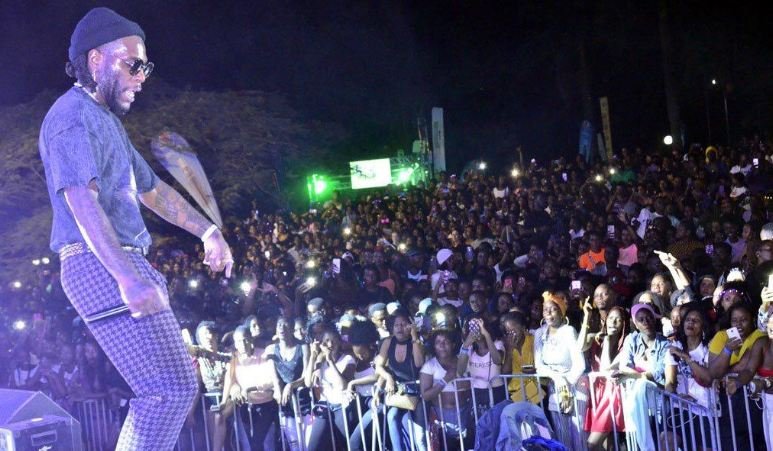 By Our Reporter
Nigerian singer Burna Boy has a huge fan base in Uganda and it showed on Friday evening. This after thousands flocked the Kampala Sheraton hotel for his much anticipated concert dubbed "Burna Boy Experience".
By 7pm, the hotel was already teeming with activity as the singer's fans made their way to the Sheraton gardens where the concert was set. By 10 pm the gardens were fully packed from the ordinary to the VVIP section. However, getting in was not an all-smooth experience as revelers had to push and shove their way to the venue.
Their struggle was in the end all worth it. Burna Boy gave revelers a show to remember in an electrifying performance that lasted for a close to an hour.
Stepping on stage at around 11.40pm, he was received with loud cheers and ululations as the eagerly waiting crowd went into a frenzy. Revelers drew closer to the stage. Hoisting phones in the air, they were ready to capture the memory and have it etched on the interwebs forever. The moment everyone had been waiting had finally arrived.
Burna who was backed by his band kicked off his performance with his hit song, "All Eyes On Me", an apt choice as now all the attention was fixated on him. He went to perform his several other hit songs including Gbona, On the Low, and Yawadey among others that had the crowd dancing and singing along with him.
The show which went on until 12.30am, also featured performances from Ugandan singers including Sheebah, Irene Ntale, Fik Fameica and John Blaq among others.
(Visited 1 time, 1 visit today)
Burna Boy cheats Uganda in 15 minute performance

Much anticipated Nigerian singer Burna Boy who Ugandan revellers have been yearning for a very long time did not live to impress as anticipated. The singer who was hired by Pepsi and event organised by Kasana events made Ugandans wish they had partied elsewhere with their hard earned money.
Burna Boy travelled 3,965KM to Kampala to perform for 15 minutes and bag thousands of dollars. Ugandans have been left disappointed in both the artiste and event organisers.
Ugandan perfomers Fic Fameika, Irene Ntale, John Blaq and Sheebah Karungi were better performers and wowed the crowd better on the night
A one reveller Nimusiima Edward had these remarks "Now that we are all sober, let's talk about last night's Burna Boy's concert.
The VIP section was like a mini Kampala City Festival with approximately 2.5 million people. I couldn't see where the stage was, because I stood about 10kms away. It looked like a political rally in Kiboga.
Buying a drink (with your own money) was as hard as counting hair. I stepped out to pick a friend and I found an extra 1 million people stranded at the gate, all struggling to enter. Mind, these had VIP tickets. The gate was closed. People had to beg (bribe) to enter. It was almost like entering heaven. But heaven is easier to enter, I think.
The sound was fine. Really fine. The performances? I only remember John Blaq who performed for 45 seconds and said, "Aya baasss, I am out."
I don't know what happened in the ordinary section. I am sure extraordinary things happened in there. In fact, ordinary chaps were closer to the stage than VVIP and VIP sections, which is fine. But I am sure it was a hotbed of thuggery.
The event was just there. Boring. Until Burna Boy came and breathed life into it. His performance was fine. I loved it. I didn't see him (how could you), but I heard him.
Kasana Events took the kasana quite literally and had to Burna us."
(Visited 1 time, 1 visit today)
Neglected Rema leaves Kenzo's home, shifts to Namugongo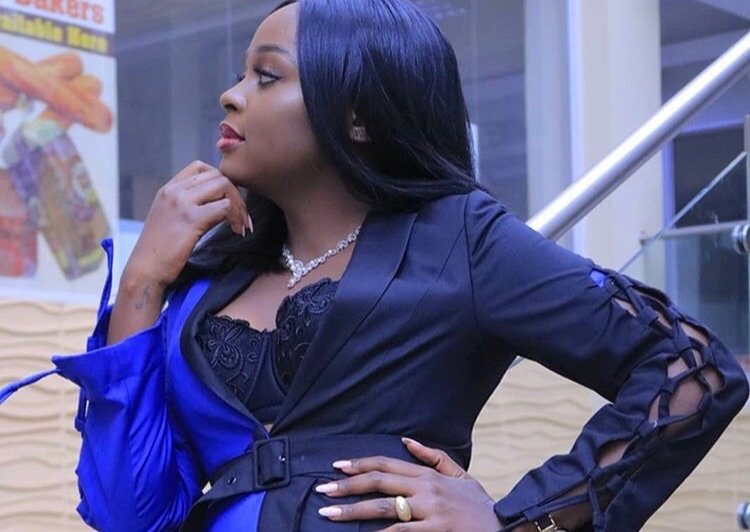 The cat has been let out of the bag as Rema's marriage with Kenzo hits the rock. The embattled female singer has finally broken down and packed bags out of Kenzo's Seguku based pad.
Rema has been confirmed to have shifted to Namugongo after Kenzo abandoned her for two straight years and rented in Buziga.
The couple doesn't not love to talk about their marriage so we have not got a comment from them regarding this.
(Visited 1 time, 1 visit today)