Miss Uganda Beauty Contest Gets New Sponsors.
By Isaac Mites 
The last we had about the Miss Uganda beauty pageant is that it was lacking sponsors. The investors in the franchise were not realizing any profits, therefore they decided to withdraw their support. 
However, new information reveals that the contest has got new sponsors and will certainly take place this December. We are yet to confirm the new sponsors, but meanwhile get ready for the glamorous event that will come towards the close of the year.
It's also said that it will be more a competitive and entertaining event than ever because the sponsors have resorted to gaining more expatriates in the judgeship panel.
Keep it BigEye.ug for any updates.
Contact Isaac Mites
@Jigsaw_myts
Isaac.mites@gmail.co­m
(Visited 1 time, 1 visit today)
Meet Fattah a new dancehall singer to watch out for
With everyday emerging talent there is a new artiste on the rise everyday. The latest to emerge is Fattah who has started in high gear.
Fattah real names Nakazzi Lilian is one of the fresh artistes in the Ragga and Dancehall music who is already causing threat to the industry with her unique style and energy
Unlike other female singers, Fattah writes her own music and she has managed to record a couple of hit songs like Onjogeza, Limit, Mall Me, DNA, and her latest Budget featuring Feffe Bussi which has so far got a warm reception from music lovers, featuring on every night club's playlist
According Fattah since childhood, she had a passion for music and her dream has always been to become a musician until last year when she decided to take it on as her professional. She is working on a full album that she is set to release before the year ends and news from her camp indicate that it's featuring a couple of top artists in Uganda
(Visited 1 time, 1 visit today)
Photos: What you missed at Evoke Night Jinja edition
By Our Reporter
Part lovers in Jinja were treated to a fun-filled evening as Evoke Night came to the Stone City on Saturday.
Hosted at Forever Resort, revelers who started trickling in as early as 7pm enjoyed an evening of spoken word, dance showcases, and dj mixes before the evening was crowned with a performance from new music sensation John Blaq.
Despite his late arrival, the "Do Dat" hit maker did not disappoint when he finally stepped on stage. He was welcomed with wild cheers from the audience that had been waiting in so much anticipation.
He wasted no more time as he dived straight into the business of the evening, belting out song after song.
Blaq had the crowd singing and dancing to several of his hit songs which included "Tukwatagane", "Do Dat" and "Obubadi" among others.
When he finally stepped off stage, it was clear the crowd had had a good time as they departed at leisure.
The Club beer-sponsored event is aimed at celebrating raw talent by providing a platform for young and gifted performers to showcase and express themselves through art.
Here are some photos from the event: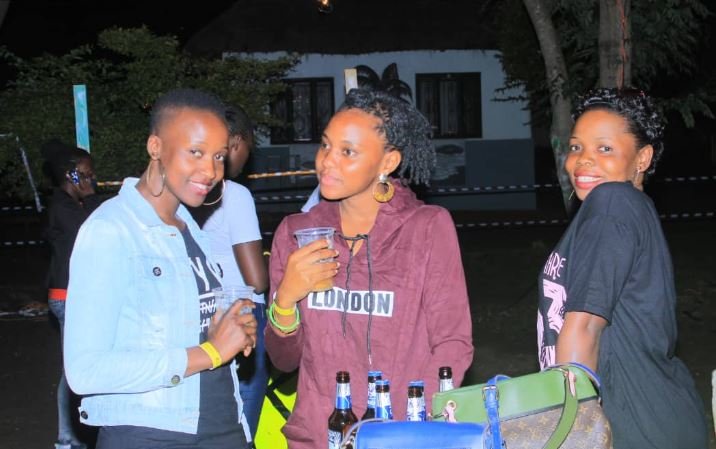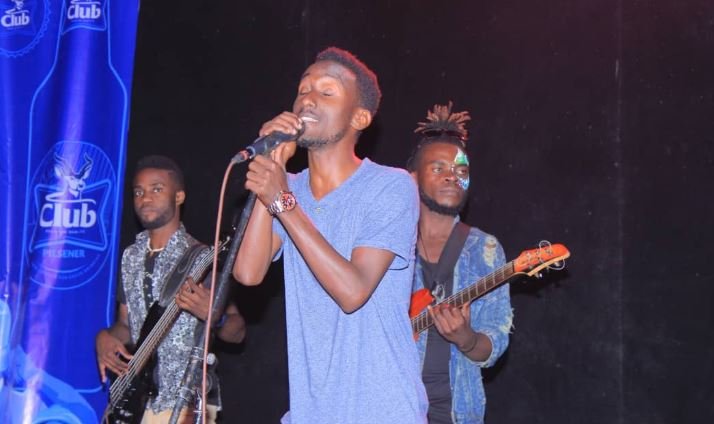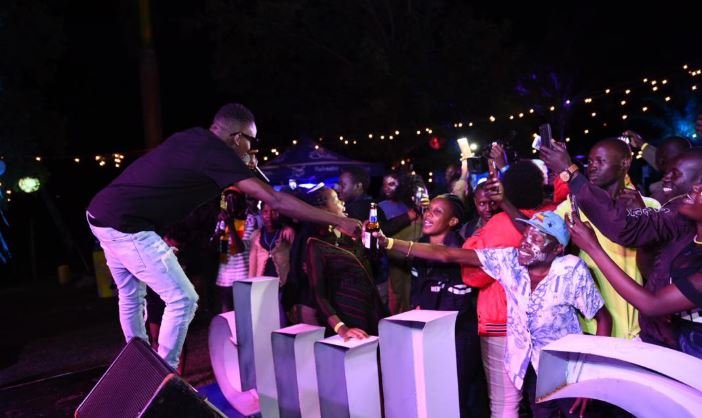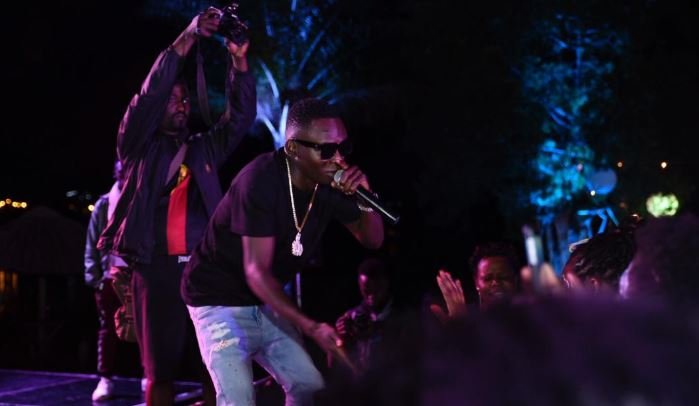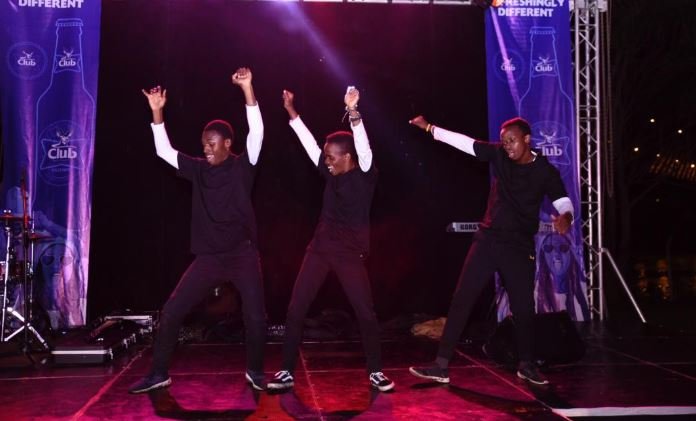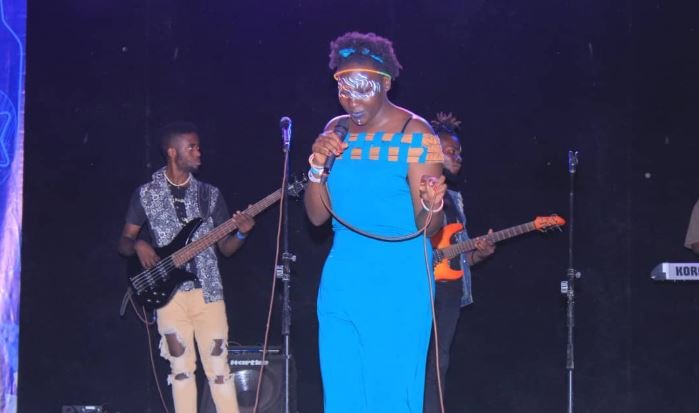 (Visited 1 time, 1 visit today)
Alex Muhangi's Comedy Store to host Diamond Platnumz next Week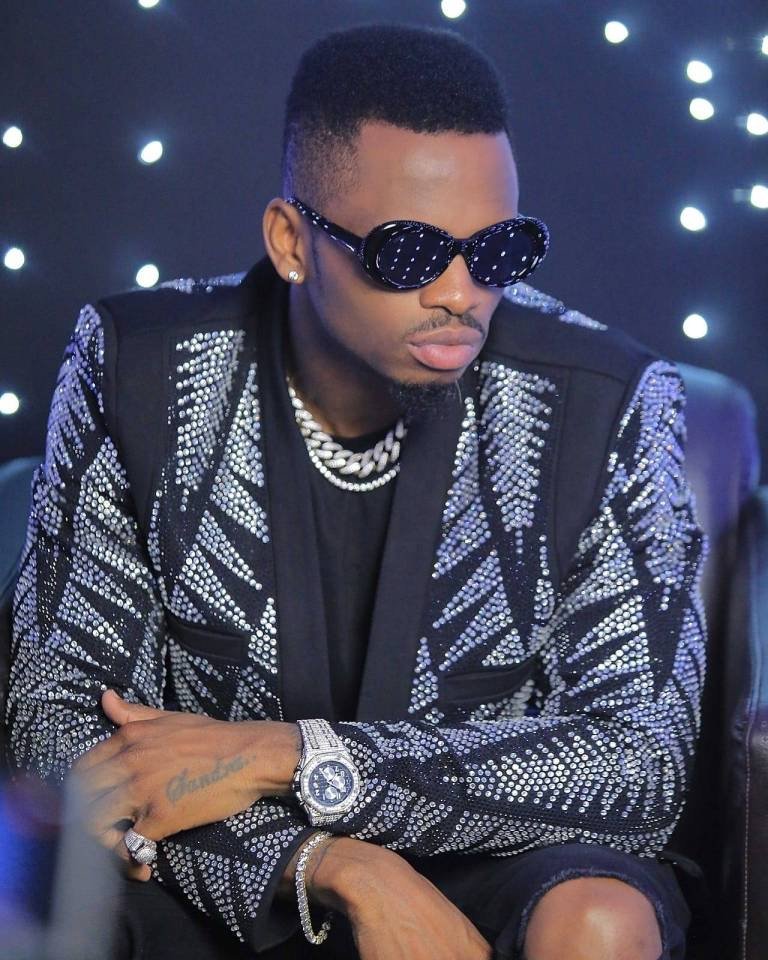 The weekly comedy show hosted by Alex Muhangi is flying in Tanzania's Bongo Flava star 'Diamond Platnumz' at next week's Comedy store. Muhangi announced this during the recent episode of the comedy store hosted at UMA lugogo grounds, that Eric Omondi and Diamond will headline Comedy store next week on 25th July, the music star who formerly dated our own Zari, will be performing songs like 'African Beauty', Tetema, Kwangalu etc.
Comedy Store so far this year has hosted several big international acts like Klint Da drunk from Nigeria, Eric Omondi and singer Jaguar from Kenya.Diamond Platnumz last performed in Uganda in 2017 at the Kampala City Carvival.
(Visited 1 time, 1 visit today)