MISS TOURISM AIMS FOR MISS HERITAGE CROWN
Miss Tourism Uganda will represent her country in the Kingdom of Lesotho, Africa on 6 December at the Miss Heritage 2014 pageant competition.
3rd runner-up Ayishar Naguddi , the 2013 high contender for the Miss tourism crown will have the opportunity to represent the most important feature of Uganda, which is National Heritage.
Miss Heritage 2014 shall be hosted under the theme "Sustainable Heritage through Education", where the winners shall be crowned in their heritage national wears.
Rwanda, Philippines, Uganda, Morocco, Ghana, Myanmar, Mauritius, Iceland , Botswana, Zimbabwe, South Africa and Brazil are among the 36 countries that are expected to participate.
Miss Heritage Pageant is an innovative international pageant that promotes world tangible and intangible heritage by celebrating the intelligence, integrity and personality of women, using Heritage as a tool for sustainable development.
The current Miss Heritage title holder is Shequera Grace King from Bahamas who was crowned Harare Zimbabwe.
Miss Heritage Pageant's Vision statement runs consistent with UNESCO conventions on world Heritage in which the pageant mission statement being ''Celebrating Diverse Beautiful Cultures.''
Participation is open to single and never been married women from ages 17 -28, height 1.64m. The women will represent their nations' heritage; from the physical and personality characteristics of the people, the values, the climate, the religion, literature, the laws, the man made and none man made features, the history , the current affairs and the ideas and philosophy of their respective countries.
Ayishar Nagudi is former Uganda's Miss University Africa representative 2012, former Miss Uganda Runner Up 2010, 1st runners-up Miss East Africa. she has the Ambassadorial Award for Best Smile for Face of Oriflame East Africa till todate and she is Miss Africa Carribean and the Pacific 2013.
(Visited 1 time, 1 visit today)
Pastor Wilson Bugembe receives standing ovation at his first ever comedy store appearance, crowd asks for return leg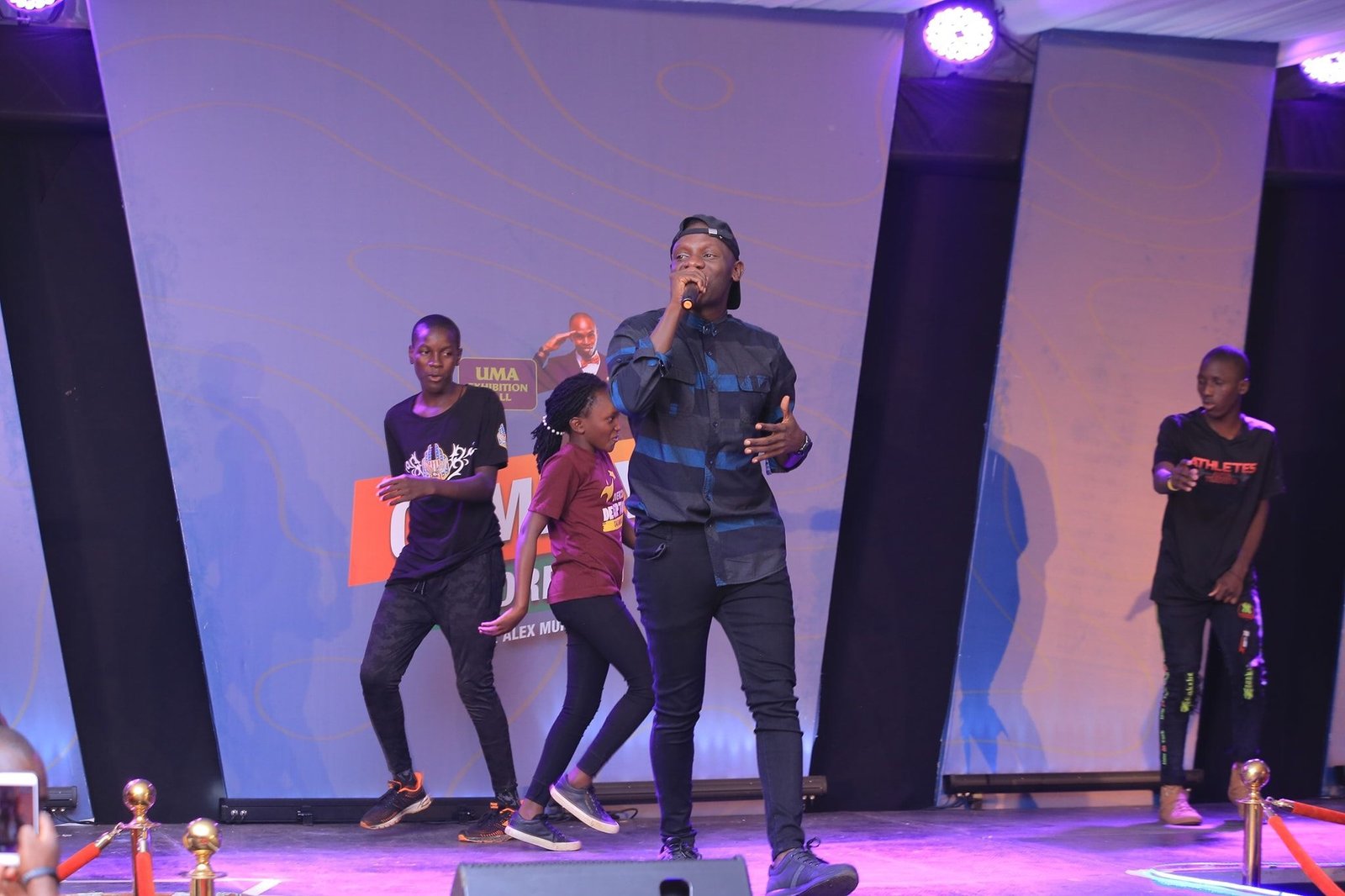 For the first time ever Pastor Wilson Bugembe who doubles as a singer Graced Alex Muhangi's comedy store for the weekly show at UMA. Unlike all previous shows, last nights show was different. Pastor Bugembe made both believers and not so much church people stand on their feet throughout his entire exhibition as he sang through most of his songs.
The crowd that so much turned up for the gospel singer kept on their toes wondering what the singing pastor had in store for them. A usually delivering pastor did not disappoint as he stepped on stage and later went into the standing crowd performing his ever loved songs.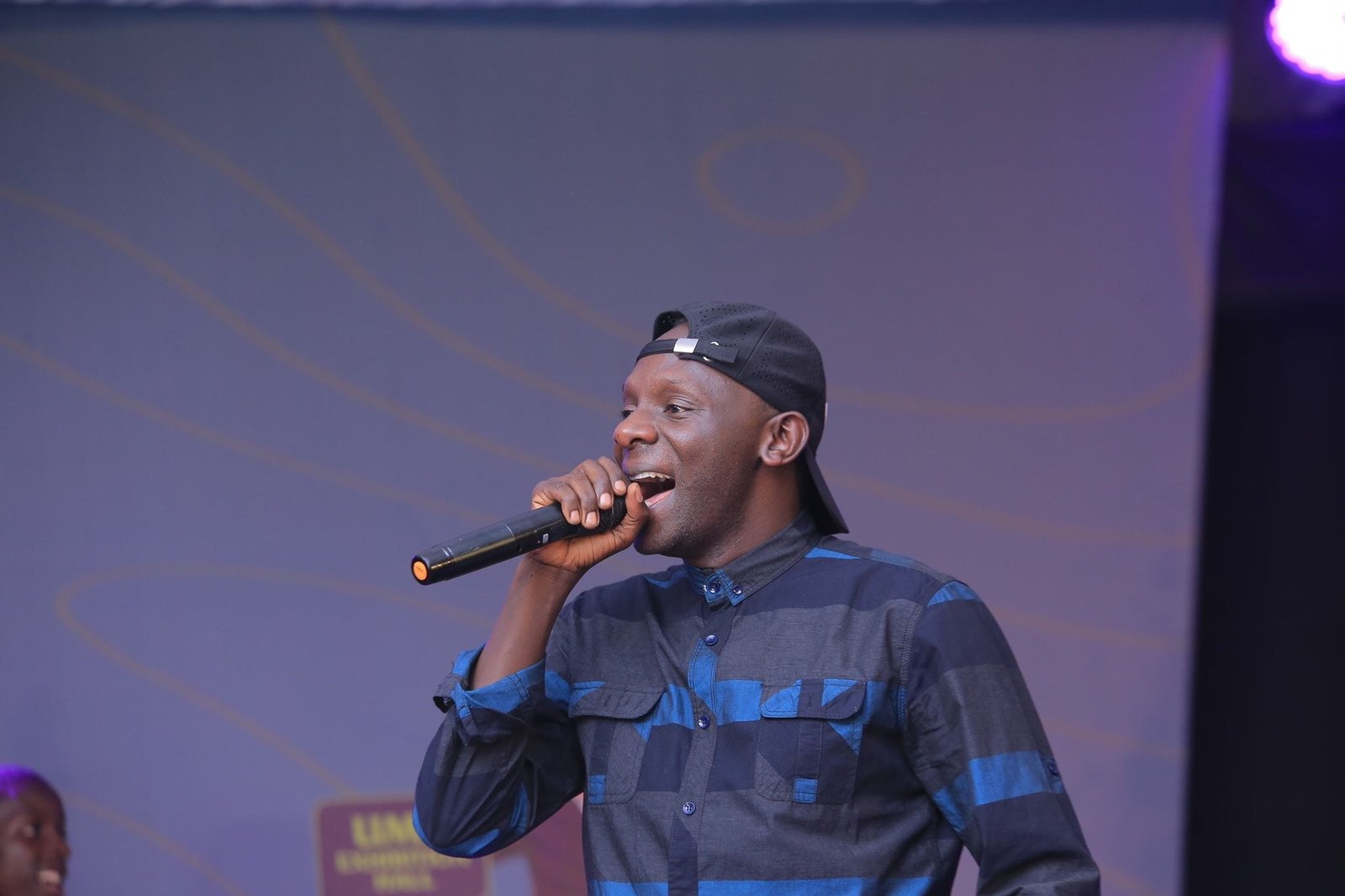 Towards the end of his exhibition, the crowd asked for his Omwooyo song that he did not expect the crowd at UMA loved so much. He performed it with all hands in the air for the crowd that worshipped along. Pastor Bugembe prayed for the crowd and Alex Muhangi before introducing a group of young people that he got off the streets and now takes care of at his Nansana based church. Comedy Store audience asked he returns soon since they did not get enough of him.
The night show also featured, Spice Diana, Tonix and Chozen Blood who equally put up an exciting exhibition.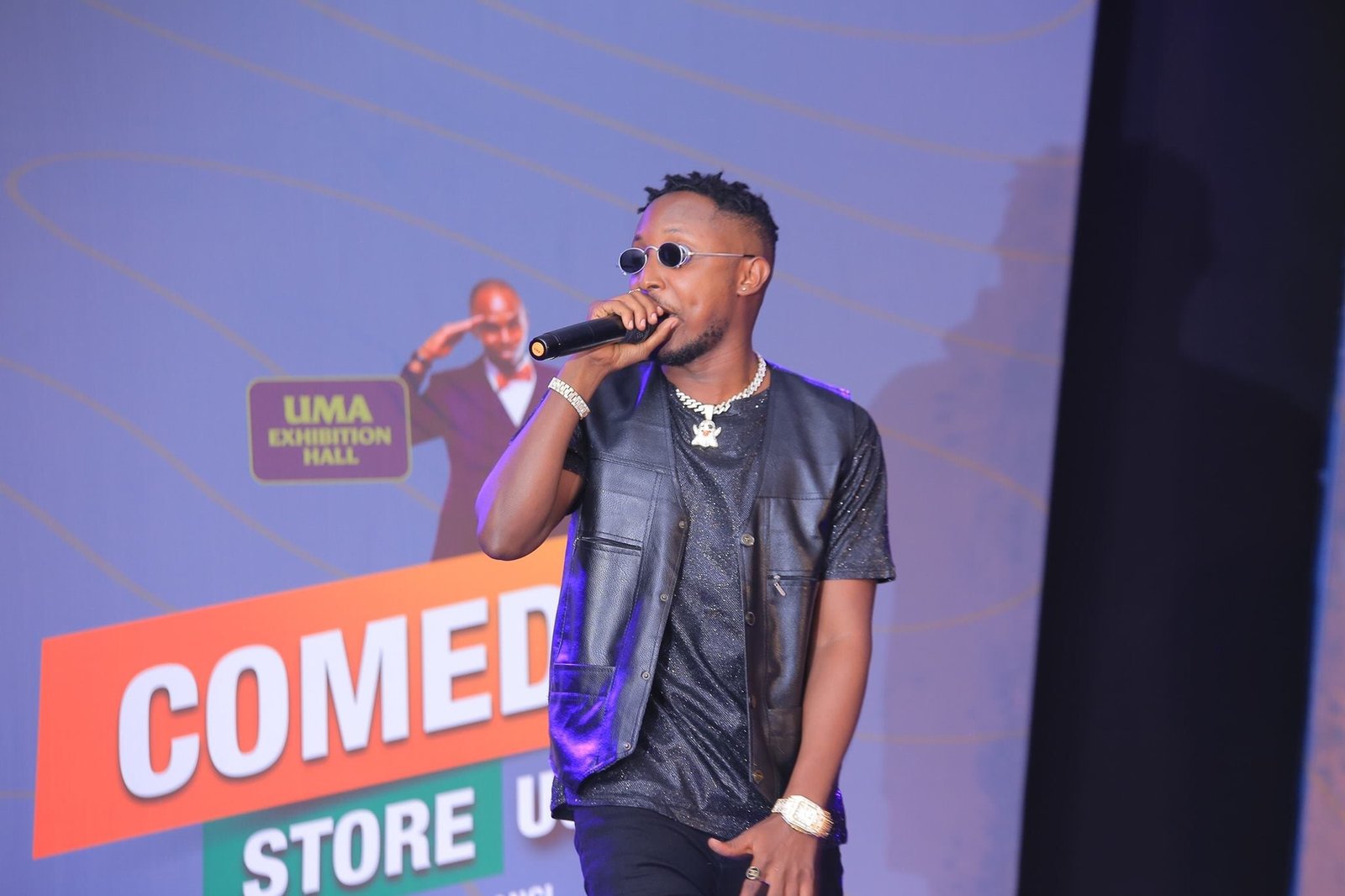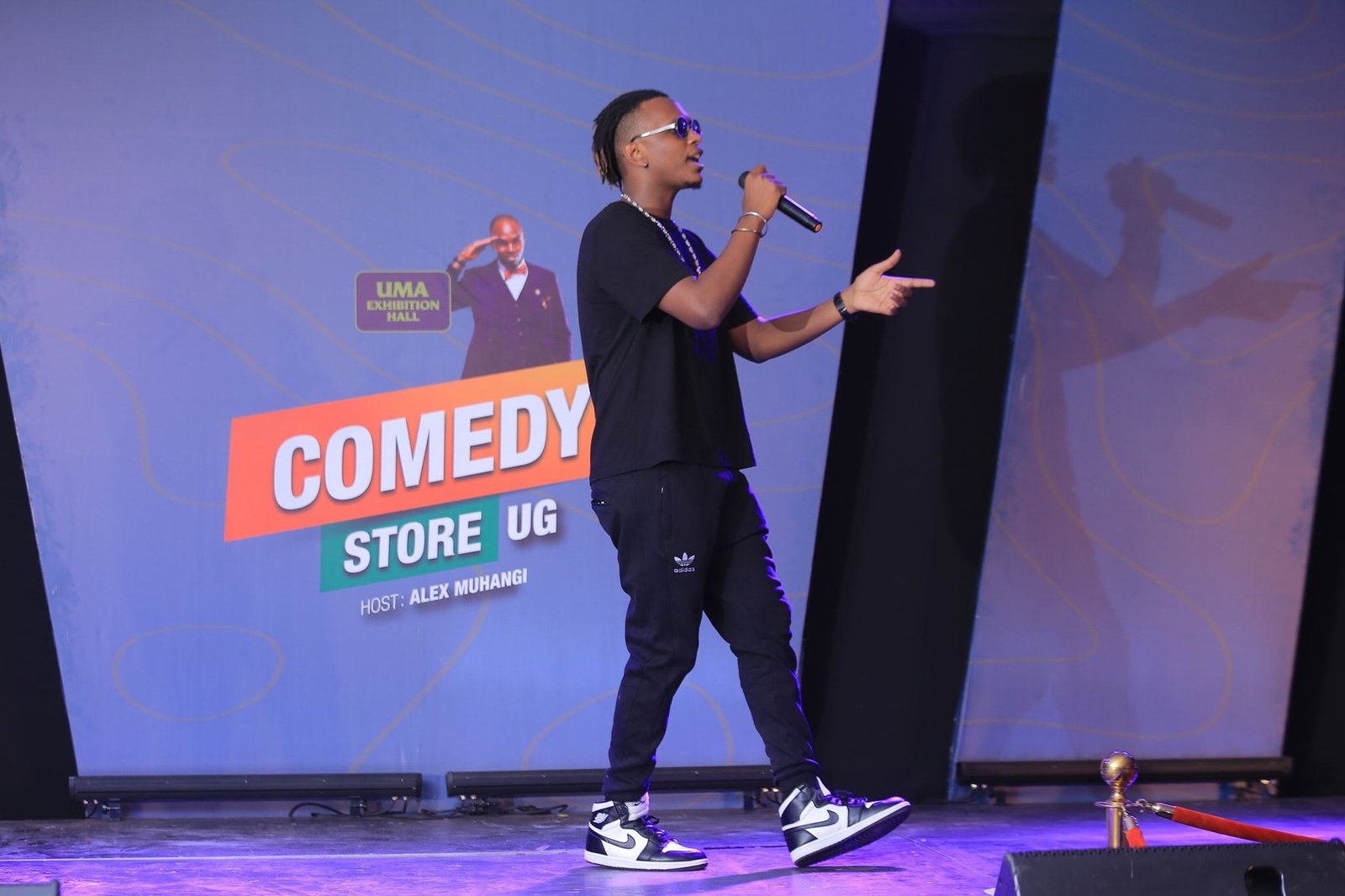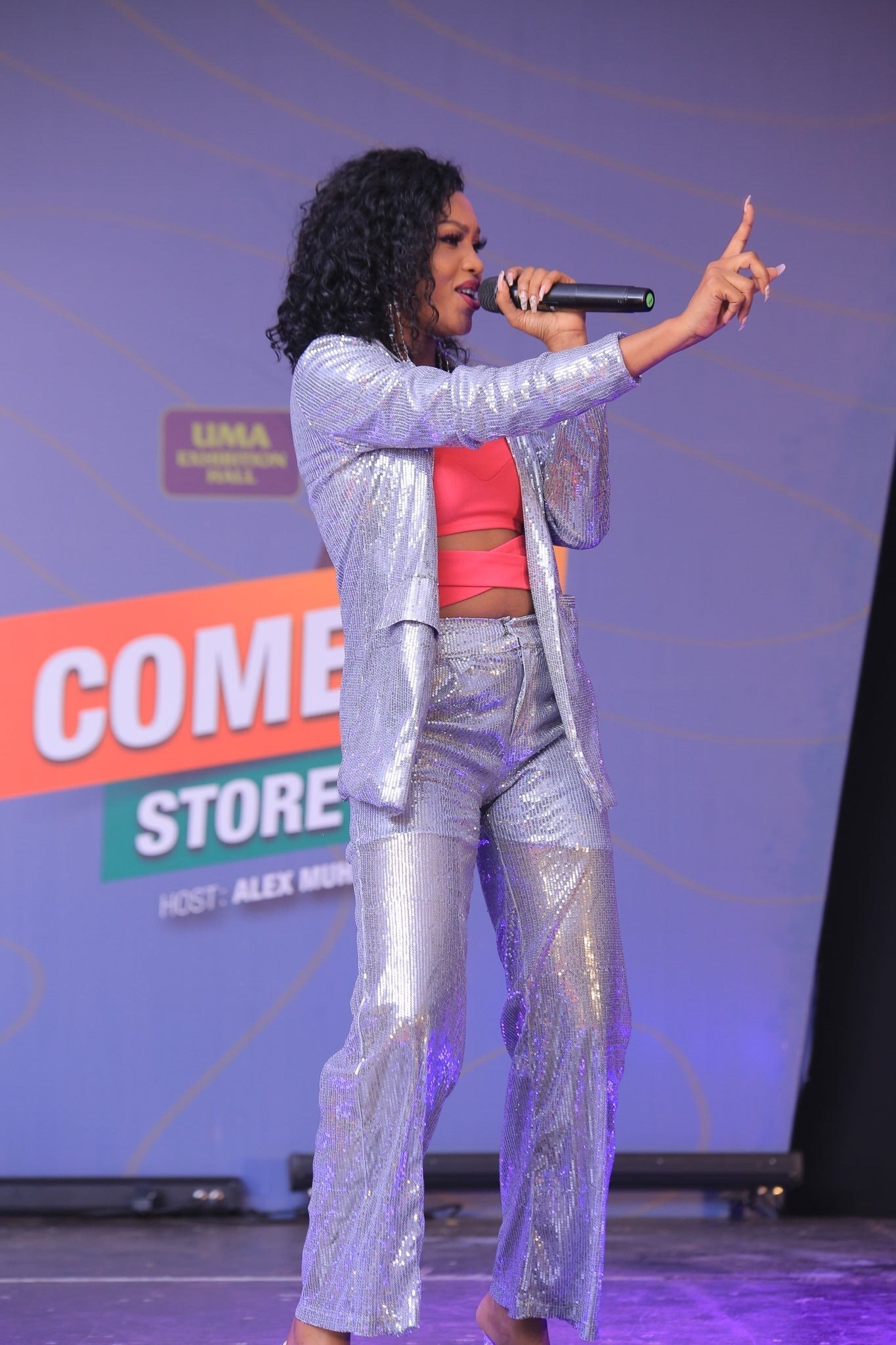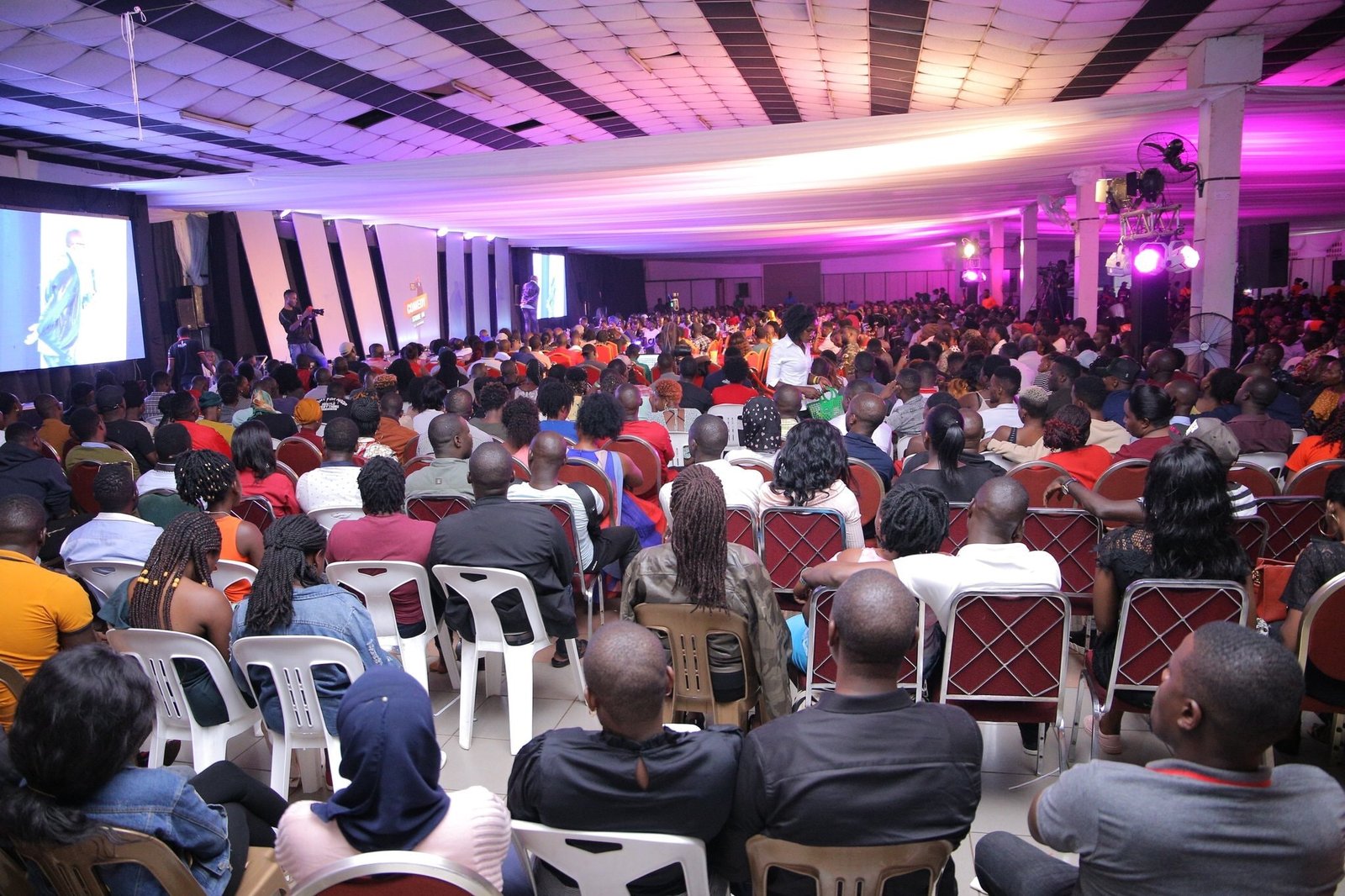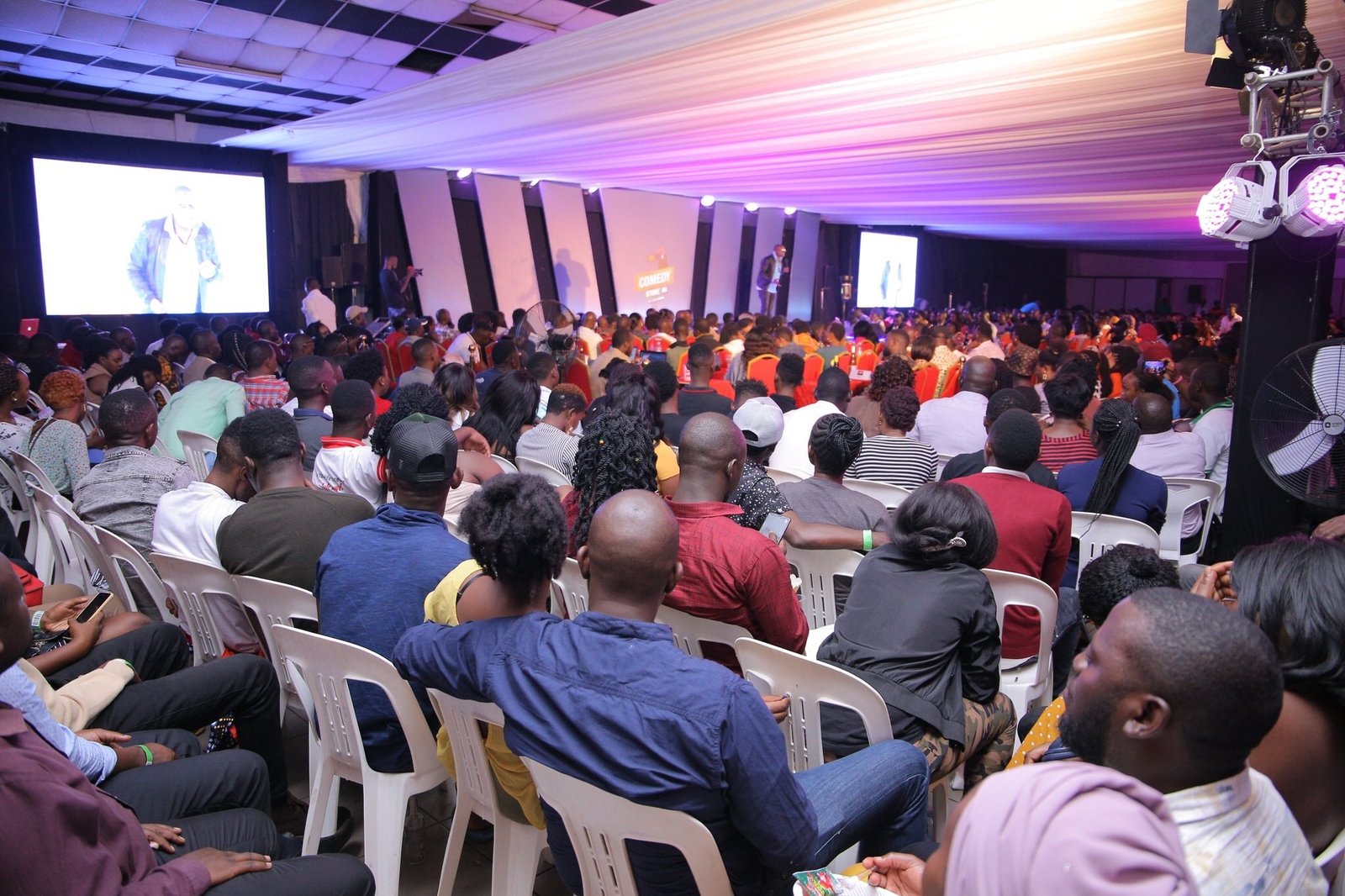 (Visited 1 time, 1 visit today)