Ministry of Health speaks out on Carol's condition. Read full statement here!
Find out information about Coronavirus in Uganda. More here.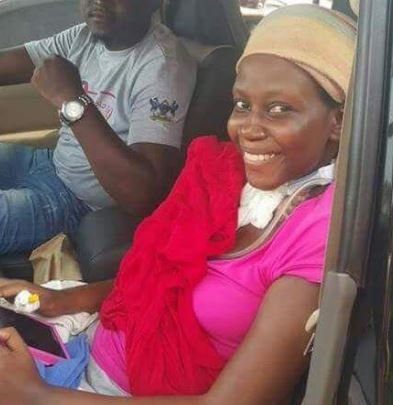 Ministry of Health has spoken out on Carol Atuhirwe's condition. The ministry has revealed that the Uganda Cancer Institute where Carol has been receiving treatment for the past two years is still working on finding an alternative international health facility that can ably handle her case.
They further dismissed claims that they have impeded the processing of Carol's Visa paper work saying that the medical board is still waiting to receive any documents regarding her case.
Meanwhile, Carol recently managed to raise over Ugx 270 million needed for her operation in USA, through various fundraising campaigns held across the country, and now waits for her travel paper work to be processed.
Read full statement from Ministry of Health below.
Staff Writer

(Visited 1 time, 1 visit today)
Inside a One Year Long Campaign to Capture Ashburg Katto, People Power's Online Strategist
Find out information about Coronavirus in Uganda. More here.
"I cannot afford to lose the online battle. NRM has many achievements. We are at our best, but it's being projected as though we are at our worst. What is the blocker? You have told me many stories. I now want action. NRM is the actual People Power. What's that other People Power," a frustrated Museveni asked those attending a morning meeting at Rwakitura.
The meeting had been at short notice. The attendees had traveled late in the night to make it for the morning assignment. "Mr. President, I think we have a way out," Balaam raised his hand with a smirk on his face as if having an eureka moment. Museveni rolled his eyes to listen to what Balaam had to say. "As long as we capture the main guns of People Power, we shall have won the battle," Balaam noted. "If we go for the big fish, if we go for an Ashburg Katto, an Eddie Mutwe, a Ssegirinya, and even Peng Peng, then People Power will be dismantled," Balaam told the President.
It is then that the long year campaign to infiltrate People Power kicked off. The big question now was the how. Ashburg was a vibrant radical extremist. He'd grown himself from a laissez-faire blogger into the architect of People Power online. To many, he was the equivalent of David Axelrod to Obama's campaign. He'd enabled Bobi Wine to achieve virality of the beret. Many say, if it was not for Ashburg Katto, there would be no 'People Power' in Uganda. The young man had rebranded himself into the official mouthpiece of this movement. He'd grown close to Bobi Wine, they say, he'd washed his hands and could eat with the elders.
But the NRM needed an entry point into the movement. The appointment of the elites such as Joel Ssenyonyi was the perfect entry point. With the entry of Ssenyonyi, and other elites as dictated by greater forces, it was rumoured that Bobi Wine ceased being the 'buddy' that he was. He slowly begun sidelining his 'ghetto friends' preferring to love them from a distance. Where in the past he would travel with Ashburg to South Africa, he now preferred to make those trips with the 'educated folks.' It's these cracks that got NRM an entry point for the final assault.
But to get a big fish, one needs a hook, an ally of sorts. For people such as Kanyomozi, that link is a skirt, a very lucky skirt. In the case of Ashburg, it had to be his Blaise Compaore aka Ray Supasta. It is then that the commercial forces started to quote Supasta. At the time, Supasta had toned down and decided to rebrand himself as a businessman, an influencer. The commercial force would proceed to make it mandatory to have Supasta as an influencer for all their events. It was a subtle way to soften him. "They would basically give him over 20 VVIP tickets, on condition that five of those went to Ashburg Katto. But no mention was made about their cross to NRM. They were left to continue with their affiliations," Robbie one of the tacticians in the NRM camp tells us.
Before long, ambition would get the best of Supasta, he now begun to dream bigger. At one point he would tell Ashburg, "we are not growing any younger. Museveni is still here to stay. We need to get serious with our lives. Joel Ssenyonyi earns a salary. We earn nothing," Supasta told Ashburg.
Ashburg could see these things playout. He'd failed at his manicure business. He'd lost out on the deal to make the People Power uniforms. He couldn't even be allowed to make a single T.shirt. The only payment he got from Bobi Wine were photo moments, rice from events and litres of teargas. "But how do we move to the other side?" Ashburg asked.
As they say, that question set off a snowball of possibilities and the rest is history. Time forward, for over six months, Ashburg Kato, Ray Supasta and Balaam became bosom buddies. They were convinced to spend time in the camp while waiting for the right moment to come out. COVID-19 presented the perfect moment.
As things stand, the People Power movement is now in a disarray. Ashburg has warned all those attacking him to desist from doing so as he has a list of names and photos of those who've eaten. "I have all your scandals on my hard-drive. It's best you go slow on me. I know which people have been eating. How has Eddie Yaawe built his mansion? What about the job Barbie is getting? Should I talk about the side dishes of your leaders? Take me slow," Ashburg has warned.
With Museveni's approval ratings at an all-time high, there was no better time for one to publicly join NRM. People Power has been disoriented. It will need to find time to build and sustain a new online base. But it could be a little too late. They built their brand on extremism which alienated many potential supporters. Many are disgusted by their style of politics, abuses, attacks. Museveni and NRM come off as a better more reasonable and accommodative side. Time can tell how the rest plays out. But many think Bobi Wine will be running a lonely campaign come 2021.

(Visited 1 time, 1 visit today)