Milege World Music Festival: A Melange of Disorganisation, Unprofessionalism and Wacky Ways

Yesterday I had a heated conversation with the Army guys and the people at Milege World Music Festival. I must say I have attended hundreds of events in my life time but yesterday's Milege festival turned out to be the worst organized, most unprofessional on all fronts.
It lost it from the word go. I love to give everything the benefit of the doubt but yesterday all my patience buttons were used up. These guys no matter how low they sunk, they kept on proving they could even go lower. First an email comes in requesting "BigEye" to cover the 3 day festival. We write back and ask them to reserve 4 tickets for our team that will cover the festival.
A one Allan Wasswa whose email signature says he was their PR and Branding lead writes back confirming the reservations. He specifically notes; "there will be four tickets titled BigEye at the entrance. In case of anything call me while at the entrance." Then an email comes in some days later regretting their inability to have a media launch and thus 'no press conference.'
They write; 'Unfortunately we were too busy to hold the press conference. Nonetheless find attached the media pack." And guess what was contained in the pack; 'endless photo albums.' At this point we must have smelled the rat and called off our association to the festival. But hey, everyone deserves a chance. On Friday we get to Entebbe, two BigEye people and a friend we were going to pay entrance for. It was 11pm.
The first thing that welcomes us at Botanical Gardens is darkness, then two army guys with their guns. For a moment I thought we had mixed up the venues. Then out of nowhere, another unidentified guys springs out of the darkness and asks for our tickets. I humbly tell him to check the media list for tickets under 'BigEye.'
This simple confirmation takes him 30 minutes, just to confirm their is even a media list. At this point I request him to call 'Allan' their PR guy. He has no idea of Allan. Then I try calling Allan and his phone is off. Completely off. Now I begin to really lose it. Four people come around and they are asked to buy tickets.
They pay and someone has to rush some distance to go bring their tickets and arm bands. Others come, get annoyed by the army guys and leave. While waiting, the army guys ask that I identify myself. I hand over an ID and thereafter ask for it. But everyone manning the gate is unidentified. At this point I have no idea who is doing what in this darkness.
As we wait for the media list, I show one of the guys the "email threads" so as to make the verification process easier. I am already tired. Finally two more unidentified chaps (no tags speaking to their role) panting come around. They say they have kind of seen the list but it actually has two people. I call off their bullshit. The army guys keep giving them orders.
I begin to wonder who is really making decisions here. At this point I make it clear that if this takes another 5 minutes I am out. The army guys ask that we all identify ourselves again. I make it clear that we have already gone miles to prove this. We are not going through the process again.
I ask what the Air Force is actually doing manning the gate and the whole event. I ask for the police. Where are they? None is on sight. I tell them this is unprofessional. Air Force shouldn't be handling an event of civilians. The 5 minutes elapse and I start to walk away. One of the ladies runs to ask that I wait. I tell her; "if they could not sort themselves in the last 30 minutes, the next won't make any difference."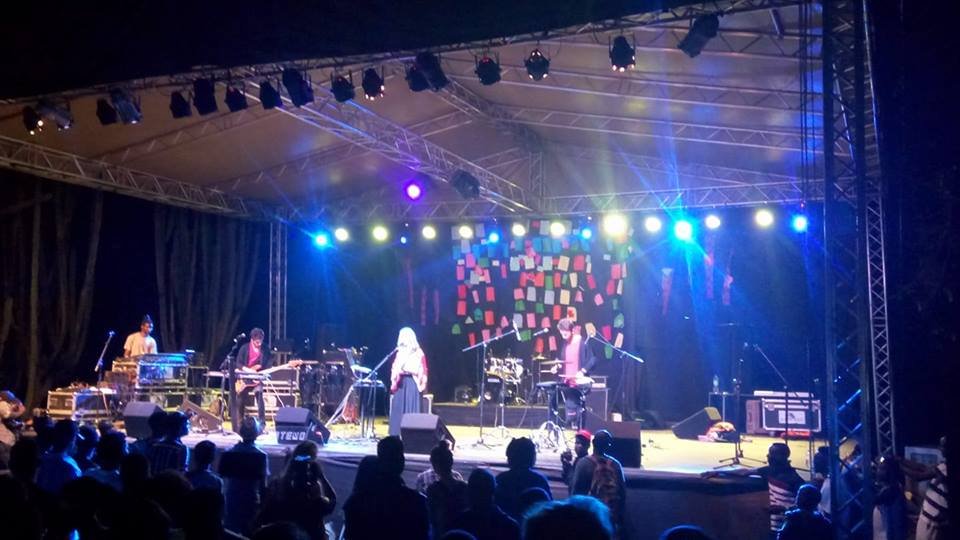 Meanwhile another guy comes in and is almost thrown out. He explains that he is the guy handling the tents and accommodation. The chaps at the entrance have no idea who this colleague is. Anyway how would they have known? None of them carries a tag speaking to their actual role at the festival. At this point I am wondering, did they even have an internal meeting amongst themselves as different stakeholders? Did they have planning meetings? Another guy runs after me to apologize. I tell him I need no apologies for a festival that has run for over 5 years. And apologies won't make me change my mind. I had already cancelled my whole affair.
I call the other reporters at BigEye and tell them that we won't be covering Milege. Till today Allan's phone is off. He is also unknown to most people. But what annoyed me most was undecisiveness and lack of organisation at the festival.
Thank goodness there was Oz's bar to calm down my anger. To Milege, you must sort out your house. You can't still be limping with all these many years in the game. You are a World music festival for goodness sake not an Air Force induction programme. If all this could happen at the entrance, one then can't imagine the bigger trash inside.
Yet this is not a piece to denigrate the festival. It is one to help them improve. Only a good friend takes the time to point out one's weaknesses. And only because we believe in Milege and expect a lot from them did we get to pen this…
(Visited 143 time, 1 visit today)
TV star Casmir to host campusers to a mega party

By Our Reporter
TV star Casmir is planning a mega party for campusers. Dubbed "Party with Casmir", it is slated for Sunday, September 30th at Wave Lounge.
Speaking to media on Thursday, the Campus 1o1 host on Urban TV reiterated that the event is a platform aimed at  bringing together campus students to socialise and network while also having fun.
"There are very many talented individuals at university, and we are giving them a platform to meet with colleagues from other universities so that they can network and discuss generational ideas while also having fun because work with no play makes one a dull boy." He stated.
The event which will run under the theme, "green carpet experience," promises to be a fun-filled shindig with lots of entertainment lined up including performances from artistes like Bruno K, Zulanda and Pia Pounds among others. Doors will open at 7pm and the party will go on till late with top deejays like Dj Shiru and Ali Breezy on the decks to keep revelers dancing all night.
"It will be 10 hours of nonstop partying. Dress fashionably and come ready to have a good time," he added.
Meanwhile, the "Party with Casmir" event is returning for a second edition. The inaugural edition was held in April this year at The Dawn Club in Kansanga. Following its mega success, Casmir says the event will now be held three times a year and there will be regional editions so that students at universities in the countryside can also benefit from this platform.
(Visited 143 time, 1 visit today)
Alex Muhangi takes Comedy Store upcountry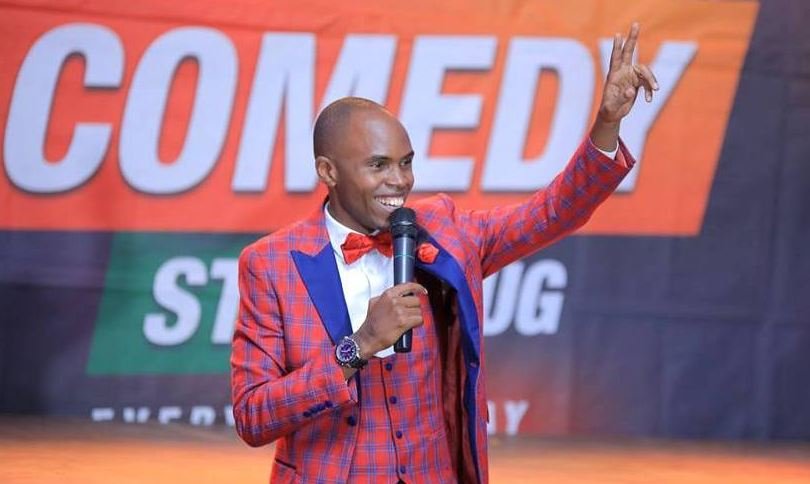 By Our Reporter
Comedy Store will for the first time extend its package of humor and entertainment to the countryside.
The comed-tainment themed show hosted by Alex Muhangi has come to be a weekly favorite for many Kampalans who seek to unwind and let go of the strain that work can be.
Now, the comedy enthusiasts in Mbarara will chance at what the organizers promise will be a thrilling show headlined by funny man MC Mariachi and female dancehall singer, Cindy. The show is scheduled for this Friday, September 21 at the Adit Mall in the heart of Mbarara.
Other acts like Tr Mpamire, Godi Godi, Akite Agnes, Kabaata, T-amale Mirundi and funny duo Snake & Zoro are also lined up for the do.
To add icing on the cake, will be two of the most popular Western Uganda based musicians – Ray G and Shine Omukiga who will be part of the entertainers. Ray G has done songs like 'Mureebe', 'Naaba Nkwine', 'Orahi' and 'Omwigarire' among others.
Comedian Alex Muhangi says he is excited that the rest of Uganda now can get to be part of the Comedy Store journey, but also have a live experience of what the comedy industry has to offer.
"This is exciting not just for me but the brand as well. We have planned for this to happen, but the time always held us back. It requires extra costs as well. Now, we get to do a couple of shows in the major towns across the country," Muhangi said.
"Some of the towns we are considering are Fort Portal, Arua, Mbale, Lira and definitely Jinja," he added.
(Visited 143 time, 1 visit today)
Why Julius Kyazze is resigning from the Uganda Musicians Association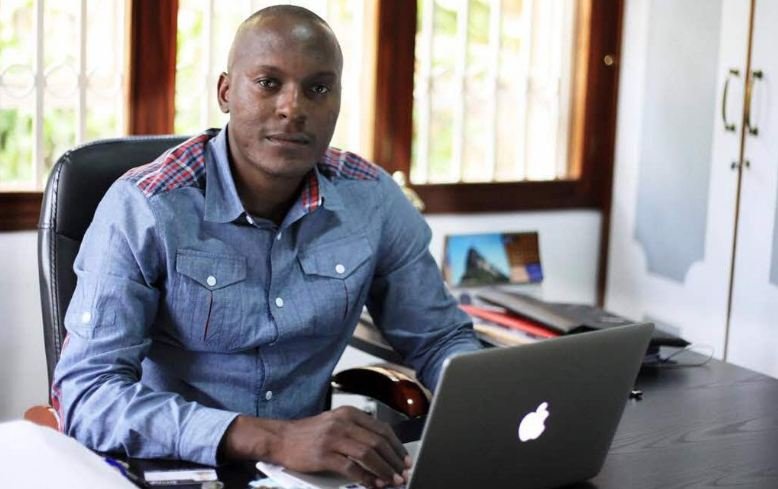 By Our Reporter
Swangz Avenue boss has resigned as chairperson of the Uganda Musicians Association.
Kyazze, who has been at the association's helm since its incorporation in November last year, has become too busy to serve satisfactorily in the role.
This is according to his resignation letter in which he noted that, "I cant not fully serve as chairperson due to unforeseen personal commitments."
He also added, "My last date of engagement will be 30th September. I will facilitate a smooth handover to my predecessor and also remain an active member of the association."
The Uganda Musicians' Association was formed to protect and preserve Ugandan music while promoting unity among musicians. It also seeks to organise the music business and facilitate a collective bargaining of its members.
(Visited 143 time, 1 visit today)