Michael Kiwanuka's 'Cold Little Heart' puts him on world map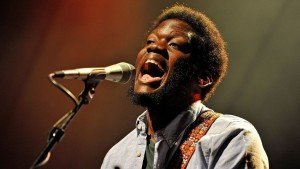 British-born Ugandan soul musician Michael Kiwanuka is one of a kind. His contribution to the hit miniseries Big Little Lies has turned him into a global sensation in less than a month. You see, that beautifully haunting ballad that plays during the opening credits of Big Little Lies is Cold Little Heart, a song by Kiwanuka off his 2016 album Love and Hate.
Boasting some of Hollywood's finest – Reese Witherspoon, Nicole Kidman, Shailene Woodley and Zoe Kravitz – Big Little Lies aired on M-Net on DStv.
Kiwanuka's official video of Cold Little Heart has since spiked in views from about 400k to more than 900k on Youtube in a span of one week. At least from when I started obsessing over it. And yes, I was keeping track.
That's not all, Cold Little Heart was the most shazamed song from the moment the first episode of Big Little Lies aired.
And in case you haven't heard, Kiwanuka's single Home Again was featured on the soundtrack of Queen of Katwe, among other Ugandans like Bobi Wine, Chameleone, Eddy Kenzo and Joanita Kawalya.
DSTV
(Visited 204 time, 1 visit today)
New Tycoon Ghetto King Promises Big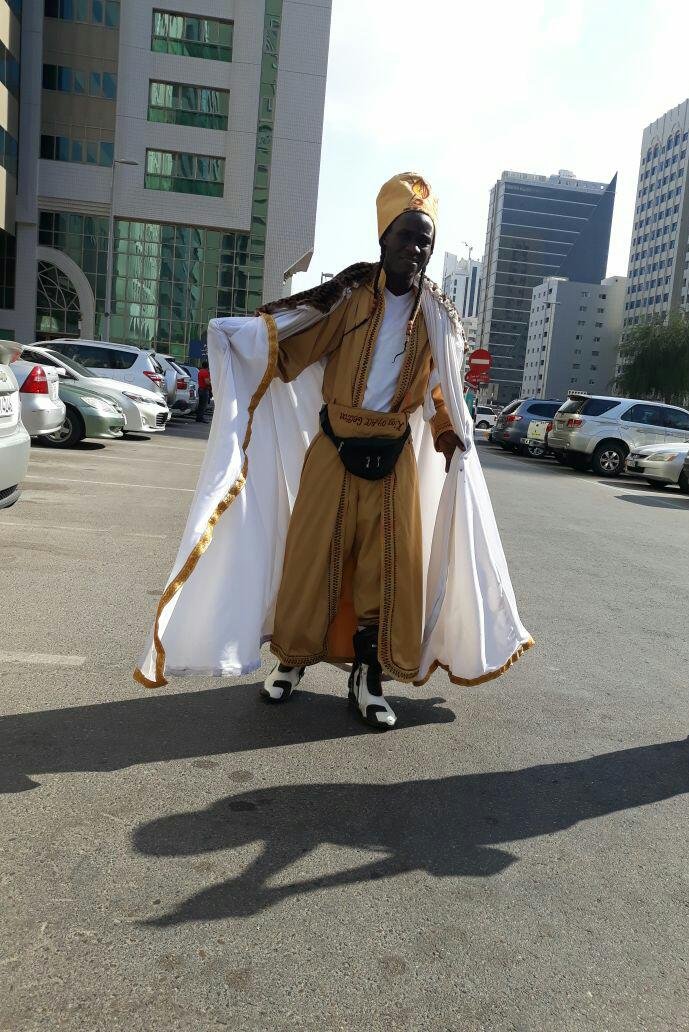 By Staff Writer
Uganda's socialite scene improves every day we happen to bump unto many people who emerge to prove to us that they can sustain the industry especially loaded people call them money bags. Forget about the days of the late Ivan Ssemwanga and the Rich Gang, this Ugandan and Kempten Allgau, Germany based Ghetto King is here and so loaded.
Who is Ghetto King?
Nick Schleyer is his real name a Ugandan tycoon and an artiste at the same time holding the stage names of Nick Rasta and his all-time crown is Ghetto King. He is the King of all ghettos because he owns a ghetto empire worldwide. He has done many things like donating to the needy especially schools, providing shelter to the needy and much more. Musically he has made world tours like the one in Nurnberg in Germany 2017, his own concert dubbed Awakening Europe which he had this year in January and many other international stages where he performs and donates at the same time.
Why in Uganda now?
He is currently in Uganda for different missions but mostly on those of helping the needy, build schools, staging free shows for Ugandans. He has done songs like Bintadde, Thriller, Ghetto, Street Boy, Mighty and many more that have also made him add value to his big name Ghetto King Nick Rasta.
"I am a humble person in that I don't take showing off things serious like others, I don't beef with anyone and I live humbly. But I can assure every Ugandan that my time is now to help the needy fully, build schools and boost people's lives." Ghetto King asserted while confirming his being here.
He added that he has a dream for Uganda being a great nation when people are helped and taught how to earn and keep money.
(Visited 204 time, 1 visit today)
Upcoming singer Had Con cautions Fik Fameika on his copy cat virus.

Singer Had Con is at loggerheads with fast rising singer Fik Fameika over his copy cat vice. According to Had Con Fameika is supposed to apologise in 2 weeks time else he is collecting signatures from other artistes with the same thinking to sink his career in a yet to be disclosed way.
He said "I hear by on behalf of the new generation warning you Sir about yo increasing destruction of our industry due to numerous copycats grabbed on fellow artists without any permission. So many complains reaching us, about your *invisible ghost hustle* (working small and gaining big) yet real original artists have no platforms. Research has it dat 90% of your music is scooped from both international and local new artists. One may say, *"Namwe mukoppe muveeyo!!",* but to be sincere that cant promote our industry. We can only diversify with Unique, Original music with modified sound not copycats. On a serious note, *We are giving Fik Fameica 2weeks to repent for his copycats*"
Watch his video here: https://youtu.be/Xepcb8Wif64
(Visited 204 time, 1 visit today)
Weasel reveals two singers that inspire him, Bebe Cool is not one.

By Stuart G-Khast
Singer Weasel who has since the passing in of his singing partner Radio has not ever been the same is starting to gain courage to perform alone is slowly gaining and over the weekend he performed in Mubende for the longest time ever since Radio passed on.
In Mubende Weasel is said to have gone for a straight hour of a consistent performance. While on stage he revealed to revellers that there are artistes he has great admiration for. "There are artistes that have stood the test of time. They inspire me alot, I want to stand strong and for long as they have over the years. Chameleone and Bibi Wine inspire the rest of us all. They have been here before us all and yet they still stand strong if not stronger." He said.
Weasel has released one song since Radio passed on. He next week will release his other single titled GOOD OVER EVIL.
(Visited 204 time, 1 visit today)