Media personalities Denzel, Flavia and Deedan land UBL ambassadorial deal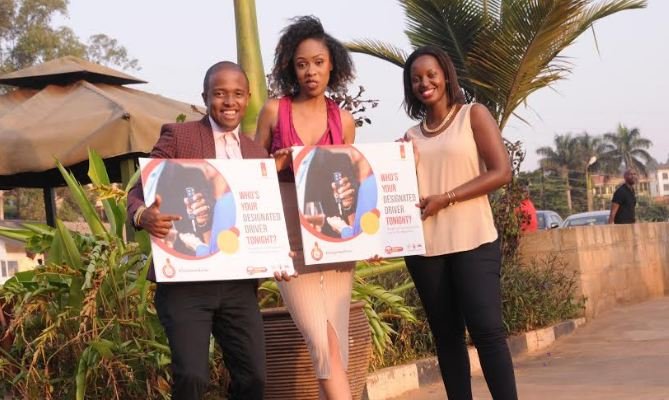 Uganda Breweries Limited (UBL) has unveiled new ambassadors for their "Designated Driver campaign" under their responsible drinking initiative, Red Card. The campaign is aimed at reducing road accidents brought about by motorists who drive under the influence of alcohol.
The ambassadors are celebrated radio and television personalities, Flavia Tumusiime, Diana Deedan Muyira and Charles Denzel Mwiyeretsi.
Speaking at the unveiling ceremony that was held at Panamera Bar and Restaurant, Mark Ocitti the Managing Director, Uganda Breweries Limited said, "We have appointed these ambassadors to be the faces of the designated driver campaign because they appeal and communicate better with our target audience, persons between 18 and 35 years of age. They have also, in one way or another been affected by drunk driving incidences which makes them important players in the fight against drunk driving."
UBL has been running the Red Card campaign for over 5 years to inform, sensitize and engage consumers about the dangers of alcohol misuse. The campaign has previously had ambassadors like Charles Masembe, the legendary referee and musician Irene Ntale.
"The designated driver theme that we are taking on this year is aimed at influencing behavior change and call upon people to declare themselves as designated drivers to their friends or fellow partiers after a night out. We are saying, if you are going out and enjoying yourself especially over the holidays, don't turn your night into a nightmare. Leave the car at home and, if you can't use public transport, designate a non-drinking driver." Ocitti said.
According to a recent research report by Research World International Limited, previous responsible drinking campaigns have created huge awareness on responsible drinking. The research conducted among 282 people to measure the impact of the responsible drinking communication in Uganda showed that 81% percent of the respondents who said that they are aware of the Red Card campaign confirmed that the campaign messaging has brought about a positive change in their social behavior with regard to alcohol consumption. 70% of these respondents attributed the change to the "Don't drink & drive" messaging.
(Visited 355 time, 1 visit today)
I have recovered fully and ready to resume work – Bryan White.

By Stuart G-Khast
Money bag Brian Kirumira who is popularly known as Bryan White is back on his feet and ready to resume his activities with his founded and self funded Bryan White Foundation. Bryan White yesterday revealed all activities will resume now that he is fully recovered and ready to work. "I have fully recovered and will resume work this week or early next week." he said.
Bryan White earlier this month suffered severe sickness that left him admitted in Nakasero hospital where he was after a week refered for further treatment. It is then that the tycoon furthered his treatment in an anonymous hospital from which he returns in better shape this week.
He has assured those that were within vicinity upon his return that he will be returning to work starting this week.
Watch video:
(Visited 355 time, 1 visit today)
Socialite Zari Hassan named judge for Miss Uganda Pageant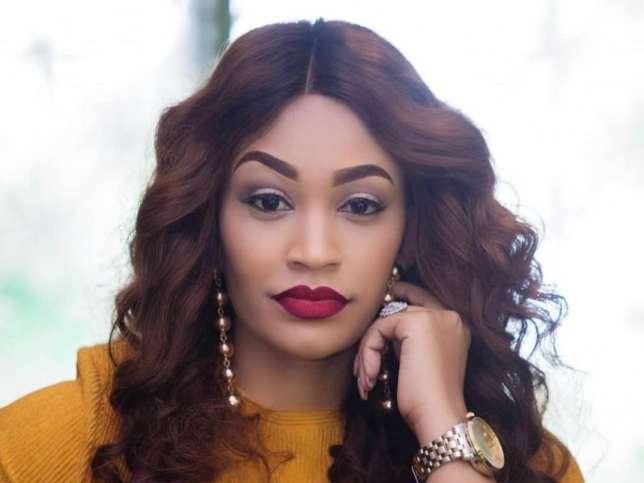 South Africa based Ugandan socialite Zari Hassan has been announced as one of the judges and patrons for the 2018 Miss Uganda Pageant.  She will also be a guest speaker at a CSR (corporate social responsibility) activity targeted to young girls organised by the Miss Uganda Foundation.
According to Brenda Nanyonjo, CEO of the Miss Uganda Foundation, Zari was chosen as one of the judges because she is the epitome of "beauty and brains". "Zari is the perfect example of our motto at Miss Uganda which is beauty with a purpose! She is not only a beautiful woman but she has managed to achieve so much in her career as a businesswoman while she is raising 5 children. We believe she will be an excellent judge for the pageant." She said.
Talent Africa's CEO Aly Allibhai also noted that, "We are really excited to have Zari as a part of our team for the Miss Uganda Pageant. She is a strong independent women who is an inspiration and role model to young women in Uganda. The things she has achieved are phenomenal, she has been though many hardships but she always find a way to bounce back and keep developing and building her personal brand to be one of Uganda's most celebrated personalities."
The Miss Uganda finale is slated for August 10th at Kampala Sheraton Hotel.
Staff Writer
(Visited 355 time, 1 visit today)
A Pass, Vinka to host upcoming Spinny Silent Disco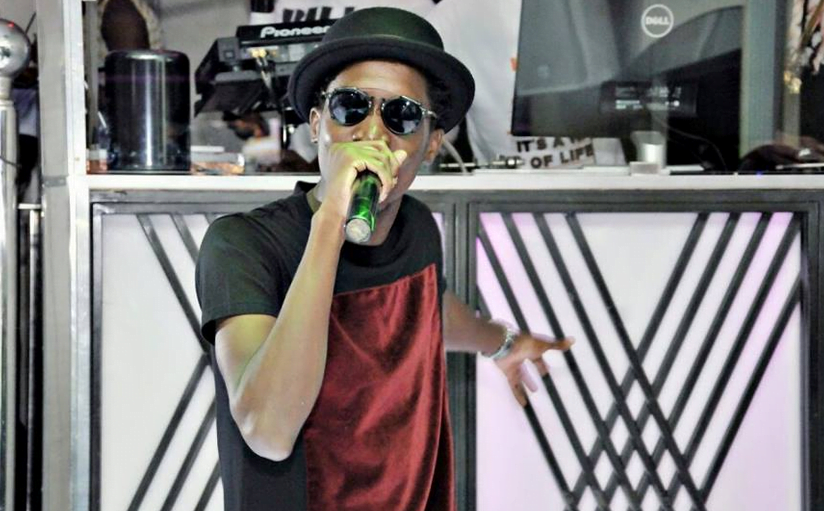 Singers, A Pass and Vinka will host the forthcoming Spinny Silent Disco. To be held on Saturday, June 30 at Atmosphere Lounge, Kololo, the event is billed to be another party explosion in the city.
As has always been the norm with Spinny Events, there will be a lineup of celebrated Kampala spinners like DJ Urbanstar, DJ Crim, Deejay LL, Lolah, Slick Stuart and Roja, Benon DJ, DJ Jerry, Malias, Bryan among many others to grace the decks.
DJ Spinny, who is known for hosting plush gatherings in Kampala and Kigali noted that the party will be nothing short of excitement and explosive merrymaking.
"There is a lot in stock for our fans," he said. "The music, the DJs, and the energy we hope to exhibit is nothing you've seen before."
A Pass and Vinka being some of the top-selling new generation artists, Atmosphere Lounge is expected to flood with stylish and free-spirit youthful fans.
Staff Writer
(Visited 355 time, 1 visit today)