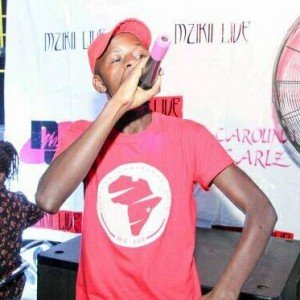 By Stuart G-Khast 
Christian rapper Mc Joe Africa Unashamed is proving to be quiet a force to reckon with in the gospel music industry. He has released a new single dubbed "Ndaani kabisa".
For starters, "Ndaani kabisa" is Kishwali for deeply-immersed indeed! On that note, it is safe to say that the rapper is deeply immersed into spreading the word.
After the release of "Gonna make it" video a few weeks back, this rapper is not resting. Based in Kenya, MC Joe latest song "Ndaani kabisa" has all the right things going for him.
The song opens with sizzling sounds, chants and deejay scratch mixes before ushering in loud base beats that gives the song its gritty texture. MC Joe picks the mic immediately and starts painting the picture with scripture-inspired lyrics. He raps in Kiswahili and English with a very authoritative and sonorous voice that keeps the mood alive throughout the song.
Ndaani kabisa is loud, youthful and oozes energetic flow that will get the listener on his feet bumping to the sounds.
Mc Joe is unashamed to probably dab for his saviour. This is a song that brings people especially the youthful ones closer to the gospel.
Listen to the song below.
(Visited 171 time, 1 visit today)