BINGWA Magazine launched, Maurice Hasa announced as it's ambassador

Bingwa Magazine was launched yesterday at a function held at Grand Imperial Hotel which was graced by the Hon. Minister of state for Ethics and Integrity Rev. Fr. Simon Lokodo.
Bingwa magazine, a free children's publication, is the brainchild of Child Africa aimed at fighting corruption by building integrity in children, which values are believed will be carried on as adults. The magazine will be produced once every year on the Day of the African Child (June 16).
The Hon. Minister while addressing the audience acknowledged the incessant corruption vice in our country and said it can only be fought if the future generation is instilled with proper moral values at a tender age. He further pointed out the significance of bringing up children on the foundation of integrity saying children are leaders of tomorrow and a proper upbringing will compel them to be respectable leaders.
Julie Solberg, Founder and MD, Child Africa who currently is doing charity works in Kabale District also took the opportunity to announce Singer Maurice Hasa as one of their partners who will help reach out to the community through his music.
Maurice Hasa was propelled into the limelight with his "Kaleke Kasome" hit in which he strongly condemned defilement and he has since gone on to do such songs, preaching a message of positive social change; the very reason he was chosen as partner.
About Child Africa:
Child Africa, a non-profit organization dedicated to helping disadvantaged children in Africa enhance their lives through education, has been supporting Bingwa Magazine since it was first published in 2009. With support from sponsor parents, Child Africa facilitates access to education and basic needs for these children. The organization was founded in 1991 by Rino and Julie Solberg from Norway. Today, Child Africa is registered as an NGO in Norway, Uganda and Kenya.
"[katogoaward]"
(Visited 190 time, 1 visit today)
Voltage Music duo wins Viewer's choice award on Urban TV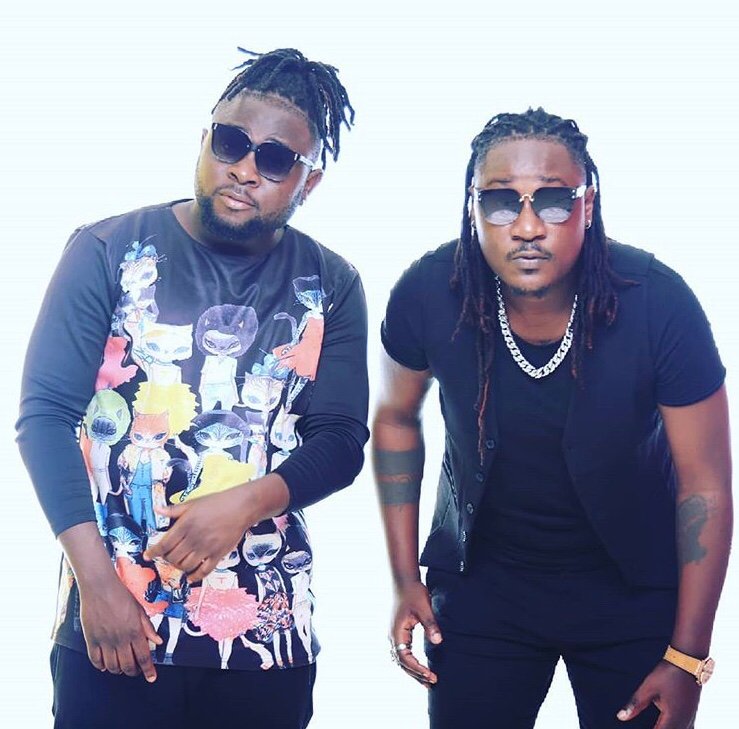 The Voltage Music duo of Kent and Flosso have won the Artist of the month of October from Urban TV.
The duo released "Byafaayo," and within two weeks, the song has become a monster hit in clubs, radio and TV.
Winning this accolade wasn't trivial. The "Overdose" stars had to wrestle and beat Beenie Gunter, B2C as well as A-Pass – a known Twitter master to clinch the price.
Urban TV announced the winner in congratulatory message on their twitter handle. In response, Kent and Flosso thanked Urban TV and their fans for voting.
(Visited 190 time, 1 visit today)
Cindy Sanyu confirms dating reports

By Nila Faisal
Singer Cindy Sanyu has confirmed that she is in a relationship.
Speaking in an interview with NBS, the former Blu*3 revealed that she has been dating a mysterious man for a year now but is not ready to unveil her new man in public yet. Her reason? Media ruins relationships and it's partly why her relationship with her ex Ken Muyisa failed.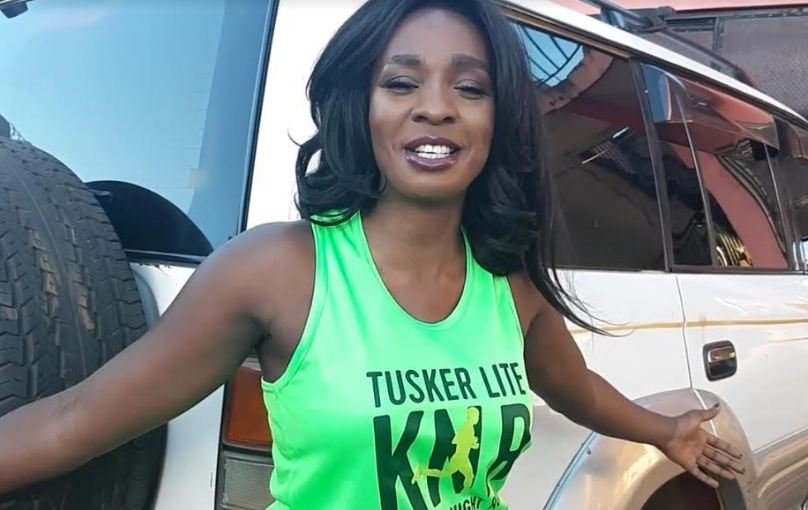 However, Cindy promised that they will go public when their relationship heats up and they are ready to take it to another level.
(Visited 190 time, 1 visit today)
Davido set for '30 Billion Concert' in Kenya

By Consolate Namyalo
One of Nigeria's biggest music acts, David Adedeji Adeleke aka Davido might have made more news this year for his new love interest, Chioma than his music career.
The "Fia" singer has now returned to the entertainment scene in East Africa, making headlines as he gets ready to put on a huge concert in Kenya this month.
Dubbed,"30 Billion Concert", it promises to be one to remember with a massive line up of performing acts including, the Kansoul and P-Unit alongside celebrated top DJ's : DJ Joe Mfalme, DJ Protege, DJ Ace King and DJ Seme.
The concert is slated for 24th Novemeber, kicking off at Uhuru gardens,with regular tickets going for Ksh3, 000 advance and Ksh3, 500 at the gate, while the VIP section is Ksh10,000 including 4 vouchers for drinks. The VVIP section will go Kshs25,000 and will include an open bar, where concert goers will get to enjoy limitless drinks.
(Visited 190 time, 1 visit today)