Masaka vendor wins 5 million in "Takula Cash" lottery

By Our Reporter
Tugumisirize Jalia, a vendor in Masaka town has today received Ugx 5 million she won in the "Takula Cash" lottery. She received her prize money at an event held at Mega Standard supermarket in downtown Kampala, one of the in-trade locations for the Takula Cash lottery.
While receiving her cash prize, she revealed that she is going to invest the winnings in her business and boost her capital base.
The prize money was handed over by a team from Lidtech Uganda, the lottery operator, lead by their general manger Aaron Kasozi who encouraged Ugandans to participate in the lottery.
"We are excited to hand over this Ugx 5 million cash prize to Jalia Tugumisirize. Her win is testimony that Takula Cash is a real lottery and will give all legitimate winning numbers their cash. The lottery is countrywide and we encourage the public to participate," Aaron Kasozi stated.
"The games to participate in Takula Cash include Treasure (win up to 5 million), Matatu (win up to 10 million) and soccer (win up to 20 million)." He added.
Takula Cash is a scratch and win lottery that was launched on December 11, 2017 and has registered numerous winners who have redeemed their prizes through the mobile money platform. Winnings below Ugx 4 million are instantly redeemable by mobile money while those over Ugx 4 million are paid by Lidtech Uganda.
(Visited 1 time, 1 visit today)
Global Fund Country Coordinating Mechanism team tours NMS Kajjansi site, pledges additional funding

National Medical Stores hosted the Global Fund's Country Coordinating Mechanism (CCM) team at the Kajjansi site for the new warehouse and office complex on Monday. The Global Fund is a major partner and donor to the project, and the CCM team was led by Dr. Maggie Kigozi, the Vice Chairperson.
The Global Fund provided an initial $ 7 million, and the CCM team were on hand to check the progress, and crucially also explore the opportunity to provide additional funding.
On hand to host the CCM team was Paul Okware, the NMS Chief Stores and Operations Officer. In his presentation, he gave an overview of the construction to date, and revealed various facts about the upcoming structure. The 69.5 billion shilling complex shall house one of the world's biggest pharmaceutical warehouses and cold-storage facilities. It shall have a pallet capacity of over 30000, a quality control lab, offices for more than 200 staff and basement parking for 90 cars. Also, a lot of its workings will be automated, and it shall largely be a 'green' building, for it is designed to let in as much natural light as possible. Indeed connected to that will be a solar capacity with an electricity load of 300 KVA, promising tremendous savings in energy.
"So far the progress of the project stands at about 50%, inclusive of design, and we are confident with the quality of work that's being done by the constructor," Okware disclosed. He also added that in spite of a few challenges, completion remained on track for 2019.
On the issue of finance, and central to the CCM visit, was Okware revealing that about 40 billion shillings is still needed for completion. The Government of Uganda (NMS inclusive) is to provide 19.9 billion.
The CCM team then toured the extensive site, after which Dr. Kigozi gave the assurance that the Global Fund would avail the additional resources necessary, approximately 21.56 billion shillings. "I must say that we are happy with the progress of this project and we will ensure that it is successfully completed," she guaranteed.
(Visited 1 time, 1 visit today)
Airtel Uganda introduces Data OTT packs

Airtel Uganda has launched Uganda's first-ever data OTT packs that will enable subscribers to enjoy undisrupted connectivity by simply subscribing once and getting both data and OTT of the same validity.
Data OTT packs combine data and OTT Tax by maintaining the same data volumes of the selected bundles and simply adding OTT Tax to them. When an Airtel Uganda customer subscribes to this Data OTT pack, they will get a data bundle combined with OTT of the same validity as the bundle pack purchased. For example; daily 15MB will be purchased at UGX450 and it will include UGX250 for the 15MB plus UGX200 for the daily OTT – both valid for 24hours.
Commenting about the new product, Airtel Uganda Managing Director Mr. V.G. Somasekhar noted that, "Gone are the days when subscribers had data but could not connect because they had not paid their OTT and vice versa. With these new packs, we are bringing convenience to our subscribers whether they prefer daily, weekly or monthly data packs."
"This is the first offering of this sort in Uganda and we are proud to lead the way when it comes to providing our subscribers with affordable, convenient and innovative telecommunications solutions," he added.
This announcement comes on the heels of a directive from Uganda Revenue Authority, the tax body in Uganda, which changed OTT validity to 24 hours. Airtel Uganda also recently added more options to the OTT menu giving subscribers the ability to pay their taxes on a quarterly and annual basis.
(Visited 1 time, 1 visit today)
MTN Marathon Goes To Gulu, Run Expected to Attract Over 1,000 Participants

Gulu is the second leg of the 2018 MTN Marathon Season
1,000 participants had registered for the run by Wed 7th Nov 2018
There will be a 5km and 10km run
Registration is still open till Saturday 10th November
Gulu: From the East in Mbale to the North in Gulu. The 2018 MTN Marathon Season is picking up steam after the Gulu 5km and 10km run were officially unveiled this morning at a press conference held at the Bomah Hotel in Gulu, Northern Region.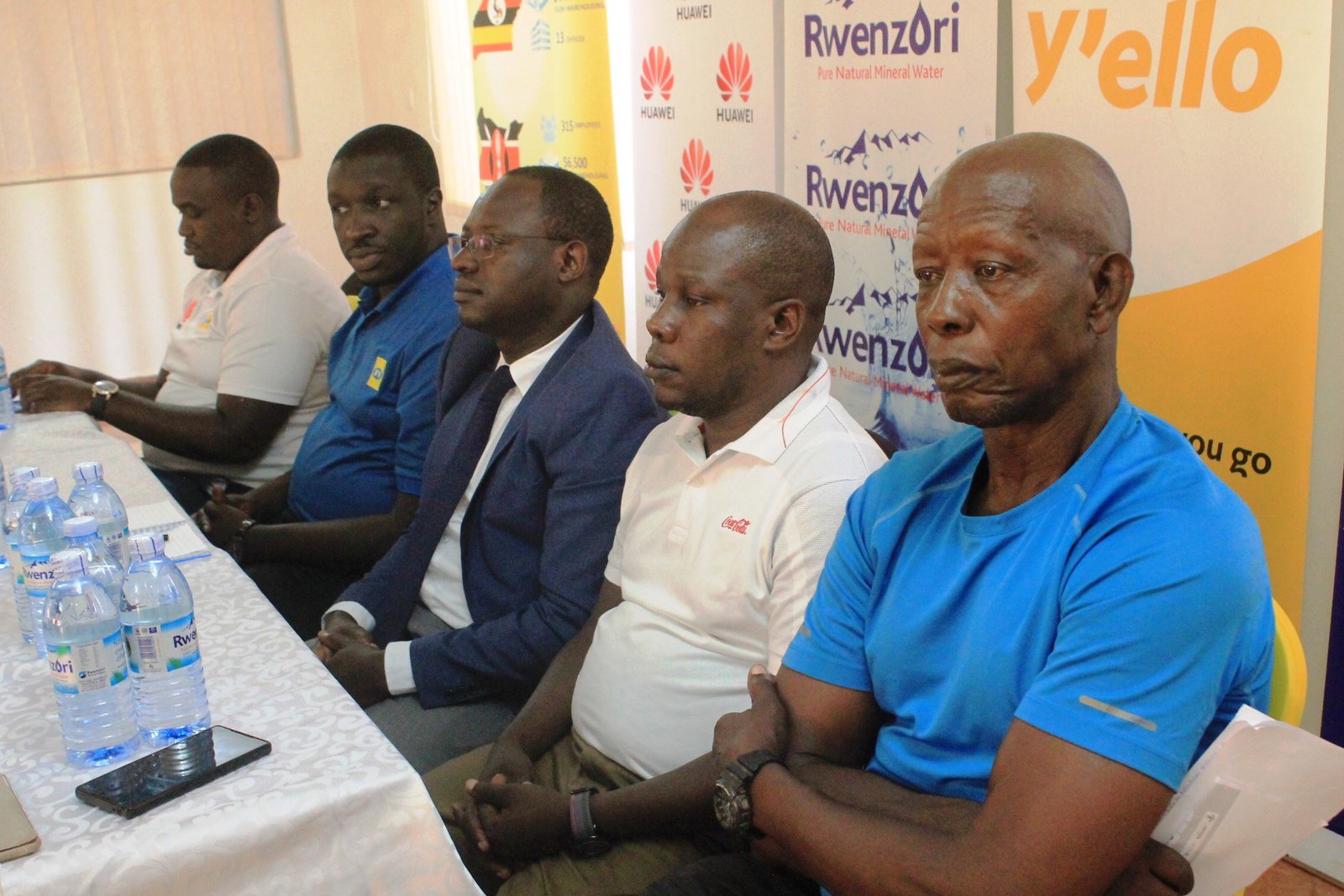 Speaking at the event, Valery Okecho, Manager, Corporate Communications, MTN Uganda said that the proceeds from the Gulu registration would be used for maternal health support in Gulu: "We believe that no mother should die giving birth and therefore as we invite people to come, have fun and enjoy the run, they should do so knowing that they have done this for a good cause".
He, in addition, revealed that the support to the Uganda Athletics Federation (UAF) from MTN Uganda goes into developing the regional athletics talent: "With this run, and the other three in the regions, we hope to improve the athlete's timings that will help improve Uganda's talent of exports that represent us abroad"
These remarks were supported by Omony Okot, the Vice President of the Uganda Athletics Federation who stated that the 7th place position they achieved overall in the Gold Coast Games was thanks to MTN Uganda's support to the UAF.
He also stated plans were underway to introduce longer versions of the runs and in other parts of the country:  "We are looking forward to better runners coming to take part with the longer versions of the run and hope that other districts will come on board for this run".
At the launch, other MTN Marathon partners and sponsors who were present included Ibrahim Kakaire, Sales & Marketing Manager – CocaCola Beverages Africa, Bernard Ogwal, Regional Manager, Northern Region at Stanbic Bank and Allan Kyobe, Public Relations Manager Huawei Uganda.
Photo Caption II and III: L – R: Allan Kyobe, Public Relations Manager Huawei Uganda, Valery Okecho, Manager, Corporate Communications, MTN Uganda and Bernard Ogwal, Regional Manager, Northern Region at Stanbic Bank, Ibrahim Kakaire, Sales & Marketing Manager – CocaCola Beverages Africa and Omony Okot, the Vice President of the Uganda Athletics Federation.
(Visited 1 time, 1 visit today)