Madoxx Sematimba set for mega comeback concert
Find out information about Coronavirus in Uganda. More here.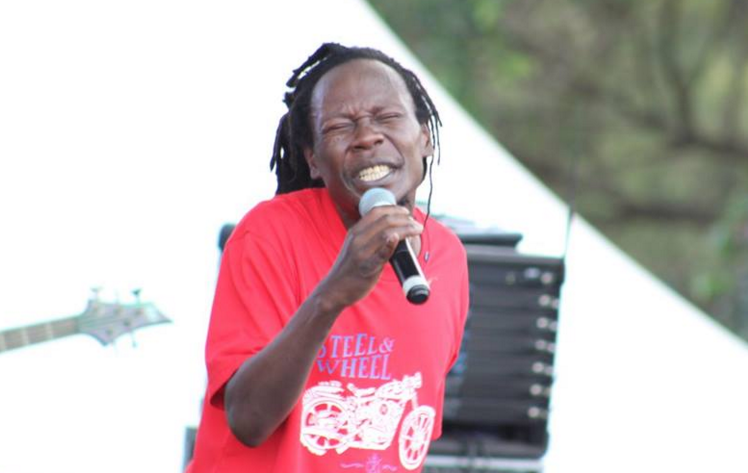 Legendary Ugandan reggae singer Madoxx Sematimba is set for a mega comeback concert.
The singer, who has be headlining different local shows in the recent past since his return on the music scene, will now thrill his fans over the Easter weekend in his first solo concert dubbed "Return of the Champion".
The concert will be held on Good Friday, April 14 at Imperial Royale Hotel with subsequent shows on Saturday and Easter Sunday at Satelite Beach, Mukono and Resort Beach, Entebbe respectively.
Madoxx, who has two albums to his name, Tukolagane and Abato, is popular for songs like "Namagembe", "Tukolagane", "Omukwano Gwafe", "Eddembe", "Nakatudde", and "Easy" among others.
Tickets will go for 50K and 1 million.
Staff Writer

(Visited 1 time, 1 visit today)
Eddy Kenzo, John Blaq Stun The 2020 HiPipo Music Awards, See Full List of Winners
Find out information about Coronavirus in Uganda. More here.
By BigEyeUg Team; The 9th Edition of the HiPipo Music Awards, went down on Friday 29th May, 2020 evening in a virtual event owing to the global outbreak of the Corona Virus Pandemic.
The glamorous live streamed event revealed the winners in over 40 HiPipo Music Awards categories as voted by the music fans from across Africa.
It was also spiced up with top notch performances from Sheebah Karungi, Kenneth Mugabi, Roden Y Kabako, Triplets Ghetto Kids, Kian Banks, Triple S, and any others.
Topping the highlights of the evening, singers Eddy Kenzo and John Blaq stunned the award categories with three and four accolades respectively, better than any other nominees.
Check out the full list of winners:
Africa:
Africa's Number 1 – Eddy Kenzo (Uganda)
Africa Song of The Year Bigtril – Parte After Parte (Uganda)
Best Song from Francophone Africa Innoss'B – Yope (DRC)
Best Song from Western Africa Joeboy – Baby (Nigeria)
Best Song from Southern Africa King Monada- Chuwana (South Africa)
Best Song from Northern/Arabic Africa Mohamed Ramadan – Mafia
Africa Fans Favorite Fresh Talent – Mbosso (Tanzania)
East Africa:
Kenya Best Act Otile Brown X Khaligraph Jones – Japo Kidogo
Tanzania Best Act Diamond Platnumz – The One
Rwanda Best Act Deejay Pius – Homba Homboka (High Heels)
Burundi Best Act Natacha -Ufise Gute
East Africa Super Hit Diamond Platnumz – The One (Tanzania)
Uganda:
Artist of The Year – Eddy Kenzo
Best Female Artist – Sheebah
Best Male Artist – Eddy Kenzo
Best Breakthrough Artist – John Blaq
Best A-Cappella Group – Jehovah Shalom
Must Watch Talent – Lydia Bless
Best DJ – DJ Slick Stuart & Dj Roja
Video of The Year Kabako – Sabisubira
Song of The Year (Uganda) John Blaq – Do Dat
Best Audio Producer – Ronnie on Dis One
Best Video Director – Nolton And George (NG Filmz)
Best Song Writer – Daddy Andre
Best Hip-Hop/Rap Song Bigtril – Parte After Parte
Best Soul Song Kenneth Mugabi – Oliwa
Best Ragga/Dancehall Song Sheebah x Orezi – Sweet Sensation
Best Reggae Song Fille & Voltage Music – Squeeze
Best Band Song Chris Evans – Call Me
Best Contemporary Folk Song Da Agent & Betinah Fasie – Bamungamba
Best Kadongo Kamu Song Kasule Cereste – Stress Free
Best Zouk Song B2C & Rema – Gutujja
Best Afrobeat Song John Blaq – Do Dat
Best Afropop Song John Blaq – Ebyalagirwa
Best Social Message David Lutalo – Ensi
Best School Act Amasomero G'abazira Ba Cbs – Happy Birthday Ssaabasajja.
Best Religious/Gospel Act Levixone Ft. Timeless Noel – Chikibombe
Written Record Of The Year Spice Diana & Ray G writer for Omusheshe
Best Collabo B2C & Rema – Gutujja
Best Choreography – Ghetto Kids Triplets
Best Song from Eastern Region Irene Kayemba – Kankinemu
Best Song from Northern Region Professor Maros – Med Mac
Best Song from Southern Region – Mayor Chris Johnz (Nkooye Obwomu)
Best Song from Western Region – Ray G (Weeshe)
Best Cinematography/Editing – Martin Beta for Ogwo (Eddy Kenzo ft Wembly Mo Foundation)
Most Stylish Artist – Fik Fameika
Best Rnb Song Slick Stuart, DJ Roja – Sunday ft. Allan Toniks
Video Trail Blazer – Masaka Kids Afrikana
Exceptional Young – Act Fresh Kid
Life Time Achievement Award – Moses Matovu of Afrigo Band
Producer of the Generation Dr. Tee – Kazibwe Travis
Golden Medal of Honour for Supporting Preservation Ugandan Sound and Identity – Gen. Salim Saleh
We congratulate all winners and nominees in the awards!

(Visited 1 time, 1 visit today)