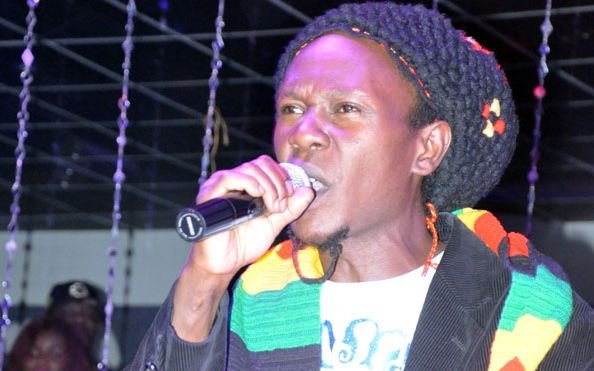 By Our Reporter
Uganda's legendary Reggae musician Maddox Sematimba thrilled comedy lovers at Diners Lounge on Thursday evening.
The celebrated singer was the crowning act at an event dubbed "Comedy Store", a comedy show held at the Bukoto based hangout every week.  His musical showcase came after rib-cracking acts from a talented cast of comedians that included Afande Kelekele, Snake & Zorro, Mbarara's Kachina, Sheikh Manala, Busoga's Kamada and Kobusheshe among others.
The crowd which was reeling from bouts of laughter was ushered into a musical experience towards midnight when Maddox finally stepped on stage. He opened his performance with his single, Omuyimbi, to loud cheers from the crowd.
He performed for a close to an hour with the crowd seemingly enjoying every song he belted out as they sang and danced along to his tunes. From Omunakyalo, to Omukwano, to Take It Easy, to Nakatudde and then the crowd's favorite Namagembe, his fans could not get enough as they continued begging for more.
In between his performance, Maddox who was performing at Comedy Store for the first time, revealed that it was amazing experience for him. "I am glad to be here!" He said. "These comedians are really funny. I was sitting in the audience watching these guys perform, and they really cracked me up."
"We should do this again soon," he added.
Comedy Store is hosted by comedian Alex Muhangi at Diners Lounge every Thursday. The next show will be headlined by comedian MC Kapaale.
(Visited 170 time, 1 visit today)