Filmaker George Stanley's short film, "Time Irreversible" launched in India

By Our Reporter
Ugandan filmmaker George Stanley Nsamba's fourth short film, "Time Irreversible" was recently launched in India ahead of its official premiere in Uganda next month. This follows Nsamba's partnership with Indian executive producer Neeraj Vishwakarma in a move aimed at paving way for future collaborations between Ugandan and Indian film industries.
Neeraj Vishwakarma, who has worked with Nsamba on two short films "The Dummy Team" and "Time Irreversible", travelled to India in December last year to promote the new short film.
This saw the film launched in India as the official poster was unveiled in front of different members of the Indian press that were  present at the office of the Hon. Speaker of Telangana Legislative Assembly, Mr. Madhusudana Chary, after which the delegation watched "The Dummy Team" and "Time Irreversible".
Later that day, the official film poster was also unveiled by the Minister of State for OBC Ayog, Mr. Ram Ashray Vishwakarma at his office in Lucknow U.P, India.
The film was well received in India with the Indian community pledging to support activities of The Ghetto Film Project in helping sensitize society through short films.
"Time Irreversible", a film highlighting how the AIDS scourge is affecting the youth, will officially premiere this February at the Uganda National Theater.
(Visited 222 time, 1 visit today)
Rapper J-Wats releases debut album

Rising Ugandan rapper J-Wats, real name Jude Watshaba, has released his debut album dubbed "On My Own". The album boasts of 16 tracks featuring over 10 artists from across the continent including Isaiah Misanvu, The Mith, Xtacy from Ghana, Pryce Teeba, Flex D' Paper, and Byg Ben among others.
On the album, J-Wats depicts the hustle story of his journey in the Rap game and music industry and also talks about love, friends with benefits, hardships and celebration of his gradual progress in the industry.
All the songs connect to a story from the start (Intro ft. Lugemwa) to the outro of the album. The album contains an urban sound, with different genres describing J-Wats' versatility as a singer and rapper.
On My Own started taking shape two years ago when J-Wats debuted "Holding The Light" as the first single off the album. It was later followed by "Man Of The Year".
Staff Writer
(Visited 222 time, 1 visit today)
VIDEO: Singer Rashy K Releases New Video "Onkubye"

By Staff Writer 
Sweden-based Ugandan singer Rashid Kibirige aka Rashy K has released a brand new video titled "Onkubye".
"Onkubye" is one of Rashy K's latest songs off his 'Good Vibes' Ep. It is a love song in which the singer reveals to a girl how much he is attracted to her.
The song is a fusion of afro-beat and dancehall, a style known as Bax Ragga.
The audio of the song was produced by Producer Kron, while the video was shot by Ugandan video director Superstar Films.
Watch it here:

(Visited 222 time, 1 visit today)

BigEyeUg Team
City music promoter, Sipapa is now in new trouble
This after Sipapa real names Olimu Charles was arrested by Police downtown.
Sipapa who is wanted for domestic violence after he allegedly assaulted his gal Brown Sugar had gone downtown to buy a phone. Boda Boda riders spotted him and surrounded him expecting him to splash money as he has always done.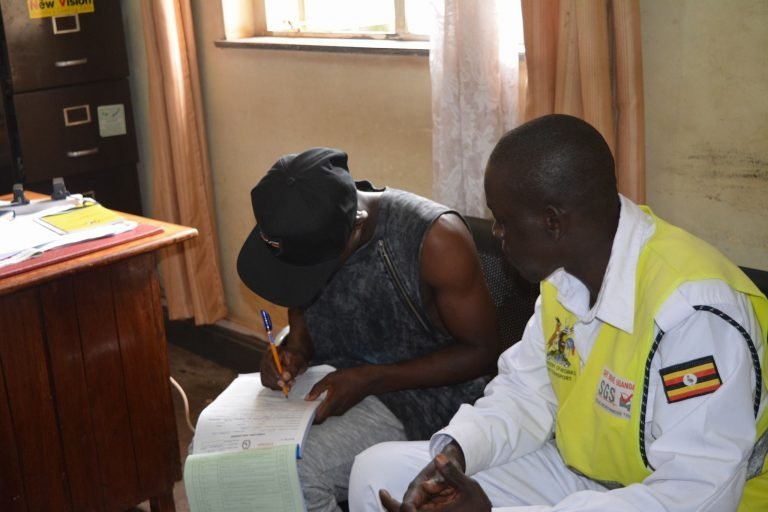 It was at this point that alot of commotion was caused attracting Police who came to investigate and found out that the wanted man was down town and without a seatbelt.
At this point, the authorities wasted no time. He was whisked away to Central Police Station. He made his statement before being taken to the coolers.
We will keep you posted.
(Visited 222 time, 1 visit today)