Lisa Mandy: Bebe Cool wanted to Kill Me. He's a No Body
By Lisa Mandy
Just weeks after the Guvnor brawl where we saw someone losing his life, people have not yet learnt to behave while in Club. Last night me and my girls; Judith Heard, Candy Kardesh and Atafo went to Liquid Silk.
As I moved around the club, I came across an old acquaintance Jenkins, while I was still talking to him, Bebe Cool came and confronted me that I betrayed him when I congratulated Eddy Kenzo upon winning the BET award.
Just to give you a throwback, Bebe Cool used to frequent DJ lotta's studio on Wilson road in my vacation where I worked. It was through these visits that I got to know him and later his wife Zuena. Now here he is standing before me accusing me of betraying him because I congratulated Eddy Kenzo.
He had a drink in a glass(smelt like a mixture of cheap vodka and coke), the bastard shockingly threw his drink in my face…I was all engulfed in the smelly vodka. My acquaintance disappeared in thin air, it was Atafo who ran back where my friends were seated to ask them to come to my rescue. Bebe Cool continued throwing insults at us.
Surprisingly all bouncers were rallying behind him. We were thrown out of Liquid Silk. This incident threw me back to the Johnnie saga in Guvnor, I suppose if I had my boyfriend with me,something similar could have happened. I must say I was unfairly treated by Liquid silk management, and to you Bebe Cool, you are a real pu**y. You have never won any fist fight with any man. In all club brawls you have been involved,you ended up in Cardic clinic.
Your pride comes when you engage an alcohol compromised small girl like me. You are no body but a mere pu**y.

(Visited 1 time, 1 visit today)
Nxt Radio's DJ Geeman rewarded, now finding G-Spots on a daily
By Reporter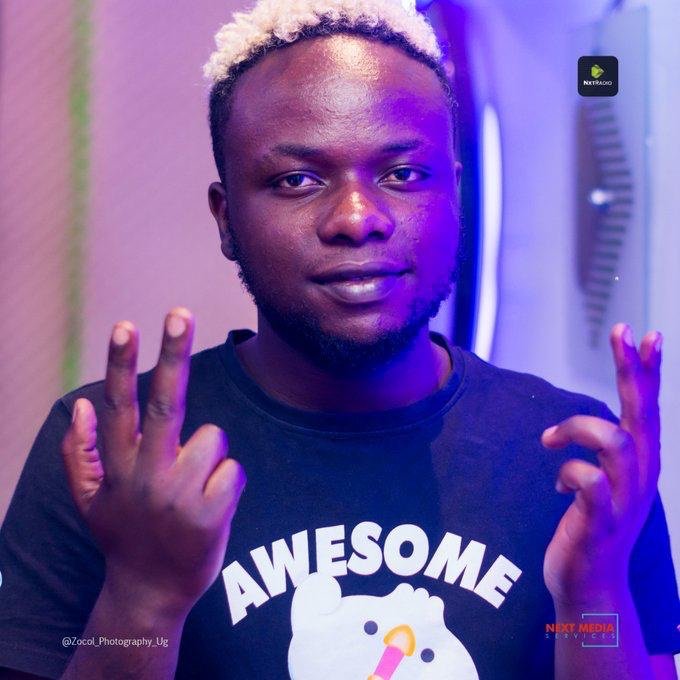 If you don't listen much to Uganda's pioneer audio-visual radio station, 106.1 FM Nxt Radio, then you have probably seen a white-hair-tinted DJ mashing up the stages of Blankets & Wine, usually dressed in his signature lime-green baggy t-shirt. That lad is talented, isn't he?
Well, hehis name is DJ Geeman, and he is one of the Nxt Radio resident DJs. He now has his own daily show, the "Nxt G-Spot," a dream for many a DJ, and as it turns out, he is very highly regarded around the station.
"DJ Geeman is one of the hottest upcoming deejays in this town and that explains our choice," the Nxt Radio General Manager, Marcus Kwikiriza, told this website.
Geeman's commitment, hunger and diversity are some of his biggest traits and go a long way to explain why the station handed him this new daily 2-3pm project.
"2pm is right after lunch and research shows us that most people tend to require a bit of a 'wake me up' then. The G-Spot is, therefore, that one-hour package to do just that, to give our listener that deserved great afternoon, and who better to deliver this than DJ Geeman?" further remarked the "Big Hits Station" General Manager.
The Nxt G-Spot offers Reggae on Mondays, HipHop & RnB on Tuesdays, African Music on Wednesdays, Throwbacks on Thursdays, and House Music on Fridays. Time to have dates with our headsets, right?
With music being one of the greatest creations by mankind and an important part of our life as a way of expressing our feelings and emotions, our verdict is that Nxt Radio is yet again right on the money!
Nxt Radio can be listened to LIVE on 106.1 FM, via the Nxt Radio App, via the Nxt Radio website or via StarTimes on Channel 243.

(Visited 1 time, 1 visit today)