Lillian Mbabazi's touching message to Mowzey Radio

it is now more than a week since uganda and the world lost a music icon, Mowzey Radio. But for Lillian Mbabazi the loss was even greater as the deceased was family- father to her children.
Lillian posted a message eulogizing the fallen star and calling him the kind and special human being who always supported her and the children.
She said; "I have been trying so hard to get the strength and words to write something about you Papa Asante. I have been in a nightmare and I can't seem to wake up from it. Knowing that I can't see or talk to you is very hard for me to understand. You were kind, a SPECIAL human being and the greatest talent of our generation. I am blessed I got to share many moments with you, I am grateful for our amazing children."
She added; "You have left a huge gap that NO ONE will ever fill. I love you Papa Asante forever and May God give me the strength and courage to raise our children to continue your legacy. To Everyone that has reached out and supported me through this time, I want to say thank you so much and I am humbled… May God bless all of you… Papa Asante we miss you and I see you every time I look into our babies' eyes… Words are not enough to express how I feel in this moment. Please rest in perfect peace. I will be still and know that He is God."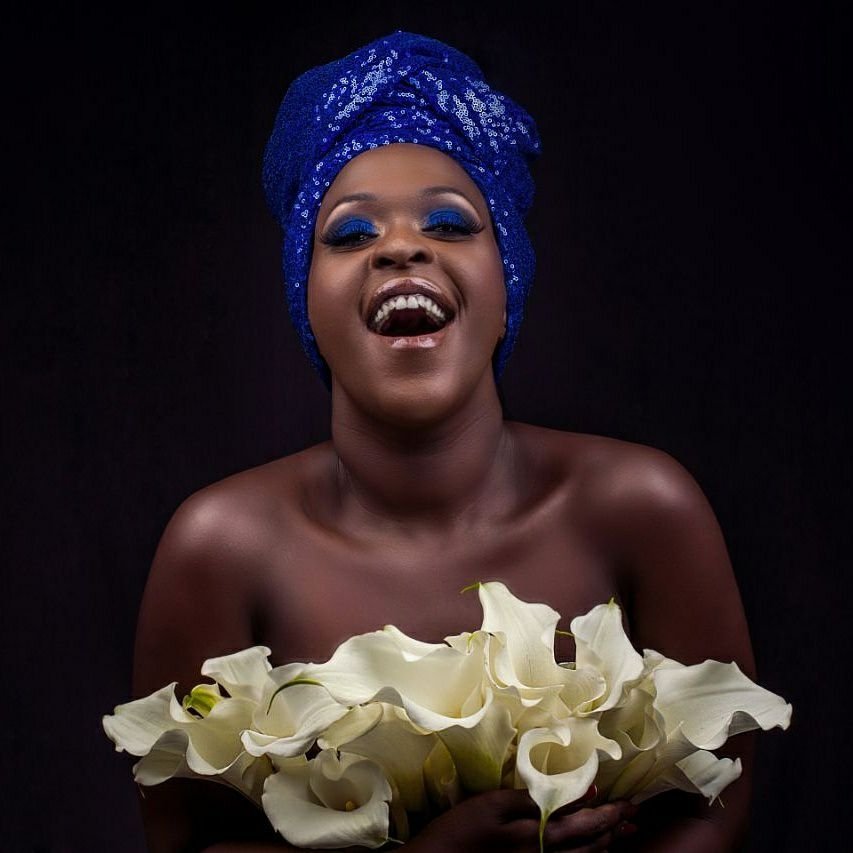 Contrary to what has been going around, the late met Lillian at University when he was studying Psychology. They became close and even started to see each other more often when they joined the music industry. Things became serious when they did their "Where you are" collabo back in 2009. Asked whether she foresaw their relationship coming in a recent interview, Lillian said she never knew things would become serious… but they did. She is now left with nothing but sweet memories and the fruits of their love.
We will keep you posted.
(Visited 1 time, 1 visit today)
Selector Jay releases his first ever song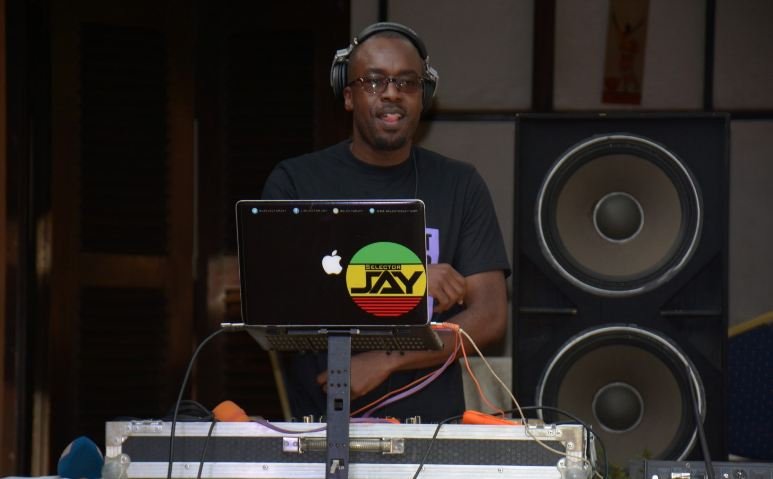 Selector Jay, one of Uganda's longest serving deejays, appears to be tired of being in the shadow of musicians and now wants to share in their spotlight. This comes after the disc jockey decided to venture into active music.
Selector Jay has kicked off this new adventure with a bang, teaming up with big weights in the industry on his first project.
He has released his first ever song entitled "Formula" on which he features Ugandan singer Sheebah Karungi and Ghanaian star Magnom.
Sources close to the deejay have intimated to us that this not a one off and  we should expect more music from the deejay.
It should be noted that deejays collaborating with established musicians is the in-thing lately. Other local deejays to have released their own songs include DJ Ciza, Dj Roja & Slick Stuart among others.
Staff Writer
(Visited 1 time, 1 visit today)
Singer Karole Kasita drops "Gyal A Bubble" video. Watch it here!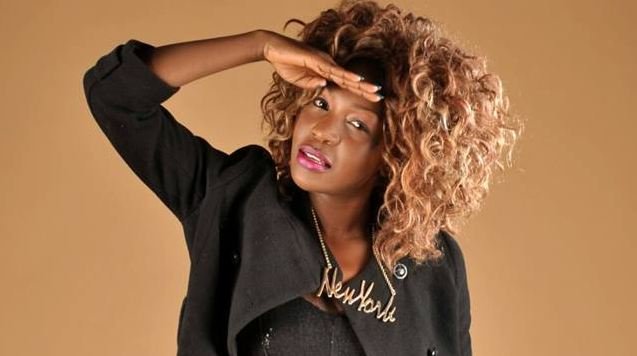 Talented Ugandan female singer Karole Kasita has released the music video to her latest single titled "Gyal A Bubble".
Produced by Grate Make films, "Gyal A Bubble" is a dance video composed of scenes in which gals in skimpy outfits are seen gyrating their bums to the groovy beat. The audio was produced by Andre.
Meanwhile, Karole came into the limelight after releasing her first break through single titled "Kol 911". She has never looked back since then. She has released a number of other songs including "More time", "Jileete", Ontanuude, Sample you and Musujja.
Watch "Gyal A Bubble"  video below.
Staff Writer
(Visited 1 time, 1 visit today)
Shady Boo debunks Diamond Platinumz dating rumors

By Nila Faisal
Rwandese socialite Shady Boo has denied reports she is dating Diamond Platinumz.
The socialite and the Tanzanian heart throb reignited dating rumors after Diamond invited her to Tanzania to host an event dubbed "The Biko Jibebe Challenge".
Speaking to journalists during the event, Shady Boo set the record straight, saying they are just friends.
"Nothing much and no it's not true, we are just friends," said Shady.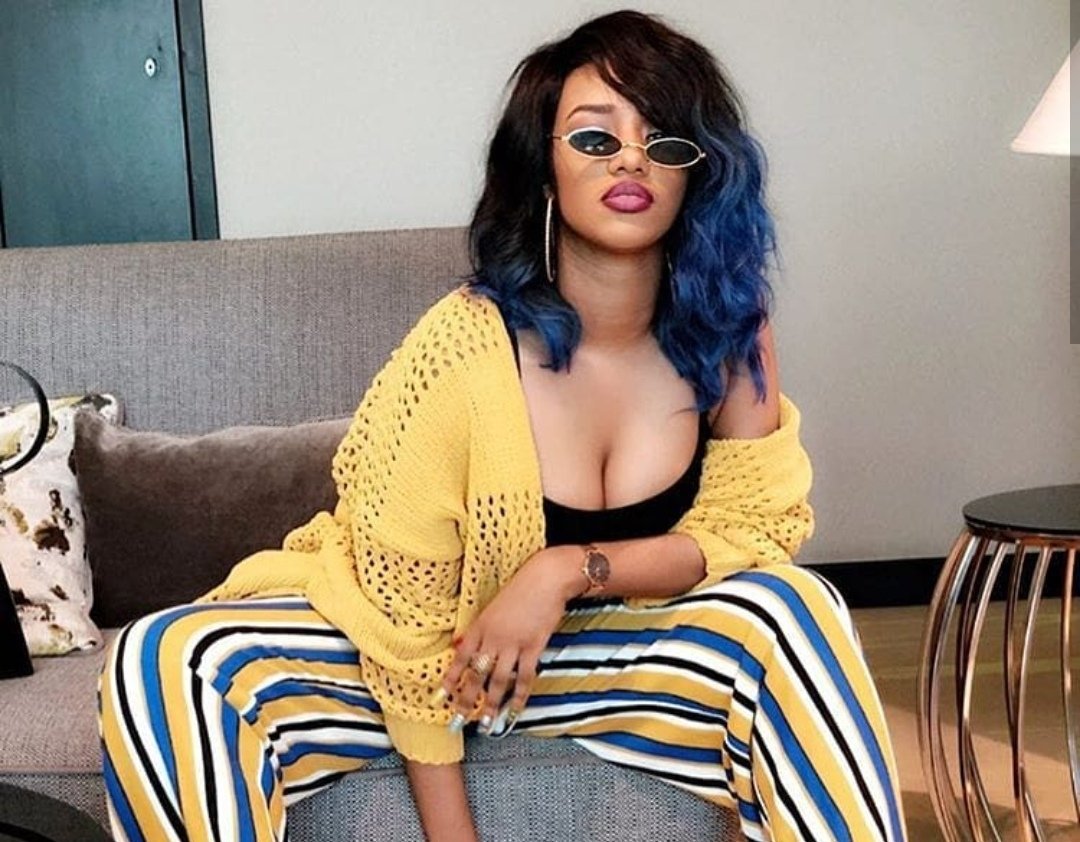 Media was awash with reports the two were seeing each other last year after Shady was reportedly spotted at Diamond's hotel room during the launch of his products in Rwanda.
(Visited 1 time, 1 visit today)