Kitende based Pavillion hotel set for grand opening on valentine eve.

The local hospitality industry has received another boost with the opening of a new hotel dubbed Pavillion hotel. Located just along Entebbe highway, Pavillion hotel is a getaway from the hustle and bustle of the city while still affording its residents a cool breeze.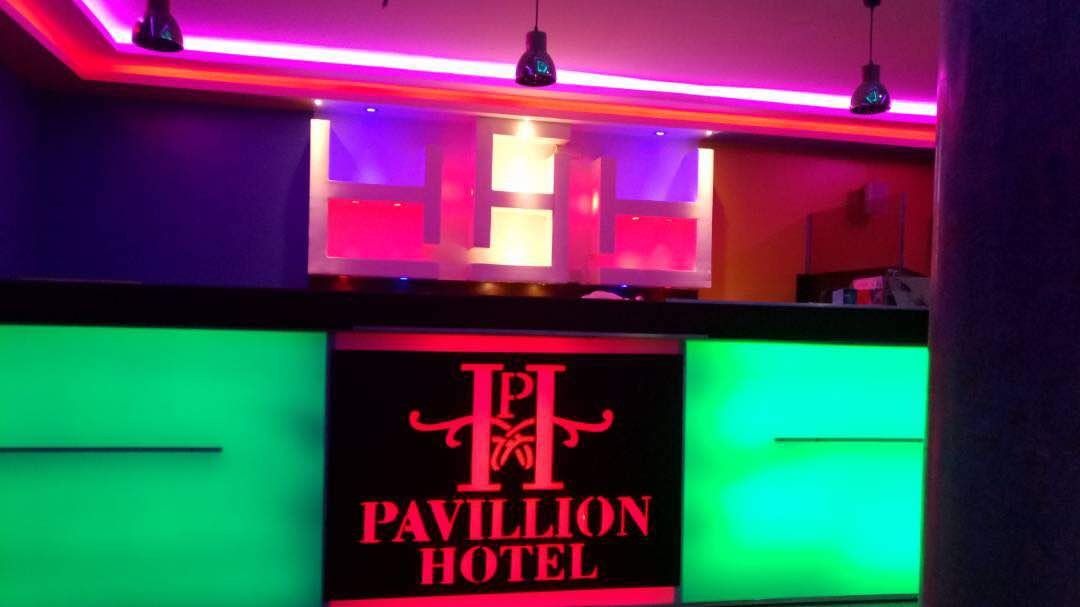 The 4-star hotel has Offices, conference rooms, restaurant, bar, executive rooms and Suites. Guests can select from a wide range of classified rooms. The rooms range from Executive rooms, one & two bedroom suites and Penthouse suites which all come with complimentary gym and spa services. The suites are spacious and fitted with modern decor aimed at creating a relaxing environment. They are all en-suite with a fully equipped kitchenette, Satellite TV's and all the modern amenities.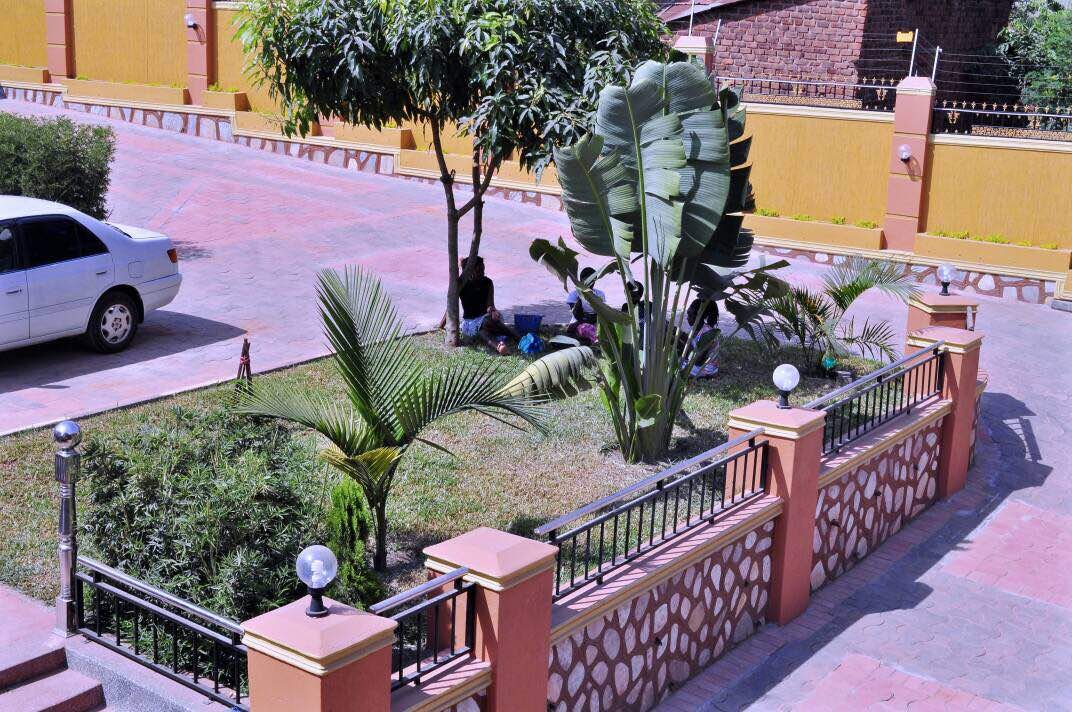 "We are delighted to open doors to the world and we are ready to deliver with our new home now, Pavillion hotel. The idea is bespoke tailored for each individual or family to make their vacation or travel trip to Uganda easier and more enjoyable," said the manager.
"By introducing a fresh hospitality experience to Uganda compliments an exciting new development in the Hotel and tourism sector. The combination of high standard apartments, first class facilities and the prime location will be a great attraction to medium and long stay guests," he added.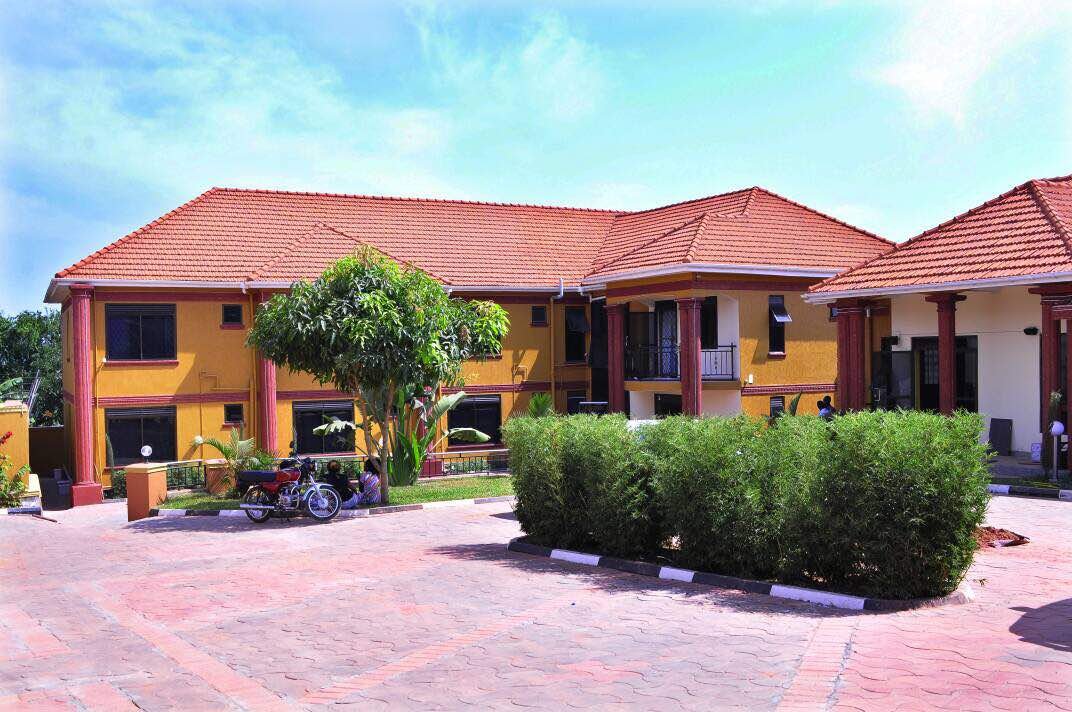 Pavillion hotel will be launched on the 13th of February , on the eve of Valentine's day. On the day entrance will be absolutely free with live band and so much more entertainment for revelers. Pavillion hotel is located on St. Mary's Kitende S.S first left turn near Kitende court.
(Visited 1 time, 1 visit today)
The Y Plus Beauty Pageant is back

By Our Reporter
The annual Y Plus Beauty Pageant is back. Returning for its 5th edition, it will be held on Saturday, November 24 in Kampala. The pageant which is organised by the Uganda Network of Young People Living with HIV/AIDS (UNYPA) is geared towards ending stigma and discrimination among people living with HIV/AIDS through empowering the young people with knowledge and advocacy skills to enable them lead the fight against the stigma.
Speaking during the launch ceremony of this year's edition held at Skyz Hotel last Friday, Nicholas Niwagaba, the UNYPA Executive Director, noted that pageant is one of the ways through which they are building capacity of young people living with HIV and training them to be ambassadors of change in their communities.
"The success stories from the ambassadors that take part in the Y+ beauty pageant show that these young people grow and shine with this platform because firstly; they are shown that they are beautiful, secondly, they are told to embrace themselves and lastly to adhere to their medications. We hold the pageant to build the capacity of young people living with HIV to equip them as ambassadors of change in their communities." He noted.
During the same ceremony, Nawanyanga Gloria, the Miss Y+ 2017, attested to being involved in several sensitization programs aimed at empowering young people since being crowned beauty queen last year.
"As an ambassador, I have been doing lots of outreach programs in schools and the community at large through which I have sensitized the masses about HIV/AIDS and educated them about their rights." Nawanyanga Gloria said.
"We need safe places such as this pageant where we young people living with HIV/AIDS can freely express ourselves and also feel empowered to reach our full potential." She added.
To be held under the theme, "Confronting HIV with bold steps", the pageant will see several auditions held across the country where regional winners will be selected to compete for the ultimate Mr & Miss Y+ crown.  The regional auditions will first be hosted in Wakiso district for central region on October 6, then Apac district for the Northern region on October 13, Rukungiri district for the Western region on October 27 and finally Iganga district for Eastern region on November 3.
(Visited 1 time, 1 visit today)
Museveni meets President of StarTimes Group during FOCAC Summit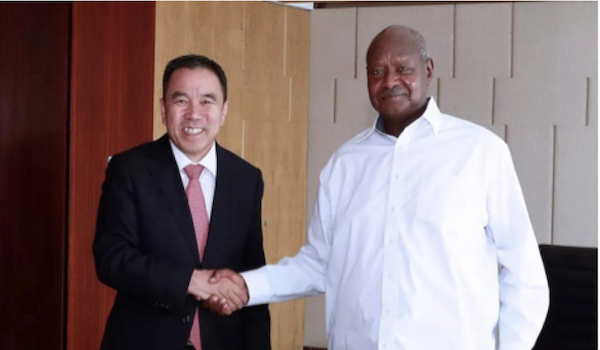 Ugandan President Yoweri Museveni met with the President of StarTimes Group Pang Xinxing on Wednesday when he was attending the Summit of the Forum on China-Africa Cooperation in Beijing. Mr Pang Xinxing introduced that StarTimes created more than 6000 job opportunities since it started investment in Uganda in 2009 and StarTimes digital TV transmission platforms have enabled Ugandan people to watch rich international and local television programs with an affordable price. Pang said: "We look forward to expanding further bilateral cooperation with our advantageous technology and media resources." President Museveni appreciated StarTimes' contribution in Uganda's digital migration progress and the project of "Access to Satellite TV for 10,000 African Villages".
He said that the national digital migration is a very important fundamental project for Ugandan people and it wouldn't be achieved without StarTimes' involvement. Museveni also invited Pang to visit Uganda with hoping that StarTimes can have more investment in the country.
StarTimes now is the biggest digital TV operator in Uganda with holding 75% market because of affordabl prices and rich content services. In August, StarTimes just unveiled the biggest ever single sponsorship in the history of Uganda www.startimestv.com sport after remarkably securing the Uganda Premier League and FUFA Big League "Title and Broadcasting Rights" from FUFA for a staggering US$ 7,240,000 for 10 years starting with the
2018/2019 season. The Vice President of StarTimes Uganda company, Mr Aldrine Nsubuga said: "We however don't just want to entertain football fans with foreign football, we want to be relevant to local football fans. We want them to appreciate their local football and support it with a greater passion which is why we want to bring the local league in every household through our broadcast platforms." The project of "Access to Satellite TV for 10,000 African Villages" is a China-Africa Cooperation program, which was announced by Chinese President Xi Jinping on December 4th, 2015 when he was present at the Johannesburg Summit of the Forum on China-Africa Cooperation. The project is aimed at enabling African families in rural areas to have access to the digital signal with high-quality images and rich TV programs. There will be around 10,000 villages in more than 20 African countries benefiting from the project of "Access to Satellite TV for 10,000 African Villages". For Uganda, 500 villages are
included in this China-Africa cooperation project. As Africa's leading digital TV operator, StarTimes is undertaking the whole project. On 20th July, StarTimes launched the project of "Access to Satellite TV for 10,000 African Villages" in Uganda.
(Visited 1 time, 1 visit today)
Holiday makers enjoy fun day at Fly Fest

By Our Reporter
It was a fun-filled day as holiday makers turned up in droves to do their thing at the Fly Fest which was held at Lugogo Hockey Grounds on Saturday.
From board games to yard games to dance competitions to music performances, the teens who started streaming as early as 10 am were kept well entertained throughout the day.
The music performances kicked off towards 3pm with Naava Grey as the day's first act. This was followed by performances from other top artistes including Spice Diana, Lydia Jazmine, Geosteady, Toniks, Navio and Beenie Gunter among others, much to the delight of the crowd who cheered on every act that stepped on stage.
To keep the audience engaged, the artiste performances were interluded with dance showcases and deejay sets which saw deejays like Xzyl, Roja and Slick Stuart among others take over the turntables and had teens dancing away to their favorite songs.
Shortly after 5pm, the much-awaited Nigerian singer Korede Bello stepped on stage. Clad in a white ensemble, he was welcomed on stage with wild cheers and ululations from the exuberant crowd. With the Ghetto Kids as his back up dancers, he had the crowd dancing and singing along to some of his hit songs that included "Romantic", "Butterfly" and "Godwin" among others in a powerful performance that lasted for close to an hour as the curtains finally came down on the day's festivities.
The Fly Fest, which was being held for the first time, was organised by Fly Uganda. Fly Uganda is a movement that aims to empower teens by providing a platform through which they can freely express their passions and make positive choices while dissuading them from behaviors such as using tobacco that might ruin their life.
(Visited 1 time, 1 visit today)