Kanye West Responds to Amber Rose's X-Rated Tweets About His A*s!
Acheive your dreams with Stanbic Bank. Visit thier website todayMore here.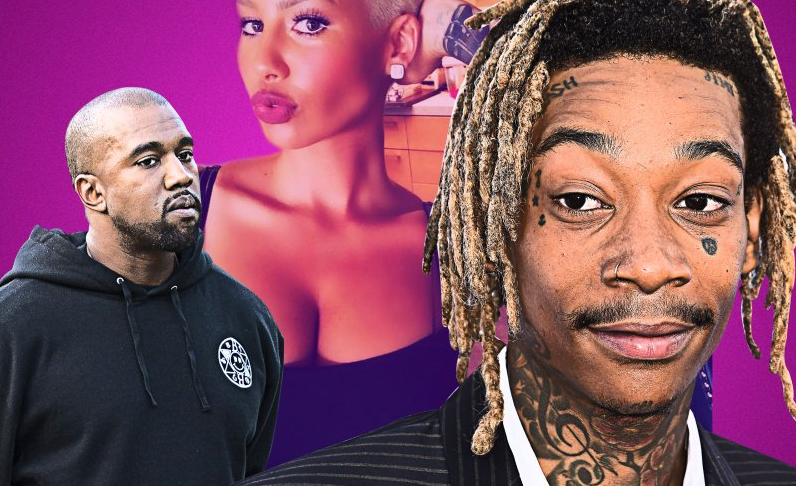 Kanye West has responded to Amber Rose – and true to form, he didn't hold back.
Over one day after his ex-girlfriend shared an explicit tweet about his sexual preferences, the rapper denied her claims on Twitter.
"Exes can be mad but just know I never let them play with my ass," West, 38,wrote late Thursday. "I don't do that… I stay away from that area all together."
One minute later, West elaborated: "I'm not into that kind of s—," he tweeted. "I like pictures and videos Me and my wife [Kim Kardashian West] got the kind of love that can turn exes into best friends."
The latest flare-up between West and Rose, 32, came in the midst of the hitmaker's heated Twitter feud with her ex Wiz Khalifa, 28, who criticized West's decision to change the name of his not-yet-released album from Swish to Waves earlier this week
Source: kiss100.co.ke
(Visited 1 time, 1 visit today)
Halima Namakula cautions Chameleone against involving in fights following Diggy Baur Saga
Acheive your dreams with Stanbic Bank. Visit thier website todayMore here.
By BigEyeUg Team
Legendary singer Halima Namakula has spoken out on a recent saga involving singer Jose Chameleone and producer Diggy Baur.
Speaking during NBS TV's After5 show, Halima Namakula revealed that she was horrified by the news about her two friends exchanging blows.
Halima has condemned Chameleone's conduct, saying it was uncalled for and he should not have thumped the producer in spite of any provocation.
When she was asked on whether this saga would affect Chameleone's upcoming Lord Mayorship candidature, Halima answered in the affirmative.
The 'Ekimbeewo' hitmaker advised Chameleone to first change his characters and pick a maturity slot.
"Jose Chameleone at his age should no longer be involved in acts of fighting and wrangles, like he used to do during his youthful days." Said Halima, adding that, "This may affect his plans of running for the Kampala Lord mayorship seat."
Chameleone was reported early this week to have beaten up producer Diggy Baur and his personal assistant, Hakie at their studio in Luwafu-Makindye, Kampala.
We will keep you posted.
(Visited 1 time, 1 visit today)