Kampala Cocktail Week: Here's a list of top cocktails to look out for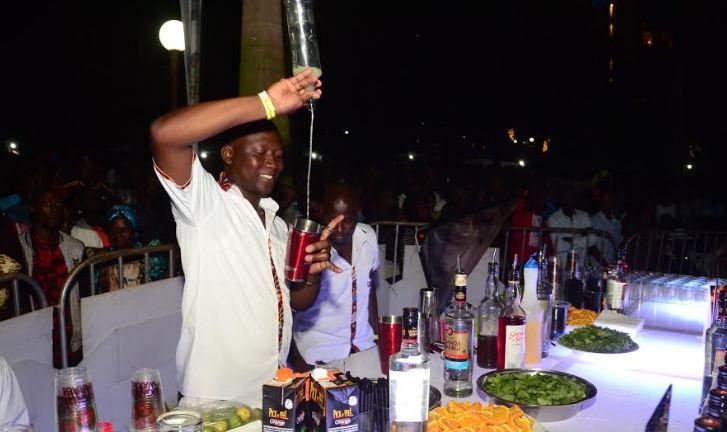 The third edition of the much-anticipated Kampala Cocktail week is here. The event which launched at Riders Lounge on November 29, 2017 will go on till December 9, 2017.
During the cocktail week, pour yourself into a new urban nightlife culture that Kampala hasn't experienced before. Discover a masterclass of Mixology and Fine-Drinking through the 10 days of prix fixe Special Edition Celebratory Cocktail Menus across 30 top Kampala bars and lounges.
All the 30 participating bars will offer a Special Edition Celebratory Menu at UGX 8,000 (Shooters), UGX 10,000 (Casual Cocktails), UGX 15,000 (Craft Cocktails), and UGX 25,000 Singleton Pairings.
No tickets, no vouchers and no bookings are needed from you to enjoy a cocktail of your choice. If you are lost for choice, never mind, we have put together a few cocktails that you ought to try out.
For starters, here is some info for you; "When alcohol is mixed with a soft drink and other ingredients like fruits, it is called a cocktail. When drinks or different fruit juices are mixed, it is a mocktail."
Here is a list of cocktails to try out during the Kampala Cocktail Week.
The Kololo Sunset: Kololo is an upscale suburb of Kampala. It is a cool place to take a nice walk or simple take an evening jog. Just like the name, this Cocktail is gorgeous. It is made from Uganda Waragi Coconut, orange juice and a dash of pineapple juice. A sip of this exquisite cocktail leaves your pallets yearning for another sip. This is best enjoyed with friends after a hard day at work. The subtle bite from Uganda Waragi Coconut blends into the orange and pineapple juice.
The Muyenga Sunrise: Muyenga is another upscale area of Kampala. It is home to many diplomats and the makers of this cocktail really knew what they were doing by naming it as such. This cocktail is made from; one shot Uganda Waragi original, one shot of Uganda Waragi Coconut, a dash of coffee flavoured Uganda Waragi, orange juice, grenadine and top off with lemonade. Different sensations come to your lips as you swallow this legendary cocktail. Just go to any of the participating outlets and order this. You will not regret.
Tropical Gem Cocktail: This irresistible cocktail is made from Fresh Guava, Pineapple juice, Lemon, Tequila and Uganda Waragi Coconut. What more do you need in a cocktail? This is one for those who enjoy the hard bite in their cocktail. This is a must try for the gents. It creates instant exhilaration. So, if symptoms persist, ask for another one!
CocoLoco 2.0: Just as its name suggests, this is an upgrade from last year's award winning CocoLoco 1.0. This is made from Uganda Waragi Coconut, lime cordial and sambuca and garnished with chilli. Anha, this is the real deal. We need not say more. Simply go to Bushpig and try this one out.
During the launch of the Kampala Cocktail Week at Riders Lounge, Agaba Tumusiime, the Brand Manager Uganda Waragi introduced the Master Gabz Cocktail. He mixed 50ml of Uganda Waragi Coconut, added 25ml of Uganda Waragi Premium and garnished it with lemonade, syrup and other secret ingredients. You may need to look for him if you would like to taste his creation.
So go out and sample as many cocktails as you can.
(Visited 106 time, 1 visit today)
When Drugs Become The Music: The Addiction Problem in the Entertainment Industry

By Our Reporter
At his peak, Bobi Wine, now a member of Parliament remixed one of the Late Paul Kafeero's songs; 'Dippo Nazigala.' The Kadongo-kamu singer had sang about his long journey towards quitting alcohol, Bobi Wine on the other hand sang about his struggles with marijuana. He laid down reasons why he had quit and went on to take a swipe at his musical competitors; Chameleone and Bebe Cool both of whom had come close to death. He blamed Chameleone's fractures and Bebe Cool's bullet injuries on addiction. Yet subtly, Bobi Wine had blown the lid off the drug problem in the entertainment industry, but no one did take him serious, at least no serious case had yet to surface.
It's more than five years since the 'Ghetto Nazigala' song, the country awakens to the Ginkesse Star, Qute Kaye, who'd just survived a lynching over stealing car headlights. There were more questions than answers; "what happened? what went wrong?" How could a music star fall so low into an abyss that could not be explained any longer? "Drugs," some guessed. But if it was drugs, how many had gone down this path? Did they ever find their bearing back to a normal life?
1. Dave Dash (Davis Lukwago), TV and Radio Presenter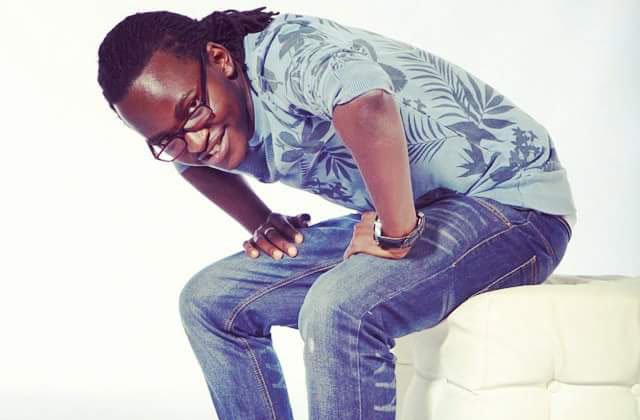 Last year in September, social media was hit by shockwaves as a video circulated. It was of Dave Dash taking a naked mile, his dreadlocks had given him away. Dave Dash would immediately check himself into rehabilitation at Butabika. A month later, he were to give a testimony of his recovery describing this moment as the most alive he'd been his entire life. Today, he seems to have left his past life behind and seems excited about the future ahead. He's also gone on a drug awareness drive, partnering with organisations such as Reach A Hand Uganda to sensitise the youths about the dangers of drug use. He clearly did not live in denial about his problem, he came out and confronted it and seems to be winning so far.
2. Kennedy Zziwa, Hair Stylist at Hair by Zziwa
Speak of relapses, and Zziwa is there as a witness. He first publicly shared his story in light of the Dave Dash saga. In April this year, he once again came open and talked about his relapse. "I discovered from the news sites that I knocked an electricity pole in Biina. Survived being lynched. And then I was whisked to Rehab where I have been for two weeks," confessed Zziwa. He'd been unaware of being high on drugs. Despite the relapse, he described it all as part of the recovery process and apologised to those he'd disappointed. It was no clear that there comes a point when drugs take control of one's personality enslaving them in ways they can't explain.
3. Iryn Namubiru, Ugandan Musician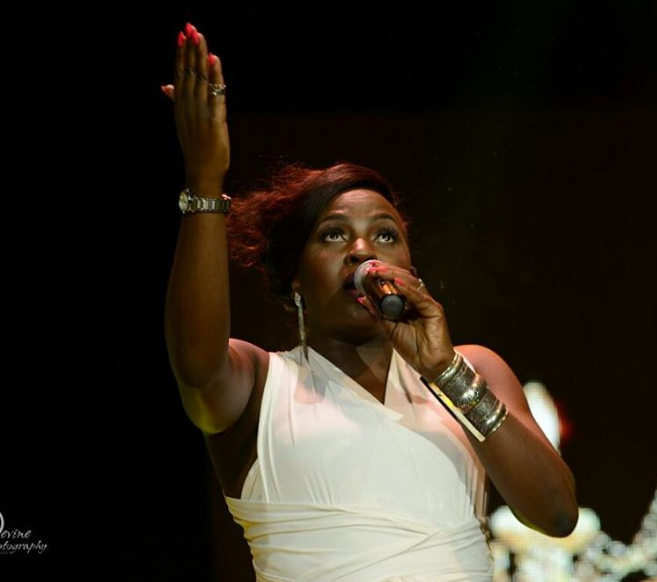 The Ugandan music artiste was detained in Tokyo Japan for illegal possession of drugs. The singer claimed innocence and blamed her promoter, one Nigerian Kim Ueno for setting her up. Although Namubiru survived a punishment that could have gone up to seven years in jail, it still left the country talking. Till today, the facts of the matter remain unclear. Was Namubiru trying to export drugs? How many other Ugandan celebrities were in this kind of business?
4. Jackie Chandiru, Ugandan Music Artiste
Of all the former Blu3 girls, none has faced it rough more than Jackie Chandiru. The cracks of her life were first revealed by a leaked photo that showed her body with needle marks at various points. She had morphed into the Ugandan Elvis Prisley. Drugs were digging gold from her music stardom. But what could have driven Chandiru to drugs? Could it have been her failed relationships? Was it something she'd started out as an experimental exercise only to find euphoria in it? Chandiru last surfaced in public in 2017 during another of her relapses. The family rushed her back to rehab in a Bunamwaya health facility. We thus wonder; "did she hit a point of no-return or will there be a music reformation for this artiste?"
(Visited 106 time, 1 visit today)
BBS Terefayina launches World Cup in live broadcast.

Yesterday as the long awaited World Cup final kicked off, Mengo based BBS Terefayina as the only authorized local station to broadcast all 32 games broadcasted its first match. While the station broadcasted the match between hosts Russia and Saudi Arabia, there was also a ceremony to mark the milestone where VIP guests like the Katikiro graced the live broadcast on big screens in Bulange.
BBS Terefayina will continue to broadcast the remaining 31 matches live.
(Visited 106 time, 1 visit today)
PEPSI ISSUE PRESS STATEMENT ON TRAGIC ACCIDENT.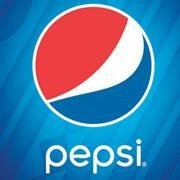 Yesterday evening a Pepsi vehicle registration no: UBD 061D was involved in an accident with a pick-up and a Boda boda along the Kampala – Gulu highway at Nakasongola. Unfortunately, five people lost their lives in the incident including a member of the Crown Beverages' fraternity, Mr Emma Kibira, a sound engineer. Other injured persons were taken to Laco Hospital in Luwero for further treatment, they are currently stable and will be transferred to a health facility in Kampala.
The Crown Beverages Limited fraternity is deeply saddened by this tragic accident and send their deepest condolences to all the families that have lost their loved ones.
May the souls of the dearly departed rest in eternal peace.
(Visited 106 time, 1 visit today)