Juliana Proves She's Uganda's Music Queen in "Twalina Omukwano"

By Ian Ortega 
I have a special adoration for Juliana Kanyomozi, yet with that special adoration, come high expectations. Rarely have I found a Ugandan musician who consistently surpasses every musical target (quality-wise) that I set for her, I am glad to say Juliana Kanyomozi has consistently done that.
Juliana whether knowingly or unknowingly pours out her soul, spirit and consciousness in this "Twalina Omukwano" song sending ripple effects of emotions to we, her humble listeners. Twalina Omukwano proves one thing that music is the truth, but those who sing that truth are the most truthful creatures we have.
As you listen to "Twalina Omukwano" you can't help but catch your imagination going off into the lands of nostalgia, painting images of your own personal love experiences, that random ex, that first love who gave you the first kiss. It is like a visit to a musical counselor, chit-chatting away about the heart's deepest secrets, the things that make us human at the end of the day.
The beats soothe the pain, the anxiety, they bring back memories, but not bear memories, they are memories that come packaged with healing. I find Juliana Kanyomozi's "Twalina Omukwano" a musically therapeutic experience for the listener.
Twalina Omukwano ripples like the water on a sandy lake as a breeze fills the air, shimmering or even raging on the mighty seas. It is a soul grooving ballad, an epicenter of ultra-coolness, it's not a song of Juliana for the listeners rather it is a song of Juliana in which the listener plays part in the experience. It's hypnotic, in the sense that its effects are subconsciously felt from this intangible form of beats, words and rhythms. 
Twalina Omukwano makes you drift into different time spaces, to the past, to the future and back to the present. It brings melodic introspection and retrospection. I am especially in love with the beginning of the song, that intro-beat; it feels so much like a transition from the sixties into the nineties.
So I grant a new heuristic, the person who comes to your mind while listening to this song, is your soul-mate, your one true love. That name that makes an appearance as Juliana sings the different verses, that one person is yours truly, go look out for him or her.
To really get the perfect picture of Twalina Omukwano, I want you to remember Hajjati Madina's Bibuuza song. Now get that song, and revamp it with a touch of excellence. Wait a minute, no way. Get the Bibuuza song, and picture the superbly original version of that, add up a million Bibuuza songs and you get Juliana's Twalina Omukwano.
Juliana Kanyomozi successfully proves she's Uganda's musical queen and she's not about to abdicate her throne. At least not when I can gamble and write the lyrics of the chorus because I am addicted to the song.
"Twalina Omukwano Sweetie Gwaali Gwa'amanyi
Wankola Buubi Mukwano wagyaayo Amanyi
Nandibadde yenze akwagala
Wandibadde yegwe omwagalwa…"
Listen to the song below.
(Visited 2,374 time, 1 visit today)
Famous Ugandan Prophet Launching Return Flights To Heaven For UGX 5 Million

By Our Reporter
A famous Ugandan Prophet who's been to heaven a number of times has some big news for his followers. Apparently he's succeeded in convincing God to allow him transport other people to heaven for a few.
These will be the first of their kind return flights in the world. "Last time I was in heaven, I requested him to allow me to be coming with some of you. The good news is, Papa God said yes," the Prophet told his followers in the areas of Lugogo.
The big deal is, tickets on Air Heaven will cost UGX 5 million and they are on a first come, first serve. But from what we have heard, a number of the followers have booked out the flights. One of the ardent followers told BigEye.ug; "I always prayed for a chance to see Heaven. Thank God for the prophet, now I can fly there at least twice a year and speak to God and Jesus face to face, then swim with the angels in the afternoon."
We shall keep you updated about the flight schedules
(Visited 2,374 time, 1 visit today)
Photos: Mr. Eazi thrills fans at album listening party

By Our Reporter
It was a fun filled experience for Kampala fans of popular Nigerian artiste Mr. Eazi, as he on Thursday night, treated them to a wonderful listening party for his third studio album tilted 'Lagos to London'.
The exclusive listening party which was held at Cayenne bar in Bukoto was hosted by Smirnoff Vodka, which is also promoting his album.
The unique music experience gave fans a special opportunity to listen to the new album with Mr. Eazi as well as be treated to a special performance by the artist.
He performed songs like Pour Me Water and Property as well as collaborations with artists such as Simi, Burna Boy, Chronixx and Maleek Berry.
Mr. Eazi also announced the launch of his emPawa Program, meant to empower Africa's young and undiscovered music talent to global success. The accelerator program will empower 100 African musicians annually drawing from a USD300,000 fund.
Here are some photos from the party.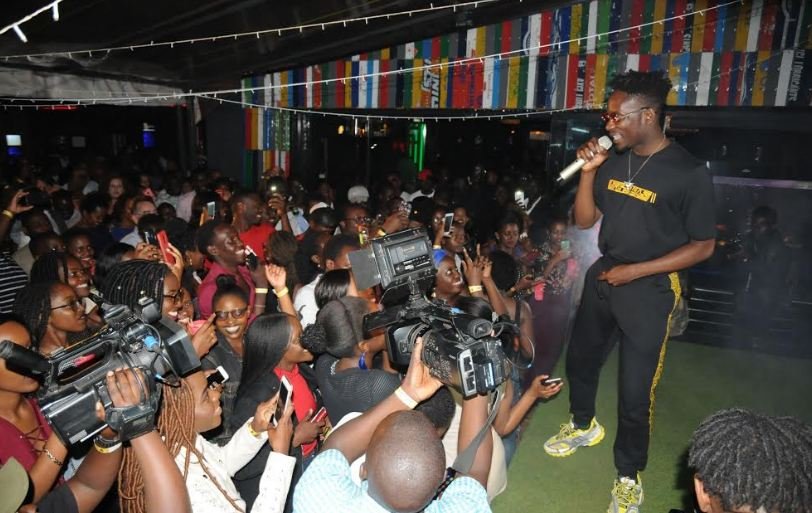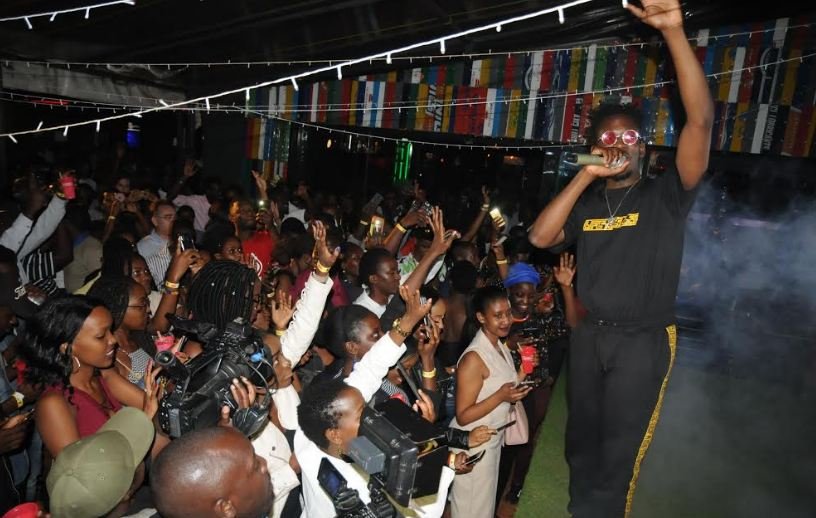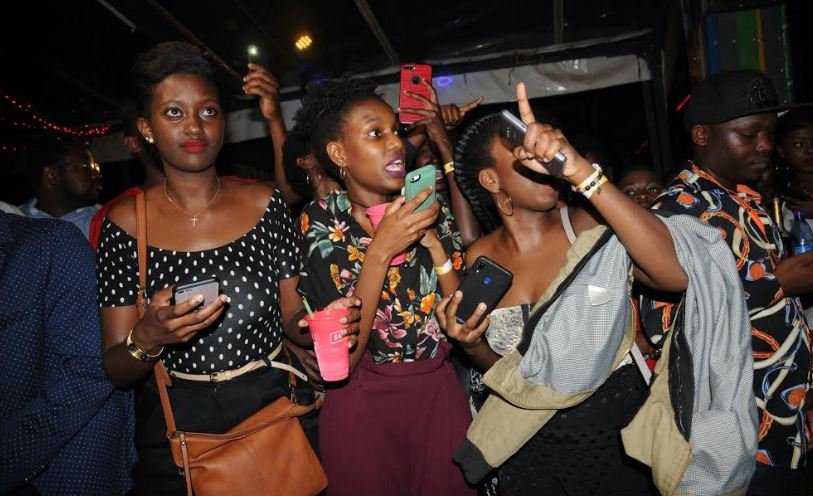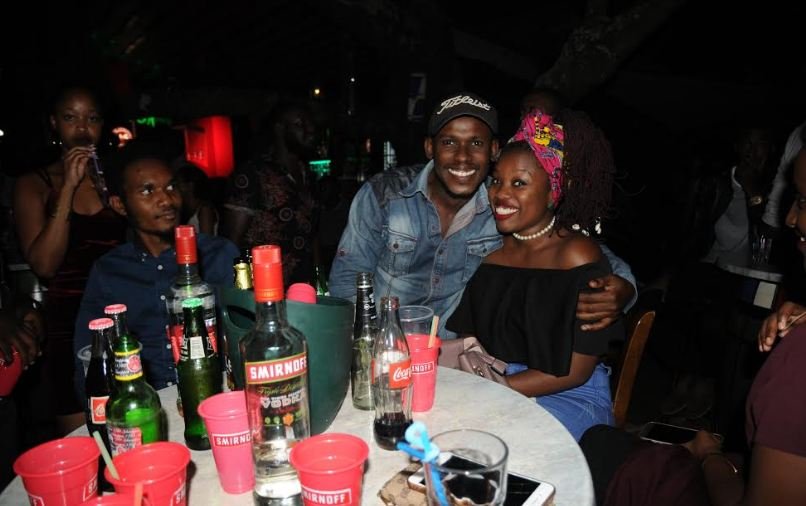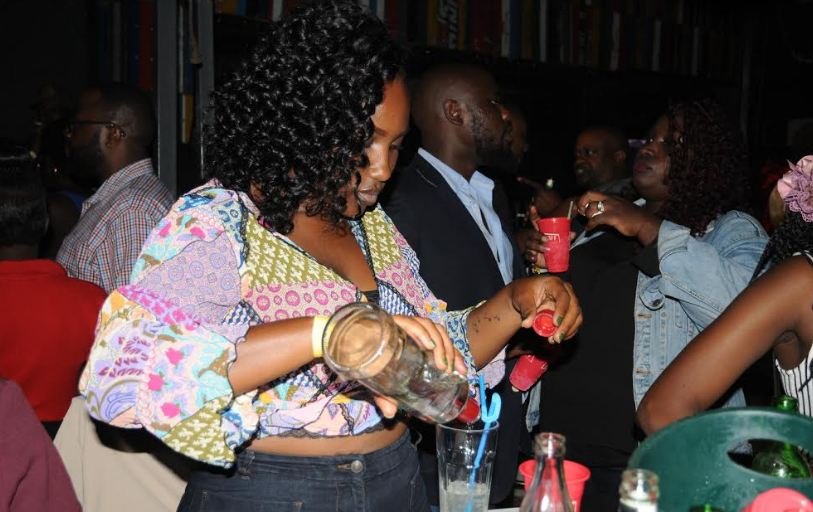 (Visited 2,374 time, 1 visit today)
Buzz Leavers Rock party returns

The annual Buzz Leavers Rock fiesta is back. The Mountain Dew sponsored event is an end of year grand teen party hosted at the Garden City rooftop. It attracts scores of teens who converge to indulge in unbridled fun as they celebrate the end of yet another academic year.
According to Buzz Events' Julius Kyazze, the event will feature extreme sport activities like wall climbing and power raisers among others.  There will also be crazy DJ mashups all day.
"Buzz Leavers Rock is the way to kick off stress, kick start the long holidays and also meet up with friends," he added.
The preparations are already underway. Slated for Saturday, December 8th, the party will be on 3 floors. Gates open at 10am and entrance is only 5k which comes with a complimentary drink.
Staff Writer
(Visited 2,374 time, 1 visit today)