Singing doctor, Jose Chameleone will start 2018 in style and is all geared up for the coming year. Known for topping charts for the last 16 years, the coming year will be no different.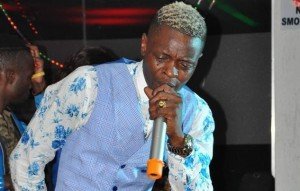 Chameleone will start the year with a triple release, our sources have revealed. 'Chameleone has done some good music and is set to release only three of those to start 2018. Among them is the Morgan Heritage collabo." A source told us.
The Leone Island late this year had a European tour and it is believed he did so much work while in Europe, all of which will be released in 2018. Chameleone is currently still enjoying massive airplay with his late releases Super Star and Double trouble.
(Visited 854 time, 1 visit today)