Jose Chameleone in new campaign to "save" Ugandan music

By Stuart G-Khast
With the everyday decreasing airplay of Ugandan music on local airwaves, singer Jose Chameleone has now stepped up to lead campaign to ensure Ugandan music enjoys rotation in clubs, Radio and TV.
Chameleone together with other concerned artistes like Weasel, A Pass, King Saha last week started the initiative by meeting club owners around Kampala and negotiating with them on how they could save Ugandan music and bring it back to the dance floor.
In the campaign named #SaveUgandanMusic, the artistes requested for fair airplay from club owners and the start was a good one. "We are only negotiating for fair airplay from clubs, Radios and TV. We are not demanding by requesting. Ugandan music is slowly fading off the dance floor yet there is a lot of new nice music all over." Chameleone said.
He added, "We who came earlier were lucky that we reaped from music but the new generation will not if this doesn't change. We are requesting clubs, Radios and Televisions to atleast play 70% of Ugandan music, the 30% can be distributed to the rest."
Chameleone and his team started by visiting Club Silk owner Elvis Ssekyanzi who immediately agreed to increase Ugandan music airplay at all his clubs in Bugolobi and Naalya and also gave a written commitment to the artistes. They then stormed Casablanca owner who also agreed to have 70% Ugandan music played at all his bars. Cayanne, Koko Bar, Riders and Club Play all agreed to follow and comply with the plea.
Chameleone has urged all Ugandan clubs, Radios and TVs to humbly comply and make us all winners. "The countries whose music you are playing more here already have this initiative running in their countries, they play their own more than any other and that has made them big. So it's also up to us to love and save our own as well. I request all of you there to support Ugandan music, not for is but the generation to come." he concluded.
The #SaveUgandanMusic campaign is still going on and artistes are devising all means to have their music played more everywhere.
(Visited 570 time, 1 visit today)
I have recovered fully and ready to resume work – Bryan White.

By Stuart G-Khast
Money bag Brian Kirumira who is popularly known as Bryan White is back on his feet and ready to resume his activities with his founded and self funded Bryan White Foundation. Bryan White yesterday revealed all activities will resume now that he is fully recovered and ready to work. "I have fully recovered and will resume work this week or early next week." he said.
Bryan White earlier this month suffered severe sickness that left him admitted in Nakasero hospital where he was after a week refered for further treatment. It is then that the tycoon furthered his treatment in an anonymous hospital from which he returns in better shape this week.
He has assured those that were within vicinity upon his return that he will be returning to work starting this week.
Watch video:
(Visited 570 time, 1 visit today)
Socialite Zari Hassan named judge for Miss Uganda Pageant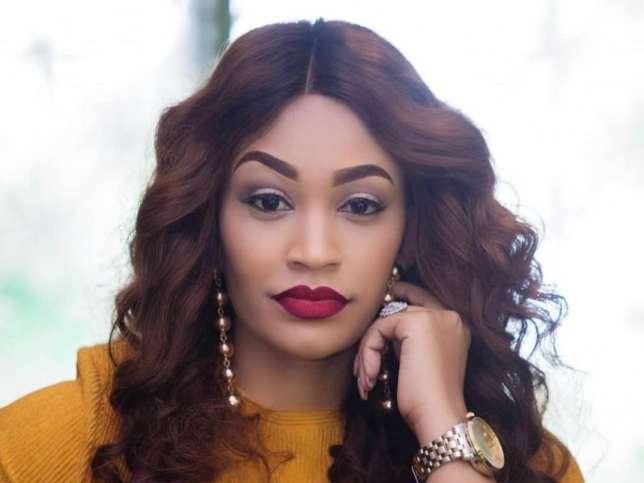 South Africa based Ugandan socialite Zari Hassan has been announced as one of the judges and patrons for the 2018 Miss Uganda Pageant.  She will also be a guest speaker at a CSR (corporate social responsibility) activity targeted to young girls organised by the Miss Uganda Foundation.
According to Brenda Nanyonjo, CEO of the Miss Uganda Foundation, Zari was chosen as one of the judges because she is the epitome of "beauty and brains". "Zari is the perfect example of our motto at Miss Uganda which is beauty with a purpose! She is not only a beautiful woman but she has managed to achieve so much in her career as a businesswoman while she is raising 5 children. We believe she will be an excellent judge for the pageant." She said.
Talent Africa's CEO Aly Allibhai also noted that, "We are really excited to have Zari as a part of our team for the Miss Uganda Pageant. She is a strong independent women who is an inspiration and role model to young women in Uganda. The things she has achieved are phenomenal, she has been though many hardships but she always find a way to bounce back and keep developing and building her personal brand to be one of Uganda's most celebrated personalities."
The Miss Uganda finale is slated for August 10th at Kampala Sheraton Hotel.
Staff Writer
(Visited 570 time, 1 visit today)
A Pass, Vinka to host upcoming Spinny Silent Disco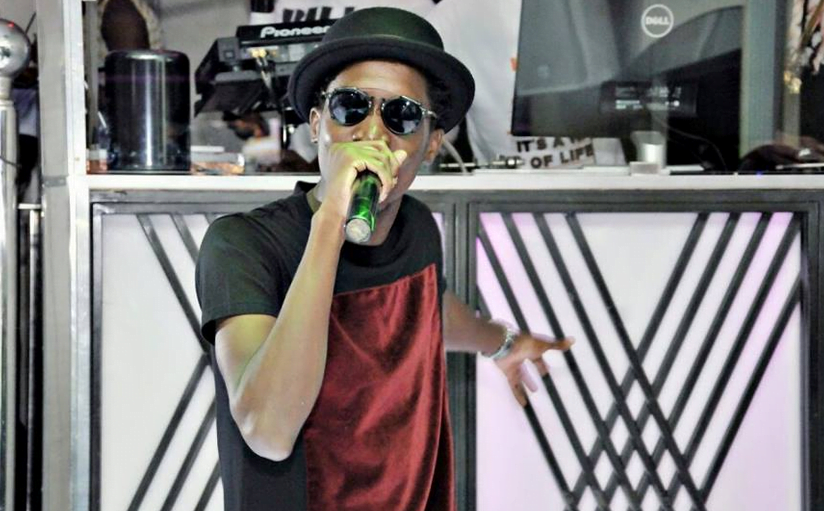 Singers, A Pass and Vinka will host the forthcoming Spinny Silent Disco. To be held on Saturday, June 30 at Atmosphere Lounge, Kololo, the event is billed to be another party explosion in the city.
As has always been the norm with Spinny Events, there will be a lineup of celebrated Kampala spinners like DJ Urbanstar, DJ Crim, Deejay LL, Lolah, Slick Stuart and Roja, Benon DJ, DJ Jerry, Malias, Bryan among many others to grace the decks.
DJ Spinny, who is known for hosting plush gatherings in Kampala and Kigali noted that the party will be nothing short of excitement and explosive merrymaking.
"There is a lot in stock for our fans," he said. "The music, the DJs, and the energy we hope to exhibit is nothing you've seen before."
A Pass and Vinka being some of the top-selling new generation artists, Atmosphere Lounge is expected to flood with stylish and free-spirit youthful fans.
Staff Writer
(Visited 570 time, 1 visit today)