How Jimi Hendrix Influenced Singer-Songwriter Michael Kiwanuka

Sometimes, it just takes one song from an important artist to inspire someone to follow his or her dreams and make it big. Often, it's a legendary musician's stature that can influence a person to break the mold and create a path of his or her own. Take singer-songwriter Michael Kiwanuka, for instance.
Born of Ugandan parents who migrated to the United Kingdom in the '80s, Michael Kiwanuka knew at an early age that he was something special, a cut above the rest as an artist. It was during his youth in the north London suburb of Muswell Hill where he discovered the name Jimi Hendrix on a printed shirt.
Back then, Kiwanuka thought that Hendrix was a typical Caucasian guitarist who head banged his way to stardom and performed mind numbing punk riffs on his weapon of choice night in and night out. To his surprise, the aspiring musician found out quite the opposite of his initial perception after watching a television documentary about the life and music of Jimi Hendrix.
From here, Michael Kiwanuka not only got inspired to practice the acoustic guitar at home, during his free time from school, he also started delving deep in search of other black artists creating the type of music that appealed to him. Soon, aside from Hendrix, the young Michael came across the likes of Curtis Mayfield, Richie Havens, and Sly & the Family Stone. These artists spoke to his soul by playing unplugged folk and soulful tunes on the guitar.
Fast-forward a number of years later, Kiwanuka began performing professionally as a session guitarist for a bunch of rappers and R&B singers. Soon after, he developed the urge to blaze his own trail and show the world his artistry. He rediscovered his love for music by rummaging through timeless records, stumbling upon an old Jimi Hendrix album in the process. This, in a way, injected new blood to his music career.
In essence, it shouldn't come as a shock that Jimi Hendrix can affect the lives of people, years, even decades, after his death. The iconic musician's charisma is even evident in different platforms outside the music industry. He has a murder-mystery game by AGS, as well as a digital slot machine variant on Spin Genie simply entitled 'Jimi Hendrix Online Slots'. So if Hendrix can influence the likes of video and online games, what more can he do to ambitious musicians such as Michael Kiwanuka?
Altogether, this further proves that often, all it takes is just one inspiration to change someone's life for the better. For Michael Kiwanuka, it's Jimi Hendrix and how he broke barriers to become the artist millions of people admire up to this day. To find out more about Michael Kiwanuka and his latest album 'Love & Hate', be sure to check out Alexis Petridis' review on The Guardian.
(Visited 85 time, 1 visit today)
Ykee Benda to headline "Live Music Xplosion" anniversary celebration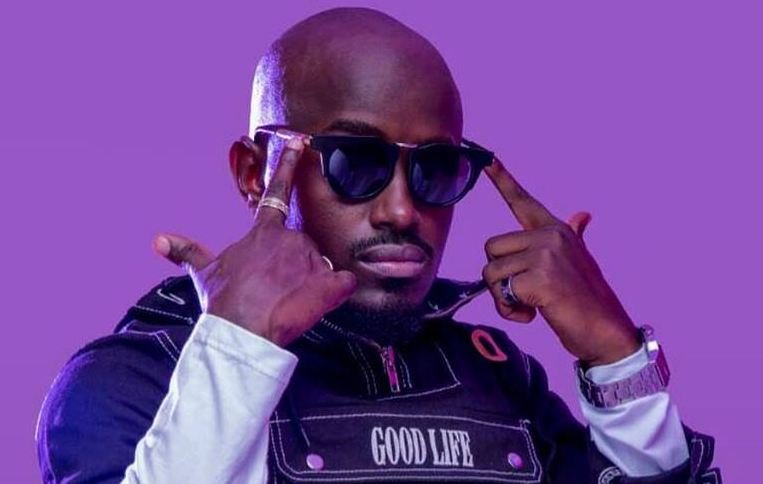 Singer Karole will this Friday celebrate the one year anniversary of her live music explosions at a concert that will feature Ykee Benda.
This follows successful editions of the monthly "Karole Live Music Xplosion" where she features different musical acts.
The budding singer previously featured artists like Nina Roz, Rabadaba, Cieska LItes, Maro, Vampino, Guitar Maestro and Vocalist Myko Ouma among others.
The very energetic songstress, who will be backed by S&S band has promised a thrilling performance and will also be releasing a new video dubbed "Musujja".
The show will be held at Rumour bar, Bukoto.
Staff Writer
(Visited 85 time, 1 visit today)
Zanie Brown's 100 Dollar Masters Dinner Sells Out

By Staff Writer
Behind what may be the most expensive dinner concert in Uganda, there lies a humble soul named Zanie Brown.
On Sunday  evening, the singer held a dinner at Gardens Hotel, Entebbe where guests were charged $100 (Roughly UGX 360,000) for entrance and $1000 (UGX 3.6 Million) for a table.
The show was massively attended by corporate companies and key sector stakeholders in the country.
"She wanted an exclusive, special show for her fans," said a close source. "In terms of ticket prices, this is one of the most expensive shows not only for the artist, but Uganda at large."
At the show, as earlier publicized, the singer premiered her new song "Mugulu", an inspirational, melodic track synonymous to her recent uplifting projects like "Muyaye."
"Mugulu may not just be a track, it could be her album title too," a source speculated when asked for details of the song.
Despite the subtle advertising, Zanie pulled, according to eye-witnesses, one of the most epic, well-attended plush dinners ever.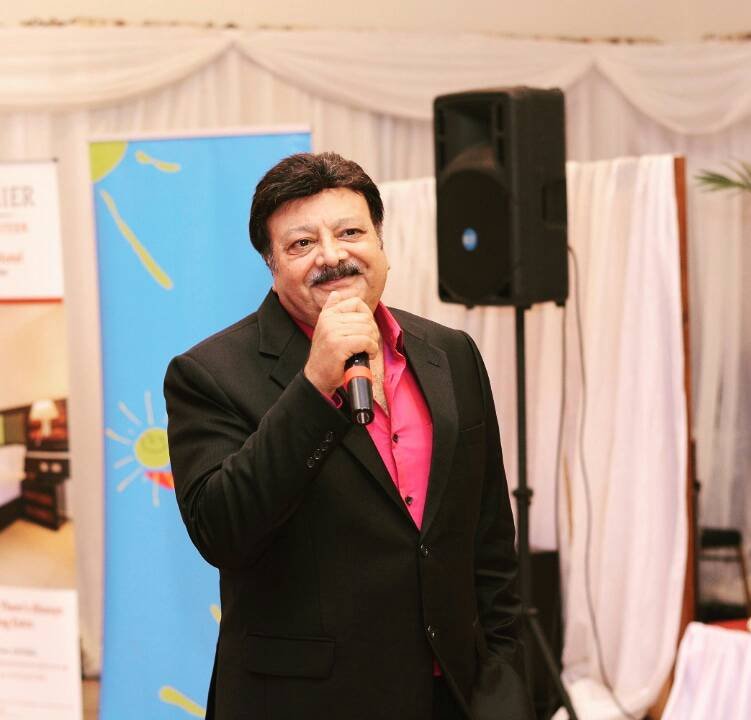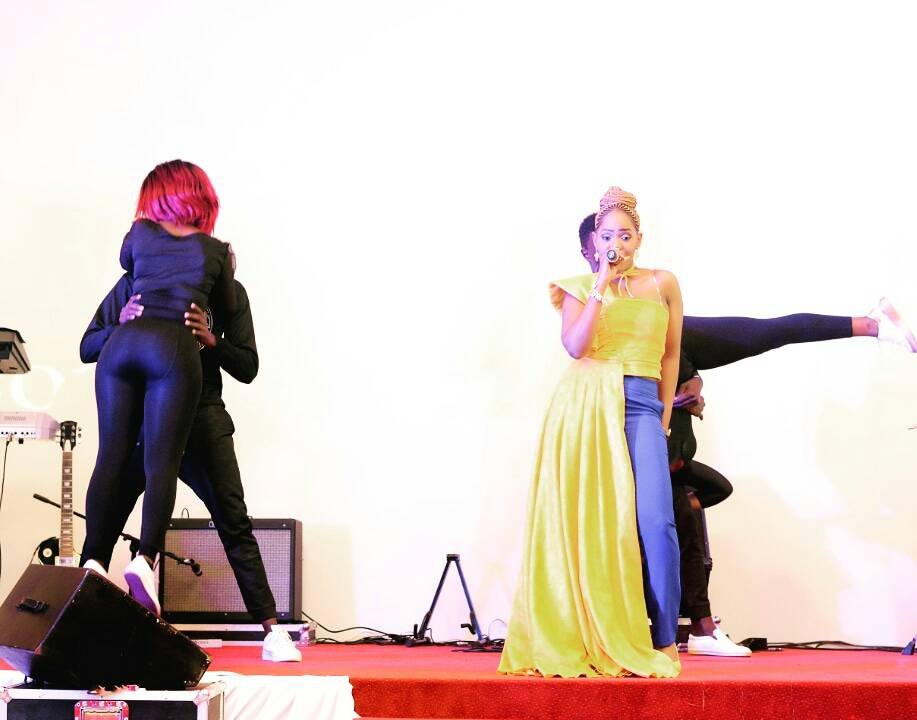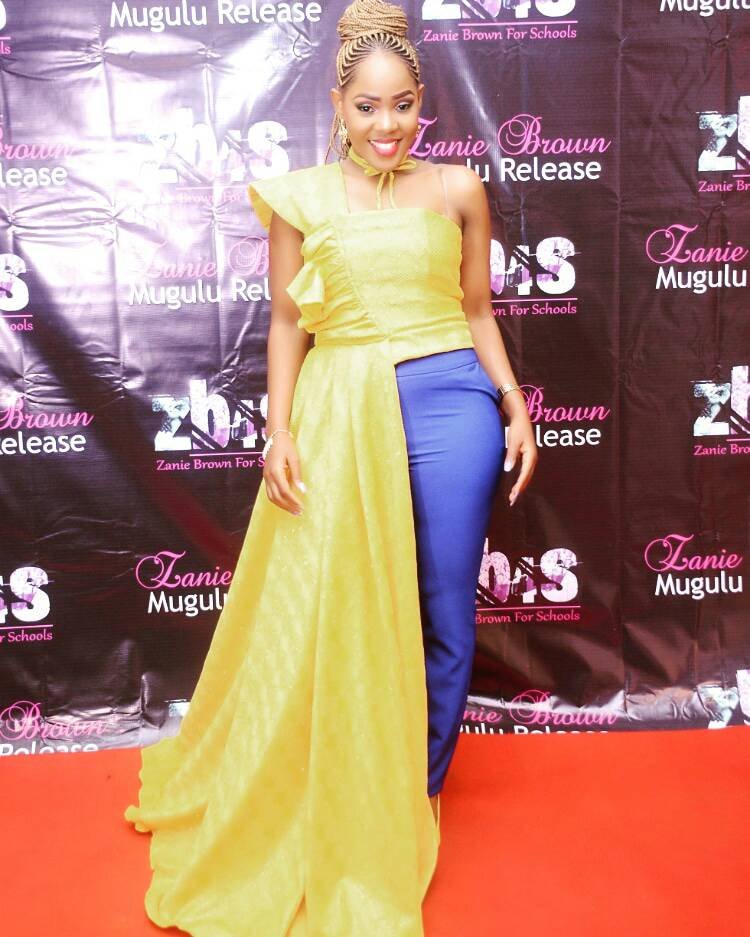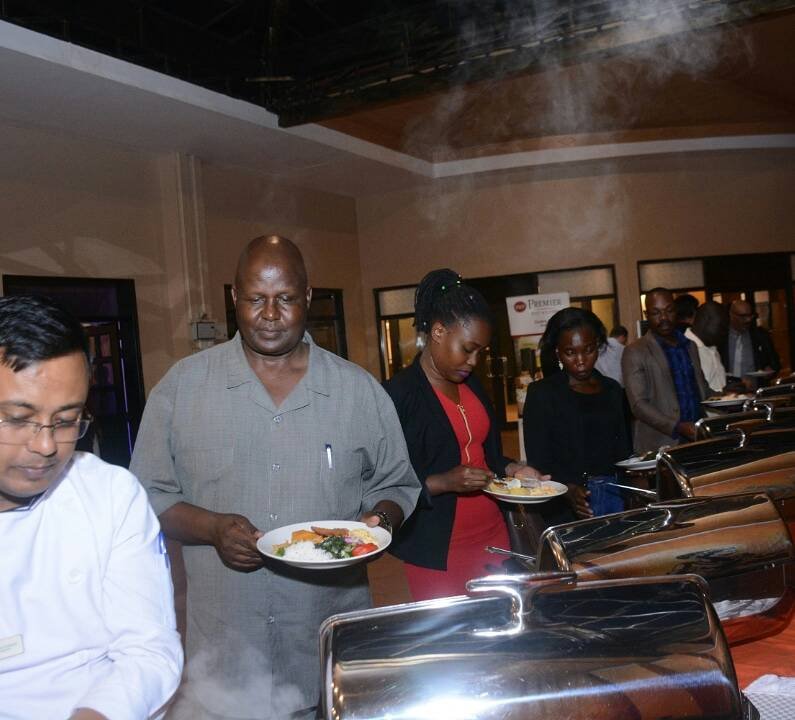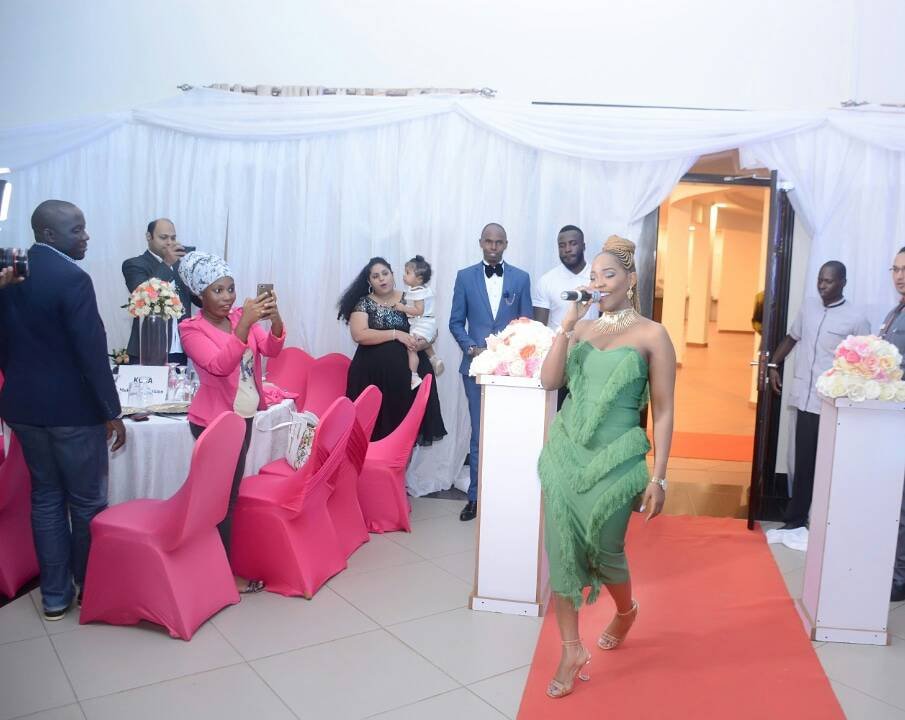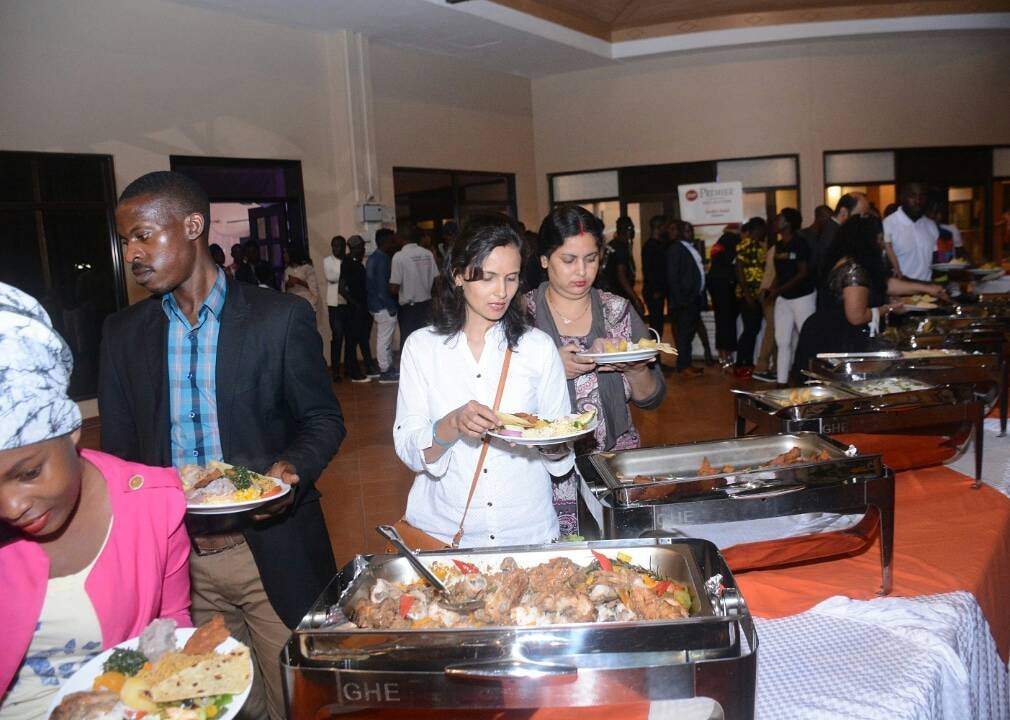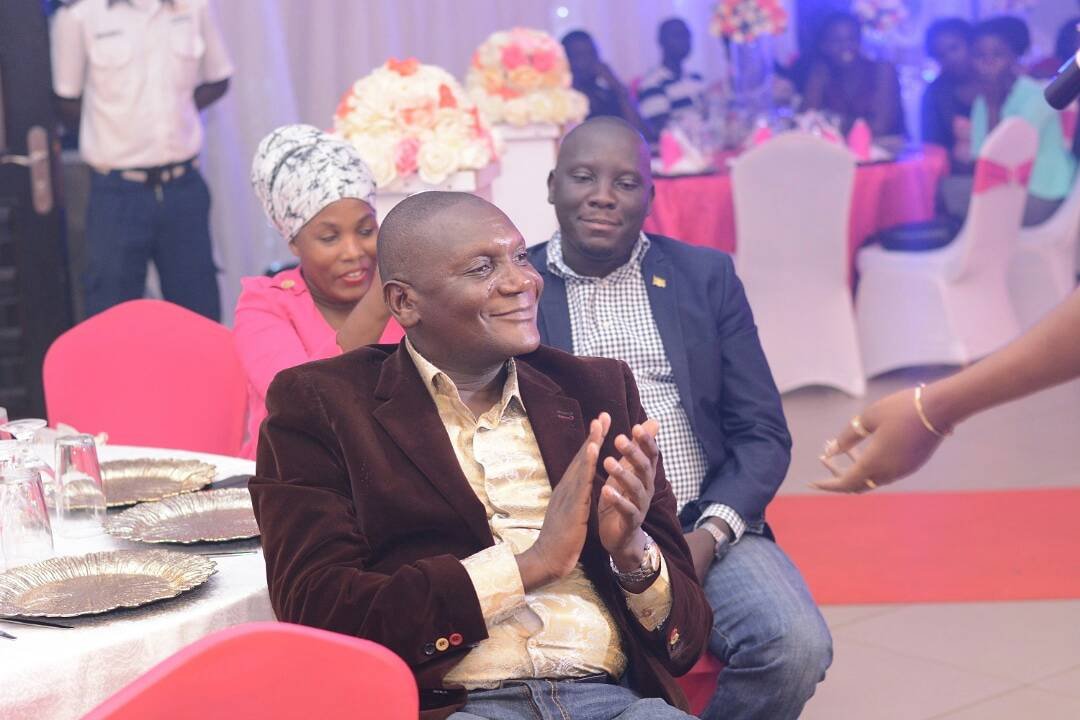 (Visited 85 time, 1 visit today)
The Baninas Drop Win Anything Audio, Listen to it here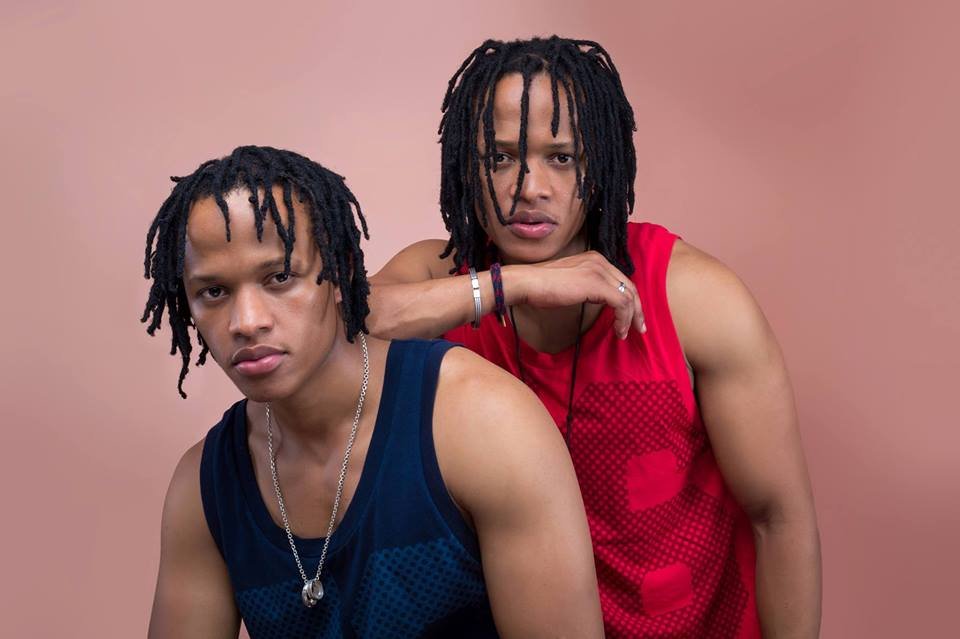 By Staff Writer 
Uganda's singing duo The Baninas have finally released their debut song titled Win Anything that people have been anxiously waiting for
Win Anything is a love ballad which was produced by top producer Sir Dan Magic, in the song The Baninas sing about their lovers that if they are with them, their love can win anything
listen to the song here
(Visited 85 time, 1 visit today)