How Jimi Hendrix Influenced Singer-Songwriter Michael Kiwanuka
Sometimes, it just takes one song from an important artist to inspire someone to follow his or her dreams and make it big. Often, it's a legendary musician's stature that can influence a person to break the mold and create a path of his or her own. Take singer-songwriter Michael Kiwanuka, for instance.
Born of Ugandan parents who migrated to the United Kingdom in the '80s, Michael Kiwanuka knew at an early age that he was something special, a cut above the rest as an artist. It was during his youth in the north London suburb of Muswell Hill where he discovered the name Jimi Hendrix on a printed shirt.
Back then, Kiwanuka thought that Hendrix was a typical Caucasian guitarist who head banged his way to stardom and performed mind numbing punk riffs on his weapon of choice night in and night out. To his surprise, the aspiring musician found out quite the opposite of his initial perception after watching a television documentary about the life and music of Jimi Hendrix.
From here, Michael Kiwanuka not only got inspired to practice the acoustic guitar at home, during his free time from school, he also started delving deep in search of other black artists creating the type of music that appealed to him. Soon, aside from Hendrix, the young Michael came across the likes of Curtis Mayfield, Richie Havens, and Sly & the Family Stone. These artists spoke to his soul by playing unplugged folk and soulful tunes on the guitar.
Fast-forward a number of years later, Kiwanuka began performing professionally as a session guitarist for a bunch of rappers and R&B singers. Soon after, he developed the urge to blaze his own trail and show the world his artistry. He rediscovered his love for music by rummaging through timeless records, stumbling upon an old Jimi Hendrix album in the process. This, in a way, injected new blood to his music career.
In essence, it shouldn't come as a shock that Jimi Hendrix can affect the lives of people, years, even decades, after his death. The iconic musician's charisma is even evident in different platforms outside the music industry. He has a murder-mystery game by AGS, as well as a digital slot machine variant on Spin Genie simply entitled 'Jimi Hendrix Online Slots'. So if Hendrix can influence the likes of video and online games, what more can he do to ambitious musicians such as Michael Kiwanuka?
Altogether, this further proves that often, all it takes is just one inspiration to change someone's life for the better. For Michael Kiwanuka, it's Jimi Hendrix and how he broke barriers to become the artist millions of people admire up to this day. To find out more about Michael Kiwanuka and his latest album 'Love & Hate', be sure to check out Alexis Petridis' review on The Guardian.
(Visited 85 time, 1 visit today)
Jose Chameleone extends charity to Congo.
Profound singer Chameleone did not only make us proud when he filled Goma grounds in DRC over the weekend but also extended his giving heart to the Congo people.
Jose Chameleone after his successful show in DRC visited Don Bosco Ngagi orphanage where he donated essential items amounting upto 3000 dollars. The singer supplied the orphanage with bags of rice, Posho, sugar, beans and boxes of soap to better the lives of the young unprivileged children in the camp.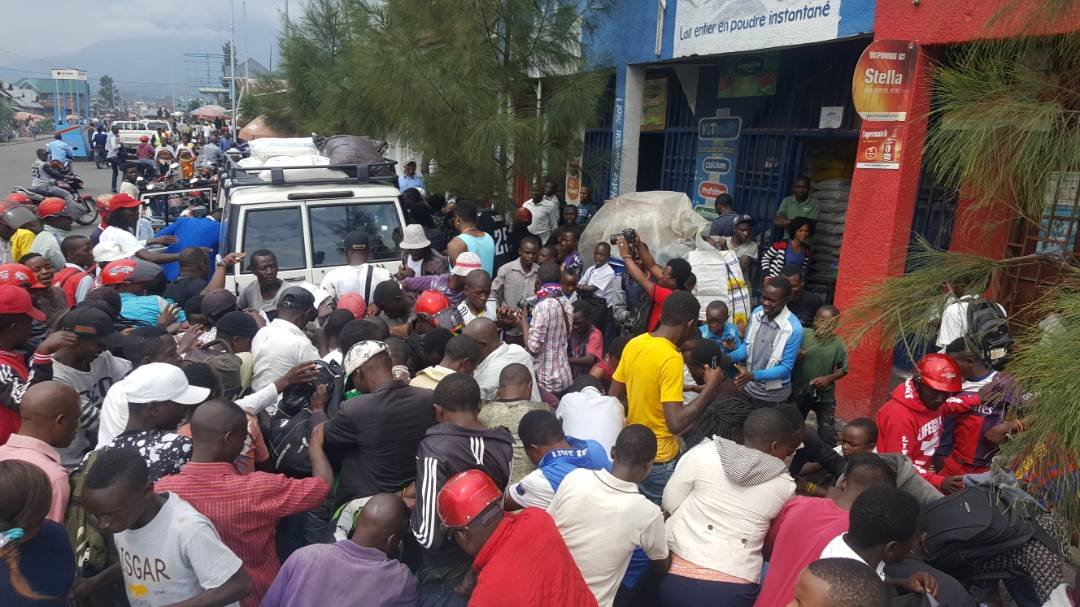 "It does not make sense for me to come here and make upto 30,000 dollars and I cannot even leave 10% of it to the people that gave it to me." He said. Jose Chameleone added "May the almighty guard us all so we can meet soon enough. Let us stay in peace like the event theme was, Amani is peace and let us keep that."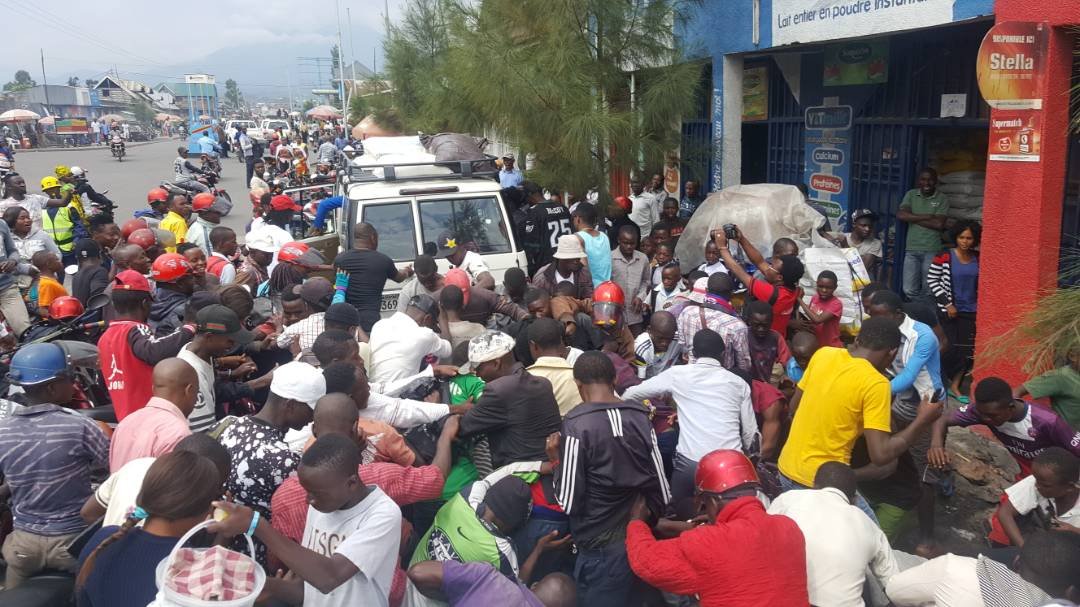 Chameleone has previously been so involved in Charity under his charity organization "Chameleone foundation" where he has schooled children, provided basic needs for the needy. Just like his music, the singer could be breaking boarders with the organization.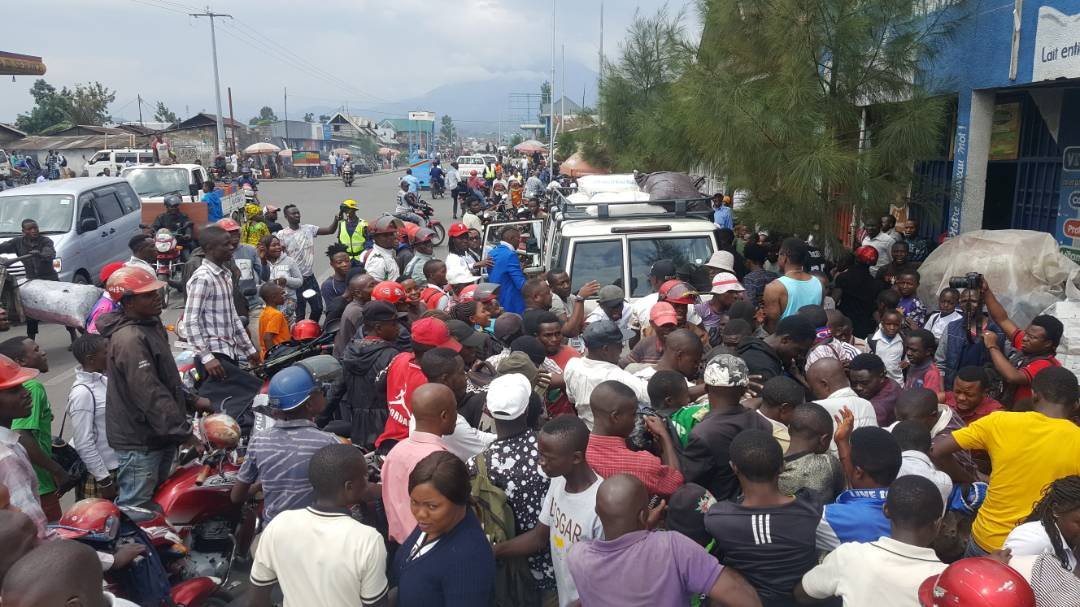 (Visited 85 time, 1 visit today)
Photos: Pallaso shoots new video in Rwanda.
Team Good Music singer Pallaso is not taking the any year lightly. Pallaso has vowed not to rest his workaholic nature at all. The singer recently flew to Rwanda to do and shoot a video that will kick start the year. Pallaso has vowed to leave no stone unturned.
Here are some moments from the shoot.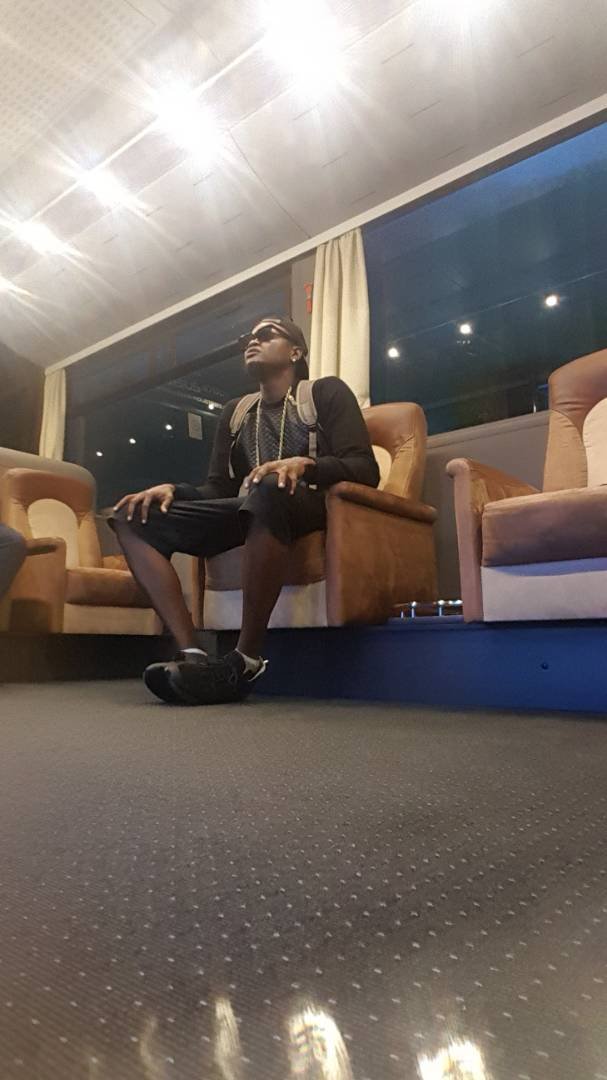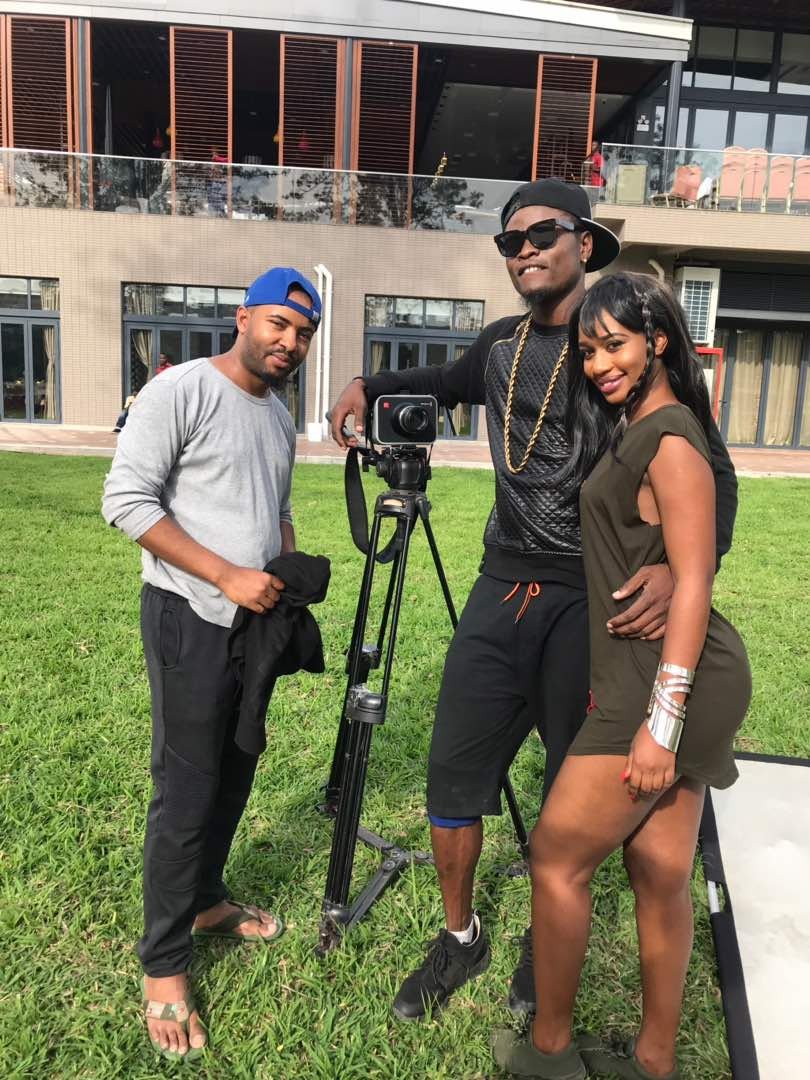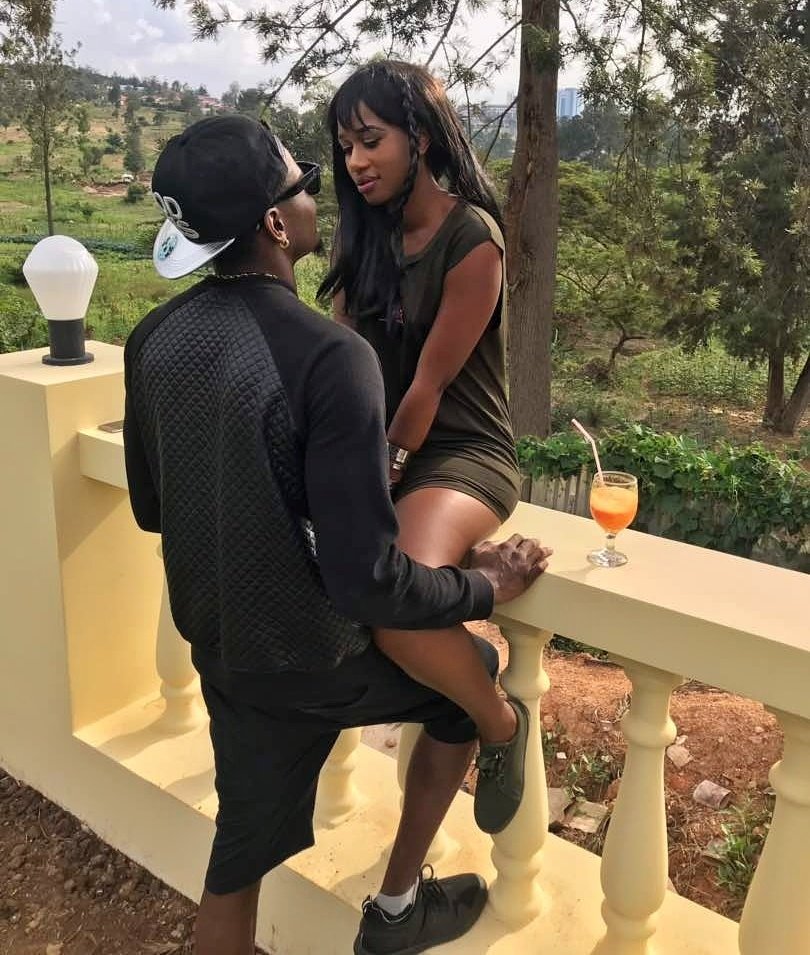 Staff Writer
(Visited 85 time, 1 visit today)
Video alert: King Saha outs new video.
King Saha who recently flew to Tanzania to shoot two videos has finally released his debut video this year. The new video is titled "Am on my way" another of his love cries.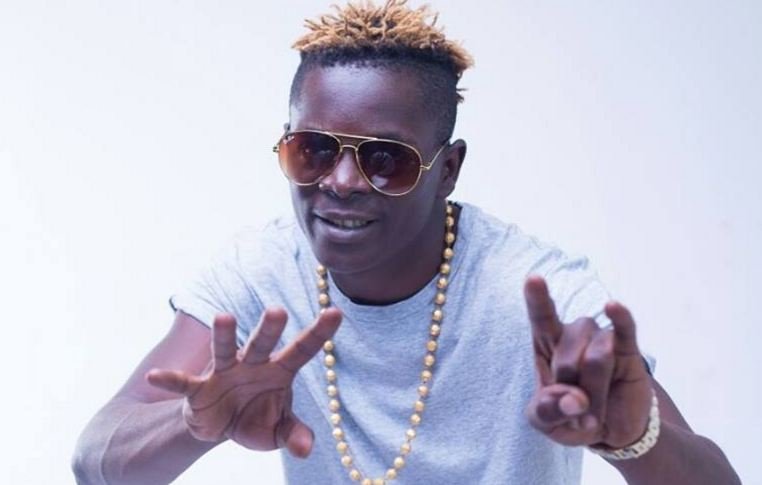 Watch it here: https://www.youtube.com/watch?v=jCAccdKgL24&feature=youtu.be
(Visited 85 time, 1 visit today)