Jeff Kiwa and Child Sacrifice: Is he innocent or not?

By James Propa
Like they say, "There is no business like Showbiz" – somehow everyone wants to be a celebrity or become rich. Well, once you become a famous person at any level, just get ready for people to use your name either for good or bad reasons.
Do you remember that story in 2011 of a young man from Mityana conning money saying he is Juliana, or you have forgotten the one recently calling himself Maama Phina's aide and conning over 4M?
Well back to the point, Jeff Kiwa since the days when he still managed Chameleone, stories have been going on of how his management has an element of more than just hard work, the right connections and talent.
Yes, AK47 passed away at De Javu which is claimed to be his bar under circumstances that have remained unclear to-date. I will not go there now, but I still do not think he had anything to do with it(my thought, you have yours).
For this child sacrifice case, I honestly believe it is one of a typical conman trying to use Jeff's name. As per the story broadcast on Agataliiko Nfuufu, the conman named himself Jeff and started with conning 20,000/= and then 30,000/= then finally made a demand of a human head of a close relative to the boy.
In my understanding, the conman thought this guy would not go far with trying to get a head, not knowing this guy was ready to do anything to get himself the riches and live in the US as he had been promised. It does not make sense Jeff Kiwa a manager to an artist who charges 3,500,000/= per show to con 20k. If they were millions then it would make sense. 30k does not even buy Jeff Kiwa so many packs of cigarettes.
The guy does not mention anywhere that he met Jeff even once or spoke to him on phone. It was basically SMS and Facebook chats.
We need to understand that when you talk about Illuminati, the first thing that comes to people's minds is musicians and the top rich people. This makes sense that the conman also opted for the former, Radio and Weasel/ Chameleone's manager. I mean he has managed the biggest of Uganda's Showbiz stars, so calling yourself his name can get you millions from the people hungry for fame.
Also you should get to know that Jeff Kiwa does not have a lot of time for social media as he focuses on research and content(read music) production for his artistes.
Jeff Kiwa's normal day starts at 6am, wakes up jogs around Buziga, takes a shower, sits on his Macbook, and starts doing research and buying music off iTunes as he watches international news channels  like CNN, BBC, and the like. He then later goes to the bar or studio.
He rarely talks to people, not even his friends.
Another side, what if someone is trying to frame Jeff? We all know he has so many haters, so what ifhe is being framed? Just think and think about all leads.
Anyways, we will leave the police to do its job, then shall we know the truth may be!
(Visited 4,046 time, 1 visit today)
Revelers in memorable affair at 3D Silent Cinema and Disco event

By Our Reporter
With silent disco is now common place on Kampala's nightlife scene, the dos no longer rouse much excitement. With this in mind, organisers of the silent disco at Aer Lounge in Kololo on Friday evening decided to switch up the experience. The event came with a new twist, adding 3D cinema to the experience.
Touted as an affair to remember, the Smirnoff 3D Silent Cinema and Disco event was indeed a memorable experience. Besides dancing away the night away, revelers now also had an option to just lay back and instead enjoy a movie screening on the projector.
Revelers who flocked the venue in big numbers were welcomed with a pair of headsets, 3D glasses and a free bottle of Smirnoff Ice to kickoff the evening. Movie lovers found themselves seated on mats and large cushions which were laid down  closer to the screen, while the rest of the crowd took up space on the tables.
However, as the night proceeded most revelers found themselves abandoning the movies and switching to music. The movie channel would eventually even get switched off as the party gained full momentum. At this point the crowd was all on their feet dancing and screaming themselves hoarse as they reveled in the music. At some point the crowd could even be seen dancing in unison, especially when the deejay played a popular song.
The party was hosted in the bar's open gardens affording revelers a much needed cool breeze as they partied away till wee hours of the morning. Switching between the blue, green, and blue channels, revelers enjoyed music mixes from a line up of 10 deejays who included, Naselow, DJ LL, DJ Benon, DJ Marvin, and The Drop Out among others.
(Visited 4,046 time, 1 visit today)
The inaugural Banyakitara cultural event slated for November

On November 17, all roads lead to the Uganda Museum for the first edition of the 'Banyakitara Cultural Revolution'. Like several people have been wondering; 'Who are the Banyakitara?' Well, we put our history lessons knowledge aside and tasked the organisers to explain.
According to the organisers, the Banyakitara are a people who hail from several regions in Western and South Western Uganda.
"The Banyakitara are Bantu-speaking people who hail from the Kigezi, Ankole, Tooro, Bunyoro and Rwenzori. That whole part of Uganda represents the Banyakitara. We come to bring the 'Banyakitara Cultural Revolution', with culture as the theme and we are launching for the first time at Uganda Museum on November 17th. We want to celebrate the rich culture and our togetherness", they informed us.
However, the organisers were quick to state the event does not discriminate people who hail from other regions.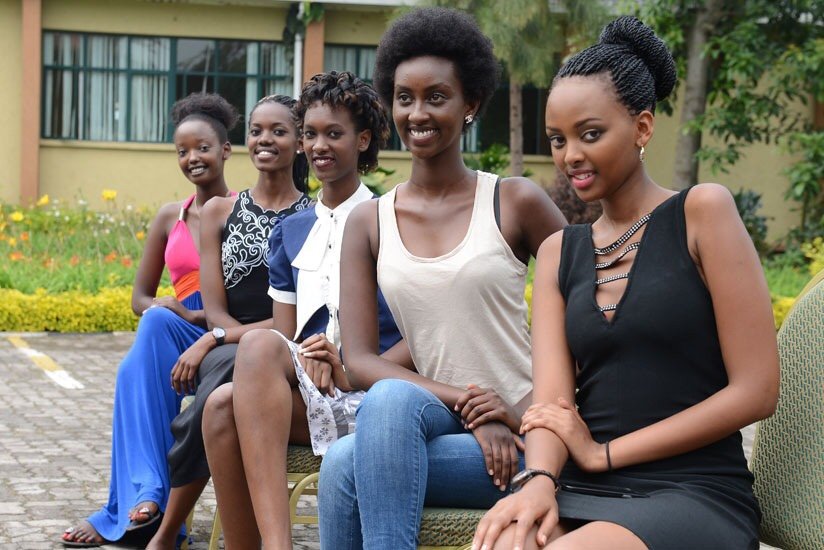 "This does not exclude people from other regions. You might be married to a person from the region. You might have friends from Banyakitara, colleagues, workmates, bosses, girlfriend or an in-law. You might be curious about the people or the cultures of the Banyakitara. This is an event that wraps it all for you! This is an event open to all. Banyakitara Cultural Revolution is about togetherness. Security is guaranteed. Be assured of fun, fitness and entrance is only Shs10,000/-", they stated.
Banyakitara Cultural Revolution will feature traditional food, cultural troupes, traditional music and dances, dance fitness, workouts, music performances and deejays all hailing from the Banyakitara region.
(Visited 4,046 time, 1 visit today)
Bryan White going back to Arua

Bryan White is set to embark on another round of charity work in Arua District.
The tycoon and philanthropist has announced that he will be going back to Arua to continue with philanthropic work under his Bryan White Foundation that he started in August during his first visit of the district.
Brian White has taken to Facebook to post a video documenting their preparation works at the foundation offices in Munyonyo. It shows workers loading hundreds of sacks of goods that will be donated to the people of the West Nile District.
" Arua 2 loading… this is our second phase of our Arua project that we embarked on a few months ago,it is for your humility people of Arua that the foundation team and I will be returning to empower the youth." Bryan White captioned.
However, Bryan White has not revealed the exact date he will be kick starting the tour.
(Visited 4,046 time, 1 visit today)