Irene Namatovu kicks off 2018 with 'Linda Lindako'

Staff Writer
Musician Irene Namatovu of De Nu Eagles has kicked off 2018 with a love ballad. Being that it is the month of love, the singer is surely ready to touch the hearts of her fans in this new ballad full of advice for couples.
The song is about relations being patient and making sure that your relationship works out instead of moving from one relationship to another as things will always be the same in every relationship.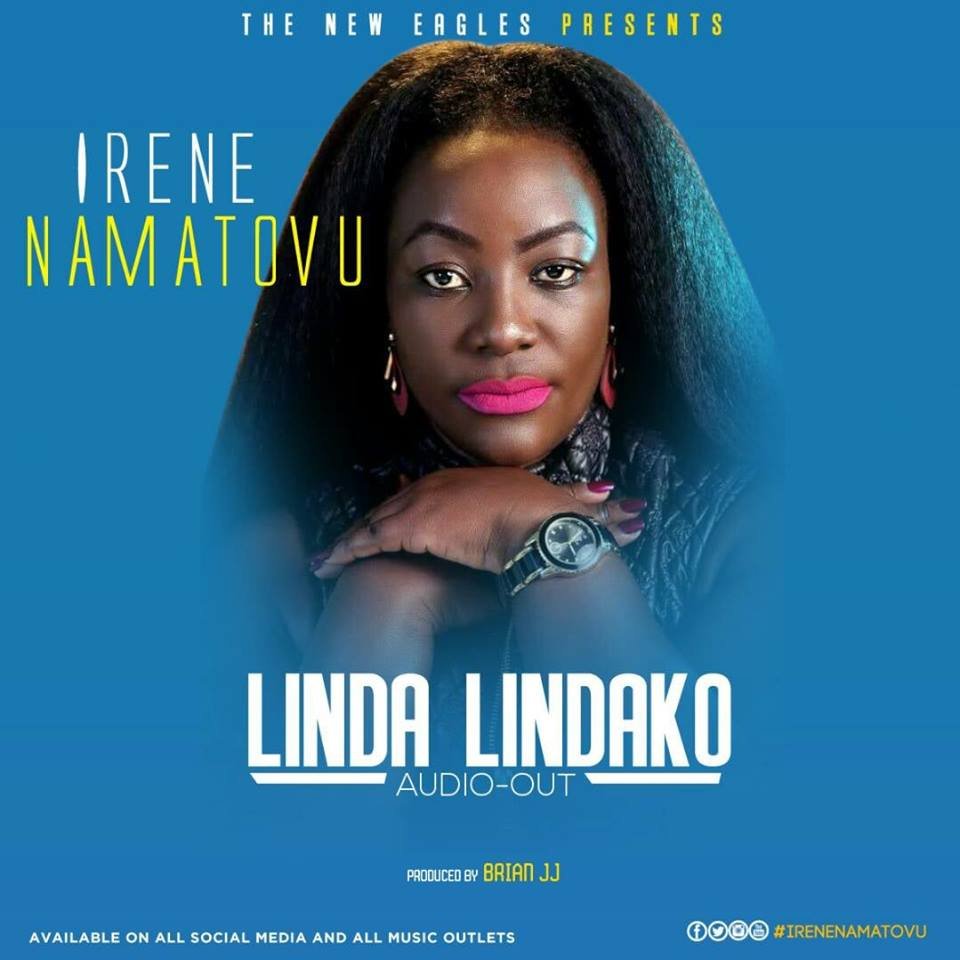 Speaking about the song, Irene told us that; 'I purposely sang this song for people who are in relationships and they find issues in their love life and drop their partners for the next person. For example a woman who finds fault in the hubby and leaves. If she goes somewhere else she can find out that there are even more issues than the ones she was running away from. What you leave this side you may find double the other side. I want couples to stay together and work towards having better relationships. They need to be patient and correct their relationships. There are some words to use in love like welcoming him/her back and this is so important. Call him/her honey and you will see the magic it brings to the relationship.'
The song can be listened to here. Happy Valentine's Day.
(Visited 1 time, 1 visit today)
Kwesé signs Super Eagles skipper John Obi Mikel as its brand Ambassador

Econet Media's pan-African broadcast network, Kwesé has signed John Obi Mikel as the first official brand ambassador for the brand. The former UEFA Champions League, Premier League and now Chinese Super League player, will represent the dynamic broadcaster's services and initiatives across the continent starting with the upcoming 2018 FIFA World Cup Russia™.
Considered one of Nigeria's most accomplished players, Mikel will feature in Kwesé's upcoming advertising campaigns which will encompass print, television and radio.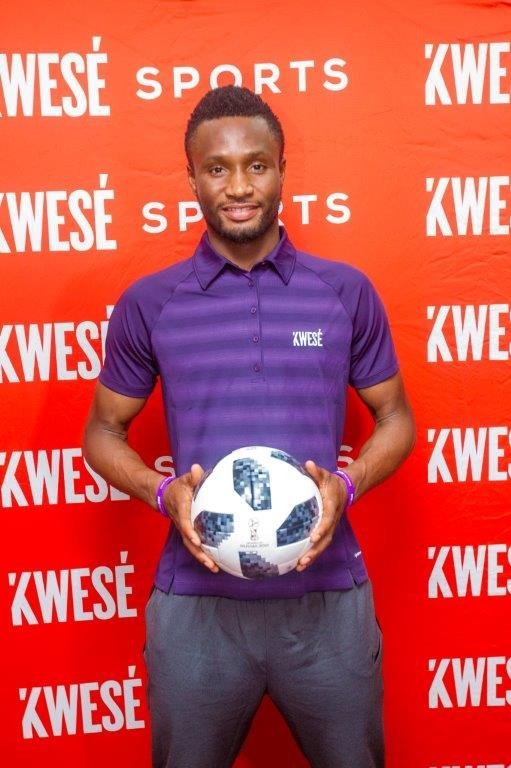 Having first launched its service in 2016, Kwesé is the continent's fastest growing media business with a diversified offering that includes Africa's largest free-to-air channel Kwesé Free Sports, mobile services, digital and a pay TV satellite network all under one roof. With a strong presence across sub-Saharan Africa through its various platforms, Kwesé is arguably one of Africa's most exciting and innovative broadcasters.
"In choosing the right personality to partner with our brand we wanted someone who embodies what we stand for as an African broadcaster.
Mikel represents exceptional sporting talent and is loved by fans across the continent. His commitment to excellence and his work to improve the sporting talent of the next generation of athletes made him the perfect choice for us," expressed Joseph Hundah, President and Group Chief Executive Officer of Econet Media.
One of only two African players to have won Europe's top two continental club competitions when he was part of Chelsea's Europa League-winning team in 2013, Mikel enjoyed over a decade of service for the Blues as a midfielder making 374 appearance for the team. His accolades include being a two time recipient of the African Young Player of the Year winner (2005, 2006) as well as the Chelsea Young Player of the Year award (2007, 2008).
There is no denying Mikel's impressive sporting career, however his most rewarding role is that of founder of the Mikel Obi Africa Children's Sports Foundation. The foundation seeks to alleviate poverty by empowering young Africans through sports. This includes nurturing sporting talent in the areas of football, rugby, tennis, cycling, basketball, cricket, hockey and athletics. Foundation beneficiaries have access to a range of specialist coaches and teachers providing them with a unique opportunity to hone their skills.
Extending beyond athletic support, the foundation also assists children with an interest in sports sciences, nutrition, physiotherapy and the like to realise their dreams and forge a better future for themselves and their families.
As part of the partnership with Mikel, Kwesé will join the impressive list of international bodies and associations investing in growing the network of the Mikel Obi Africa Children's Sports Foundation academies across Africa.
Commenting on his association with Kwesé, John Obi Mikel said, "It's a pleasure and honour to be asked and today become the official ambassador of Kwesé TV, a subsidiary of Econet Media. I am proud to become a member of the Econet Media family and the face of Kwesé TV globally. I am excited to work with a media network that is redefining broadcasting in Africa, bringing pay as you watch TV, free-to-air TV and digital programming."
"As in my football career, it was important for me me to represent an organisation that puts fans andncustomers first, power, pride, strength and most importantly, a consistent winner."
African viewers can look forward to seeing one of their favourite African footballers on Kwesé's screens in due course, starting with the 2018 FIFA World Cup Russia™ campaign.
(Visited 1 time, 1 visit today)
Eddy Kenzo pumps up Express FC

BigEyeUg Team
Although Wankulukuku based Uganda Premier League football Club, Express FC didn't have a great season, top supporters like Eddy Kenzo have remained loyal to the Club.
The BET Award winning artiste paid the Club a visit this week and pumped up the players for an energetic new season. Kenzo who told the players to pull up their socks shared lots of encouraging words with the team and promised to support them in the new season to help them restore lost glory.
Kenzo promised to give the players 5 million shillings at the end of the season.
"Congratulations on not getting relegated this season work hard to make it a reality. We are tired of feeling pity for you. You need to work harder," the Sitya Loss singer told the players who are in 13th position on the UPL table.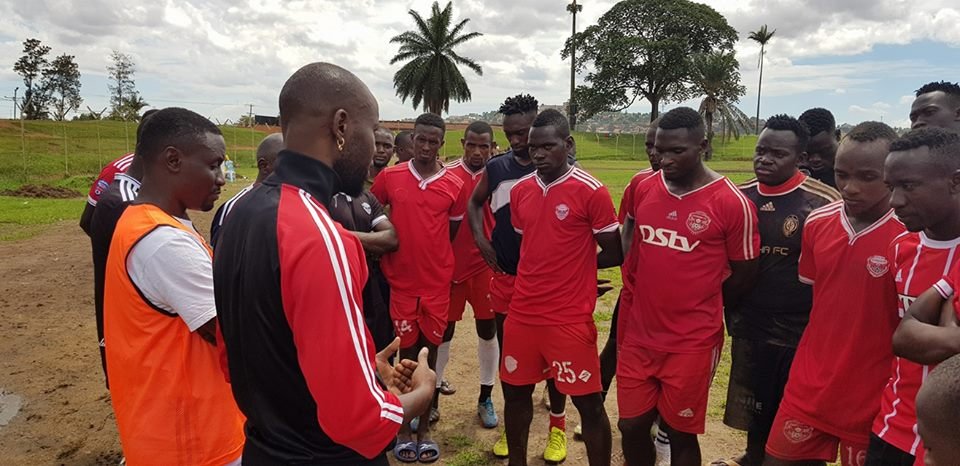 (Visited 1 time, 1 visit today)
Photos: Eddy Kenzo rocks Ethiopia

BigEyeUg Team
Masaka born BET award winner, Eddy Kenzo, has traveled the world spreading love through his music. The singer who has been to a number of countries was in Ethiopia last night where he performed in the capital Addis Ababa.
Kenzo was invited to Ethiopia to perform at the Habesha Music Fest Addis Ababa. When he stepped on stage, the Sitya Loss hit maker was received with wild cheers thanks to the big number of fans he has made world over.
He did several songs for the fans starting with 'Very Good' before leaving them in a hyper mood thanks to his dance-able tunes. We have the photos.
(Visited 1 time, 1 visit today)