INTERVIEW: Uganda's Award Winning Film Maker Stanley Nsamba Lands M-net Deal, Talks About UCU Sex Tape

By Moses Abeka
Award winning film maker, Nsamba George alias "Battle Mc Nes- G" is a man born for movie industry. The script writer is surely going places after his script "Drug Drag" was picked by M-NET for production beating over 30,000 movie scripts handed in for the contest. M-NET will sponsor the production of the movie and give it honorable screen play!
At Bigeye.ug, we applaud the creativity so yours truly caught up with the man of the moment for an exclusive interview which was conducted through facebook chat! We changing rules! Check the interview!
"The #SamsungTwitterParty is back! Get ready to party the night away come 19th December at Zone 7 with fellow tweeps. Entrance is 15,000shs. Call 0775439894 for details. Great music and drinks."
CONGRATULATIONS! LET US DIVE INTO THE MOVIE PROJECT. WHAT IS THE MOVIE SCRIPT ABOUT?
Hello, by name I'm called Nsamba George Stanley. I'm a filmmaker and mentor, CEO Nes Motion Media and founder The Ghetto Film Project.
The film script THE DRUG DRAG is a movie about a teenager living in the ghetto associating with a bad peer group doing drugs and theft in the night. What makes him different is that he has a dream of being a poet but being of a poor background, he can't find a way out of this out clean and so he hustles his way through a gang of robbers. All changes the day his best friend is shot dead during a robbery and he can't let his death go free.
Days after he commits his first murder in revenge, he learns that his girlfriend is pregnant and realizes he has to change the life he is living. He pursues a career in writing with the little savings he made and one day lands his dream launching a book and that's the day he gets arrested for the murder he committed 2 years ago and convicted to life in prison leaving behind a 2 year old son and a wife.
Briefly that's the story I submitted and landed me the M-net deal out of over 30,000 scripts that were submitted in June this year. I got to know about the competition from Moses Serugo's blog . I'm humbled.
YOUR PASSION IS TAKING YOU PLACES, TOAST TO THAT! WILL IT HAVE A UGANDAN CAST?
Thanks buddy.
I'm yet to discuss that with the multi choice team that I'm meeting on Thursday but for what I know is that they have given me a choice to choose the protagonist (main actor), his bestfriend and the antagonist( the rival gang leader) all who are Ugandan. We shall be discussing the rest including location which is most likely to be Uganda.
WOW! WHAT INSPIRED THE STORY?
Actually the story is my story.
Its about my experience as a teen doing drugs and associating with bad groups of which out of the 9 guys we were, only 4 of us are alive,the rest died due to mob justice.
So I sat down and imagined where I would have ended up today if I had not left that gang life in my early teen life and the imagination is the movie.
YOU STUDIED FILM AND CINEMATOGRAPHY YET UGANDANS STRIVE TO BE LAWYERS, ENGINEERS, DOCTORS AND MANAGERS. WHERE DO YOU DERIVE THAT PASSION?
Funny, I composed my first movie called "Blue Table" when I was just six, my mum Aryenyo Vicky and other family members would be my witnesses. So since I was a child I wanted to either be a plumber, filmmaker, wr­iter, painter/artist or journalist.
When I join bad gangs in Naguru I lost all my dreams and wanted to be a rapper. In my form 4 when trying to fight my drug addiction, I found myself writing more to relieve me of the guilt, stress and keep me off the thought of drugs and that's when I decided I wanted to tell my stories on screen some day.
In my second year at MUK last year, doing a bachelors in Industrial Art, I decided to drop out and chase my dream in film. I had started my cinematography and editing practice in my form 6 vac so I needed to leave school and concentrate on building my dream.
When I dropped out, its around that time I got a scholarship in film with Fullsail University in Winterpark, Florida but never took it due to some problems here and there but regardless I still kept going.
WOW!! WHAT IS YOUR MESSAGE TO THE YOUTH OUT THERE?
You can be anything and anyone you dreamt of being despite your current situation only if you focus, work hard and believe in who you are. I once was a street kid, today I'm an award winning film-maker. Trust in God!
DO YOU THINK THE VIRAL UCU SEX TAPE PROVED THAT UGANDANS ARE YEARNING LOCAL MOVIE ENTERTAINMENT?
As a film maker, I look at the artistic impression and expression through the lens. The fact that the sextape went viral showed how a little romance in a movie could take it places. There is lots of worse porn on net, why did that sextape go viral? Its because it was Ugandan. I believe its time Ugandan film makers incorporate scenes such as romance and kissing in their movies and stop doing drama.
QUICK FIRE:
Would You Allow Your Lover Act In A Sexual Movie Scene, Kissing And Caressing. Yes Or No?
Absolutely NO, cant have my lover do an X rated scene in a movie(but why would I love an actress? Lol)
Favourite Quote
"What God can do,No man can do" – Pr. Happy David Ngabo
"Where the mind goes,the body follows" – Joyce Meyer
"In every negative situation,there is a seed of positivity " – Albert Einstein
FAVOURITE MOVIE OF ALL TIME?
Wow that's a hard one, favorite movie will be Blank Cheque but my short film will be Struck and African movie will be Viva Riva.
"[katogoaward]"
(Visited 1 time, 1 visit today)
ABS sinks further as famous Kalondozi presenter Aisha throws in towel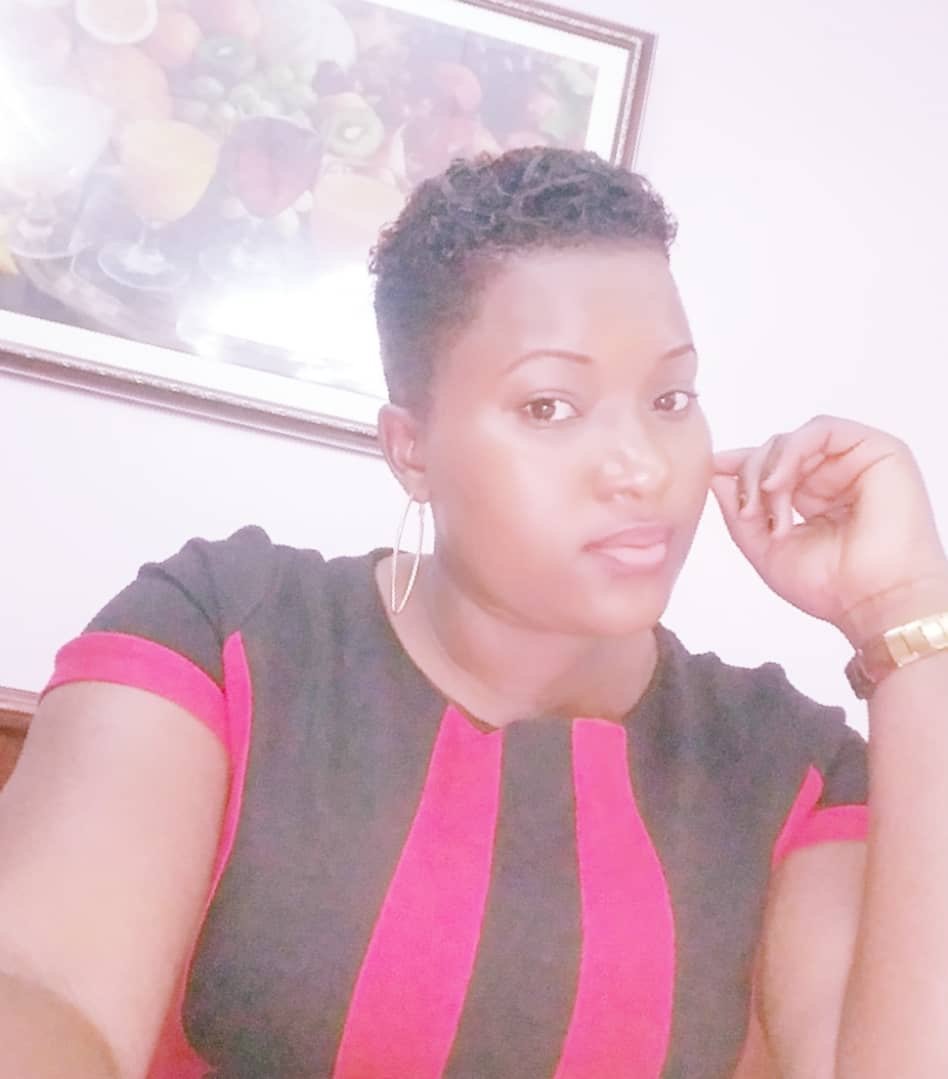 By Stuart G-Khast
As Kawaala based TV station woes continue after her owner and CEO Pastor Yiga flee the church and country, the TV station has over time left the station staff in search of better opportunities. After presenter Peace Tattoo left the station, another celebrated presenter has left.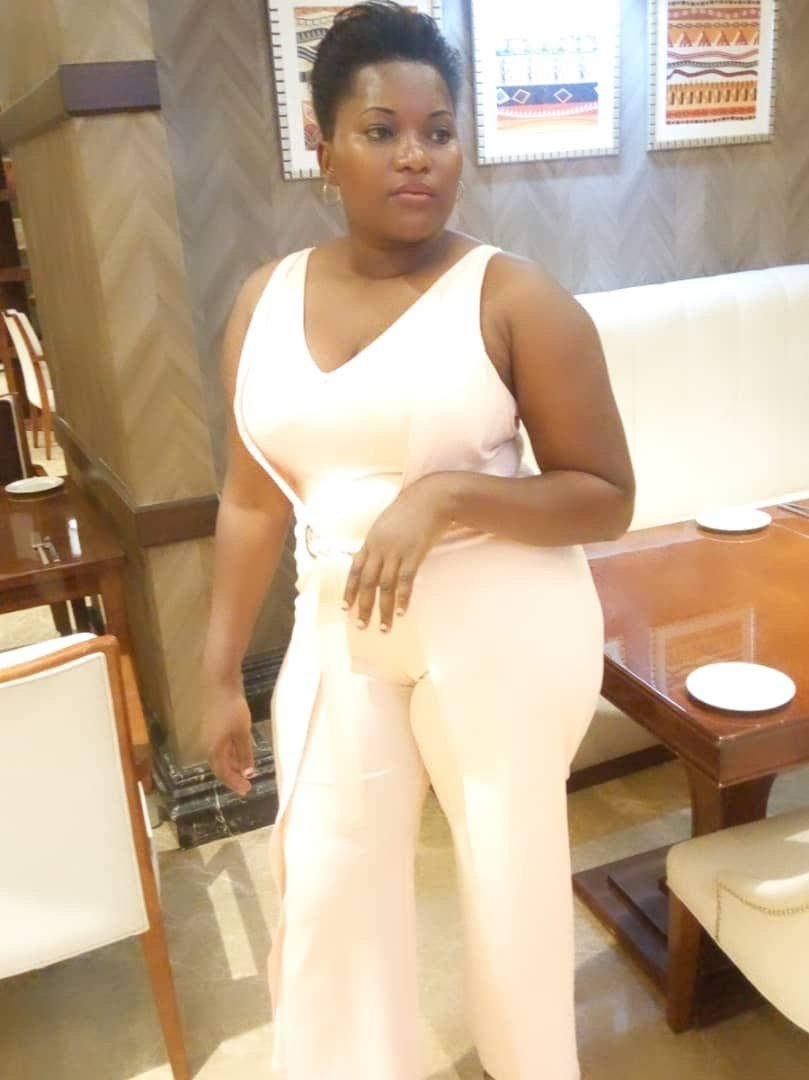 Your favourite program presenter of the much loved Kalondozi Aisha Naluyija has thrown in the towel and moved to a rival station. Aisha was one of the favourite presenters and closest to pastor Yiga. Her departure from the station has left the station staff demoralized according to sources.
Just like Peace Tattoo, Aisha has joined Moon TV. Word coming through is that there is a worrying resignation trend at the station and that it may be more in few months after her proprietor left.
(Visited 1 time, 1 visit today)
Bobi Wine's "Kyarenga" voted best song of 2018

By Our Reporter
Ugandan music grew in leaps and bounds in 2018 with new artists emerging as stars and owning the music scene, and the old hit makers doing their best to keep churning out good music. Last Friday, the Bell Jamz 2018 Countdown was held, bringing together various professionals in the music industry, from artists to music producers, song writers, DJ's, media and many more to count down the top 20 people's choice of the best Ugandan hits of 2018.
The event was a big celebration of Ugandan music attracting a huge attendance of music enthusiasts who came to meet the people behind the music we all enjoy. Some of the notable artists in attendance included Vinka, Lydia Jasmine, John Blaq, Feffe Busi, The Mith, to mention but a few.
Speaking at the event, Bell Lager Brand Manager, Francis Kirabira said the top 20 songs were generated through an online poll that encouraged the public to select what they believe were their favorite 2018 songs.
"The 2018 Bell Jamz Countdown is essentially about recognizing that there was great music put out by artists, song writers, producers and the various professionals who put their minds together to give us the hits that we enjoy. It is a celebration to appreciate all the good Ugandan music that came out in the year 2018 and bring us all together to celebrate Ugandan music talent," he added.
The event kicked off by counting down the songs from 20 to 1. Bobi Wine's Kyarenga was voted by the people as the best song of 2018, with Mateeka by Jose Chameleone and Mataala by Winnie Nwagi coming in as second and third choice respectively.
Here's the full list:
20. Romance – Toniks
19. Bankuza – Chosen Becky
18. Bad Energy – DJ  Ciza ft. Cosign
17. Mpa love – King Saha & Weasel
16. Sconto – Fik Fameica
15. Mummy – A Pass
14. Sabula – Fille
13. Olina Work – Beenie Gunter
12. Born to win – Fik Fameica
11. Chips na ketch up – Vinka
10. Twazikoze – Hit Nature
9. Very Well – Slick Stuart and Roja ft. King Saha
8. You and me – Lydia Jazmine
7. Tukwatagane – John Blaq
6. Turn the replay – Levixone
5. Wankona – Sheebah
4. Biri Biri – King Saha
3. Mataala – Winnie Nwagi
2. Mateeka – Jose Chameleone
1. Kyarenga – Bobi Wine
(Visited 1 time, 1 visit today)
Anita Fabiola Sells Calendars to Raise School Fees For Orphans

Media personality Anita Fabiola came out a week ago and announced the selling off of her own personalized 2019 Calendars with her own photos and motivational quotes but now reports reaching us indicate that she has registered a massive sell out.
Even though the Calendars are being sold at a whooping fee of UGx40,000, it being that she is selling them for a Charity cause, the NBS TV Katch Up host has registered a massive sale hence generating income for the "Fab Girls Foundation."
The calendar is the beginning of Anita Fabiola merchandising her brand and being an entrepreneur as all proceeds are going to supporting Her NGO,the "Fab Girls Foundation" which looks at creating awareness for issues like stopping Gender based Violence.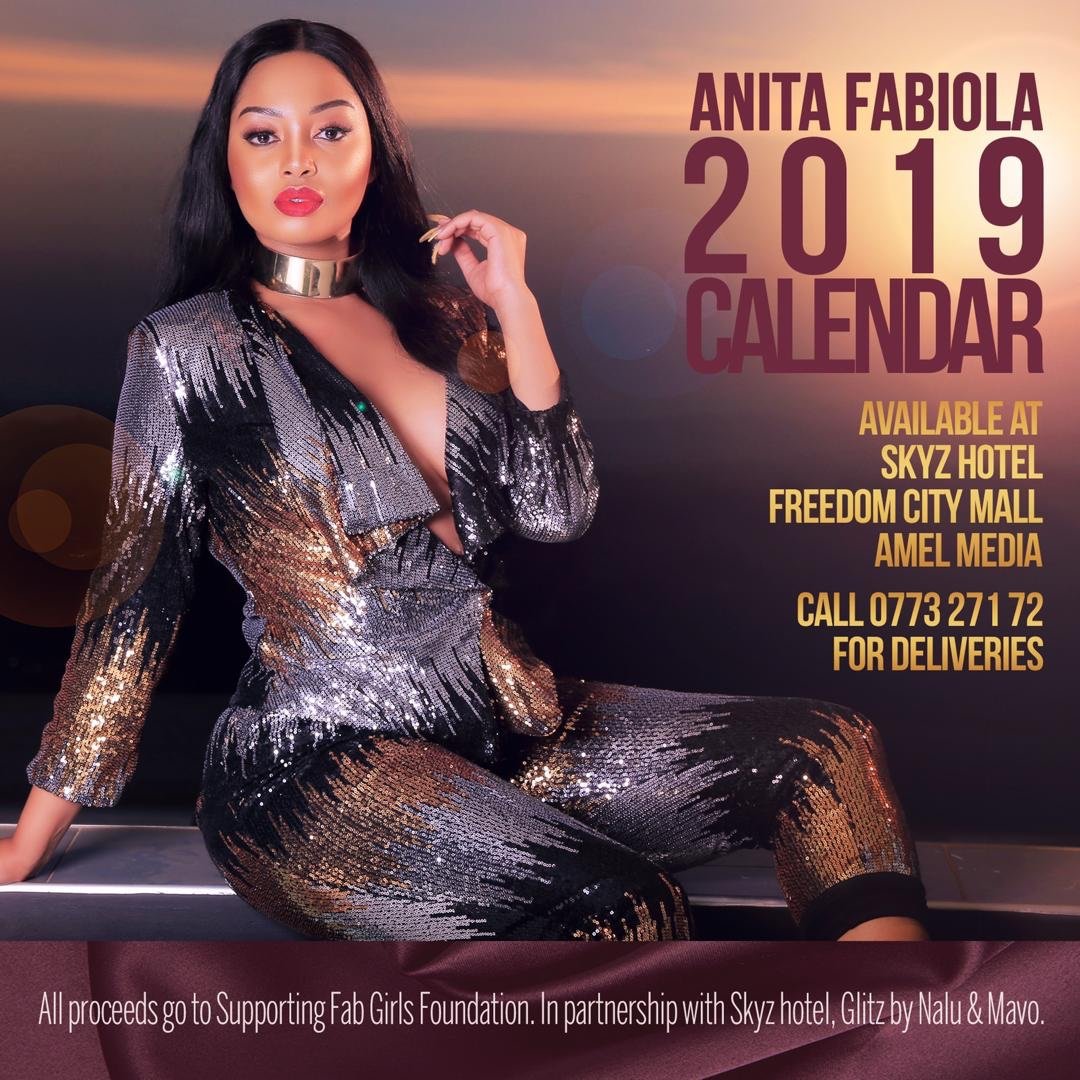 The culture of celebrities branding things to raise money for foundations was seen among international celebrities but now Fabiola is the first Ugandan celebrity to capitalize on this gesture.
To reach this goal, Fabiola partnered with Naguru Skyz Hotel, Golden Tulip and Glitz by Nalu to work on this amazing project.
(Visited 1 time, 1 visit today)