Interview: One on one with rising Actress and Model Paris Kiyingi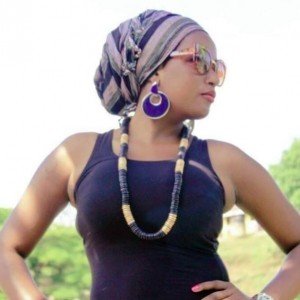 Our reporter had a chat with rising Actress and Model Paris Maggie Kiyingi, and here are the excerpts:
1. Who is Paris Maggie Kiyingi?
Paris Kiyingi is an actor and a TV presenter. I'm also a commercial model as well as a business woman. I started working at the age of 17 at WBS TV on the Teens Club show. I joined commercial modeling in 2010 where I did adverts for different companies like MTN, Fresh cuts, Uganda Waragi, and Vienah Beauty products among others. I graduated with a Bachelor's of science in business at Makerere University in 2015, I joined acting in 2016 and since then I've been apart of different projects in film like the Hostel TV series which aired on NTV, Dream America, Job line, Chronicles of the unseen, Balikoowa in the city, Intimacy and so many more.
2. You have been both a presenter and actress. Which of them do you do with much ease?
I do presenting with much ease since its not scripted. So it doesn't involve rehearsals like acting. Presenting is all about being yourself and delivering a message to the people, acting on the other hand doesn't give you chance to be yourself. You are wearing that character that you've been casted for and your representing another life, so you have to lose yourself. To me presenting is much easier.
3. What are some of the challenges you have faced balancing these two and how have you overcome them.
Honestly speaking, I haven't found any challenges balancing these two. I love what I do and that comes with lots of passion.
4. House of Kiyingi, tell us about this.
House Of Kiyingi Limited is my own baby. It's a consultancy company that does slot of agency work. It was a dream that I initiated three years ago. We do marketing, HR and PR duties for other companies. We also do events management.
5. Who are some of the people you look upto?
I look up to Oprah Winfrey in the social and business world. In the acting world, I look up to Gabrielle Union. These two inspire me a lot.
6. Is there a man in your life?
Yes, there is someone in my life.
7. How do you want to be remembered?
I want to be remembered as someone that had an impact on people's lives. Most especially those that I happen to meet and they have special needs. I always give a hand in anyway I can. Because I know life might not be as easy for them as it is for any other person.
8. Any last words?
I love you everyone that takes time to find out what's happening with my career. And thanks for following me on all my social media platforms. Love you right back.
(Visited 468 time, 1 visit today)
Meet HerbertSkillz A Music Producer,Sound Engineer Extraordinaire , who is flying the flag internationally for Uganda
By Staff Writer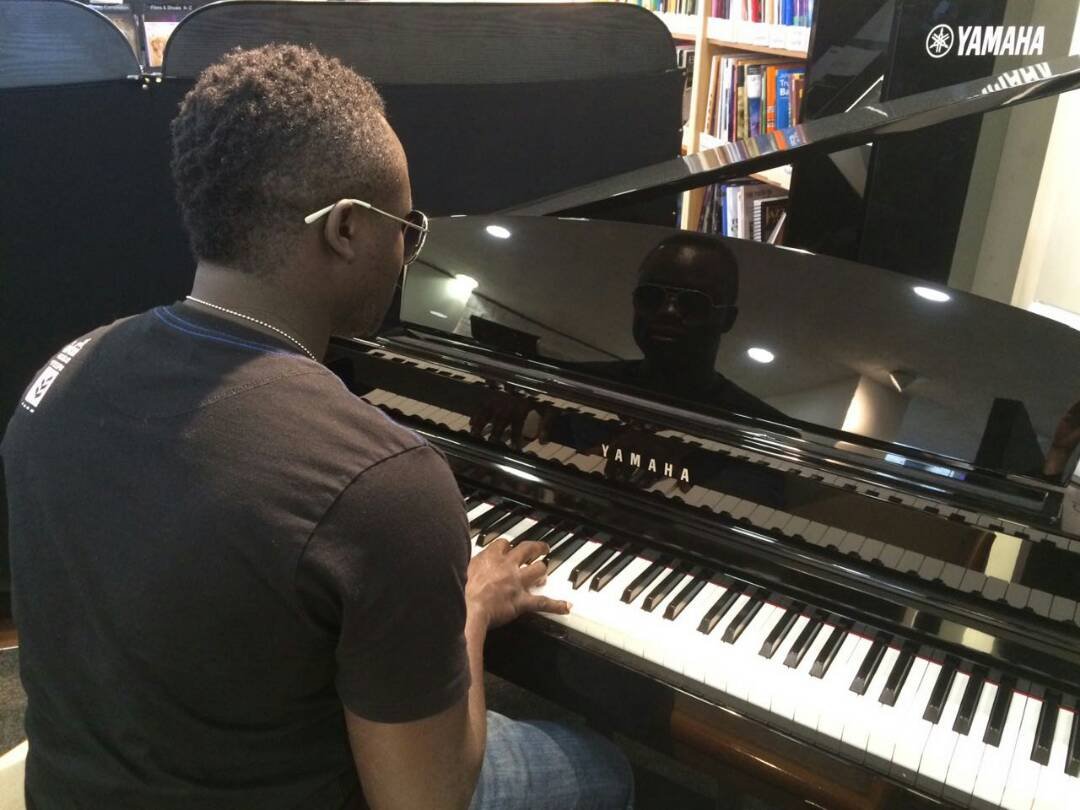 When we talk about music, we always forget to talk about those who are always behind the greatest hits, like song writers and most importantly, the audio producers who always make sure the real magic happens from the keyboard, to the recording booth into ensuring the clear sound and vocals we cherish.
They are the unsung heroes, who ensure we the consumers enjoy a finished product that touches us . And here we are privileged to bring to you one of the most successful Producers,  Herbert Dramuke aka HerbertSkillz of Sound Makers Music (Uganda/Manchester UK) And he had a lot to tell us about his production, and lovely projects.
Herbert who is also found on social media as HerbertSkillz or as Sound Makers Music on Instagram, Facebook and Twitter enlightened us that he is the engineer behind many tracks and he affirms that he has masterminded and produced many hit songs here and internationally but he has remained quietly working behind the front line without much hype, not because he is unlucky but because he has chosen not to push himself to claim the production credits for songs from artistes as some other producers often do or to be nominated in awards.
However despite this, this quiet man's unique skills and talent have enabled him to break through onto the international music scene at high level particularly in the competitive markets in the UK, Jamaica and USA working on international projects for artistes from across the globe.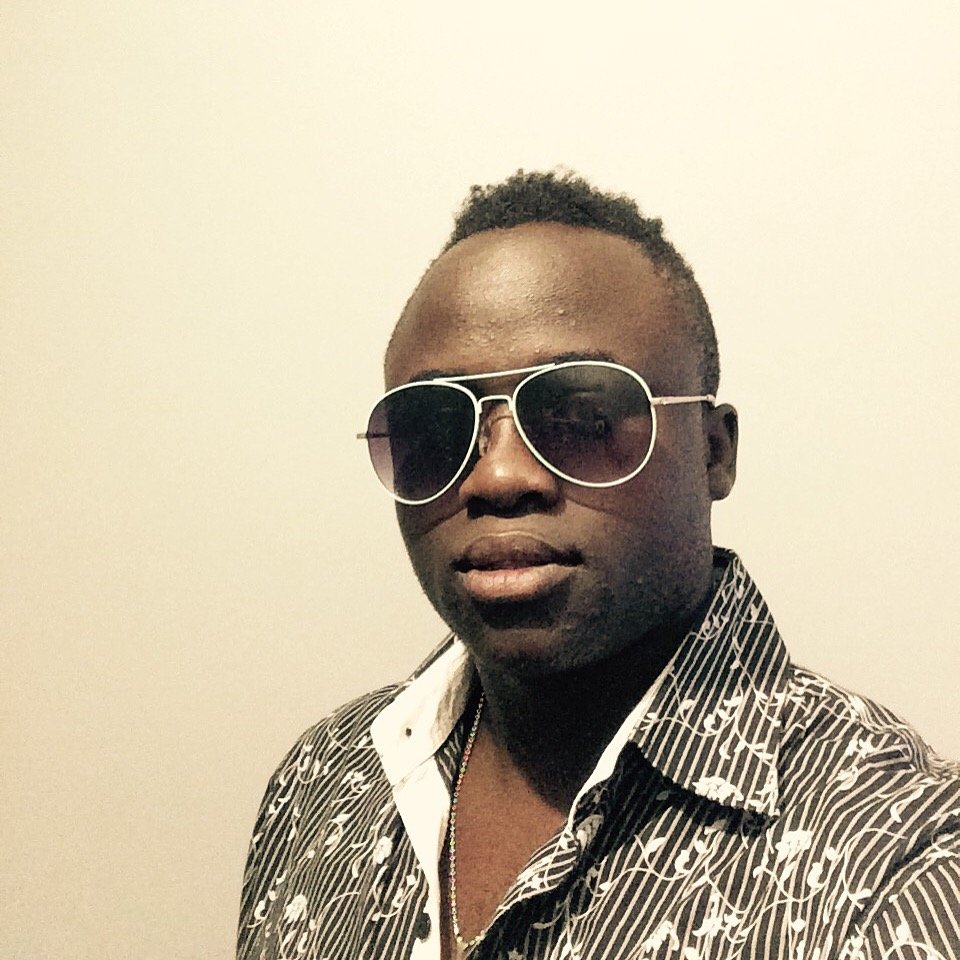 While at his Munyonyo based Sound Makers Music studio, he told us about some of the local projects that he has done that set him apart. These include Dididada by APass, Kiggwa Leero by Bobi Wine, Paradiso of Bobi Wine, Omusomesa by Jamal, Siste by Jamal, Mama by Pallaso, Onkuba by Peter Miles, Full Attention by Peter Miles and Levy Sil, Tomusbola by Bobi Wine, Want It Remix by Bebe Cool and many more hit songs, some of which have won awards.
In addition he spoke openly to us about some of his international projects which frankly left us speechless, since we, like many of you, actually had no idea that Uganda has such a talent which projects even beyond its borders, and his credits include "Eyeyo B"live" by his wife and partner from Manchester UK – Jade Dramuke Of Sound Makers, "Your Love" club remix by Jamaican /Americans Honorebel, Pitbull, Bebe Cool and Charly Black. "She On That" by Honorebel, Tory Lanez and King Doe Boi, "If I Ever" remix by Wayne Wonder and Mya, California's breakthrough artist Veronika River "Places to Go", popular UK artist Lizzie Haynes , "Feel the Freedom " and from Kenya Akothee "Baby Daddy" among others. He also told us to watch this space for another big international release coming soon.
So now you know that this man HerbertSkillz with his humble personality but big talent is the one making us consume good music and is quietly flying the musical flag for Uganda internationally although we didn't all know it before.
(Visited 468 time, 1 visit today)
Feffe Bussi now trend setter? Prompts retired Abdul Mulaasi to Rydim.
With the ongoing rap battles amongst rappers to prove who is better than who, the least person you would expect to join in has actually done it. While one would think the trending WHO IS WHO battle was amongst the young rappers that are fighting for supremacy, veteran singer Abdul Mulaasi has also released his version.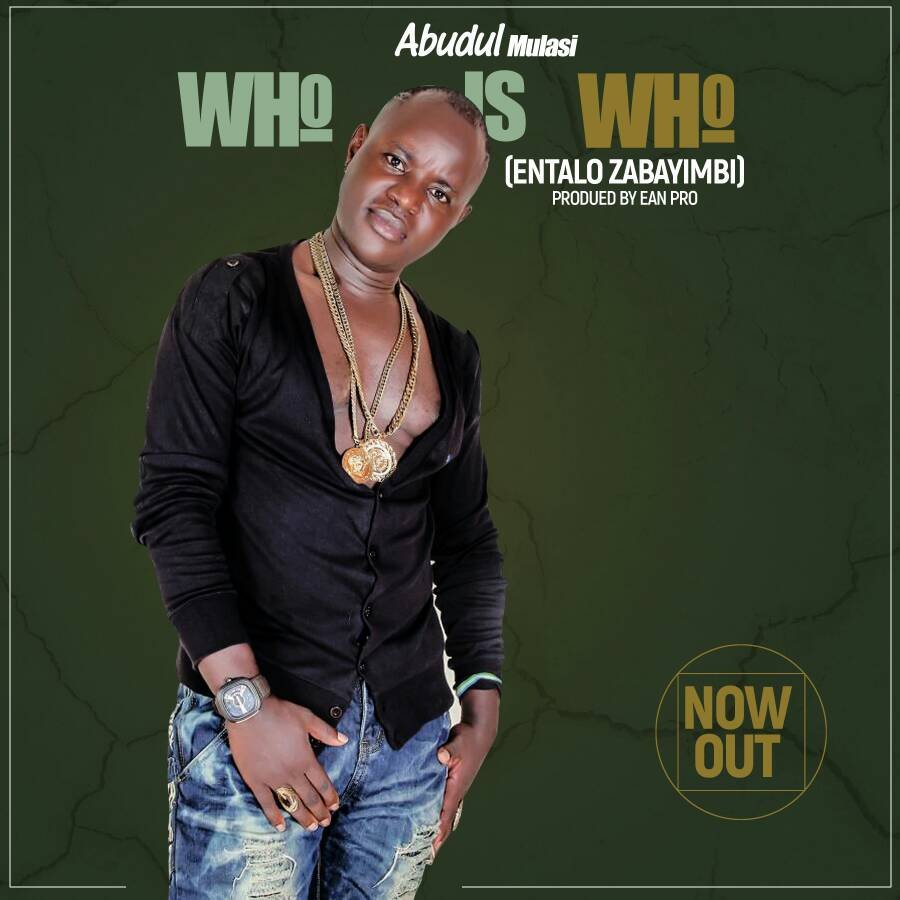 Abdul Mulaasi's version titled Entalo Zabayimbi is another to join the already many challenges. In Entalo Zabayimbi Abdul Mulaasi seems to counsel the new generation on focusing on music rather than battles. This latest challenge leaves many wondering has Feffe Bussi set trend of sorts to the extent that even Kadongo kamu singer Abdul Mulassi is tempted to attempt?
Previously Ray Rachel, Da Agent, Bravel de Sniper, Jonah Steven while Kamenyo and Gravity anticipate to drop their versions soon.
(Visited 468 time, 1 visit today)
After 10 Years of Cheating on Each Other, Onyango Gareth and Nickita Break-Up
By Our Reporter
Celebrity couples are trendy. Everyone loves to follow them and they do pay back in the same price. They constantly feed the fans on public displays of affection.
That was the case with the events gurus come lovers; Onyango Gareth and Nickita Bachu. Their love made many wish to have the same.
But behind the scenes, the couple was always on and off trading cheating accusations. For a moment, it seems as though they had decided; "well let us cheat and try to work it out."
They both hopped they would outgrow the vice. When the baby came in, Nickita got a little more serious with the relationship and started insisting on marriage. "She really wanted this thing to work, if not for her, at least for the baby,"says one of their close friends.
Men age like wine, women age like milk. Nickita was not getting any more beautiful. Gareth on the other hand had transformed into the perfect hunk, rolling around with the likes of Bebe Cool and Rajiv Ruparelia.
"Gareth felt it was high time he upgraded to a woman of his level. Besides, he felt this whole thing was a lie, there was no more love. All they had between each other was a baby nothing else," our snoops reveal.
When 2018 begun, it was high on Gareth's resolutions. He was no longer discreet about his cheating sprees. He even removed the passwords from his phone. He had no fear. He was on the pulse.
A day to Valentines, Gareth came home after a late night of work and asked to have a chat with Nickita; "Hun, I think it is over. This is about me not you. I am moving on with my life. But you will forever be someone I loved and the mother of my kid."
At this point Nickita broke down and pleaded for forgiveness but all this fell on deaf ears. "She is even still depressed. She wants to say nothing about this matter. She rarely hangs out. She feels like her whole future has been cracked," her bff tells us.
Gareth on the other hand is rumoured to have moved on with a Buganda Princess, one of the Kabaka's daughters.
(Visited 468 time, 1 visit today)