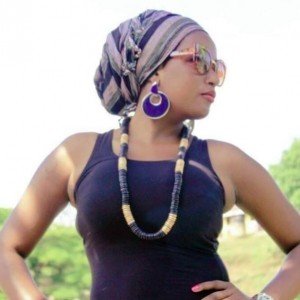 Our reporter had a chat with rising Actress and Model Paris Maggie Kiyingi, and here are the excerpts:
1. Who is Paris Maggie Kiyingi?
Paris Kiyingi is an actor and a TV presenter. I'm also a commercial model as well as a business woman. I started working at the age of 17 at WBS TV on the Teens Club show. I joined commercial modeling in 2010 where I did adverts for different companies like MTN, Fresh cuts, Uganda Waragi, and Vienah Beauty products among others. I graduated with a Bachelor's of science in business at Makerere University in 2015, I joined acting in 2016 and since then I've been apart of different projects in film like the Hostel TV series which aired on NTV, Dream America, Job line, Chronicles of the unseen, Balikoowa in the city, Intimacy and so many more.
2. You have been both a presenter and actress. Which of them do you do with much ease?
I do presenting with much ease since its not scripted. So it doesn't involve rehearsals like acting. Presenting is all about being yourself and delivering a message to the people, acting on the other hand doesn't give you chance to be yourself. You are wearing that character that you've been casted for and your representing another life, so you have to lose yourself. To me presenting is much easier.
3. What are some of the challenges you have faced balancing these two and how have you overcome them.
Honestly speaking, I haven't found any challenges balancing these two. I love what I do and that comes with lots of passion.
4. House of Kiyingi, tell us about this.
House Of Kiyingi Limited is my own baby. It's a consultancy company that does slot of agency work. It was a dream that I initiated three years ago. We do marketing, HR and PR duties for other companies. We also do events management.
5. Who are some of the people you look upto?
I look up to Oprah Winfrey in the social and business world. In the acting world, I look up to Gabrielle Union. These two inspire me a lot.
6. Is there a man in your life?
Yes, there is someone in my life.
7. How do you want to be remembered?
I want to be remembered as someone that had an impact on people's lives. Most especially those that I happen to meet and they have special needs. I always give a hand in anyway I can. Because I know life might not be as easy for them as it is for any other person.
8. Any last words?
I love you everyone that takes time to find out what's happening with my career. And thanks for following me on all my social media platforms. Love you right back.
(Visited 468 time, 1 visit today)