INTERVIEW: Model and TV host, Mugume Canary talks about Women's Day, Ladies in his life and his Soul-mate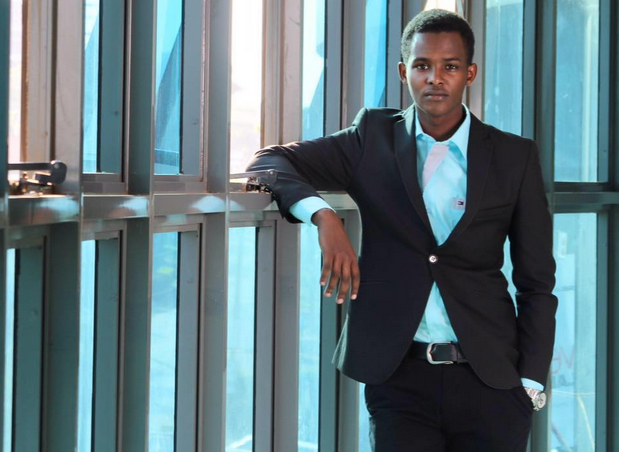 Its 8th March again, the day Uganda joins the rest of the world to celebrate International Women's Day. We caught up with the youthful commercial model and Version 86 TV host, Mugume Canary to share his thoughts about this day, the ladies in his life and much more you didn't know about him.
In a few words, who is Mugume Canary?
I am this ambitious human being who loves to contribute to the Africa he wants.
You are a TV host, model, fashion blogger and an Information science and technology student at The International University of East Africa, how do you cope with such a schedule?
I also don't know. But I have found out that the best thing to do is draw a daily plan of things to do, I won't host my show everyday, the whole day. When I am not studying, I am doing something else like my project or recording my show.
Do you ever find yourself missing a lecture because you are shooting your show?
I don't miss lectures because I am shooting my show. But sometimes I do when I have to run a few things of my projects or run errands or family issues, not so often though, guess once in the month.
Okay, apart from work and school, do you have any hobbies that keep you occupied in your free time?
Yes, I watch a lot of terrorism series.
Today is Women's Day! As we celebrate the women in our lives, does this day mean anything to you?
It is so significant to my life because my biggest inspiration is a woman, my mother. I celebrate her everyday and this should be a special day today to the women we have in our lives.
Apart from your mother, any other women in your life worth celebrating?
My two sisters, they've got my back since day one.
Reliable sources have it that you are dating Sasha Ferguson, a TV personality and fashion blogger as well. How true is this?
Yes, we are dating.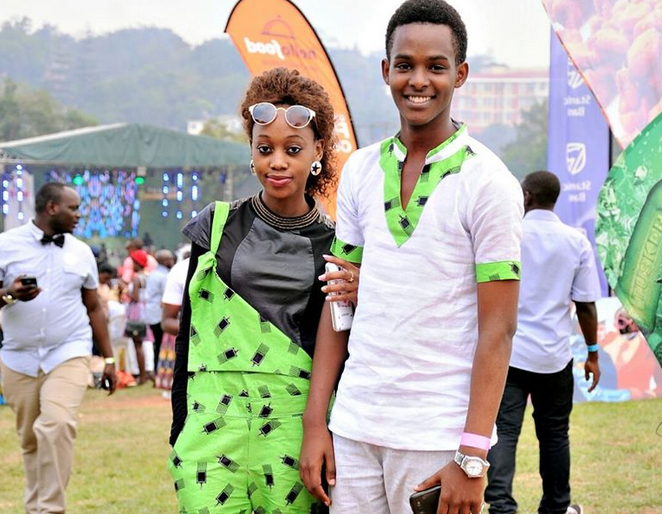 We've seen and heard of many young people out there wishing to be like you. Any advise for them before I let you go?
You don't need to be me, be better than me. Patience and persistence will take you there.
 Any last words for your fans and followers?
Not sure if I have fans, but to all people who follow me, want to be successful? Stay away from negative energy, Find yourself a mentor and challenge yourself!
Staff Writer
(Visited 1 time, 1 visit today)
Witty Boy in studio, gears up for 2019

By Stuart G-Khast
South African based Ugandan Raggae, Afro beat singer Witty Boy is in studio again as he prepares to have a more enlightened year ahead. The singer has started this year aggressively hitting studio in South Africa.
We have learnt that Witty Boy is in Cosher Studios cooking for his fans teaming up with producer Cosher to do and finish a new product they have named "We came from Far"
Witty Boy has vowed not to keep his fans hungry this year.
(Visited 1 time, 1 visit today)
Chameleone denied me a collabo – Cindy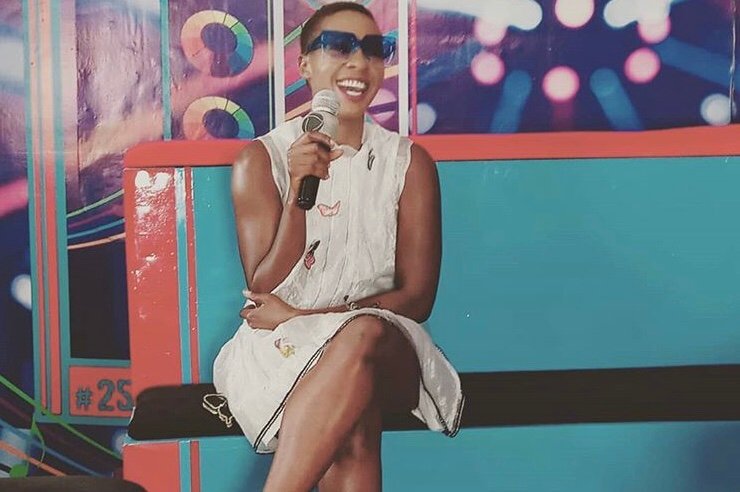 By Stuart G-Khast
Last Thursday saw two great artistes hug and confess to eachother willingness to work together. Cindy Sanyu who is arguably best female singer and Chameleone who too is believed to be finest among males shared same stage at comedy store in Lugogo.
In the middle of Chameleone's session, he paused and called Cindy on stage who had nothing but praise for her. The pair hugged. Chameleone then admitted that he loved Cindy and her music. Chameleone also wondered why they had never thought of a song together. It is at this moment that Cindy admitted she would be proud to be on same track with him. "I can never say No to Chameleone, no one would" Cindy said.
It is on these grounds that we think Cindy and Chameleone could be on the same track this year.
(Visited 1 time, 1 visit today)
Fans roast Hilderman for "Eating" President's money and denying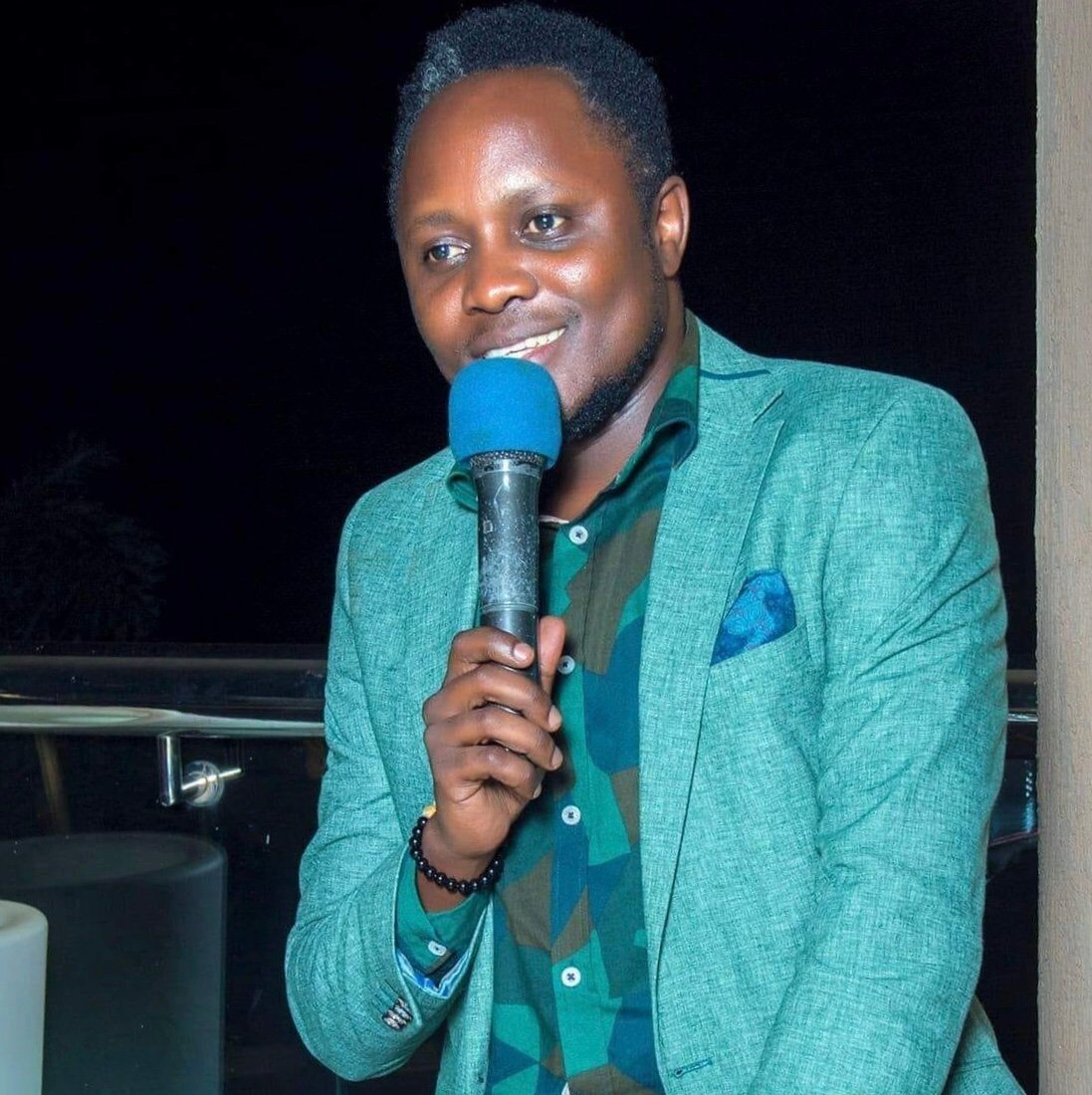 Singer Hilderman is in hot soup after being exposed by fellow singer Bebe Cool for being among the singers who took some of the 400 million shillings that the President gave to Artistes. Over time Hilderman has accused the President for using tax payers' money to donate to youth, artistes and other sectors giving the impression he could never take it.
On the evening of Saturday, Bebe Cool released a video where Hilderman was signing and receiving his share of the 400 million shillings. In his defence, Hilderman said it was three years ago something that angered fans. The singer has been fighting back and deleting some comments that pinned him.
Here are some of the reactions from his post.
(Visited 1 time, 1 visit today)