INTERVIEW: Model and TV host, Mugume Canary talks about Women's Day, Ladies in his life and his Soul-mate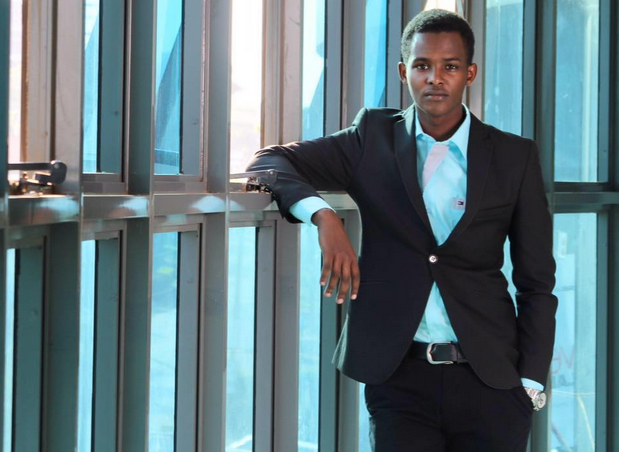 Its 8th March again, the day Uganda joins the rest of the world to celebrate International Women's Day. We caught up with the youthful commercial model and Version 86 TV host, Mugume Canary to share his thoughts about this day, the ladies in his life and much more you didn't know about him.
In a few words, who is Mugume Canary?
I am this ambitious human being who loves to contribute to the Africa he wants.
You are a TV host, model, fashion blogger and an Information science and technology student at The International University of East Africa, how do you cope with such a schedule?
I also don't know. But I have found out that the best thing to do is draw a daily plan of things to do, I won't host my show everyday, the whole day. When I am not studying, I am doing something else like my project or recording my show.
Do you ever find yourself missing a lecture because you are shooting your show?
I don't miss lectures because I am shooting my show. But sometimes I do when I have to run a few things of my projects or run errands or family issues, not so often though, guess once in the month.
Okay, apart from work and school, do you have any hobbies that keep you occupied in your free time?
Yes, I watch a lot of terrorism series.
Today is Women's Day! As we celebrate the women in our lives, does this day mean anything to you?
It is so significant to my life because my biggest inspiration is a woman, my mother. I celebrate her everyday and this should be a special day today to the women we have in our lives.
Apart from your mother, any other women in your life worth celebrating?
My two sisters, they've got my back since day one.
Reliable sources have it that you are dating Sasha Ferguson, a TV personality and fashion blogger as well. How true is this?
Yes, we are dating.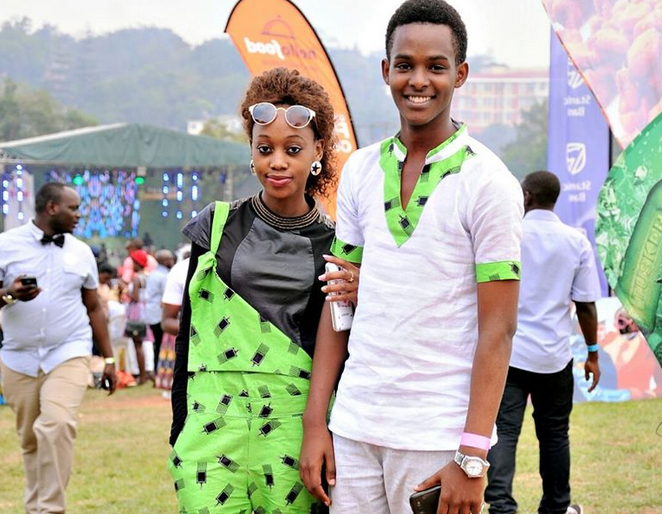 We've seen and heard of many young people out there wishing to be like you. Any advise for them before I let you go?
You don't need to be me, be better than me. Patience and persistence will take you there.
 Any last words for your fans and followers?
Not sure if I have fans, but to all people who follow me, want to be successful? Stay away from negative energy, Find yourself a mentor and challenge yourself!
Staff Writer
(Visited 563 time, 1 visit today)
Davido set for '30 Billion Concert' in Kenya

By Consolate Namyalo
One of Nigeria's biggest music acts, David Adedeji Adeleke aka Davido might have made more news this year for his new love interest, Chioma than his music career.
The "Fia" singer has now returned to the entertainment scene in East Africa, making headlines as he gets ready to put on a huge concert in Kenya this month.
Dubbed,"30 Billion Concert", it promises to be one to remember with a massive line up of performing acts including, the Kansoul and P-Unit alongside celebrated top DJ's : DJ Joe Mfalme, DJ Protege, DJ Ace King and DJ Seme.
The concert is slated for 24th Novemeber, kicking off at Uhuru gardens,with regular tickets going for Ksh3, 000 advance and Ksh3, 500 at the gate, while the VIP section is Ksh10,000 including 4 vouchers for drinks. The VVIP section will go Kshs25,000 and will include an open bar, where concert goers will get to enjoy limitless drinks.
(Visited 563 time, 1 visit today)
Photos: Mr. Eazi thrills fans at album listening party

By Our Reporter
It was a fun filled experience for Kampala fans of popular Nigerian artiste Mr. Eazi, as he on Thursday night, treated them to a wonderful listening party for his third studio album tilted 'Lagos to London'.
The exclusive listening party which was held at Cayenne bar in Bukoto was hosted by Smirnoff Vodka, which is also promoting his album.
The unique music experience gave fans a special opportunity to listen to the new album with Mr. Eazi as well as be treated to a special performance by the artist.
He performed songs like Pour Me Water and Property as well as collaborations with artists such as Simi, Burna Boy, Chronixx and Maleek Berry.
Mr. Eazi also announced the launch of his emPawa Program, meant to empower Africa's young and undiscovered music talent to global success. The accelerator program will empower 100 African musicians annually drawing from a USD300,000 fund.
Here are some photos from the party.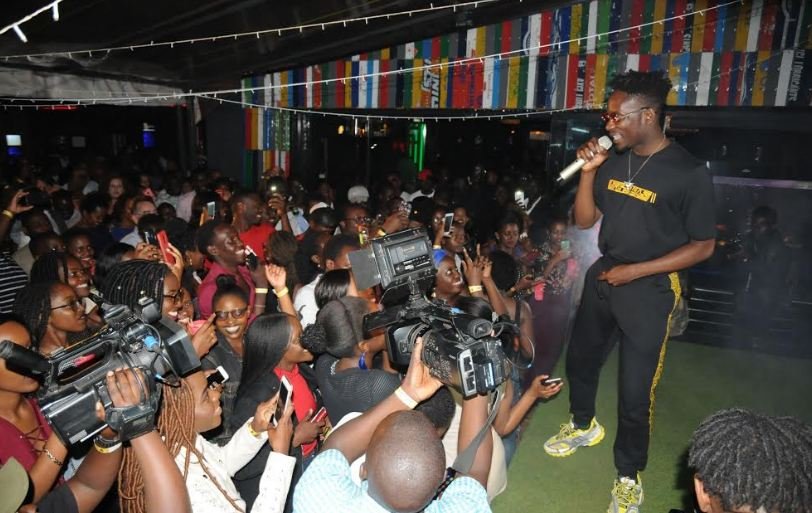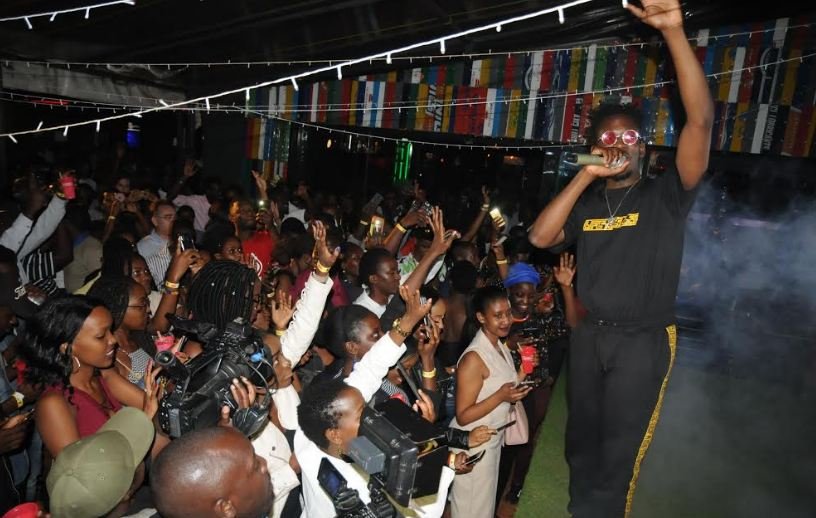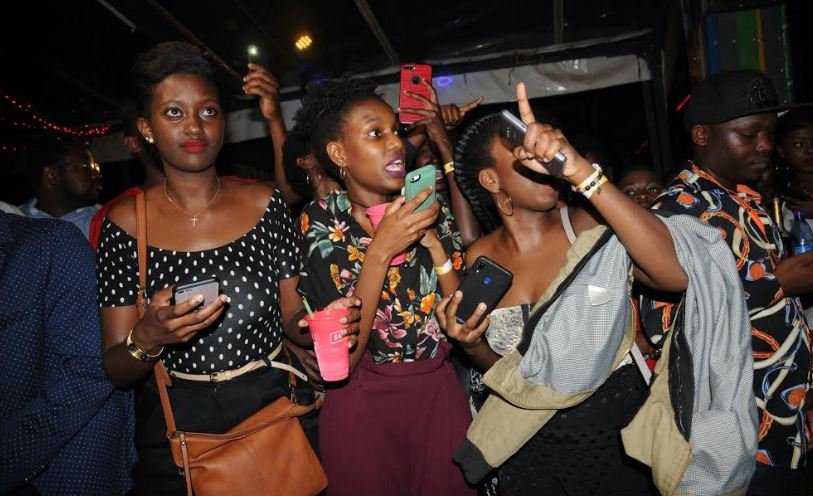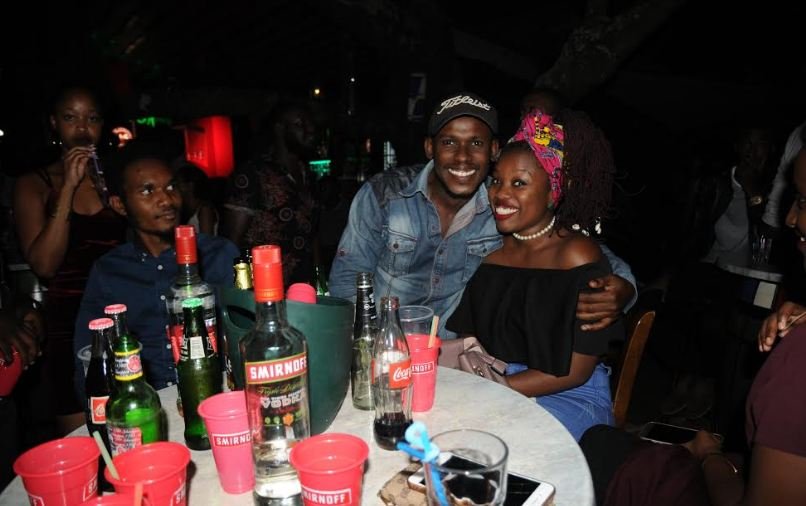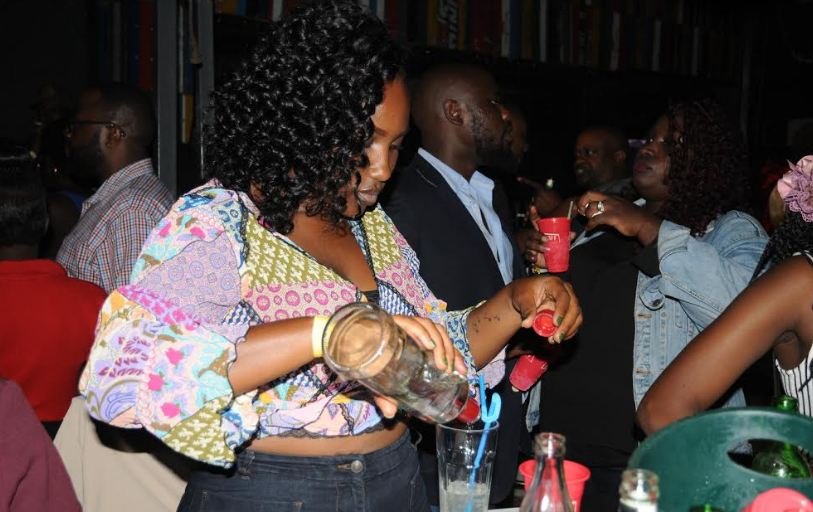 (Visited 563 time, 1 visit today)
Nigerian star Mr. Eazi launches program to empower emerging Ugandan musicians

By Our Reporter
Nigerian star, Mr. Eazi has launched a program aimed at empowering Uganda's emerging and undiscovered music talent to global success. Dubbed "emPawa", the accelerator program was launched at Skyz hotel in Kampala on Thursday and will altogether empower 100 musicians on the continent annually drawing from a USD300,000 fund.
Speaking during the press briefing, the "Leg Over" hitmaker revealed that he came up with this initiative following  overwhelming response to his call for songs from emerging artistes for a chance to bankroll their next music project.
"Early this year, I put out a tweet saying I wanted to help emerging artistes and attached an email where they could send their songs," he explained. "In under 30 minutes, I had already received 4000 emails from various talented individuals across Africa who were sending in their songs. These were just too many and I could not go through all these emails, and that is how this program came up."
To participate, artists will be required to upload a video showcasing their talent on their Instagram account and tag it — #emPawa100. Each artists' submission will be reviewed by top industry experts from across Africa. From all entries, 100 artists will be selected to move onto the next stage of the programme and share a $300,000 fund.
Each of the 100 hand-picked artists will receive $3000, with $1000 being invested to create a high quality music video of their submission track. Each of the artists' videos will be placed on Mr. Eazi's YouTube channel 'Detty TV' along with the emPawa social media platforms, creating further exposure for the artist.
From the 100 artists, 10 will be specially selected to undergo mentorship in an incubator program enlightening them on how to grow their brands, export and monetize their music.
The emPawa program, features an all-star team of acclaimed artists and music producers including Mr. Eazi, Diplo and Raye who will participate in grooming and mentoring the young talent.
(Visited 563 time, 1 visit today)