How An Intelligent Man Would Have Responded To Timothy Kalyegira's Claims
Timothy Kalyegira, the contrarian thinker, was invited to attend the movie premiere of "Queen of Katwe." At the end of the day, he shared his thoughts, feelings and review of the premiere and made a few claims, and a central claim to the effect.
Ride Cashless with SafeBoda! You can top up your SafeBoda credit through the app using either MTN or Airtel Money OR Come by the SafeBoda offices on Bukoto street between 10am to 4pm to directly pay cash for credit!Click here to download the app
The country's reaction must have, or did it really, surprise Kalyegira. Nonetheless, the country had an emotional outburst. But none, however, had any excellence to it. If we are to go by the counter-arguments, then Kalyegira will further go into a confirmatory bias mode. Because, the counter-arguments confirm his conclusions about Ugandans, Africans and the black race. But that's an issue for another day.
There's a skill gap in Ugandan society, it permeates even the higher institutions of learning. Our task going forward is to show how an intelligent man would have responded to Timothy Kalyegira's claims.
For every argument to deserve the rights of being called one, it must have four main parts; claims, counterclaims, reasons and evidence. All arguments against Kalyegira's review stopped at the counterclaim part. Some sunk even lower, they shot down the messenger and not the message. But let's save the day and give a one point lesson:
"Dear Timothy Kalyegira. I read your opinion on the premiere of the "Queen of Katwe" movie and the conclusions you made. Whereas I share a few frustrations, for example the time management of Ugandans, having been a victim of the poor management, I also ask that we take the questions further and probe. Could it be that there are certain things that make Africans act this way? Could it be that the concept of time bring different meanings to different societies? Let's pause on those issues and address a little later in this writing.
The central claim of your argument is to paraphrase your words; "the lack of mental and emotional depth, the lacklustre culture, the slowness, the childish sense of humour, the half-literate mindset, the mediocrity, the "maalo" that is our African culture."
Perhaps we need to start asking some important questions: What is the definition of mental and emotional depth? Who sets the standards and who words the definitions? Is there an objective measure for mental and emotional depth? What about mental width? Could a lack in depth be made up in gains in mental and emotional width?
Assuming we had an agreed upon measurement of emotional depth. How did you arrive at the fact that there's a lack of a mental and emotional depth in Africa? What was your scientific method of inquiry and investigation? Which tools did you use? Or did you simply use what you saw, what you experienced, your feelings, to arrive at these conclusions?
If a man went to America and was subjected to those rigorous security checks at the airports, wouldn't he simply arrive at the conclusion that America is a very insecure place? But would his experiences be enough to draw conclusions about the whole American society? Wouldn't he require some formal scientific method of inquiry to support these inclusions. Kalyegira, observation in itself can never form conclusions about society.
We also need to know, on what parameters do we compare and contrast cultures? What makes one culture superior to another? Is it enough to base on present conditions to determine the superiority of one culture over another? Or perhaps we could base on what different cultures have produced over time? Were you to compare an Indian culture to an American culture, you would probably side with the American culture? Yet, to many historians, you would have made a wrong choice. For, Indian culture has been the motherland of all cultures, all that we have come to know in other cultures had their origins in India. The same could be said about African culture. West African history can guide us here.
That you have visited countries such as Kenya, Ethiopia and Rwanda and observed the same patterns. Is that enough to confirm to pile blame on African culture? The question should then be; why do all post-colonial African states with the exception of South Africa all have similar patterns and trends? What could be the root-cause? Could it be that all we are seeing are simply symptoms of a bigger 'problem'? How was the African society before the erosion of its culture by outsiders? Is it that Africans are now simply trying to be bad versions of "white men" instead of great versions of "Africans?" Surely, if you judge a fish by its ability to climb a tree, you would assume it to be stupid.
You say that Queen of Katwe and its mediocrity could add to the growing feeling among Europeans that their culture is under threat. But that's putting Europeans on a pedestal. What about the Africans whose culture was eroded, destroyed and everything African came to be described as evil, as inferior. But on whose backs was the European society built? Show me a single European society that could claim progress without the arm or contribution of African society. May be Africa has been the man in the background actually creating the works.
Timothy Kalyegira, your opinion raises more questions than it attempts to answer. If it answers any, it simply scratches the surface and runs to conclusions. Without a scientific inquiry into African society, its history, its people, its interactions with the other worlds, it would be very immature and unrefined to make conclusions about this society. What we know about African society is very little. The present tells nothing about this society. One would have to be 2000 years in the past to understand African society. One would also have to be 1000 years into the future to judge whether African culture has been a failure, has been mediocre and has made no contribution whatsoever. The real contributions of a society, its people, its culture can only be objectively judged by the men of the future.
That said, we could take our conversations a little forward over a cup of coffee. Hope you can grab the movie and watch it to completion.
Regards,
BigEye.ug Editor
(Visited 499 time, 1 visit today)
Opinion: If 1% of Uganda's Population Started Mining Bitcoin, UEGCL Would Have To Construct A New Dam Every 2 Months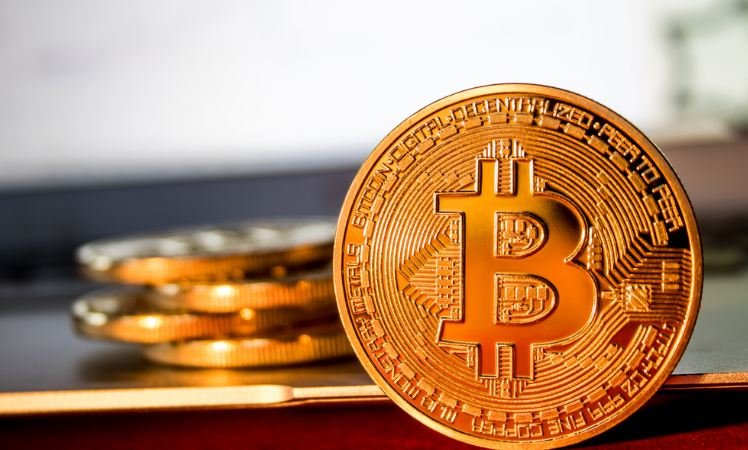 Ride Cashless with SafeBoda! You can top up your SafeBoda credit through the app using either MTN or Airtel Money OR Come by the SafeBoda offices on Bukoto street between 10am to 4pm to directly pay cash for credit!Click here to download the app
By Ian Ortega
It is now clear that there is no escaping the Bitcoin revolution. Bitcoin is here to stay, and so is Blockchain, the technology upon which Bitcoin runs. Yet even more scary is the power consumption that is used up in the Bitcoin mining process.
An individual bitcoin transaction is estimated to use up 300kwh of electricity, an equivalent of boiling over 30,000 kettles of water.
Current global Bitcoin energy usage is 0.13 percent of the world's electricity consumption. According to Joel Bellenson, at Bitcoin's current growth rate of 30% per month, Bitcoin mining energy consumption will exceed global solar energy production before the next Christmas. "It will take 25 months until Bitcoin mining completely eradicates human civilisation," he notes. "25 months at current bitcoin mining energy growth rate of 30% per month before mining exceeds 100% of all the electricity on the planet."
The bitcoin users are estimated to be peaking towards 18 million, as per those with a Bitcoin wallet. As per UETCL records, "Uganda's peak power system demand currently stands at 500 MW against an installed generation capacity of 851.53MW."
This implies, that if 1% of Uganda's population were to start mining bitcoin, UEGCL would have to construct a new dam with the same capacity of Karuma every 2 months. And this should be a very scary thought for the Electricity bodies as Bitcoin could prove to be a bigger threat to energy usage than anything.
But is UEGCL prepared for such an eventuality? Would it cope if Bitcoin mining and transactions became the order of the day in the country? Probably this may not happen. And we could see a country coming to a total standstill. The country then may surely need to open up conversations about Bitcoin and Blockchain.
(Visited 499 time, 1 visit today)
OPINION: It is time for Gospel Artistes to break out of their shell and shine
By James Propa
Ride Cashless with SafeBoda! You can top up your SafeBoda credit through the app using either MTN or Airtel Money OR Come by the SafeBoda offices on Bukoto street between 10am to 4pm to directly pay cash for credit!Click here to download the app
It is evident from several digital music selling platforms that comparatively gospel music is one of the most selling genres of music in the world. However it is evident in Uganda, most gospel artists tend to lock themselves in serving 'the converted' than serving the entire market.
It is also true that however much there is too much politics in the music industry, there is equally too much politics in the churches and this further reduces the audiences to which the gospel artists promote their music. This also affects the turn up at their concerts.
With this kind of politics hitting you up from both angles, there is absolutely little room to shine and benefit from your career.
Don't you find it quite terrible that in 2017, we have only had 2 gospel artists staging relatively big concerts? Hon Judith Babirye and Levixone at the Museum. What is common about these 2 is the way they tapped into the radio stations and opportunities that are not driven by religion.
It is time for other gospel artists to start creating universal content using simple language that even non-believers can understand and like. This is when they will become happy and also have an opportunity to own mansions and sleek cars like their counterparts doing other genres of music.
Get out of your shell and shine!
(Visited 499 time, 1 visit today)
Is B2C Manager Andy Events Surpassing Jeff Kiwa in Talent Management?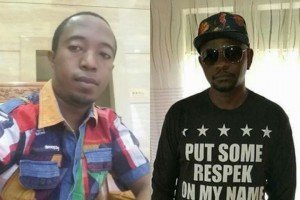 Ride Cashless with SafeBoda! You can top up your SafeBoda credit through the app using either MTN or Airtel Money OR Come by the SafeBoda offices on Bukoto street between 10am to 4pm to directly pay cash for credit!Click here to download the app
By Staff Writer
For the past years, Jeff Kiwa has established himself as one of the best artiste managers we have in the industry, having  worked with top artistes like Jose Chameleone, Radio and Weasel until 2015 when he started Team No Sleep, consisting of Sheebah, Pallaso (who later left), Bakri and Akay (RIP) among others.
However with the growing Ugandan music industry, other talent managers have emerged and are giving the Team No Sleep boss and others a run for their money.
B2C soldiers manager Andy Events is one of the new talent managers on the block that have proved to be a genius in the music business.
While Jeff Kiwa's Team No Sleep is falling apart, Andy Events has got his groove on and seems to have a lot more to offer.
Three years ago, few people knew about the B2C but Andy Events has made them stars and kept them among the fan's favorite for the past two years, something that makes us believe that at this rate, he could beat Jeff kiwa at his game if the later doesn't pull up his socks.
Despite having an impressive record of turning young artistes into stars, Jeff Kiwa has failed at maintaining a good artiste-manager relationship. It will be remembered that Jeff has fallen out with Jose Chameleone, Radio and Weasel, Pallaso among others.
Andy Events on the other hand has been able to keep three talented artistes (B2C) together and also maintain a good relationship with them. Anyway the true narrative will be written over the coming years.
(Visited 499 time, 1 visit today)